Bad news V8 lovers, Mercedes-AMG has debunked rumours suggesting that the engine will make a return in a few years' time, according to a new report.
Last week, Car and Driver released an article stating that two of its independent sources discovered that the V8 would return to the C63 and E63 in 2026.
If you're reading this then you'll likely be aware that the C63 is now powered by a hybridised four-cylinder which fans were in two minds about when it was first announced. As for the new E63, that's expected to get a six-cylinder hybrid.
While enthusiasts were excited by the prospect of a V8 revival, that rumour has now been quashed by German publication Auto Motor und Sport which went directly to AMG regarding the matter.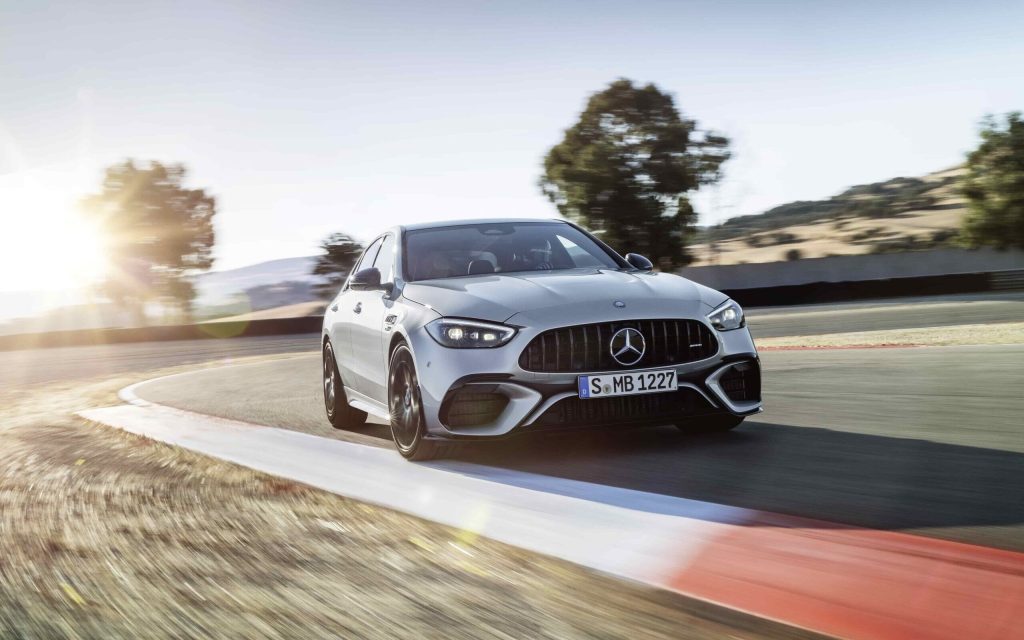 In response, a member of Mercedes-AMG's product development programme supposedly said that the return of the eight-cylinder was "pure nonsense".
"We now have to disappoint many fans of the eight-cylinder. The rumors that the V8 is making a comeback in the AMG C and E class are simply wrong," Mercedes reportedly told Auto Motor und Sport.
While this hasn't officially been confirmed, it definitely makes sense as the German carmaker is looking to go reduce its carbon emissions and go fully electric from 2030.
However, this means the door is now wide open for rival brands like BMW and Audi to take Mercedes' slice of the performance sedan pie with their upcoming big-engined models, such as the M5 and RS5.
It isn't the end of the world if you still fancy a Mercedes' V8 though as the next-generation AMG-GT is said to be fitted with a 4.0-litre twin-turbocharged unit as found in the current generation SL. It will more than likely be the last of its kind though.