Say hello to the Subaru Sports Mobility, a futuristic electric performance concept that more than likely won't make it into production. But hey, at least we get to have a real-world look at the car thanks to the Japan Mobility Show.
Those of you who know how many stars are on the Subaru badge will no doubt be able to spot a few nods to past and present models in the new concept's design, including its rally-style front lights, boxy fenders, and blue accents.
If we could choose one car that it's most related to though, it would have to be the SVX from the 1990s, as evidenced by its horizontal front and rear lights, as well as its greenhouse-like windows. Elsewhere, you'll find kitchen benchtop-like forged carbon on the sills, B-pillar, front and rear garnish, and wheels.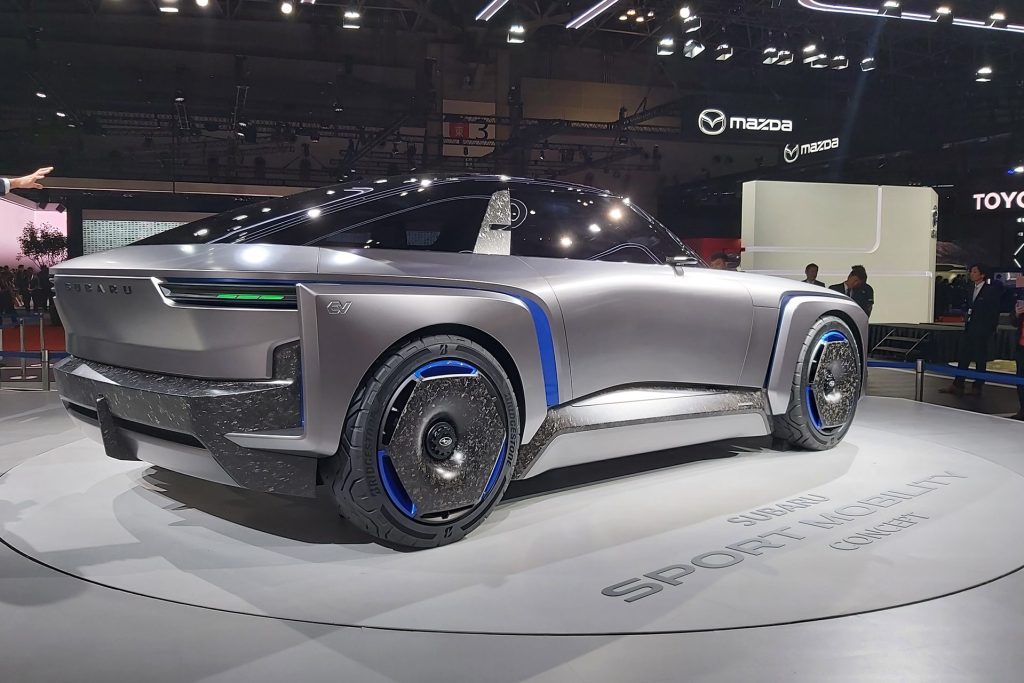 As for the interior, it looks to have been ripped straight out of a Solterra, including the gauge cluster, infotainment screen, and vehicle controls. However, the steering wheel has been squared-off for added sportiness and driver appeal.
"The basic framework is based on the concept of a driver at the center," Subaru stated. "While offering a low seating position, the car is designed to ensure excellent visibility and perceptibility for the driver, providing a package that allows for enjoyable driving with peace of mind."
It wouldn't be a Subie without all-wheel drive, which the brand quietly alluded to by saying the driver can control "all four wheels at will". The performance concept is also powered by a fully electric powertrain, but otherwise, that's all that was said as far as anything technical goes.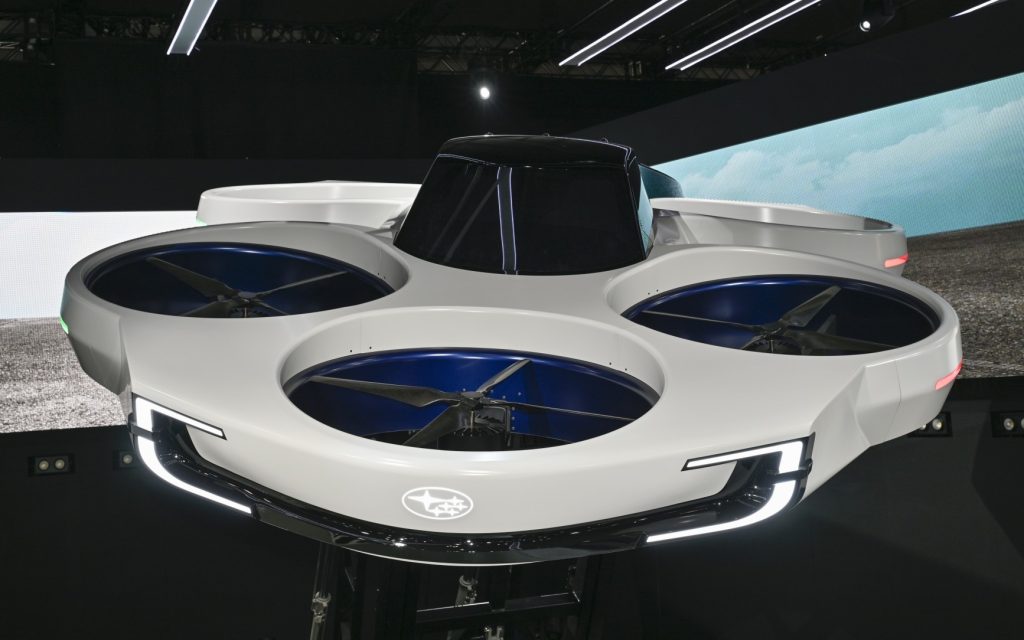 In addition to the Sports Mobility, the Japanese carmaker also revealed the Air Mobility concept which is basically a big drone with a passenger compartment. Subaru says that it's currently working with engineers from the aerospace and automotive divisions to get this thing airborne for real too. Any volunteers?
Back on solid ground, a number of other new models destined for the Japanese market were also shown off at the Japan Mobility Show, including the Levorg Layback Limited EX and Forester X-Edition.