While the new Cayman GT4 RS hogged the limelight, it wasn't Porsche's only new unveiling overnight. 
The German firm also debuted a couple of new players in its fully electric Taycan line-up, in the form of the GTS and the GTS Sport Turismo. The duo are designed to sit between the Taycan 4S and Taycan Turbo in Porsche's plug-in line-up.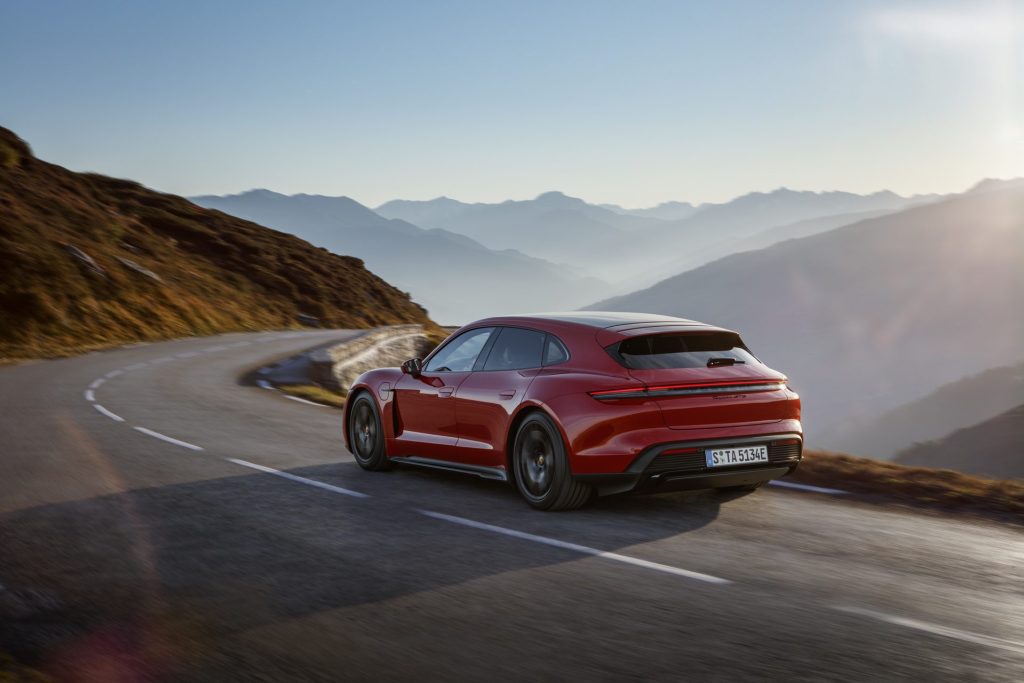 Power is set at 440kW in each variant, squeezing in neatly between the 4S's 355kW and the Turbo's 500kW. This sees the GTS hit 100km/h in a speedy 3.5 seconds.
The GTS gets Porsche's 93.4kWh 800-volt Performance Battery Plus set-up, enabling repeatable performance abilities and improved cooling. Porsche boasts that the system means owners can charge their cars from 5 per cent to 80 per cent capacity in as little as 22 minutes and 30 seconds.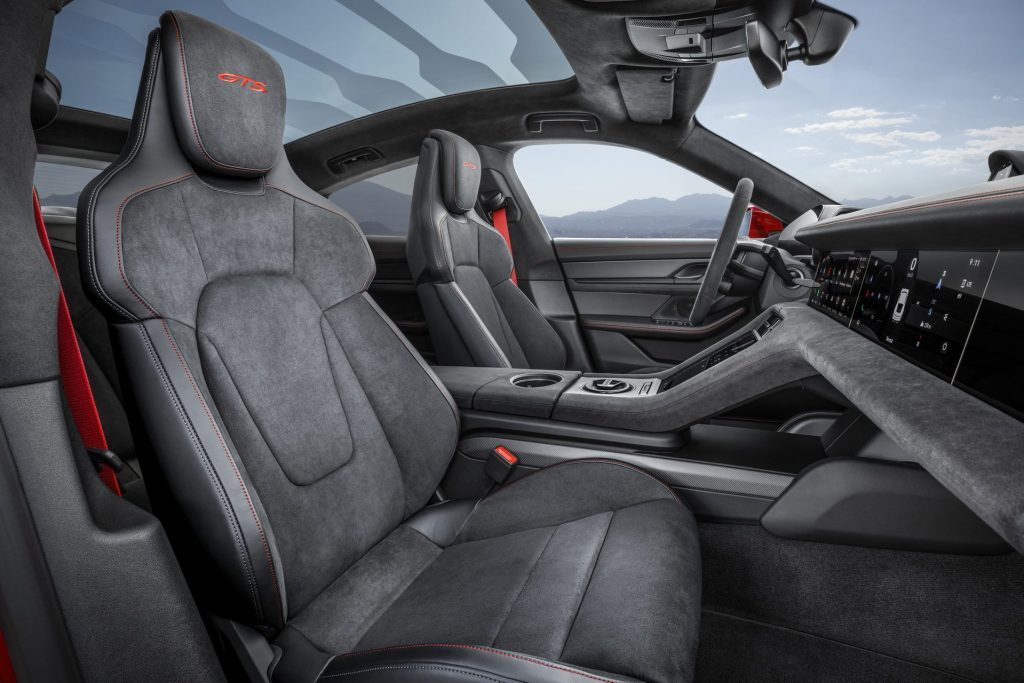 Those familiar with other GTS models in Porsche's line-up will be instantly familiar with the Taycan GTS' blend of sporty styling and luxury features.
The exterior of both models is choc full with black details (including the choice of either 20-inch or 21-inch satin black wheels) in lieu of any silver or chrome. The inside, meanwhile, is a sea of Race-Tex upholstery and (optional) red contrast stitching.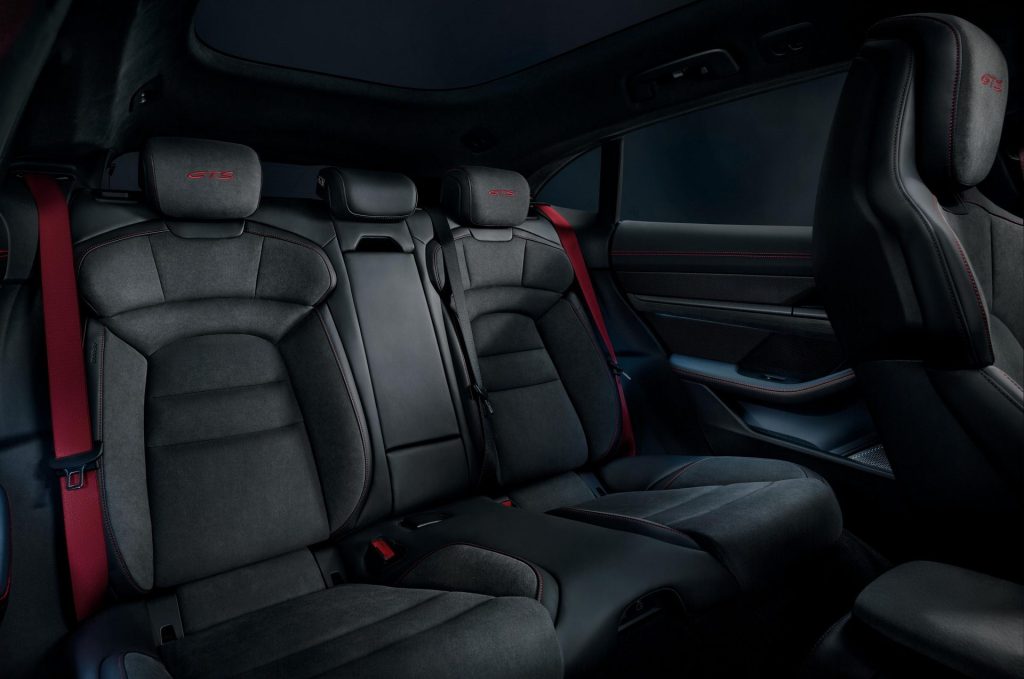 What's maybe most notable in all this is that this is the first time we've seen the Taycan 'Turismo' in a pure wagon format, without the SUV elements of the previously unveiled 'Cross Turismo' variants. No extended wheel arches or lifted ride-height here, and the model looks all the meaner because of it. 
Those sizing up the wagon's practicality chops will be keen to know that it's capable of hosting 445 litres in its boot with the seats up, and 1212 litres with the seats down. Both it and the sedan, meanwhile, also get a handy 82-litre frunk.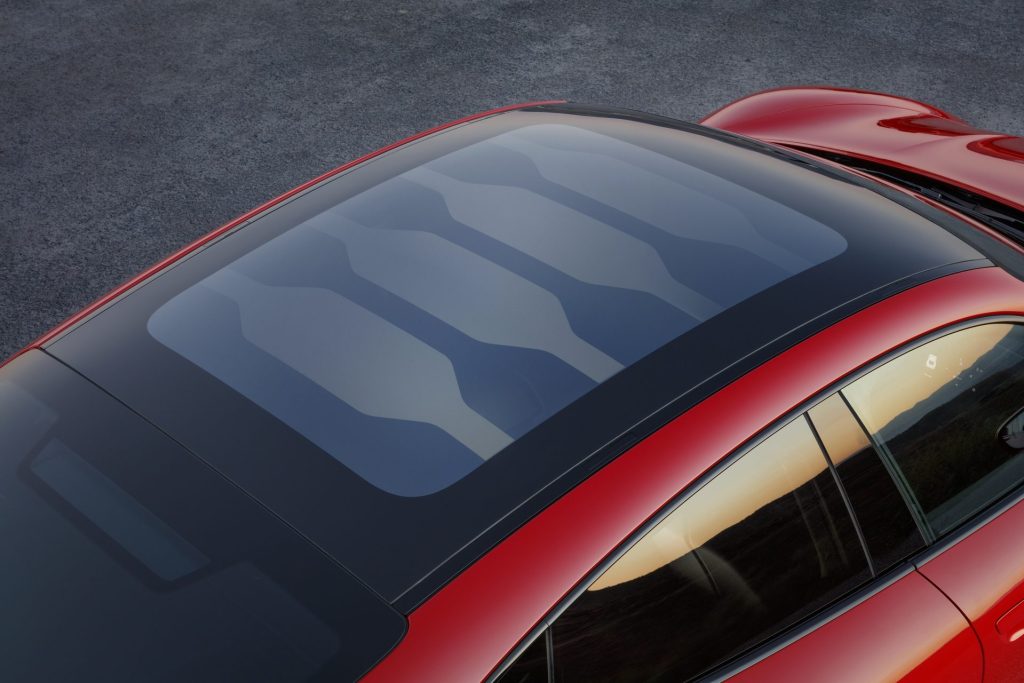 Other neat features? Well, how about the panoramic sunroof. This is a feature that's becoming prominent in a lot of cars, but Porsche's is a little different. It comes with optional Variable Light Control, allowing occupants to adjust how transparent the glass is.
The Taycan GTS range lands in the US in Q2 of 2022, with New Zealand likely to follow sometime later in the year. Local price and spec are yet to be confirmed.