We venture into a few ramshackle sheds to discover hordes of automotive relics enjoying retirement in a rest home of sorts for old cars.
You drive past many a shed in rural areas never knowing what lies behind those rickety old barn doors. And so it is with the subject of this yarn. Not far off the beaten track in an undisclosed North Island location lies a great cache of motorcars from days gone by that have been slowly amassed by a couple of brothers over the decades. And all these cars live in the most unassuming barns and sheds.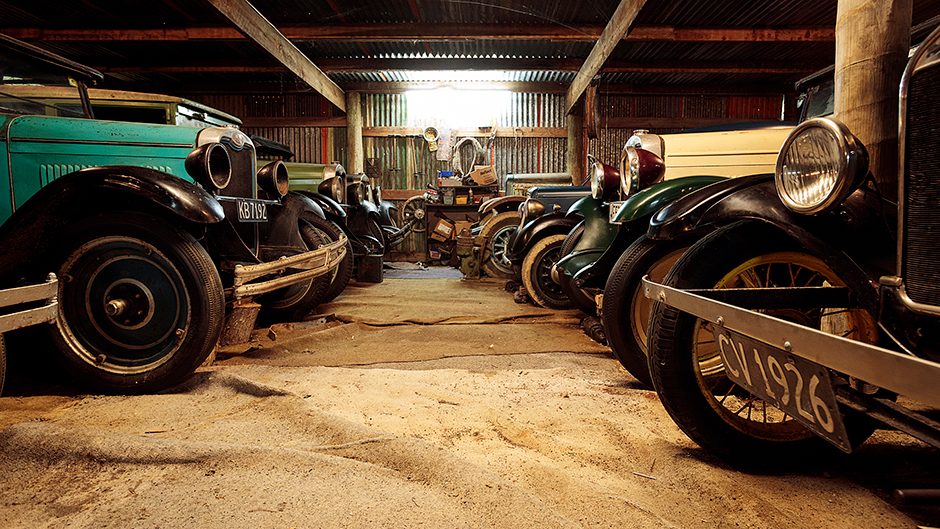 So how did all this come to be? As is sometimes the case with these things, it just sort of happened by chance. The proprietors of this fleet say they were born with a love of cars and anyone with the slightly eccentric collecting gene in them will understand how this sort of thing can happen. Some might save stamps, others cars. They've been slowly acquiring these automobiles since the 50s, and there are now about 130 of them resting peacefully under the corrugated iron, though there are some 300 vehicles around the property.
Some of these cars they have sought out, being confessed car-aholics, while others they say they simply acquired. And then there were those they literally saved from the scrap heap. It's why they like to call their place a car sanctuary, somewhere that old cars can retire peacefully. One of the brothers liked the old four-cylinder stuff, and so there's a shed full of early Fords, Austins and Chevrolets. The earliest Chev dates back to 1921, and some of these they bought from the old Ron Roycroft collection.
These big four cylinders, such as the 171 cubic inch (2.8 litre) donk in the 1926 Superior K managed to muster only 21 horses but through a three-speed gearbox, the K could attain 45mph, maybe 46 with a stiff breeze at your back. The love of cars extends beyond brand loyalties.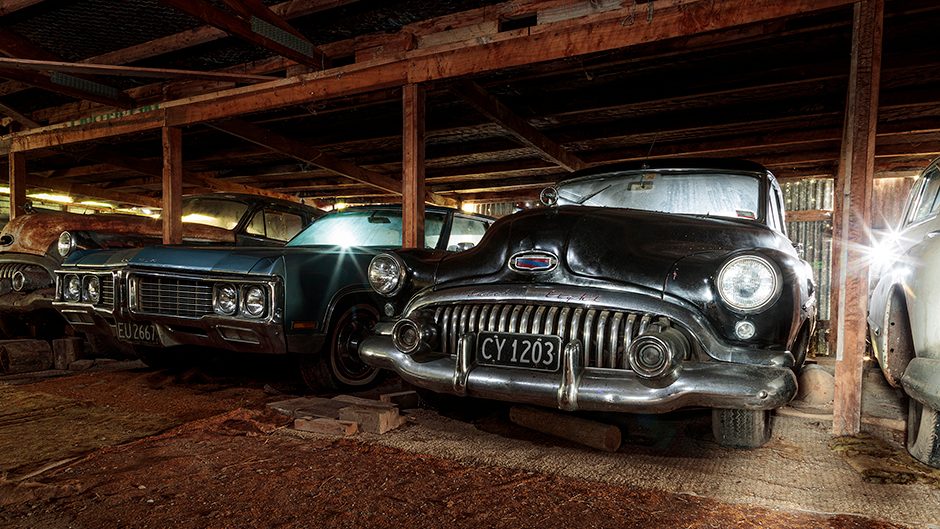 The 1915 brass Model T has been used by Ford NZ in its TV ads over the years while a few of these survivors have won best original car awards from various classic festivals in the early 2000s. As is the custom in these sheds, there are all sorts of bits hanging off the walls, most of which are so old I simply could not identify them. They say a car is only original once and the 'saved from the restorers' sign stuck to a windscreen says it best.
And the brothers confess they've never attempted to restore any car that they've owned. Some of them haven't had a warrant sticker in a few years, others in decades, but most of those with a number plate still have a live rego, and the brothers reckon they have the ownership papers for most of the cars there. Of the cars that live undercover, they tell us many of them still run and can be started again with a few hours of tinkering.
They say the Holdens are the easiest to get started after a stint laid up, the harmonic balancer helping them to turn over more easily. There are a few early Ford V8s about too, which they don't have a huge fondness for. These they say are harder to start after laying about, 'you can tow them around for hours trying to get them to turn over', they joke. They reckon the side valve V8s never started easily anyway and on a wet day the distributor seemed to be designed to suck moisture in and you could never get them to fire. But when running well they were fast and pretty frightening if you hotted them up.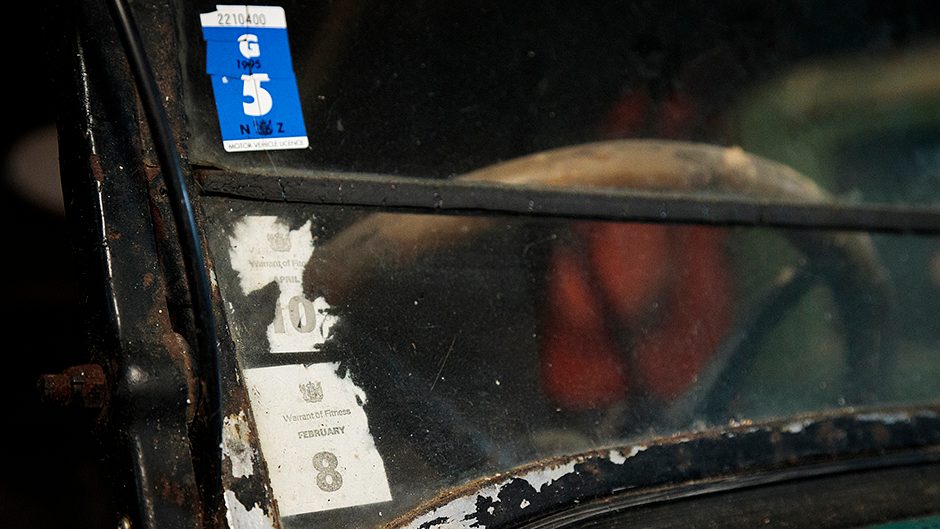 A nice example of a 1934 Ford V8 sedan is under cover, popular at the time with bank robbers in the US thanks to its 85hp output, particularly a certain Bonnie Parker and Clyde Barrow. There are a few Model As about too, as it's what they were brought up with. They liked that you could make up your own cab and deck for them to use around the farm , and the four cylinder was easy to keep running.
Alongside a couple of their home-built specials is a tidy 1931 Roadster pick-up, a two-owner example in original condition. They realise that their collection might be lost on some people, but each has a lifelong interest in these old cars and they enjoy the challenge of keeping them running and even remembering how to drive a lot of them.
There are all sorts of makes on the property, Austins, a De Soto, an Essex. Some are basketcases, but there aren't many here they actually regret buying, except maybe some of the 'Pommie four cylinders' one jokes. They had a thing for Citroens at one point, but they proved too troublesome and so they got rid of those.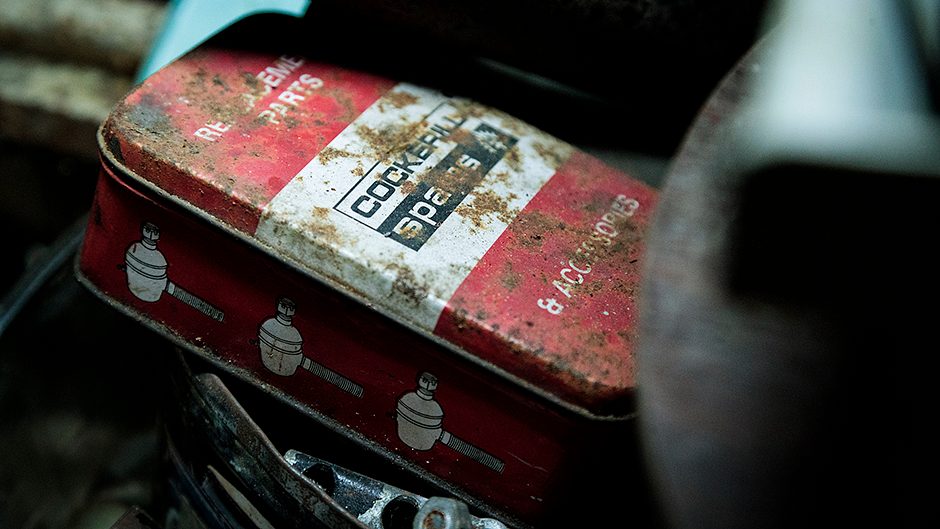 One brother has a particular thing for Buicks. This stems from boyhood memories of a local identity owning stately cars. He recalls a Stutz, and a Marmon but the Buicks this man owned struck a chord, and he reckoned if he was ever to get a car one day, he would aspire to own a Buick. Again, he didn't intend to start a collection, but he bought one, then another, and he says word got around. People would ring him up and tell him they had a Buick, and they wanted him to have it, and now there are 20 or so in the shed.
Most he said he bought for hundreds rather than thousands, but many of these purchases took place a few decades ago now. Lots of the right-hook Buicks, some of which would have been made at the GMNZ plant in Petone, were sourced from the Wairarapa. He reckons they were a favourite of the sheep farmers when wool prices were sky high in the fifties. The collection of Buicks spans the decades from the 20s to the 60s. Buick is one of the oldest manufacturers still in existence, the Buick Motor Company being around since 1903, though its first car dates back to 1899, made by Buick Auto-Vim and Power company.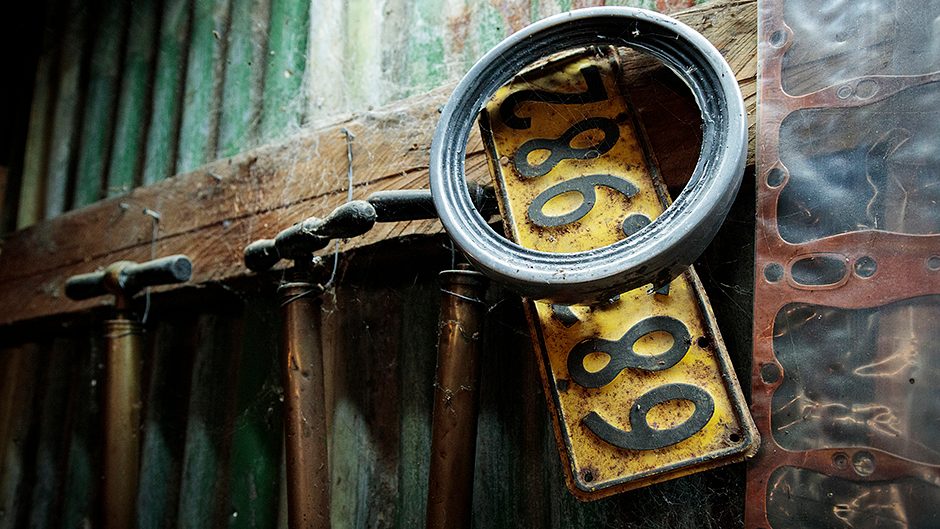 It was one of the first companies under the newly formed GM banner, and it patented the original OHV engine design. This was a feature of its signature straight eight engines which it offered from 1931 to 1953. The so-called Fireball 8 ranged in size from 220CID to 345, though the 320 had the longest production run, from '36 to '52 and was good for 168hp. In 1948, Buick debuted the Dynaflow two-speed auto, noted for being the first slushbox, fitted as it was with a torque converter.
The line-up in the shed shows the progression of Buick's styling, from its tall grilles with vertical slats to the wide toothy grins of the late 40s and 50s cars. It was in 1949 that Buick gained its most notable styling feature, the Ventiports, a series of vents on the front guard. These were first seen on a design concept, each with a light inside them that illuminated on the firing order of the straight eight as these were intended to mimic the exhausts of a fighter plane.
They were then incorporated into production, minus the lights, but they were semi functional as they vented air from the engine bay. Some cars had three on each side, while the larger capacity models got four.
The other Buick styling trademark of the time was the Sweepspear, a curving chromed strip running from the top of the front guard plunging down the flanks to the front of the rear wheel arch before bouncing back up and over to finish on the rear quarters. While there's not a lot of pristine chrome on display here, it's a fascinating collection all the same.
As he's getting on a bit now, he says it might be time to consider moving some of them on. And he hasn't let many go in his time. He reckons he's sold about a dozen Buicks, and of those only one still exists; the rest are in bits. As he says any fool can take a car apart and we guess it takes a genius of sorts to amass a collection such as this.