Restomods are cool, but reverse restomods are often more intriguing. Not only are they super rare, but taking a modern car and giving it a vintage look must demand so much attention to detail.
That's what one American man did anyway. Evidently bored with the look of his 2010 Chevrolet Camaro, this owner decided to give the body kit a revamp and style it based on a 1969 Camaro SS.
And what we get is this: A 1969-kinda 2010 Camaro. Nobody ever asked for this, but you can have it.
The car, which is on sale for NZ$44,800 in Arizona, has had a near-complete facelift. There's the circular headlights that are synonymous with the first-generation Camaros, as well as a blacked-out grille with its heavy 'V' cant and chrome accents. There's even an SS badge sitting proudly up front.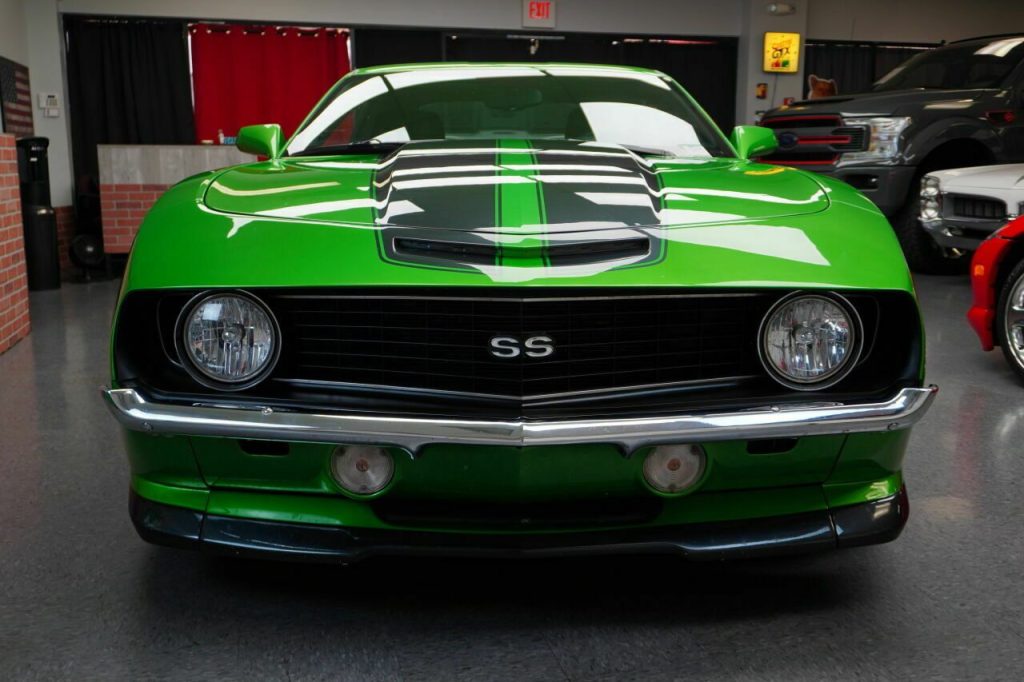 A retro theme continues onto the rear, where you find blacked-out taillights and more chrome lining.
Unfortunately, inside doesn't quite get the same degree of treatment. Although the seats have been reupholstered to offer a more classic feel.
If certain angles look slightly funny to you, you're not entirely alone. A report by Drive says the reason is down to current safety regulations, making the modern Camaro's front end much taller than its 1960s predecessor.
It's also not a complete overhaul. The '69 SS came with a rumbling V8, whereas this 2010 model has a 3.6-litre V6, which has been retained.
However, there is a six-speed manual transmission, and this particular model comes in a limited edition Synergy Green paint scheme. The seller does warn, though, the gear shifts can be clunky.