If you're an aspiring content creator or artist who wants to up your follower count on TikTok, then Nissan has you covered with its new Hyper Punk concept that will go on display at the Japan Mobility Show later this month.
Those who have been keeping a watchful eye on our news section over the past weeks will know that this is the fourth concept the Japanese carmaker has revealed in addition to the Hyper Urban, Adventure, and Tourer.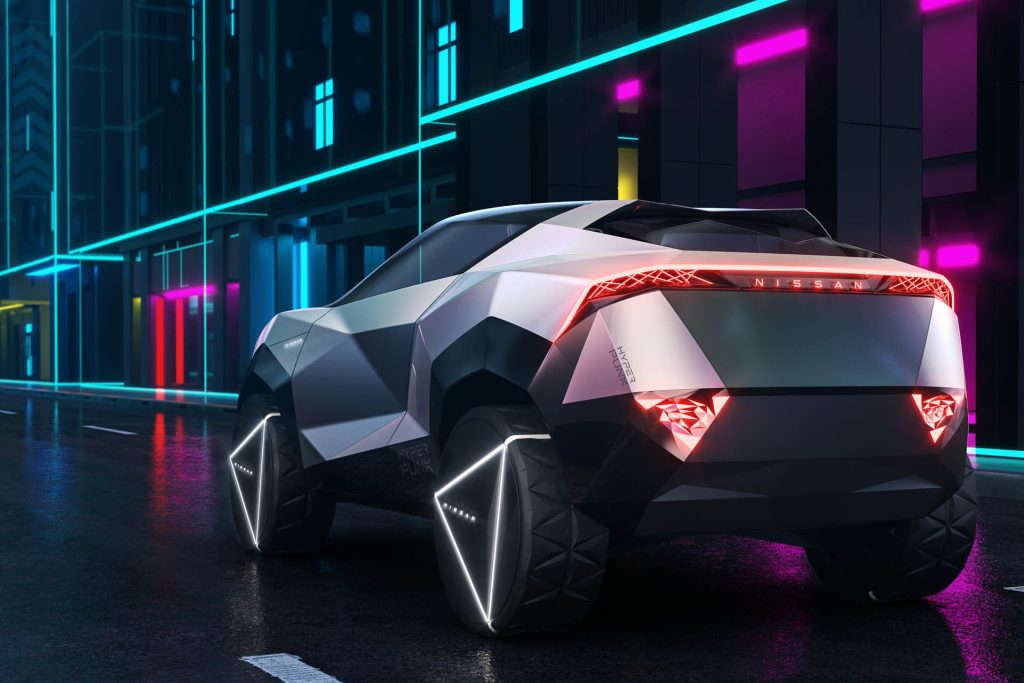 While the aforementioned models were all about urban dwellers, outdoorsy folk, and ferrying friends and colleagues around in comfort respectively, the Hyper Punk instead serves a vastly different purpose of creating "seamless connections" between the virtual and physical world.
No matter which world you prefer to live in though, there's no denying just how outlandish this thing looks thanks to its polygonal body panels clad in colour-shifting silver paint.
Underneath the crossover concept is a set of equally outlandish 23-inch wheels with an illuminated triangle design, which is the same shape found on the headlights, taillights, and rear signature.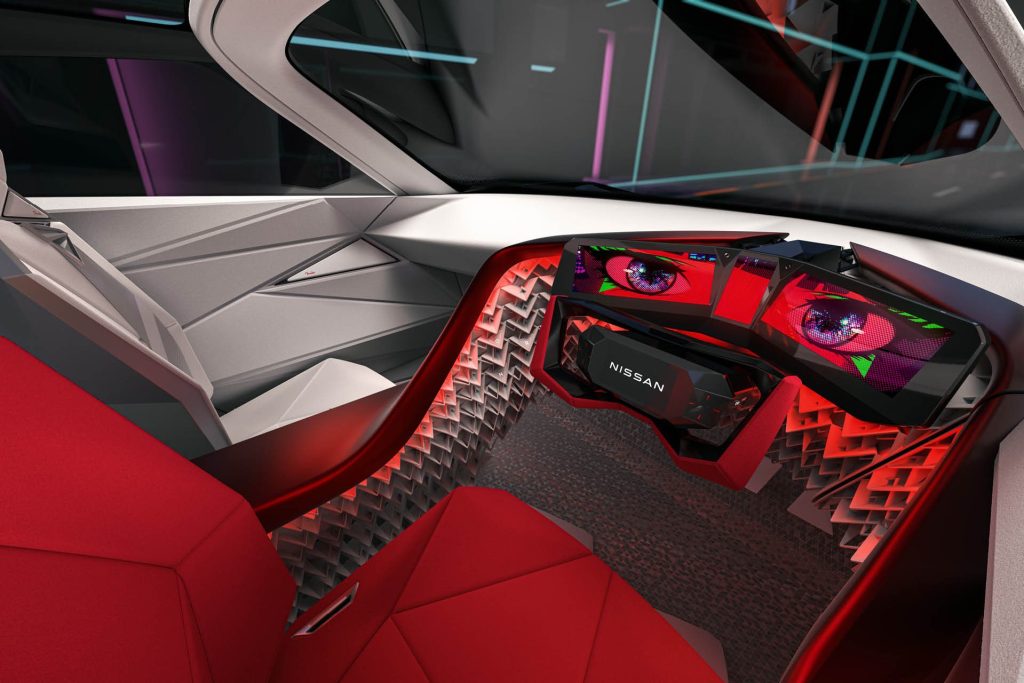 Inside, multiple elements have been inspired by origami like the angular front seats and door cards, complemented by a unique three-screen display for the driver that doubles as a portal to the metaverse.
The concept also comes with plenty of tools that can be used to create artwork on the go, including an array of scenery-capturing onboard cameras. These can then be used to convert what they see into 'manga-style' illustrations.
Occupants will also have access to the internet so that they can search for information or create on the go with their device of choice. Thanks to AI and biosensors installed in the headrests, the vehicle can detect the driver's mood and change both the music and lighting accordingly.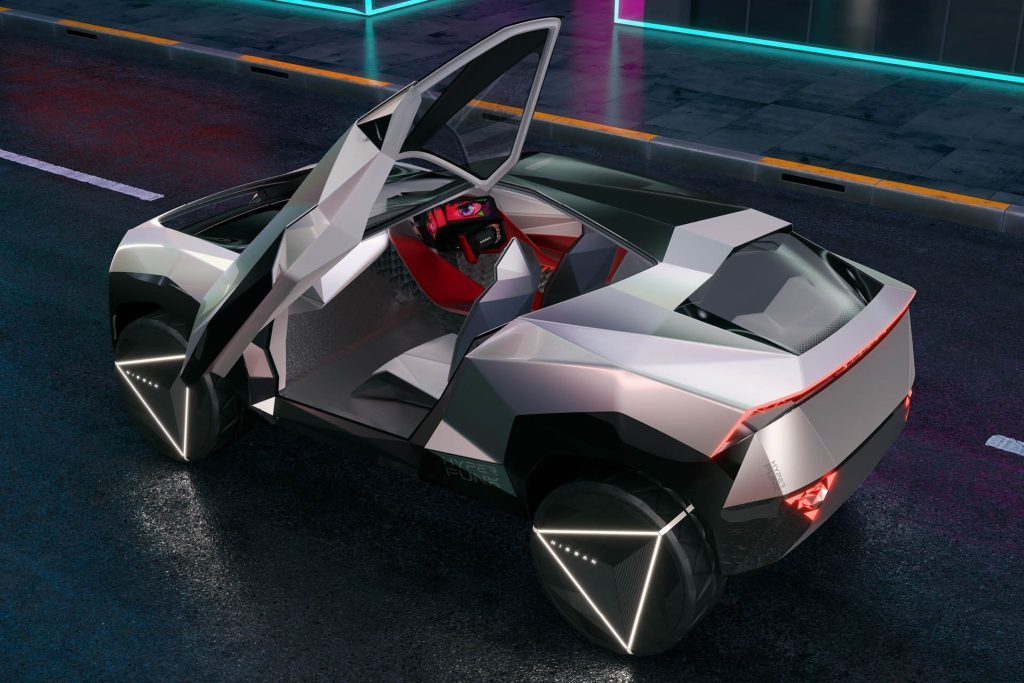 The concept also features a vehicle-to-everything (V2X) system that Nissan says will come in handy for charging influencers' phones, tablets, and computers wherever they may be.
The Nissan Hyper Punk, alongside the Urban, Adventure, and Tourer will be on display at the Japan Mobility Show 2023 which gets underway next week on October 26 and will run until November 5. If you can't quite make it though, each concept will be available to drive online in the video game Fortnite.