But at this point in time it's a case of being able to look but not touch. OK, so you can touch them (we pawed them thoroughly) but sadly getting a drive of one is off limits for now. Ford NZ secured the three pre-production models originally for display at the Fieldays in July, however the postponement of that event saw their reveal brought forward to this week at the Boat Show in Auckland. This is the first time that anyone outside of Ford NZ – including the dealers – has seen the new model in the metal.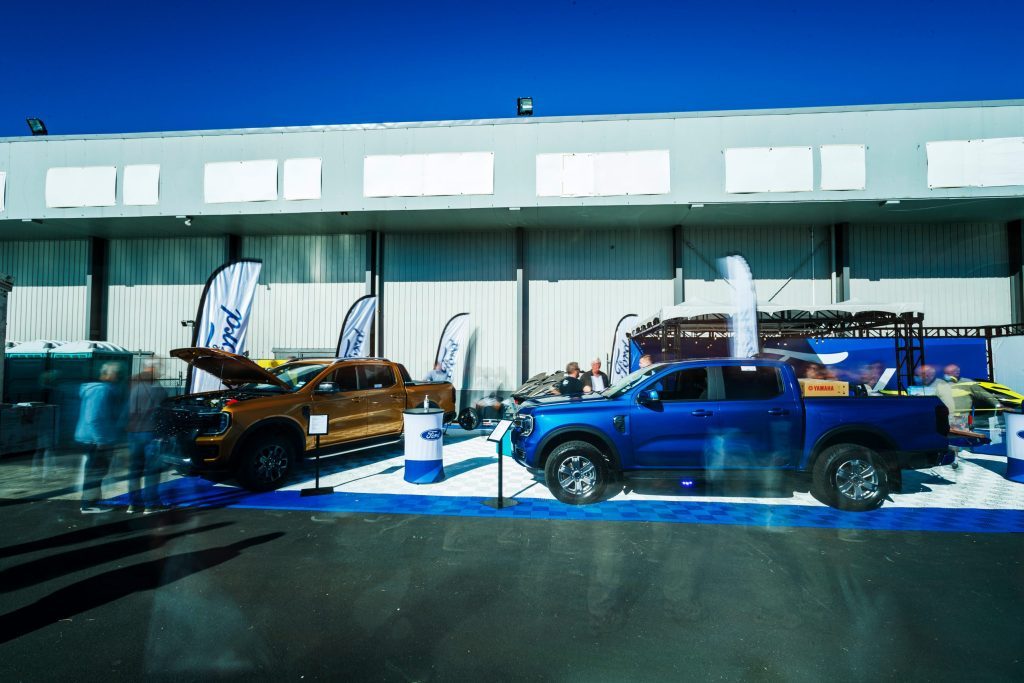 On display is a Ranger Sport V6 (184kW/600Nm, Meteor Grey, $75,490), Wildtrak biturbo (154kW/500Nm, Luxe Yellow, $75,490) and XLT biturbo (154kW/500Nm, Blue Lightning, $66,990).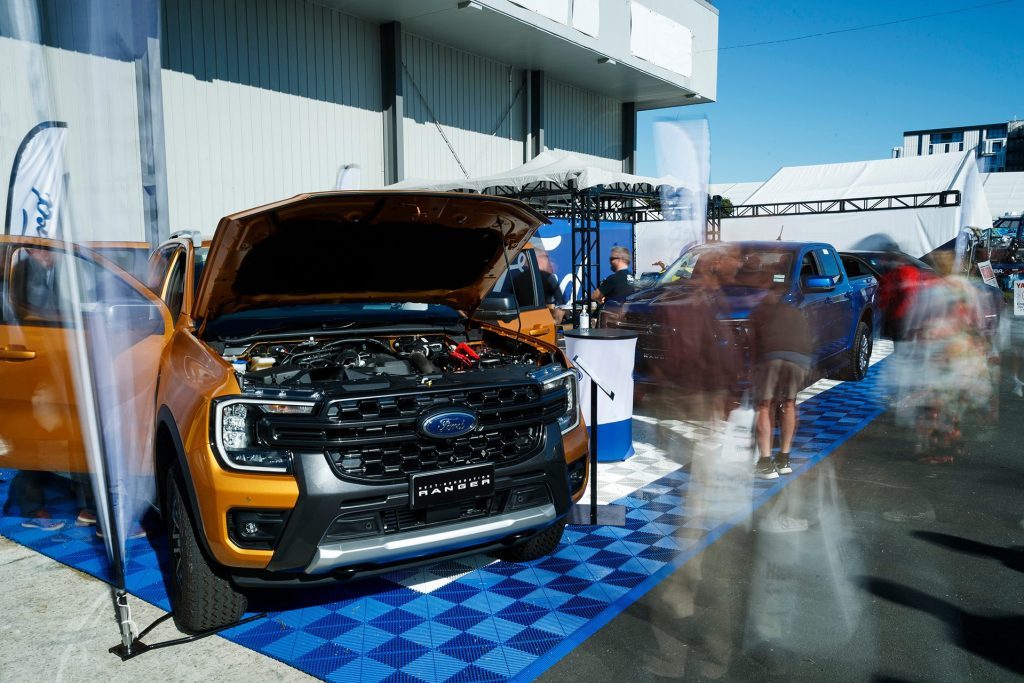 The new look has certainly grown on us and from the comments we overheard while at the reveal, it seems that most of the public agrees. Backing up that sentiment is the fact that Ford has already taken 3000 orders for the new ute, two thirds of which were held even before pricing was announced. Orders placed today will take up to six months to fulfill, depending on the model.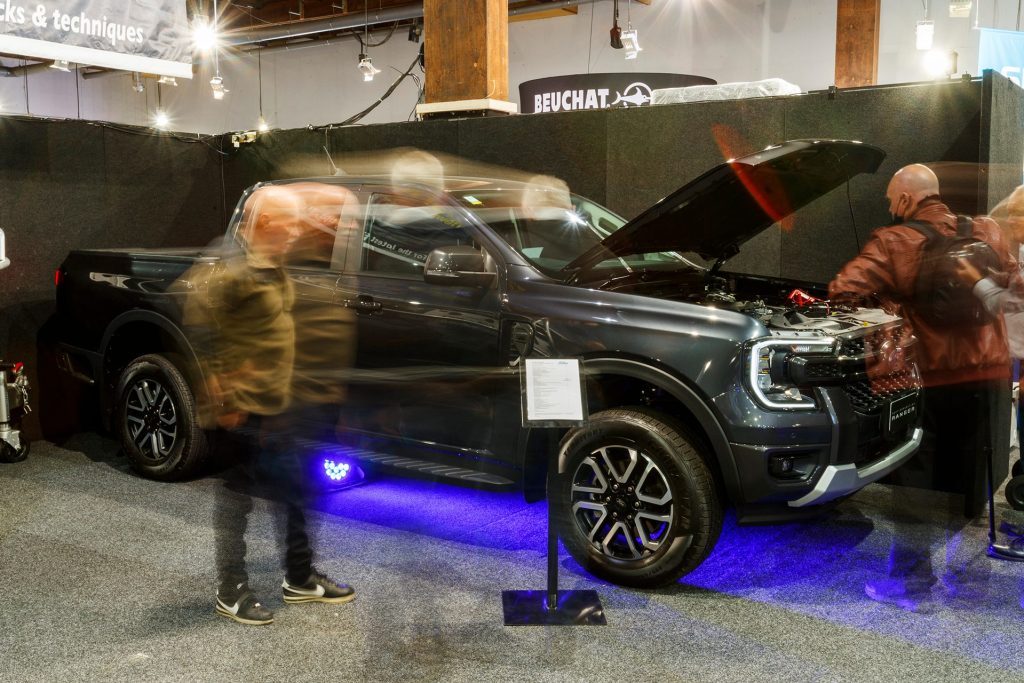 From our brief introduction we ascertained that quality has certainly been dialled up a notch, especially in the cabin with the big digital instrument cluster and central touch screen. The interior trimming looks smart, and we like the integration of the start/stop button on the steering column where the ignition barrel would normally be located. (Skoda would likely agree that this is simply clever…) XL models make do with an old-school key start. Wildtrak and Sport models cop a unique shifter, while XLT and XL models use a more traditional style.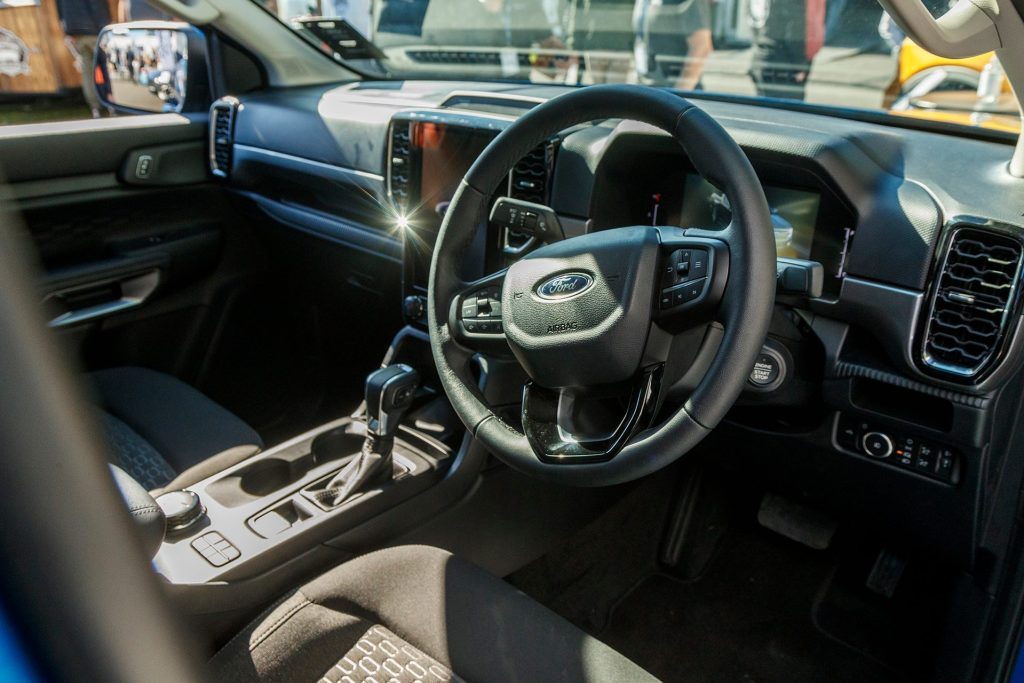 The exterior styling has a distinctly American flavour, bringing the Ranger more in line with the look of its F-150 cuzzie. The 'C-clamp' headlights are certainly bold; this truck is unlikely to be mistaken for anything other than a Ford. The 'Ranger' embossed tailgate looks neat too. We can't wait to get behind the wheel of one (hopefully sometime late in June or early July).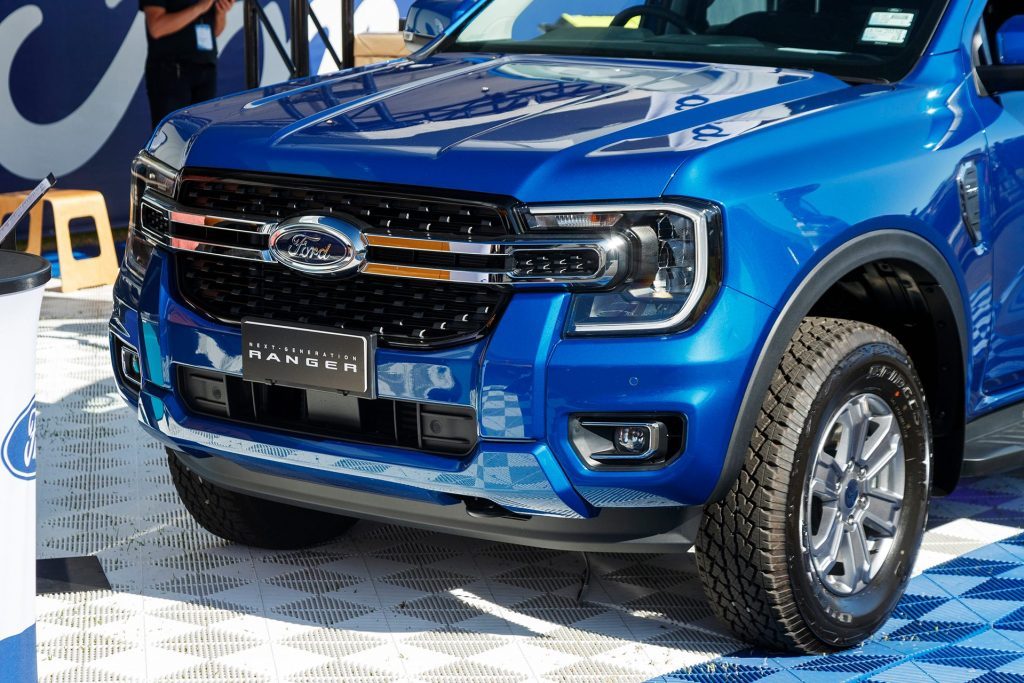 So how has the introduction of the Clean Car Discount affected sales? Um, it would appear, not a jot. The majority of forward orders are for the V6 turbo models which see an additional fee of $3,910 added to the bottom line. The Clean Car Discount has helped Ford to secure a few more electrified options such as the Focus Hybrid, Escape PHEV and E-Transit (launching soon). The Focus and Escape ranges will soon be exclusively available as mild-hybrids or plug-ins. No news to report on a plug-in Ranger.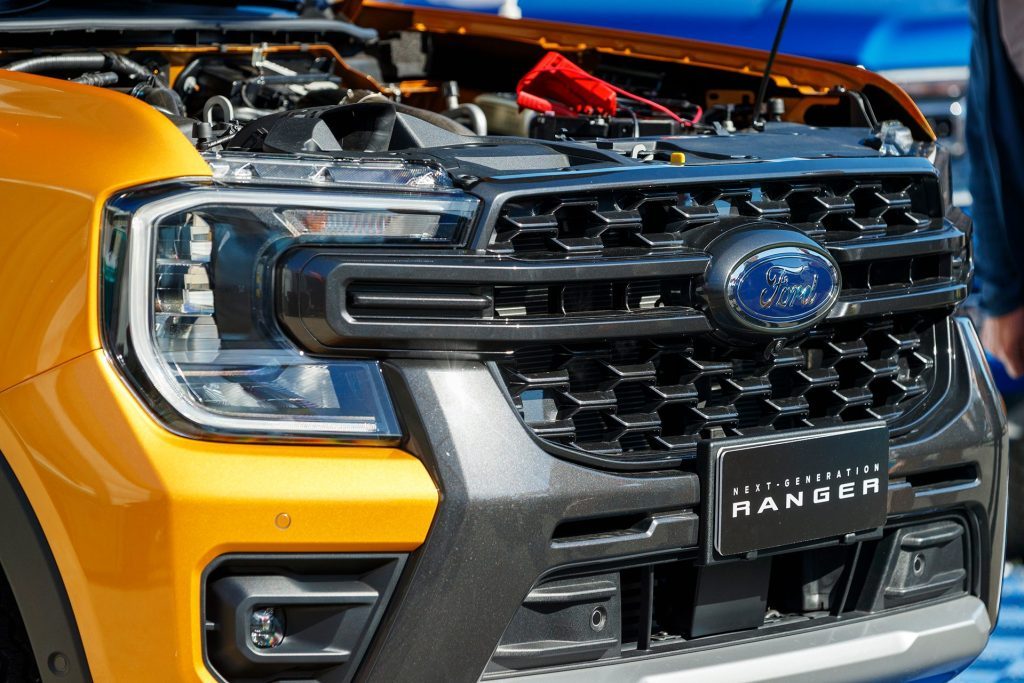 What about the Raptor you ask? Public interest in this model has evidently been huge – even more so once the new powertrain was announced. Ford NZ hopes to land an example soon, but it officially launches here in August. Expect long wait times if you haven't already placed your order. The specification for this model is yet to be released in full, but what we did coax out of the Ford NZ team was that the rear step in the bumper has been deleted (collected too much crud while off-roading) and the tasty beadlock wheels are likely off the menu for NZ (apparently they are not road legal here). However, Ford is looking into offering them as an accessory, but cost and demand will determine their availability.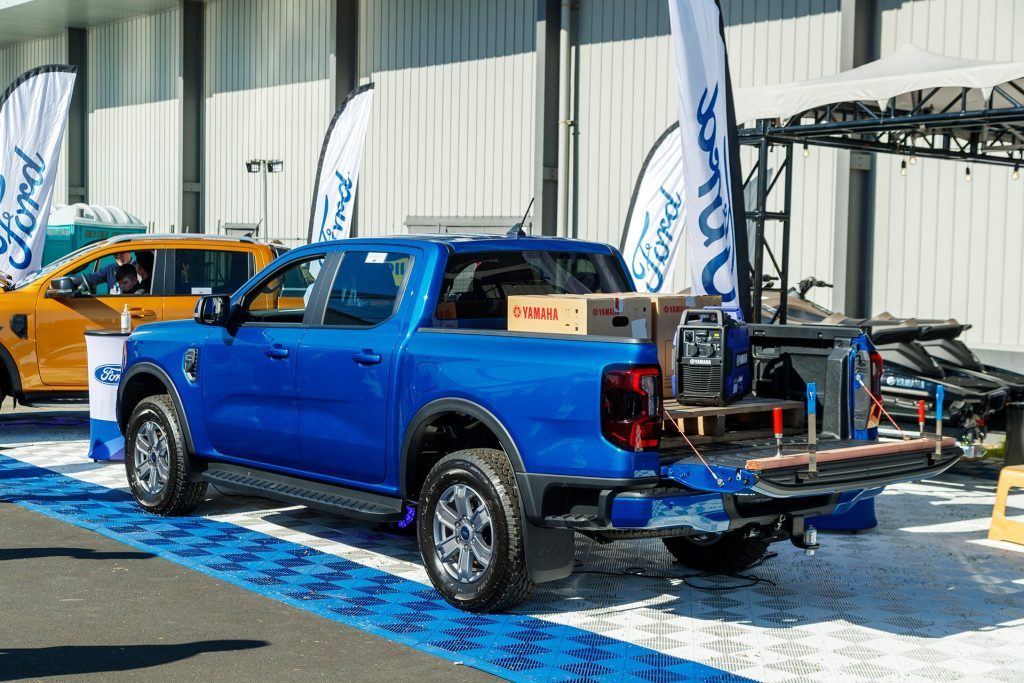 The Ranger based Everest SUV is also proving popular with well over 400 pre orders so far. That officially goes on sale today with buyers able to place their orders online. Full pricing and specs will be available at that time. Expect a 6-7 month wait if you haven't already placed an order. The first examples are expected to hit the road in September.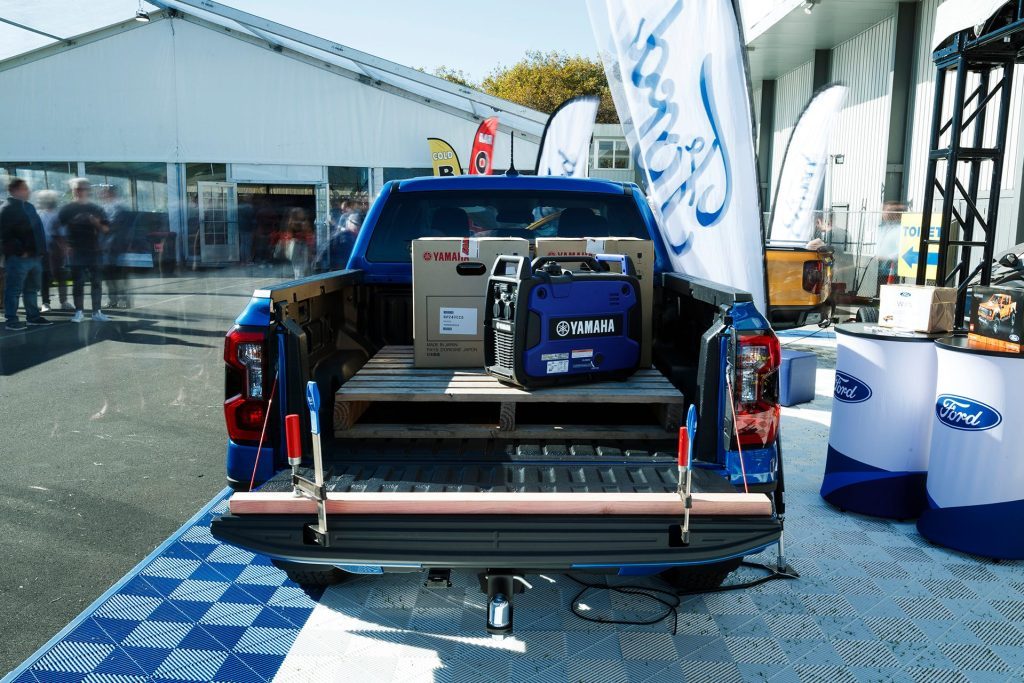 The arrival of the new Ranger also coincides with the launch of a truck-load of Ford-approved ARB accessories. The partnership between Ford and ARB has seen the accessories developed alongside one another to ensure compatibility. The range is yet to finalised, but expect an announcement on that soon. The accessories are able to be fitted prior to sale and are not expected to to affect the warranty.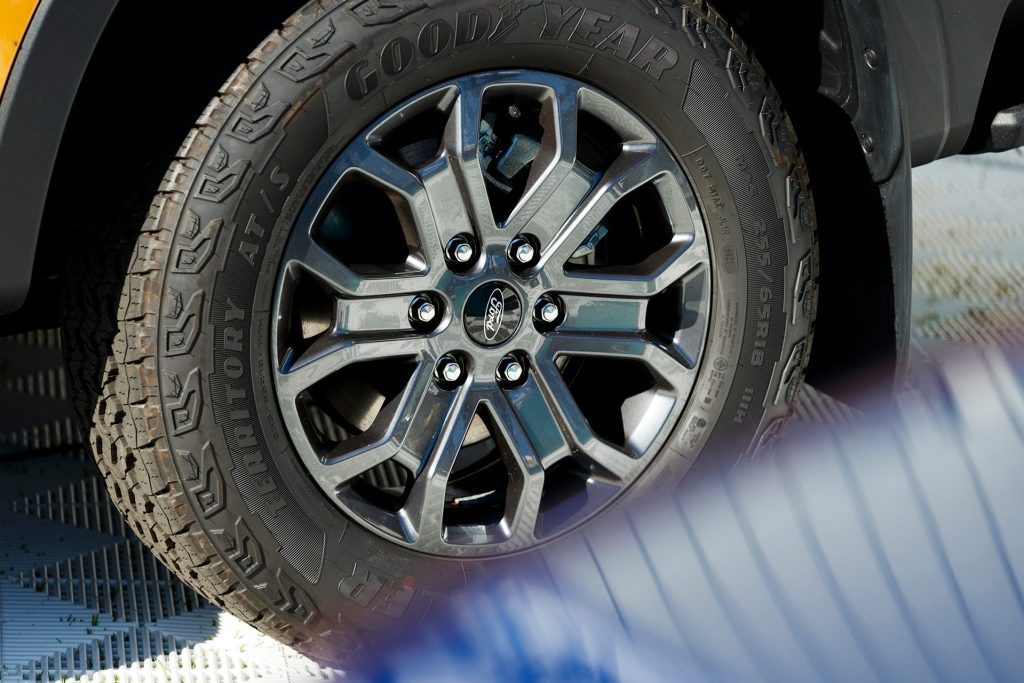 Pricing for the new Double Cab Ranger range kicks off at $51,490 and tops out at $89,990 for the Raptor. All models incur a Clean Car Fee, starting at around $1800 for the DC, topping out at $5175 for the V6 turbo petrol Raptor. For a full breakdown of the pricing and fees payable, check out our thoroughly revised price listings which details the fees and rebates for almost every new car on sale in New Zealand.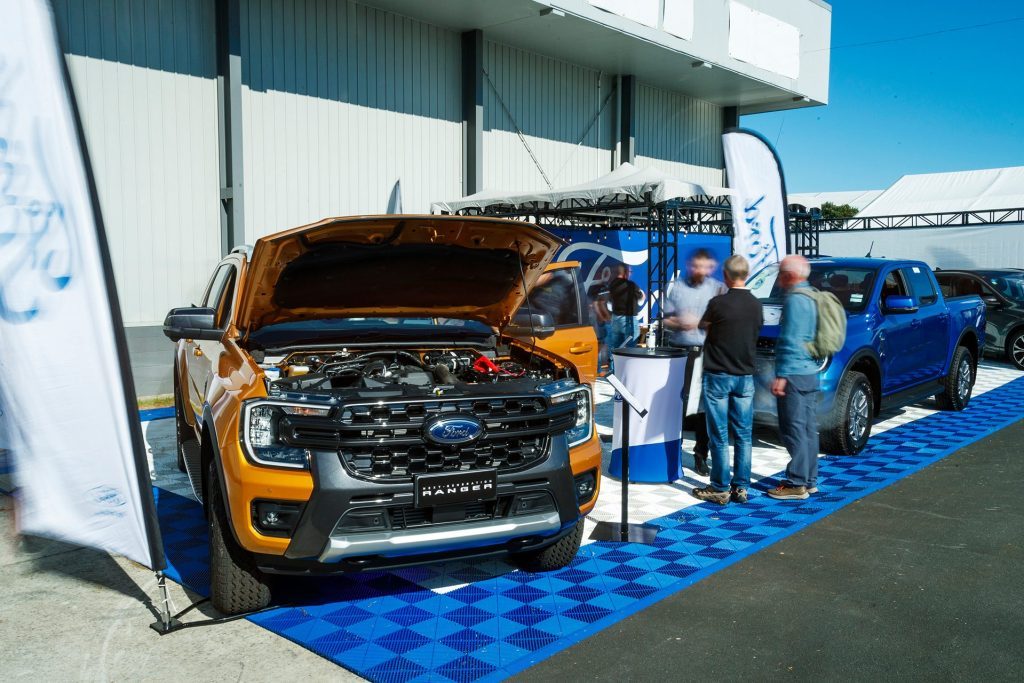 Once these three Rangers have finished their tour of duty, in lieu of being destroyed (as is protocol for most pre-production vehicles) they will likely be donated to an automotive training school for student mechanics to hone their skills on.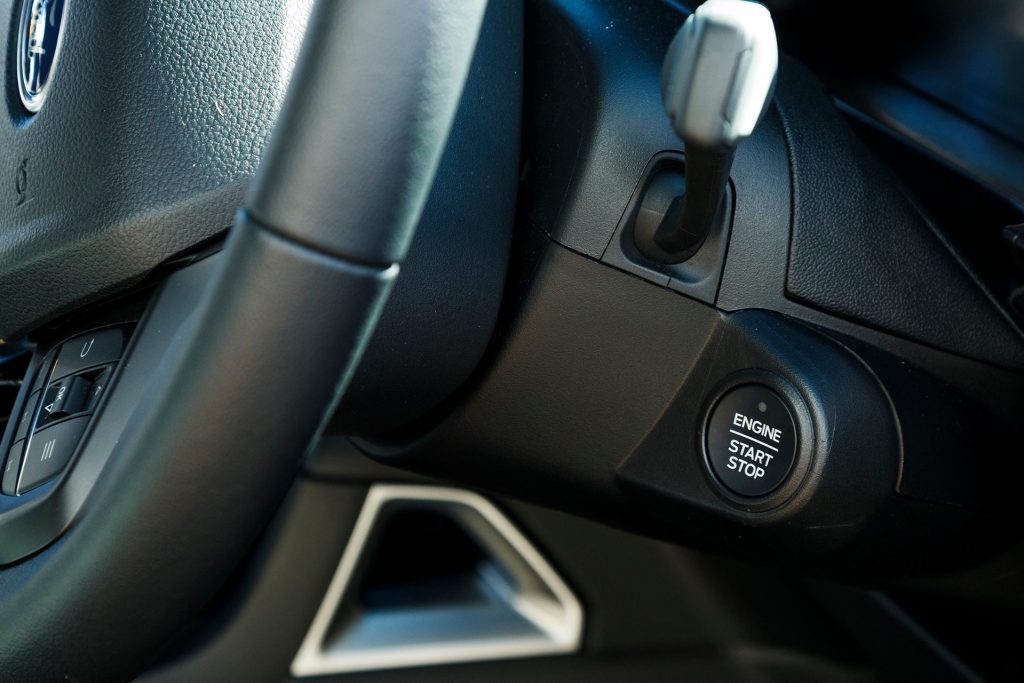 Keen to check out the new Ranger for yourself? Get along to the Hutchwilco Boat Show at the Auckland Showgrounds in Greenlane where they'll be on show until May 15. The display is staffed by Ford NZ team members who are on hand to answer any questions you may have.