We first saw the concept images nearly a year ago, and now comes the day when we get to see the real-life version of the new track-only Maserati MCXtrema, the Italian carmaker's most powerful model yet.
Unveiled to an audience at The Quail in Monterey over the weekend, it's clear to see that the Trident's new beast follows in the footsteps of the iconic MC12.
In fact, we'd say the MCXtrema eclipses its predecessor considering what lies beneath its lightweight skin.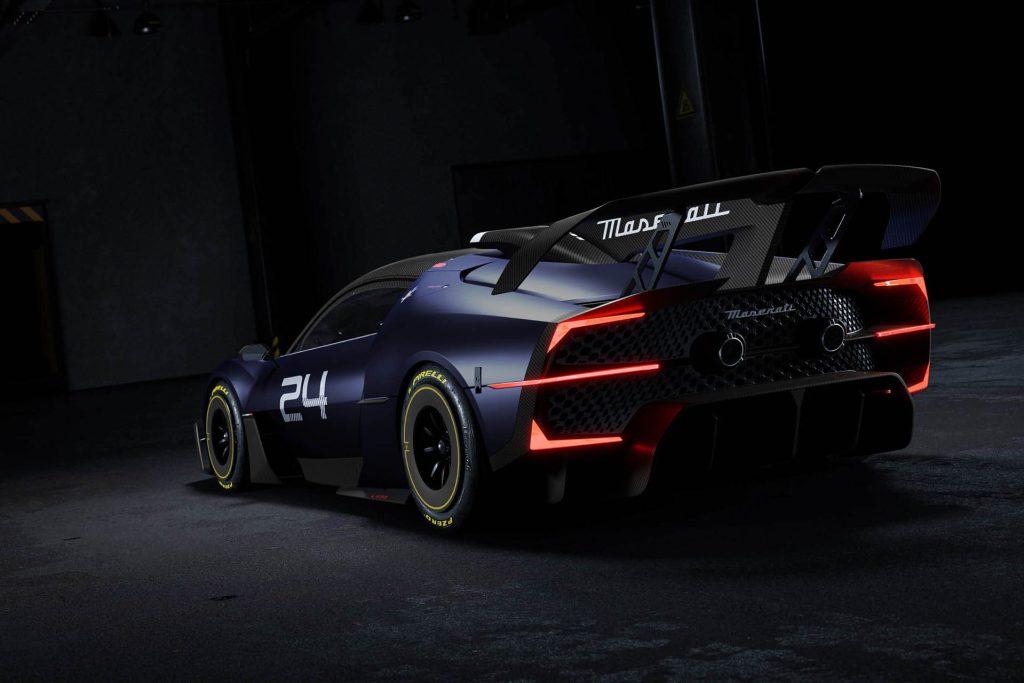 Under the bonnet is an uprated version of the MC20 road car's 3.0-litre 'Nettuno' V6 which now makes 540kW and 730Nm of torque thanks to a set of new turbochargers. The engine has also been fitted with a new dry sump oil system in order to cope with high g-forces on track.
Power is fed through a six-speed sequential gearbox to a limited-slip differential, sending drive to the rear 18-inch forged aluminium wheels.
Underpinning the track car is a carbon fibre monocoque chassis that helps keep its weight to a minimum – 1300kg to be exact.
Compared to the initial renders, the MCXtrema is just as extreme-looking, if not… extremer. It isn't too hard to see that there was once an MC20 lurking beneath, but the addition of a new aggressive front splitter, roof scoop, and rear wing certainly do their best to disguise it.
Inside, there's a racing seat with a six-point harness, as well as a roll cage, safety nets, fire extinguisher and a roof hatch. The steering column and pedal box can be adjusted to suit the driver, while the rest of the vehicle's controls have been positioned and labelled in the most accessible manner possible, according to Maserati.
The driver can tweak myriad onboard settings too, such as traction control, brake balance and engine strategies. There's even an air conditioning system to ensure maximum comfort while pushing the limits on track.
Maserati only plans to make 62 units of the MCXtrema, with each priced at around $NZ2 million. However, that's kind of irrelevant because they're already all sold out.