BMW NZ is going all-in on EVs, the latest 7 Series only available in electric i7 guise here. It's fully loaded of course, but is it a complete overload?
Sometimes you gotta wonder what chemicals car makers are on. And for once, we don't mean the designers. BMW's kidney grille is always morphing and some will like such change, some won't. That on the new i7 lights up at night but is only for show.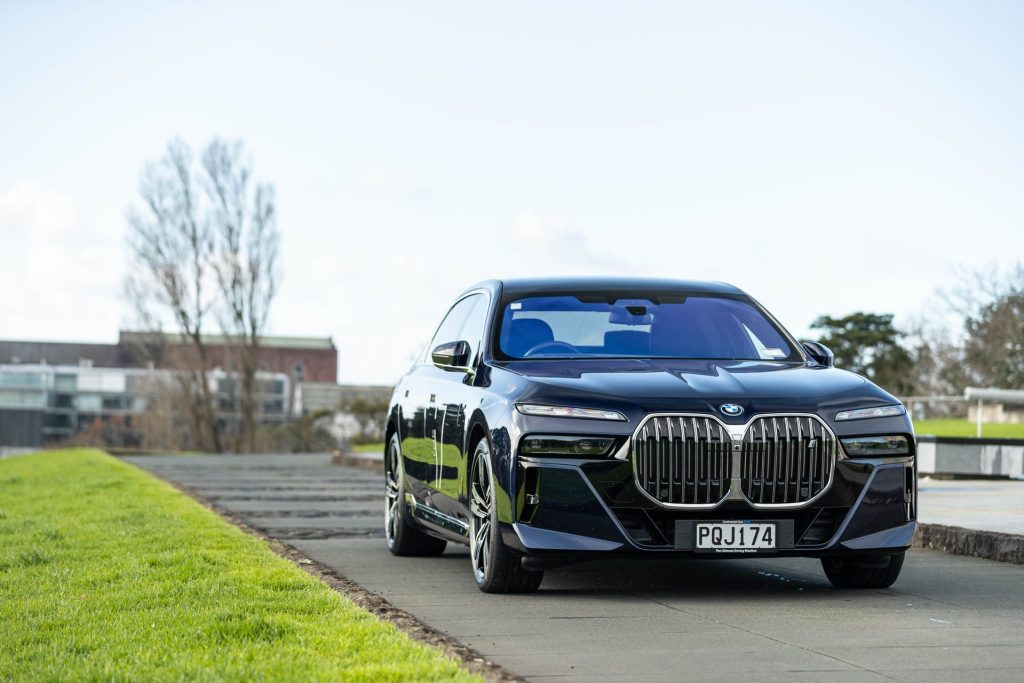 The overall shape of this large car is fine too, spoilt here by PR branding on the flanks; some elders we encountered wondered what the 17 was all about!
No, it's the interior and specifically ease of use issues that are a bugbear. The overall appearance is fine; an expensive luxury limo needs an appropriately lavish interior.
The dual connected curved screen is tasty while the crystal effect across the dash seems popular, again best seen at night.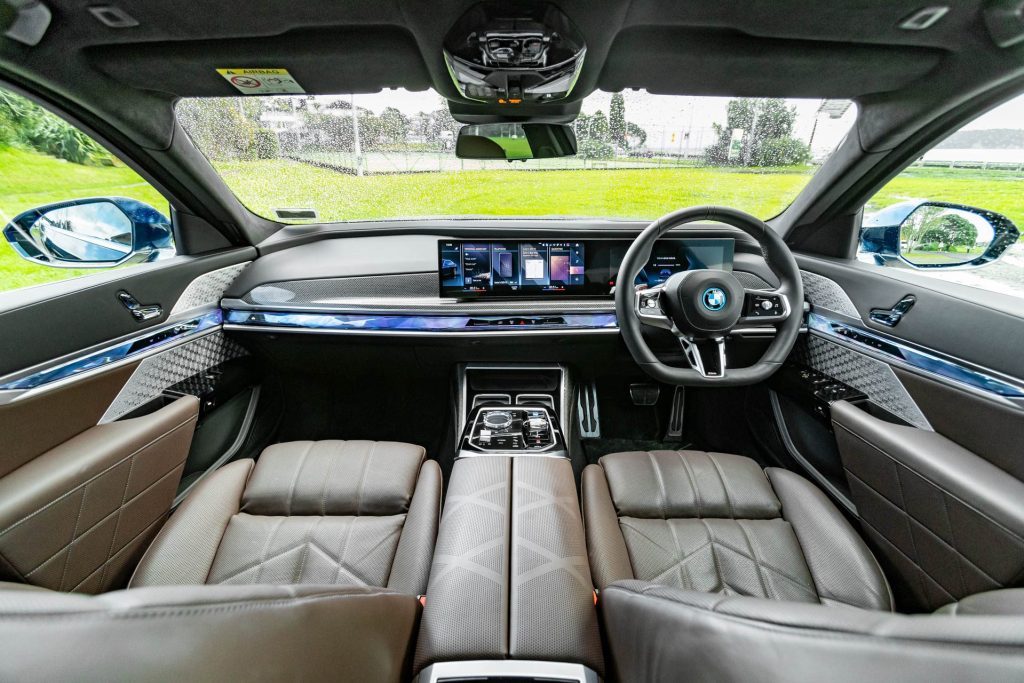 But why the needless functional complexity? Simple driving tasks are out of control with the i7. Try to rezip the odo. Go on, I dare you. It's obfuscating; others must have given up trying because the odo reading was identical to the total kays travelled. And it makes determining how far the i7 runs on a single charge rather tricky.
So I ventured into the owner's manual, located amongst the 36 other apps. Inputting 'odo' actually provided the solution. It's buried in the info trip data screen, within the digital instruments within the content area, a bit of scrolling and pushing and holding and….hardly intuitive.
Because buttons are now seen as evil by the bean counters, most functionality is relegated to the touchscreen. Not so great in something with so much clobber. Take lumbar adjustment, for example. On the i7 it is under 'seat comfort' on the touchscreen.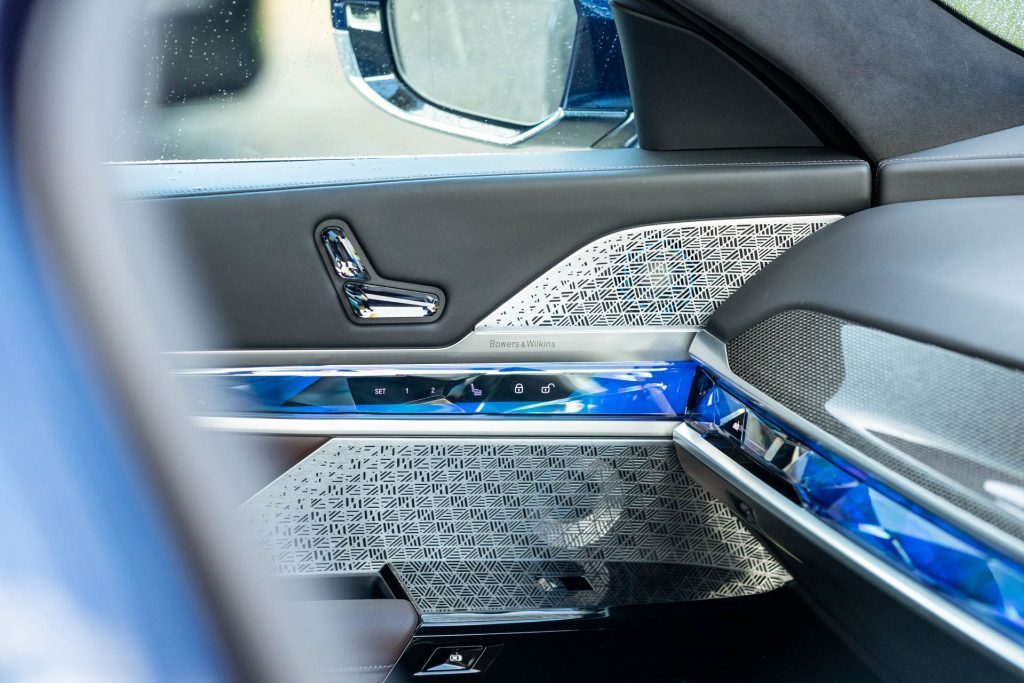 Then you must choose which seat, the direction you want lumbar boost and then you have to mess with the iDrive to change settings. It's precisely the same bollocks with cancelling the lane departure warning so the wheel isn't forever tugging away. It's layers of submenus away. Arrrgh!
Drive mode madness
The drive modes have clearly been designed by someone who is a new-age kook. Sport and Efficiency are understandable but the remainder of the 'mood enhancer' modes are just psychobabble. What else annoys?
Plenty. The vents are hidden from sight which is novel so how do you direct air away from you? Well you dial them down electronically using tactile sliders. Or else you can dive into the climate menu and…
So much for progress, seemingly in the interests of design novelty. To me, it seems an accident looking for a happening. There's more of course. I simply could not get the automatic lights to work; they were forever blinding oncoming motorists.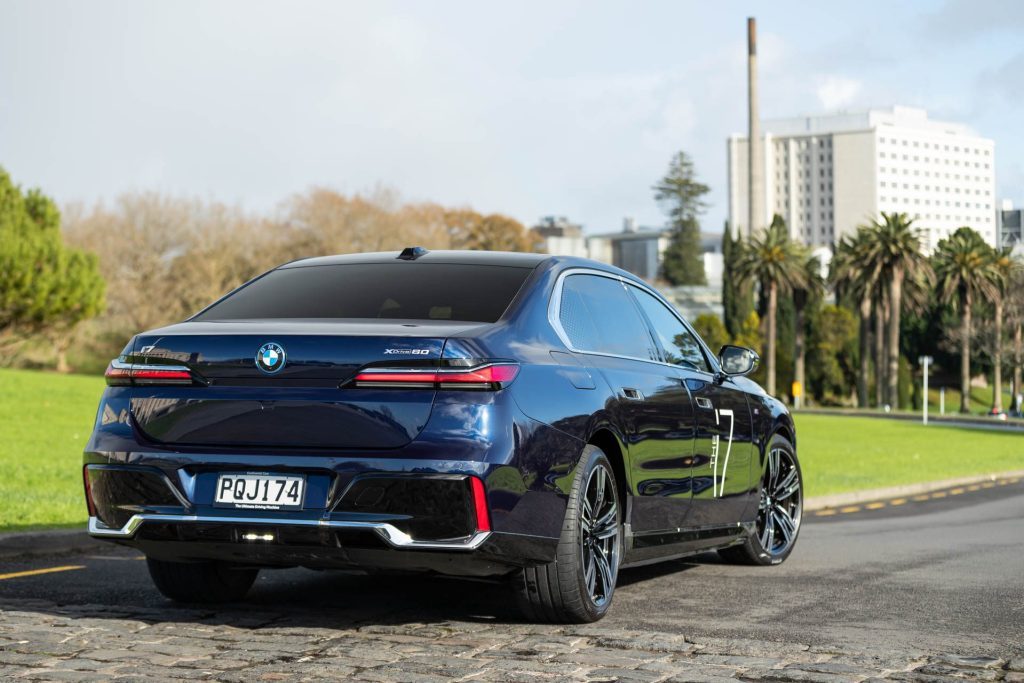 And yes, I did go into the app area and ensure the auto function was activated. And no, I didn't consult the owner's manual. So I dipped beam manually.
And then there are the powered doors. They're fully powered so will close/open all by themselves. Which is more bollocks – added complexity for no good reason. The driver now has three door openers, one that releases the door and another that fully opens it. There's a third should the first two fail.
From the outside, you push a button, the door unlatches and then spends five seconds looking for obstructions before fully opening.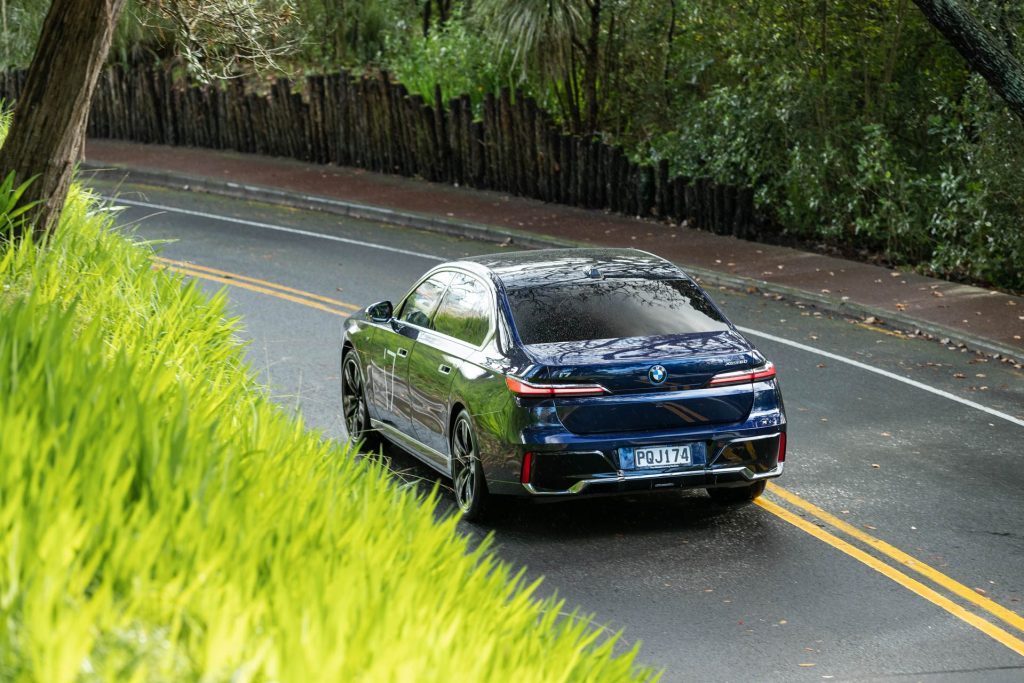 Override it manually and it sounds as if the door mechanism is breaking. And you will often find yourself doing this, a lot. Is this really for convenience or is it just for showing off?

As fast as the former 750i
All the above is a pity because those aspects aside the i7 is quite fun to drive in that new fangled electric way. It's as quiet as a Roller and as quick as the former ICE-powered BMW 750i.
It turned in a low 4sec sprint time and it was quicker on the overtake (2.4 vs 2.5sec). Outputs are almost identical, only the ICE power version weighed in at 1965kg. This electric monster scales up at a mammoth 2715kg, thanks to its 106kWh battery pack.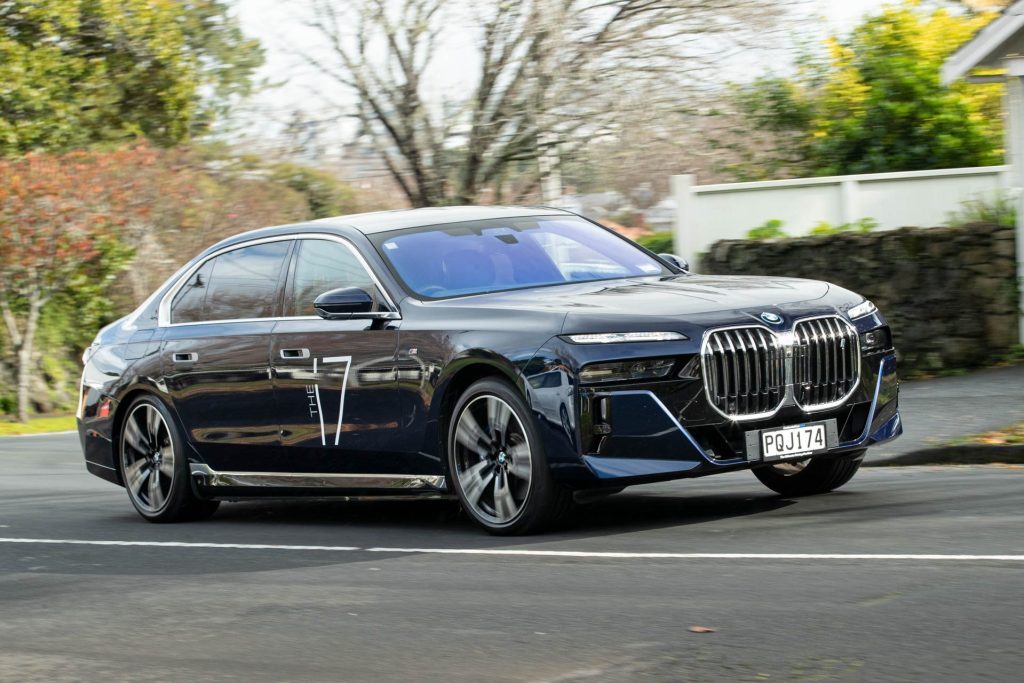 The humongous power supply supposedly gives it a range of 590-625km. At pick up our fully charged example showed 495km. With an 11kW home wall box expect a 10.5h refill. It will handle 200kW fast chargers too. Energy use averaged 25kWh/100km.
As a daily urban drive this would be a handful due to its size; relegate driving duties to Geeves and occupy the back seat area yourself.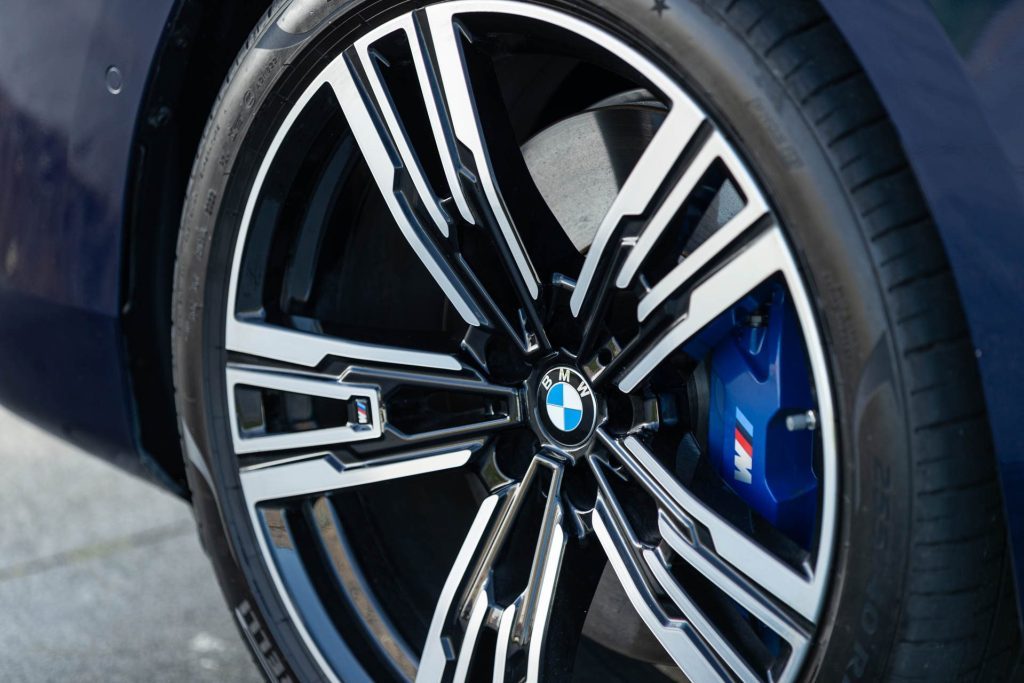 Here it really is rather sublime; stacks of legroom (though the middle seat occupant straddles a hump), sunblinds on three sides and smartphone-like screens to operate stuff like AC, music choice, massaging options. Add the 31-inch screen and you've got your own roam theatre.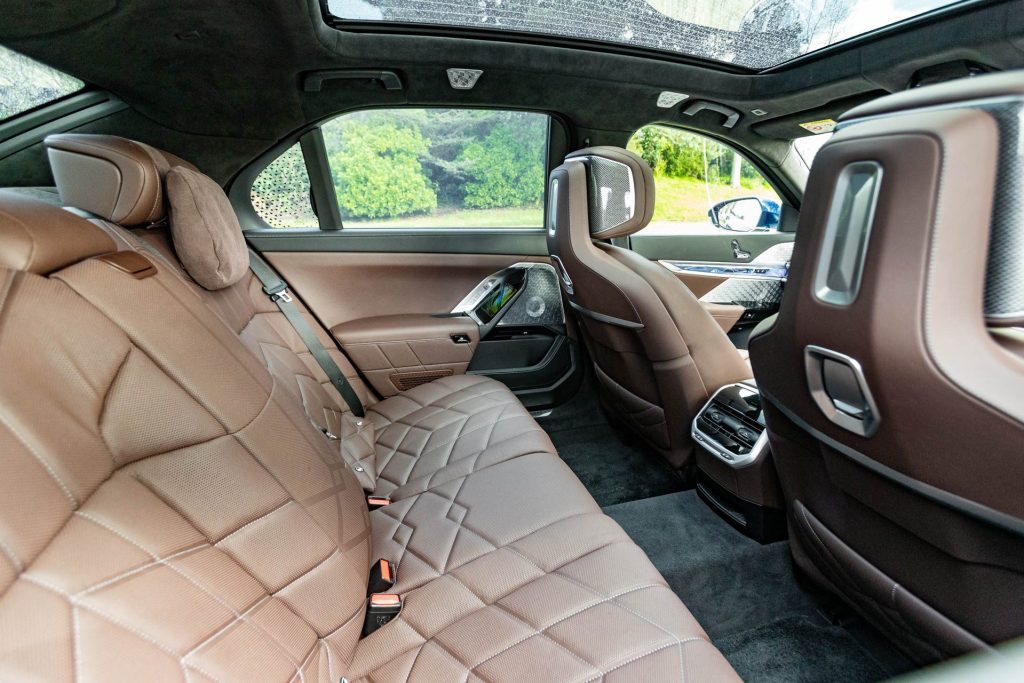 Boy it's big
On the motorway, this is the elephant in the left lane. It's a whopper, the wheelbase 130mm longer than the former version.
It's almost 5.4m in length and 2m wide so in motorway traffic you keep thinking others are trying to horn in on your space, until you realise their proximity is due to this thing's size.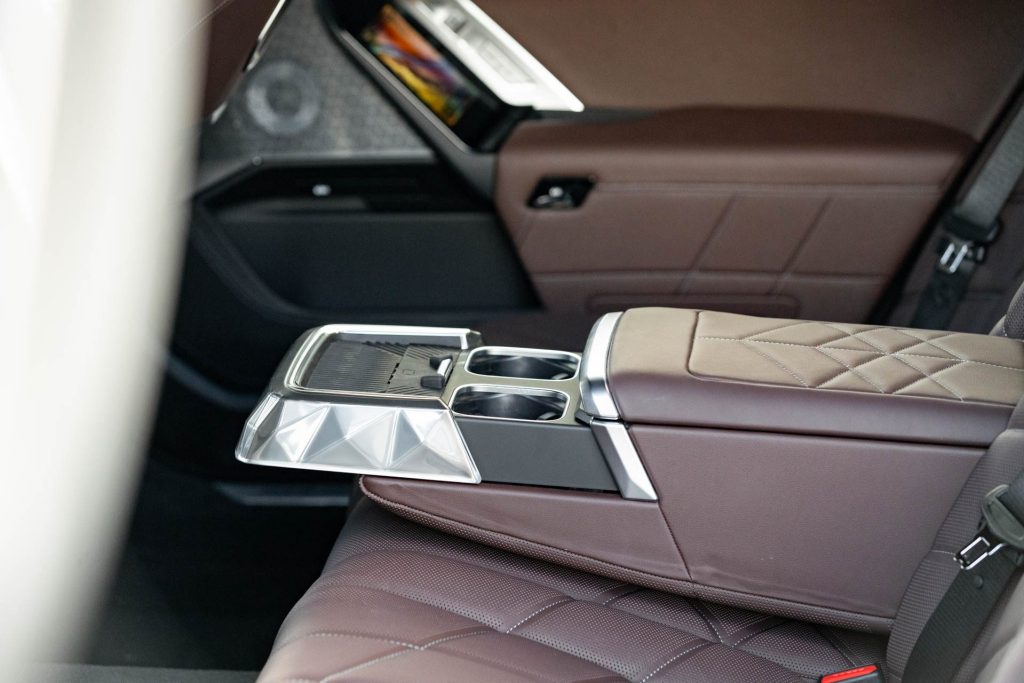 It's ever so much easier to helm where traffic isn't cheek by jowl which means pretty much anywhere not in town.
That said, it has a decent turning circle for its size, 12.3m, thanks to integral active steering and can back up autonomously for up to 200m, reversing on your inward path. The rear wheels turn a few degrees to help out the fronts, good for parking and stability at speed.
Whip it along any sweeping B-road, using Sport mode which stiffens things appropriately, and you'd not suspect this weighs the wrong side of 2.7 tonnes. With active roll bars, a 50:50 weight split, adaptive dampers and air suspension, this stretch limo rounds up the bends in surprisingly satisfying fashion.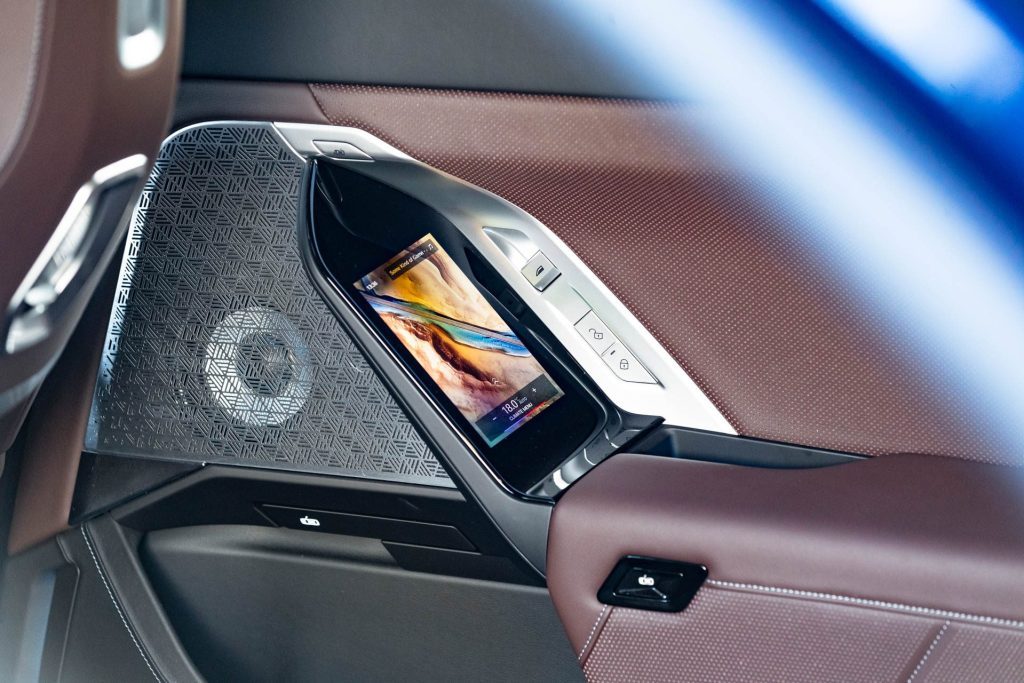 There's minimal roll, you have to be pushing the boat out to get it to run wide of the line and it laps up midcorner lumps and bumps like they're not there. Switch back to comfort afterwards for that plush-as ride quality. Or Eco mode where there's less poke but still plenty enough.
At almost $280k, this is loaded with specification, including a 39-speaker B&W audio system. Why you even get a free wallbox thrown in.
Paint and upholstery colour and wheel styles are no-cost options, though a two-tone exterior finish adds $17,500. And massaging, vented, executive lounge seats in the rear cost $7500 extra. A tow bar is $2600 and braked towing capacity is 2000kg.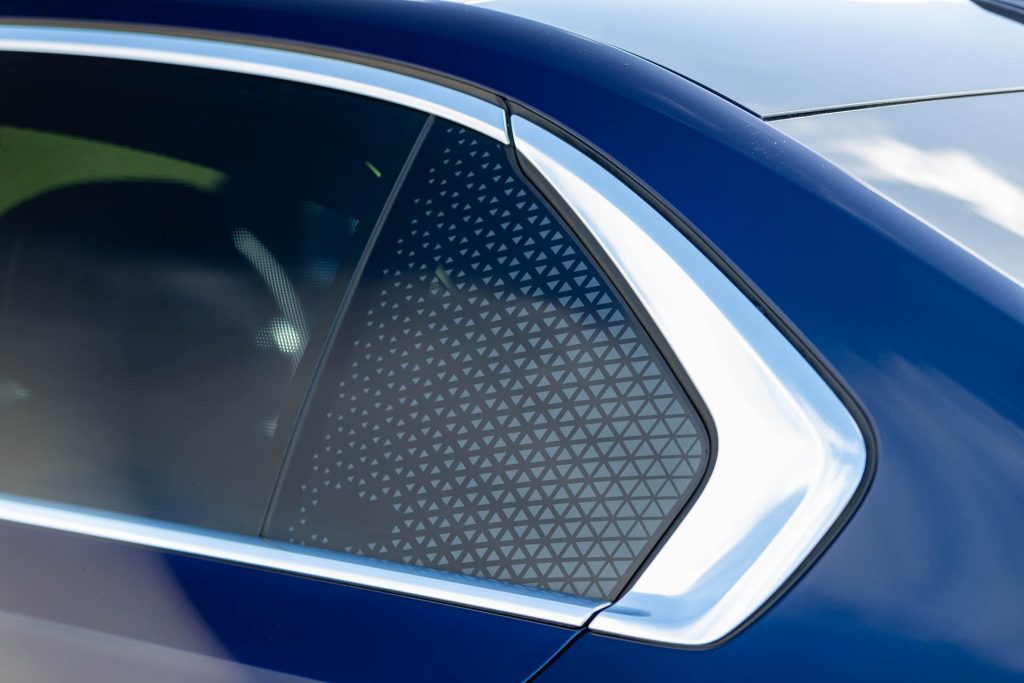 So while the underlying tech is a delight, the software implementation could be simpler. Just wish the AI could do the hard yards for you but she's not that helpful, certainly not on odo rezips.
The moral? Be prepared for plenty of frustration at the top end of the brave new EV world.
We'd be more tempted by a higher riding alternative anyway for sedans aren't as practical/capable, despite its 500L boot. SUVs are also more sought after come update time.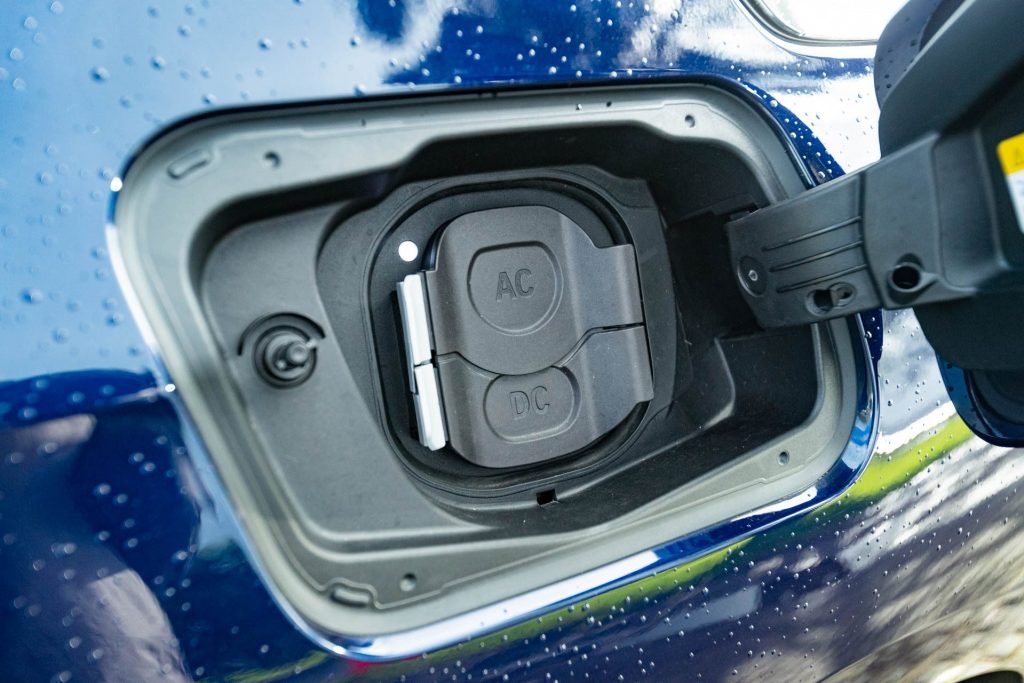 We'd also probably opt for a less expensive (and more compact) luxo EV to avoid massive depreciation because battery technology is threatening to take a major step forward soon.
Model
BMW i7 xDrive 60
Price
$276,900
Clean Car Discount
Neutral – $0
Motor
400kW/745Nm
Battery
101.7kWh net
Range
590-624km
Drivetrain
single-speed auto, AWD
Energy Use
19kWh/100km
C02 Output
0g/km
0-100km/h
4.27sec
80-120km/h
2.33sec (67.35m)
100-0km/h
33.44m
Stability systems
ABS, ESP, TV
Safety
AEB, ACC, BSM, LDW,
RCTA, ALK, AHB
Luggage capacity
500-750L
Tow rating
750kg (2000kg braked)
Service intervals
Condition based
Warranty
5yrs, 100,000km
ANCAP rating
not yet rated
Weight
2715kg (claimed)