Now, we all know kids these days can be slightly more rebellious when tuning classic cars. But perhaps this engine swap by Colorado (of course it's America) teenager Jarred Willey takes the crown.
For his 16th birthday, Willey was gifted his Great-grandmother's 1966 Ford Mustang. And it seems he enjoyed driving the 'stang with its original 289 cubic-inch Windsor V8 for a few years. That is until his love affair for Honda took over.
So, Willey decided to take the 50-year-old V8 out and replace it with a turbocharged 2.4-litre Honda K-24 inline-four. Because, race car?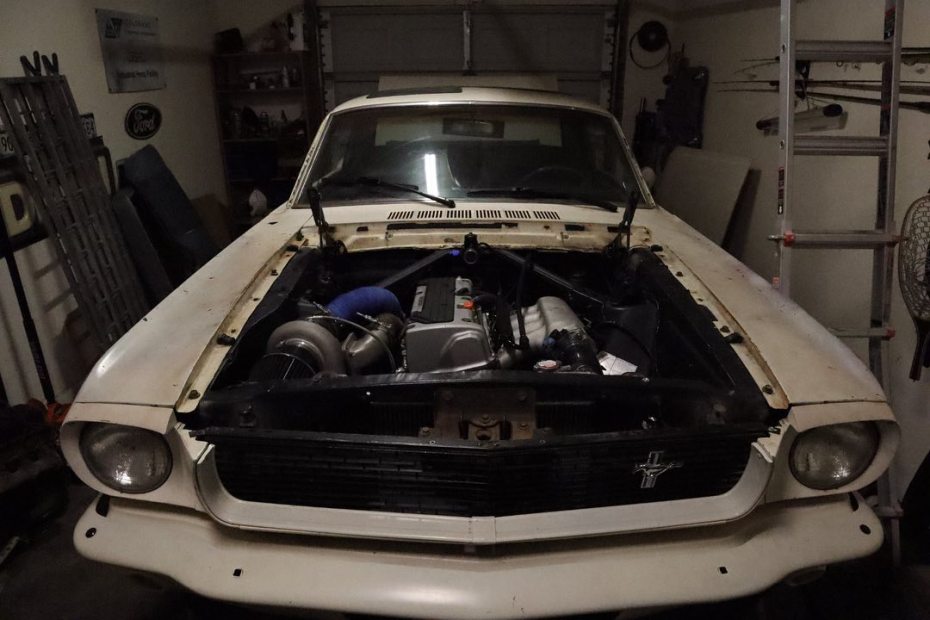 The makeover didn't stop there. Oh no, once you go Honda you never go back. 
Willey took almost everything 'old' out of the Mustang until all that was left was essentially its original shell. The new motor has a K24A block and head, there's a K20 oil pump to keep pressure stable, and it's all fed E85 fuel through Bosch 2200cc E85 injectors.
A Hondata KPro V4 ECU keeps everything in sync and ensures the homebuilt project runs smoothly.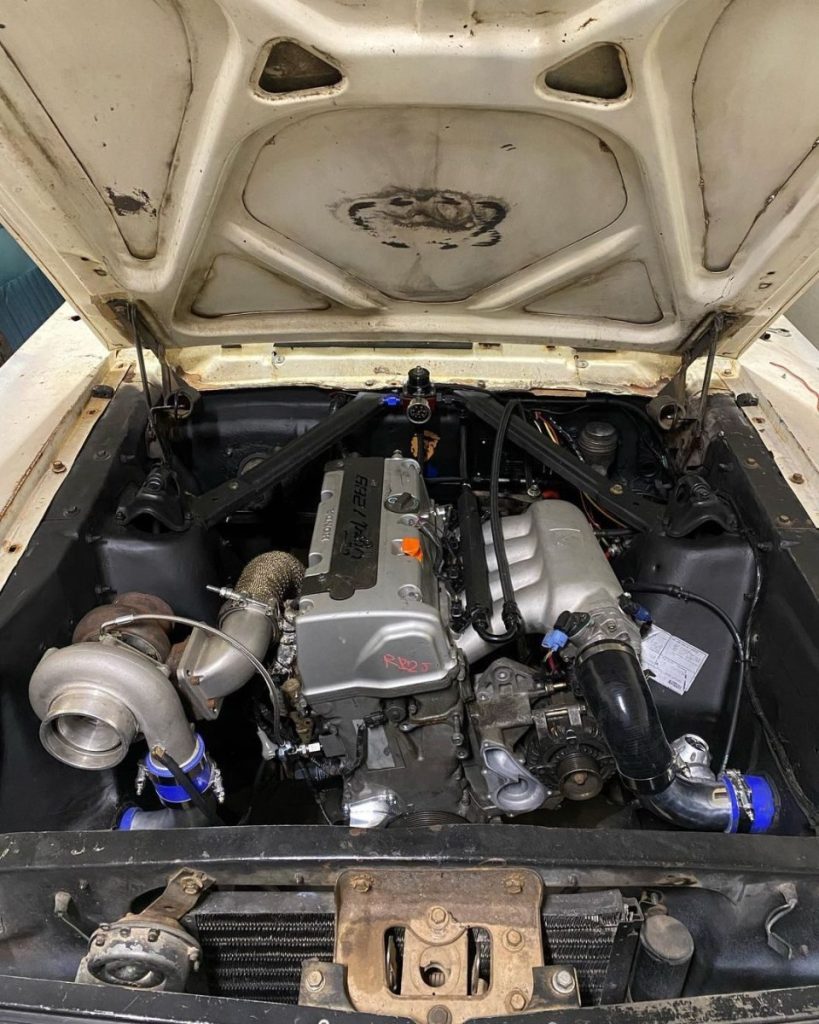 And, okay, we actually lied when we said you can never come back from Honda's addicting spell. Willey installed a Nissan CD009 six-speed manual transmission to keep things shifting. A custom driveshaft then directs power to an 8-inch rear axle coupled with a Yukon limited-slip differential.
The body also wasn't exempt from some tweaks. It looks as if Willey has added his own quarter-panel scoops on either flank.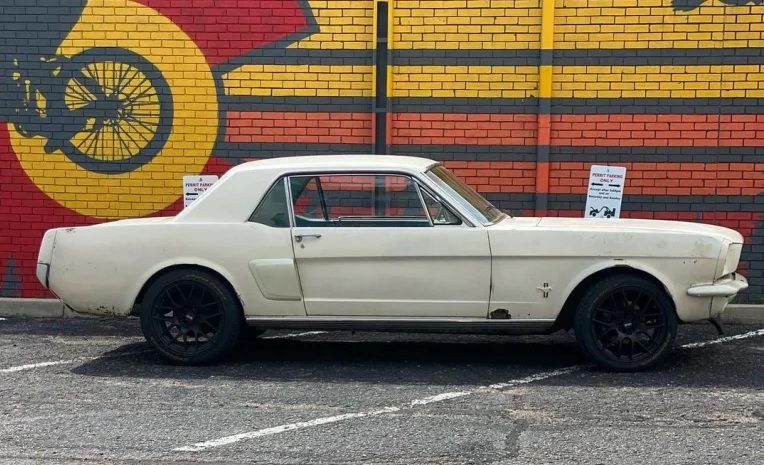 Considering this is a teenager's build, the effort gone into it is extremely impressive. The car does run; there is video evidence on Willey's social media accounts. That distinguishable V8 grumble is replaced with an almost equally recognizable turbo whistle.
Sacrilege, criminal, or downright awesome, whatever your take on this unique build is, you have to admit: she's pretty special.