Opportunities to buy classic Ferraris don't come along every day. And opportunities to buy classic Ferraris for the price of a well-specced hatchback are even more rare. Enter a stunning Ferrari Daytona with a twist.
Auction house RM Sotheby's sold this superb prancing horse at its Paris Auction last week for the sum of €18,600, or around $32,000. That's a bit more than an entry-level Toyota Corolla or a Suzuki Swift Sport.
The catch, as you'll have seen in the headline, is that this isn't a real Daytona but instead a fully functional child-sized car for kids with parents with way too much money.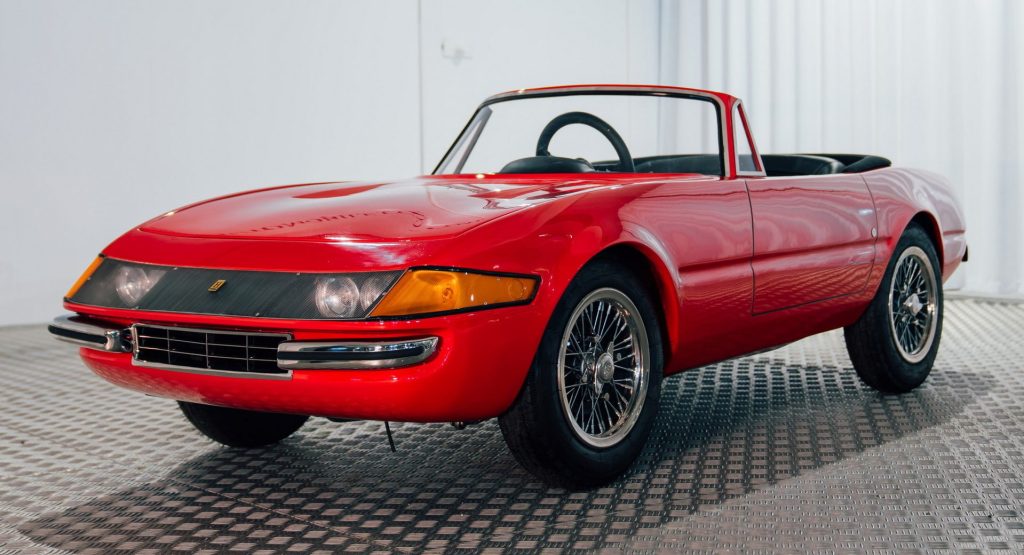 The working Daytona 'Junior Car' is one of those created by Harrington, a recurring name in the space that's produced all sorts of fascinating small-scale racers for younger generations. It's 2,560mm long, 980mm wide, and weighs 220kg.
The Daytona is cut from an entirely different bit of gib compared to your standard 'power wheels' fare. It comes powered by an air-cooled four-stroke one-cylinder engine sending 5kW of power to the rear wheels.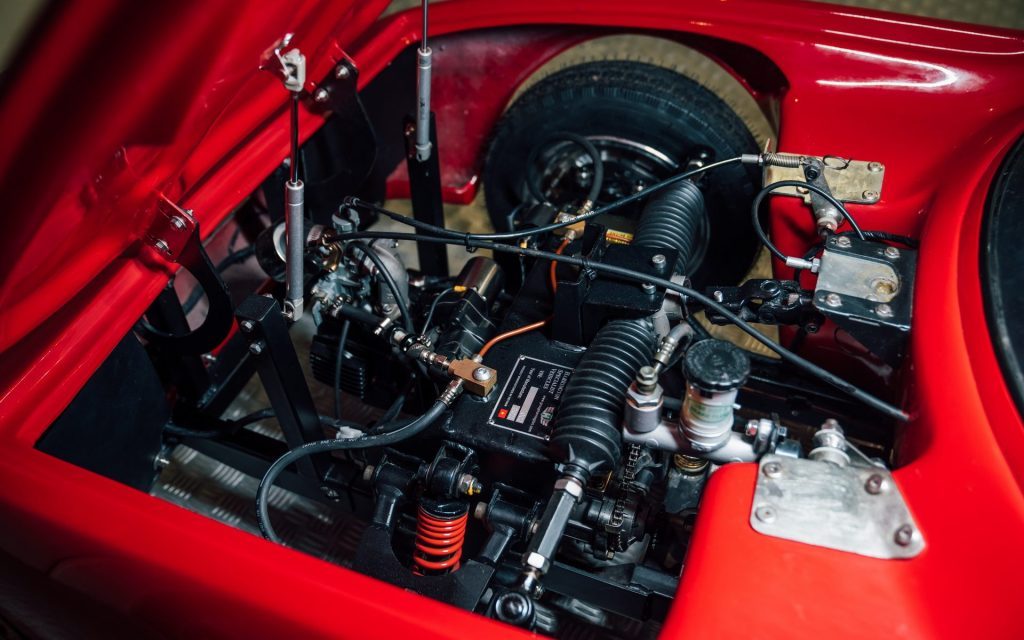 It does this via a three-speed gearbox, and is capable of reaching a slightly frightening 45km/h top speed (Harrington will fit a speed restrictor if requested).
As you might expect given the stiff price, Harrington doesn't mess around when it makes these, with many aspects of the car's make-up under the skin being every bit as mechanical as a real, full-size car.
The chassis is based on a box-section construction and powder coated. Each corner gets fully independent suspension and gas shock absorbers with double wishbones up front. There's ventilated Brembo stoppers behind the wheels, and the steering is a rack and pinion system.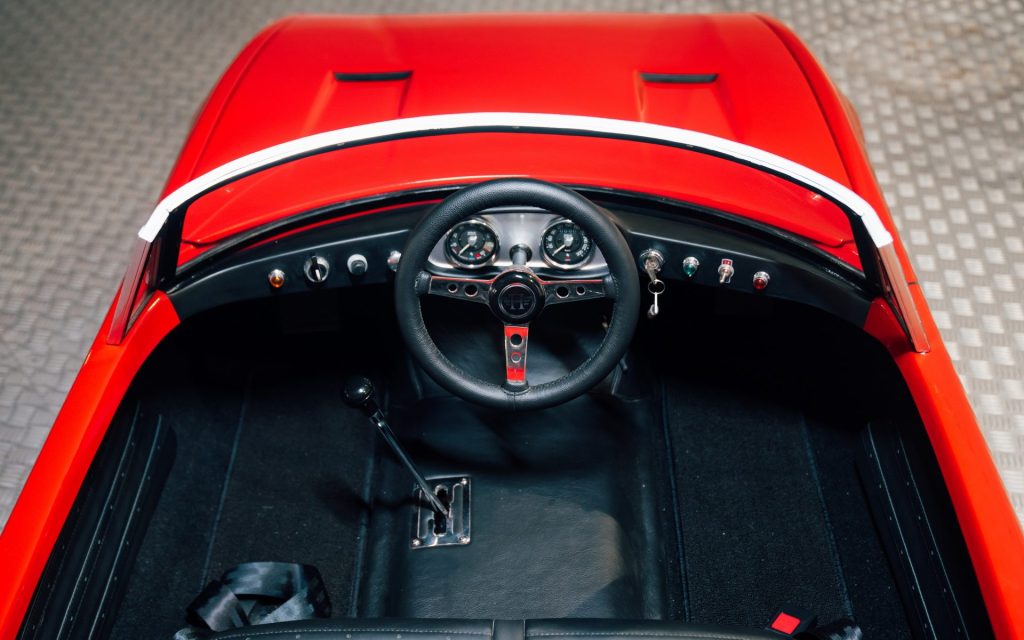 Among the few ways to tell in the pictures that this isn't the real McCoy is the placement of the steering wheel. In order to accommodate kids and even adults (Harrington says the pedal box and steering wheel are adjustable, allowing some adults to fit inside), the pint-sized Dayton is centre drive.
It wasn't the only Daytona to sell at RM's Paris Auction. A genuine article 1975 Ferrari 365 GTB/4 Daytona Berlinetta sold for a jaw-dropping €522,500, or approximately $900,000.