Subaru has announced an ambitious plan to introduce eight new EV models by the end of 2028. Originally it had planned to release four within the next three years.
Chief executive Atsushi Osaki says the additional models are part of an annual 1.2 million car sales target that it wants to reach by the end of the decade, with half of that figure being electric cars alone.
However, Subaru has a long way to go until then given the Solterra is the only electric car that it currently offers globally.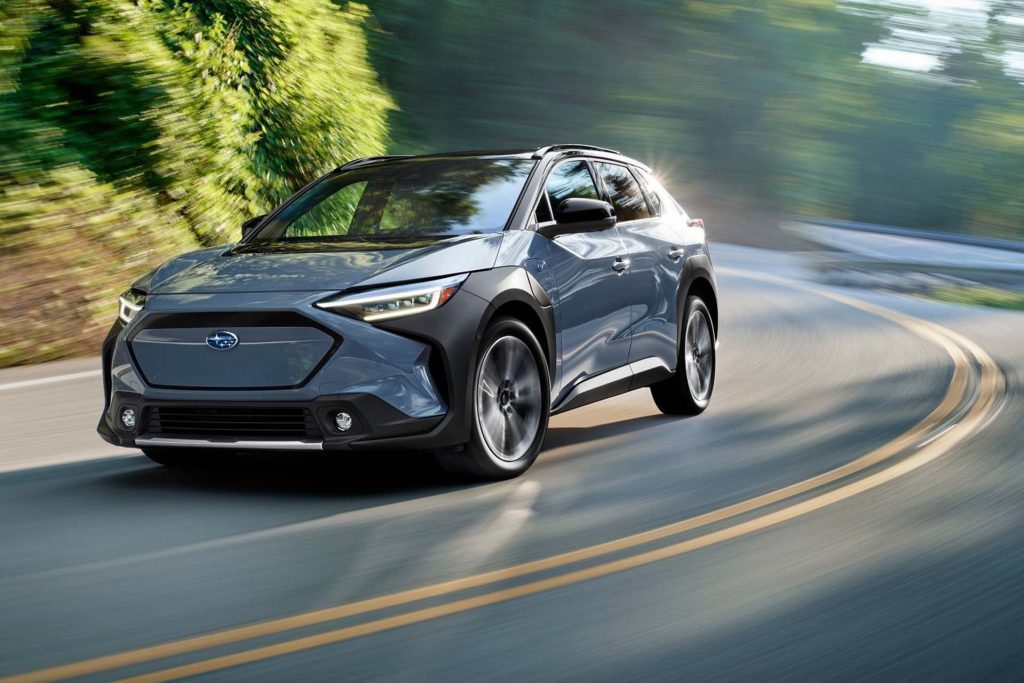 The SUV is based on the same e-Subaru Global Platform as the Toyota bZ4X, the electric-only architecture that will underpin the brand's future models.
One of the Japanese carmaker's upcoming EVs is said to be a seven-seat SUV that will be built in the United States by Toyota in 2025, reports Automotive News.
From 2027, Subaru will begin building its own EV models in the US.
Plans are also in place for the brand to introduce a range of new 'Next-gen HEV' models in Japan from 2025.