Unlikely as it may seem, given it has Forester and XV SUVs in its line-up, the Outback is the most popular Subaru here. Which probably goes to show what good taste Kiwis have. When you drive it you'll no doubt understand why. For 2018 there's been a modest facelift that adds more gear (active LED headlights, lane keeping, Apple CarPlay/Android Auto) for no extra outlay.
Outback also has considerable off-road prowess. It offers 213mm of ground clearance, and with permanent AWD and X-Mode (electronics reduce wheel slip in off-road situations) it can go places any regular 4WD SUV worth its salt can venture. But it's on road where it shines, even with the mixed intent Dueler rubber.
We drove the top Outback in summer conditions and the rubber does squeal when pushed. But torque vectoring prevents the action from becoming unseemly and what impresses are the grip, stable ride, and sense of rock solid composure, even when it moves around a bit over lumpy surfaces. The ride is sublime.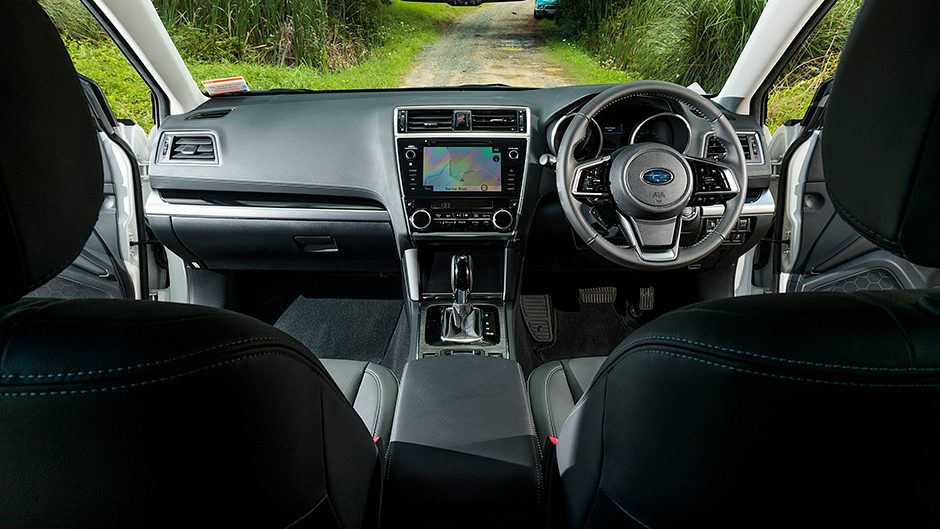 Where so many cars with bigger six-pot engines steer less accurately than their four-cylinder sibs, not so with the Outback, presumably because of the engine's low centre of gravity. And for a biggish car (over 4.8m) it's remarkably easy to place on road, always a sign the chassis gurus have done a swell job. We prefer the bigger 3.6 to the 2.5 four, but who wouldn't?
There's 1.5 times as much power and torque, and while there's a $10k premium for the, ahem, 3.6R Premium, the performance increment is substantial; there's a 3sec uptick in the performance criteria we use. It stops indecently well too. Towing? Not so much, with a maximum braked load of 1800kg.
It's astoundingly hushed on the go. Even the long travel suspension over rough ground never emits so much as a whimper. The engine is equally muted. Subaru evidently thought the wing mirrors made a bit much noise so hacked 20mm out of the stems to hush them up. Overall this is as quiet as a luxury contender, with solid door closure, and the powered fifth door you can see moving but the action is virtually noiseless.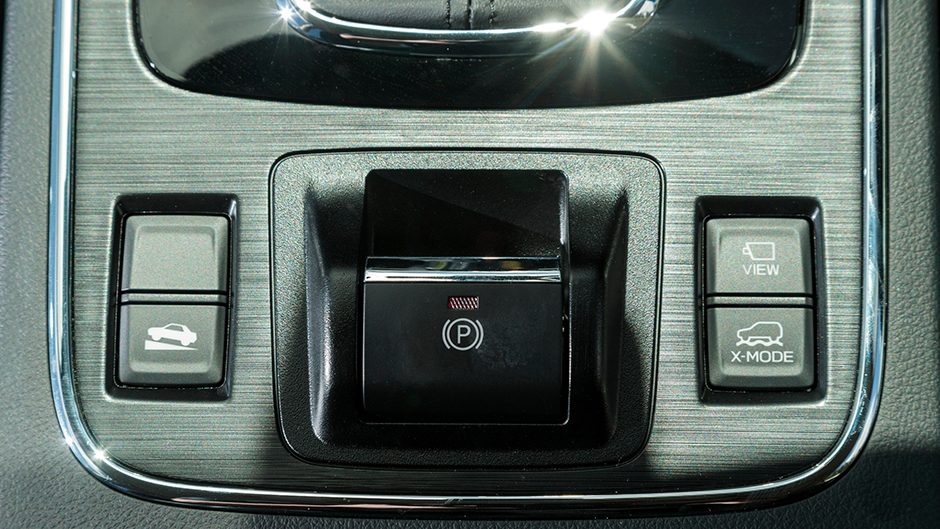 In terms of specification, there's not a huge difference between the two Premium models; the 3.6 adds an extra Sport mode (this is rather handy), a premium Harman Kardon 12+1 speaker sound system (the +1 being the subby), silver roof rails and chrome garnished side cladding. It's the more effortless performance that you're paying for.
The trip computer on our car suggested a best fuel figure of 7.9 and worst of 9.0L/100km. That contrasts with 12s and 13s in the Legacy 3.6RS sedan. Perhaps our Outback had been fitted with a 2.5i trip computer. Don't rely on them; check fuel use when refilling against odometer readings.
Bottom line – if you want a car-like drive and don't care about towing, then the best medium-large SUV in New Zealand just got better.