With Subaru finally letting the cat out of the bag in unveiling its new Solterra fully electric SUV, the firm's local arm has confirmed that the model will be heading our way. 
In a statement, Subaru of New Zealand managing director Wallis Dumper said that the model is likely to get fans of the marque excited, adding that the model represents a new chapter in Subaru's commitment to electrification.
"The Solterra signals a new era for the Subaru brand as we continue our journey towards a more sustainable future here in New Zealand, " said Dumper.
"The global reveal will no doubt stir great anticipation and excitement in our Kiwi Subaru drivers. The Solterra will enable them to explore the places they would rather be in their own backyard, while taking care of it at the same time, as we see the next expression of Subaru Corporation's commitment to electrification.
The release confirmed that the Solterra will be exclusively sold locally in all-wheel drive, as opposed to its sister car, the Toyota bZ4X, which will be available locally in two-wheel drive and all-wheel drive variants.
"It is important to us that we remain true to our 100% All-Wheel Drive strategy in New Zealand and we will introduce the Solterra knowing it can handle Subaru Country. We look forward to working with Subaru Corporation to bring an All-Wheel Drive electric vehicle to the New Zealand market, with the same DNA that is shared by the rest of our Subaru line-up," said Dumper.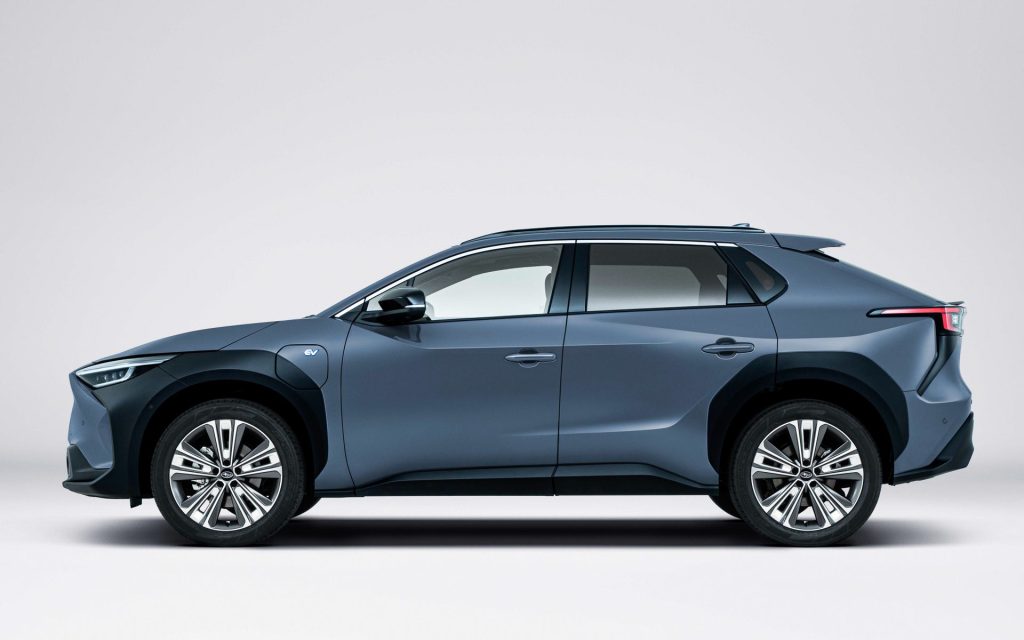 Subaru of New Zealand's statement also touched on the model's importance as New Zealand edges closer towards the introduction of the Clean Car Standard, a scheme that's faced harsh criticism from several corners in the local motoring sphere.
Subaru of New Zealand referenced the divided opinions in its release, noting that "New Zealand has some unique challenges imposed by our Government to force a change to electric vehicles ahead of global timelines", underscoring the often cited belief that the Clean Car Standard is too ambitious in its targets.
The firm did add, however, that it's "committed to helping transform the future of the automotive industry to achieve lower emissions".
"With models like the Subaru Solterra coming, it supports and expediates our desire to do so. Key to this success will be how fast the entire automotive industry can be transformed. It can't be done overnight, nor can we get ahead of the major markets," Dumper added.
"The reality is that Subaru Corporation is yet to confirm a timeline for the Solterra's arrival in New Zealand. We are working very closely with Japan and Australia and future electric projects form part of ongoing dialogue between our three entities.
"We can however acknowledge and do our best to support the present Government's climate change goals and the role of transport in achieving them."
To read more about the new Subaru Solterra, click here.