Subaru is the latest brand to announce a new fully electric vehicle in its repertoire, revealing the Solterra today after drip feeding several teaser images over the last few months.
As previously reported, the Solterra shares the same e-TNGA dedicated EV architecture as Toyota's recently revealed bZ4X; the two brands having both had a hand in the platform's development.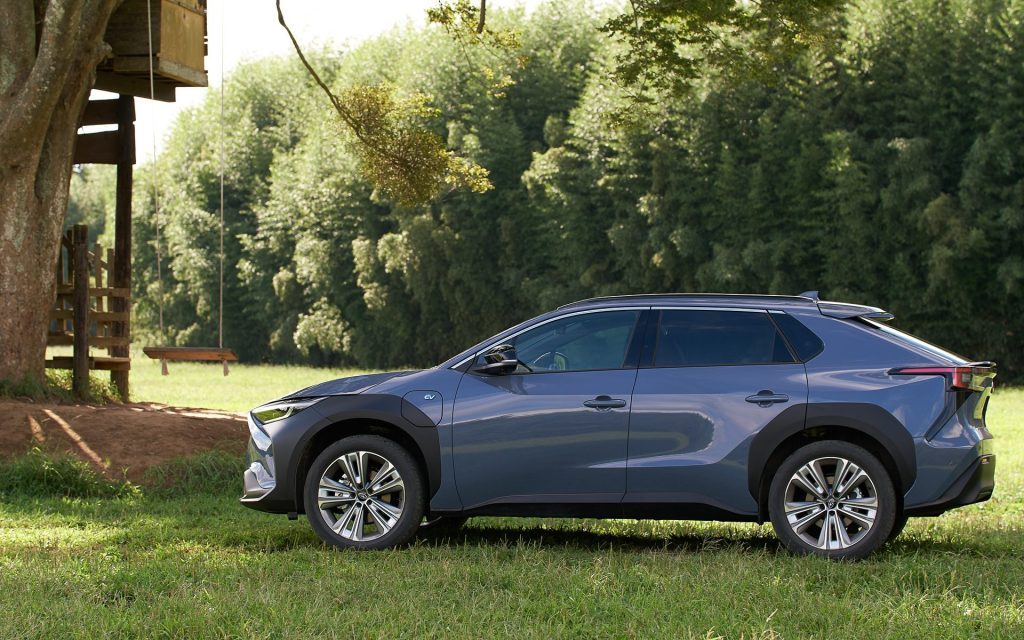 Indeed, the Solterra shares the same dimensions as the bZ4X, as well as similar powertrain options and drivetrain formats, and inevitably similar looks inside and out.
That's not to say that the Solterra is a carbon copy of the bZ4X. Most notably it gets its own distinct nose, with Subaru-specific headlights and cladding. It's arguably the more rugged looking of the two, thanks to the addition of two fog lights and faux bash-plate corrugations at the base of its front bumper.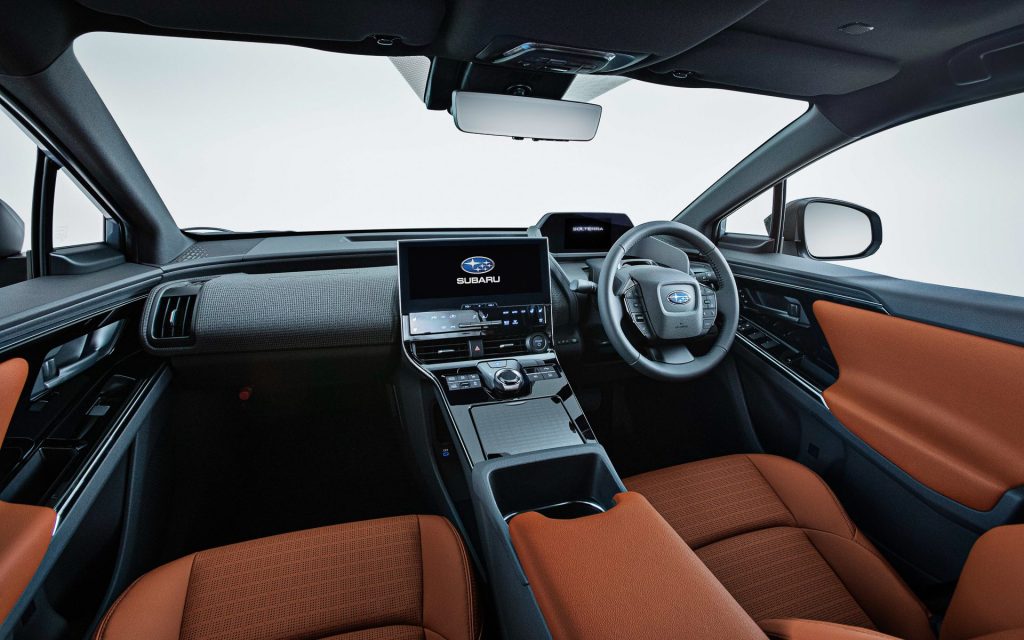 It's also the more traditional looking up front; Subaru deciding to simulate an old-school grille between the headlights with an hexagonal grille outline (a la Ford Mustang Mach-E). It also gets slightly different tail-lights, too, with a C-shaped light signature cutting into the tailgate.
Differences inside are fairly minimal, with the Solterra by and large adopting the same slightly sci-fi futuristic layout. It gets the same steering wheel, the same cascading centre stack and touchscreen, and even the same padded fabric-lined passenger side surface on the dashboard.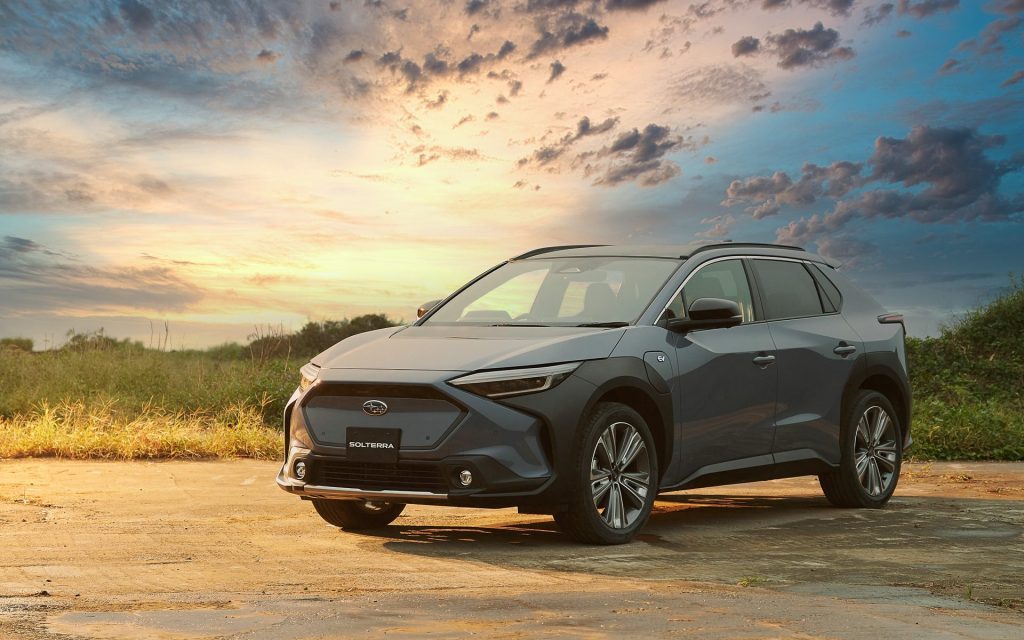 Under the sheet metal, the Solterra gets either front-wheel drive or all-wheel drive; the former motivated by a single 150kW motor and the latter two 80kW motors mounted at each axle. The continuity extends to battery tech, too, with the Solterra utilising the same 71.4kWh lithium-ion battery.
This means an estimated range of 530km in two-wheel drive variants and 460km in all-wheel drive variants. Subaru New Zealand, who have already confirmed the model for our market, has omitted sharing the front-wheel drive model's specs in its press release about the announcement, indicating that only the all-paw model will come here. 
Solterra deliveries are set to commence overseas in mid-2022, with New Zealand's delivery times and prices still to be determined.