Just last month, Lancia announced that it would be reprising its iconic Delta nameplate as an electric vehicle, as part of a bit of a brand renaissance following years of obscurity outside of its home nation. 
But, if you want an electric Lancia Delta and can't wait, one company has got your back. EV start-up GCK Exclusiv-e has revealed what it calls the Lancia Delta Evo-e; a retromoded version of the iconic rallying-bred hot hatch.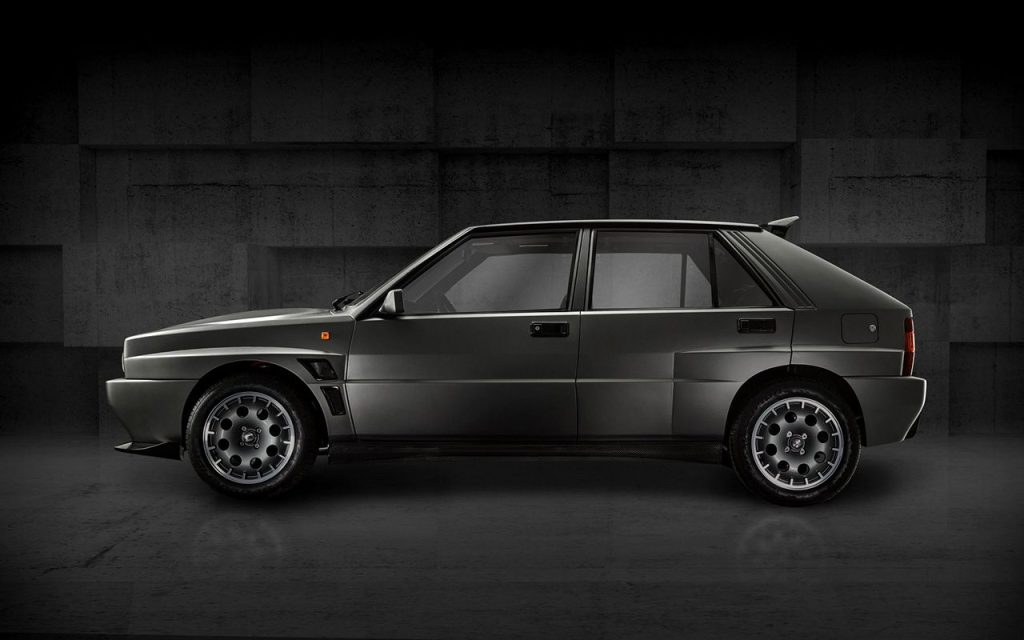 The firm behind the build is a very interesting one. It's led by Guerlain Chicherit; a former skiing champion, rally driver, and stunt driver. Chicherit also runs GCK Motorsport; a team that's developed several EV off-road racers and competed in World RallyCross competition.
The electrified Delta's body doesn't look much different from the original. Among the few exterior changes are a series of new bits made out of carbon fibre, including the front fenders, front splitter, rear spoiler, and rear diffuser.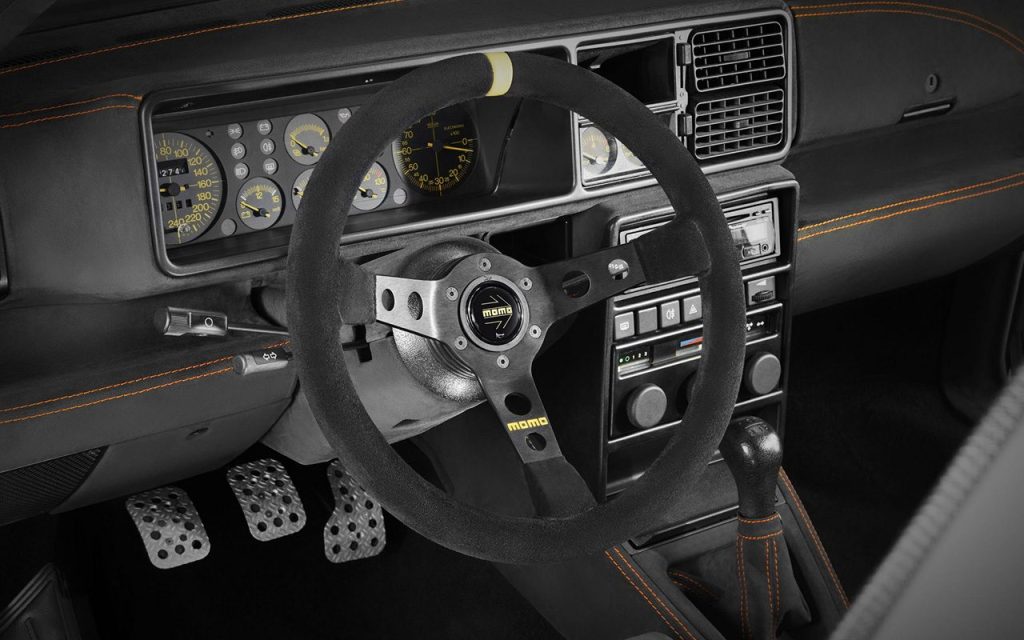 Things are similar inside, too. While at first glance it might look fairly original, GCK has added swathes of Alcantara, a new Momo steering wheel (no haptic feedback bollocks on that one), Recaro buckets, and an Alpine touchscreen paired to a Blam sound system. The touchscreen is retractable, allowing the cabin to keep its old-school charm. 
The big news though is inevitably what sits underneath. GCK has given the Evo-e a 147kW/350Nm electric motor and a 29kWh battery. The 0-100km/h sprint takes a claimed 6.6 seconds, with the aforementioned power sent to all four corners via all-wheel drive.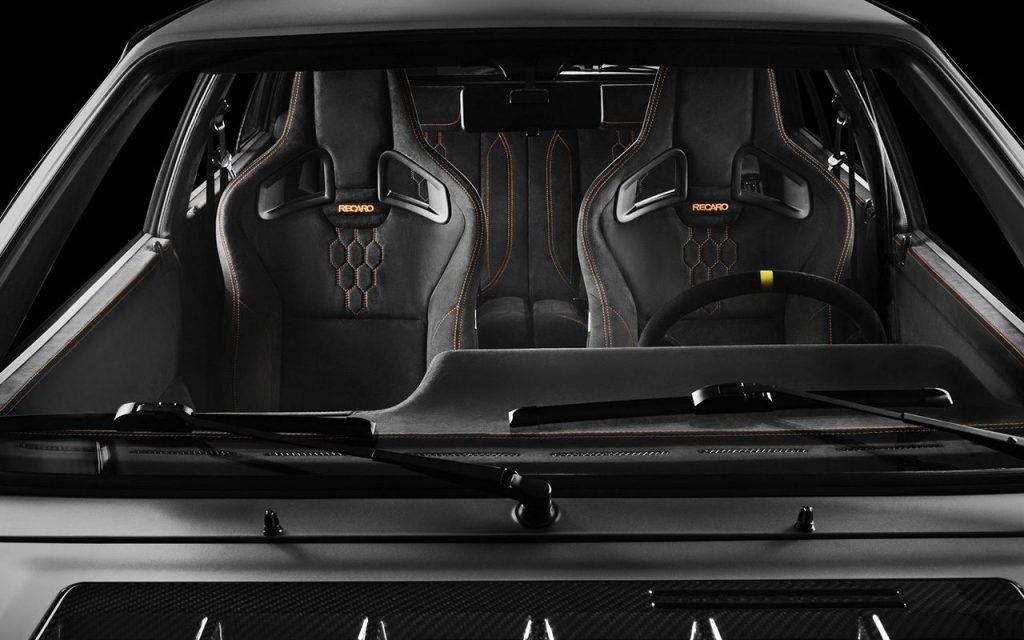 You'll note that those output figures are well short of the ludicrous numbers we often associate with electric performance cars. In this case, though, they're almost a match for the original Delta Integrale's capabilities.
Perhaps most curiously, the model also retains its original five-speed manual box. It's unclear exactly how, but presumably the powertrain includes simulated gear ratios. GCK says the car comes with a new final drive, too.
The 29kWh battery is also a little humble, with GCK saying it can do 200km per charge. The reason for its size becomes clear when you consider the model's outright weight. According to GCK, the Evo-e tips the scales at 1440kg; a mere 100kg heavier than the car it's based on. This means the two should have very similar handling characteristics.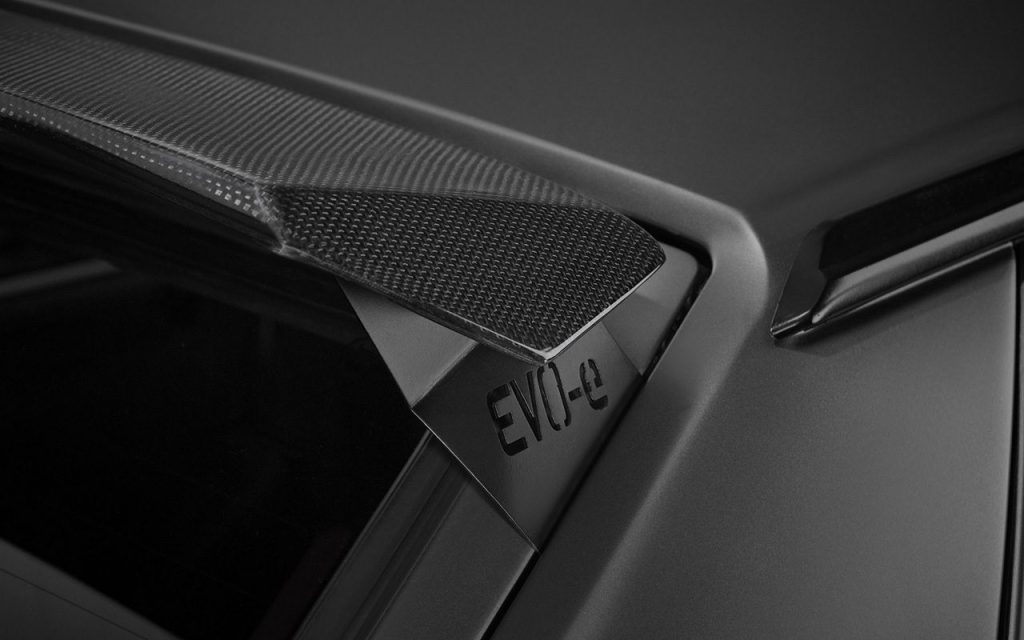 To swap a vehicle's internal combustion powertrain for an electric one and only take on an additional 100kg is very impressive indeed, and it doesn't stop there. They've widened the Delta's track, given it larger brakes, and there's even a special Martini-liveried model called the Rallye that throws in Sparco seats, and a more aggressive chassis set-up.
Just 47 of these Delta Integrale Evo-es are set to be produced, with a mere 11 Rallye editions scheduled. Pricing has yet to be confirmed, but if other electrified boutique retromods are anything to go by, expect it to be a lot.