Harley-Davidson mentioned at the launch of the Pan America ADV that it was the first of a family based on the new Revolution Max 1250 T engine. Now the company has delivered a newborn sib for the dual purpose bike. This one is a cruiser, a modern V-Rod if you like, and is dubbed the Sportster S. The company says that it is way more advanced technologically than any Sportster that came before it.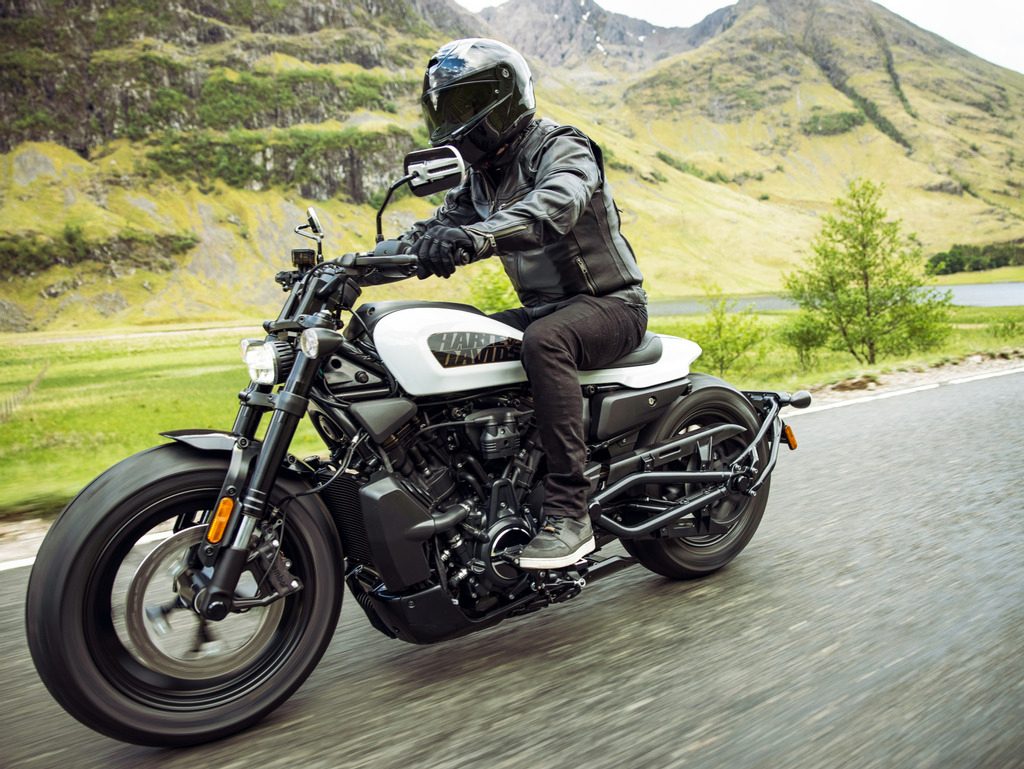 The Sportster has quite the lineage, the first model dating back to the 1950s. It set out to best key offerings from the UK and Japan, and was lightweight, compact and potent. Numerous variants later, it had grown in size and power, spawning XR and Forty-Eight models.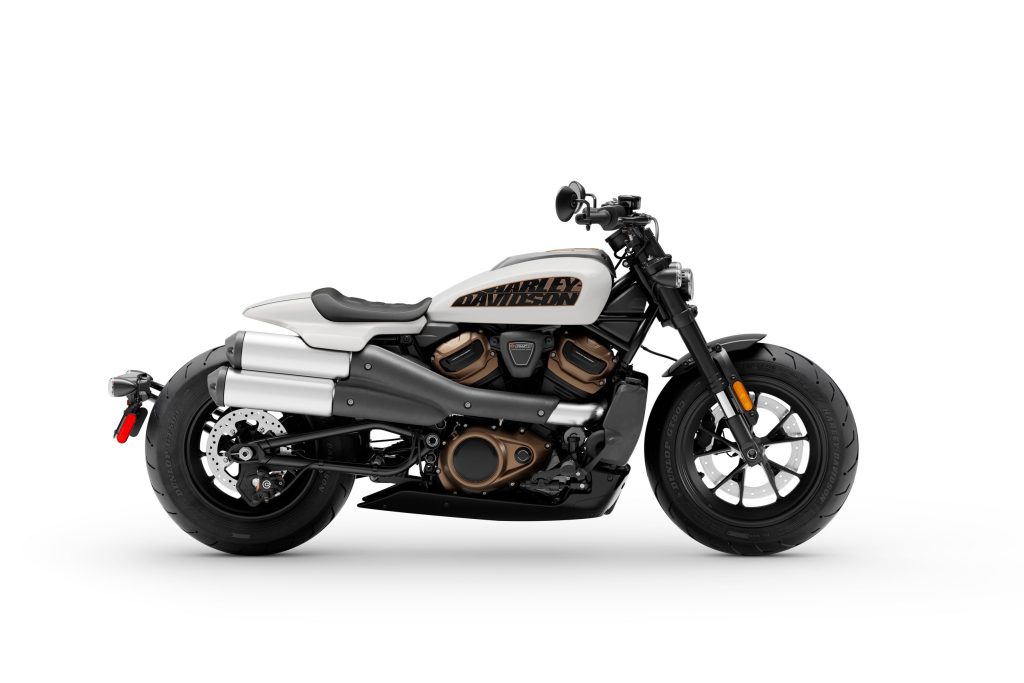 The various Sportsters sold well across Europe thanks to the big custom bike scene there, V-Rod in particular. However, with more stringent emissions regulations Sportster ended its run in 2020.
That's one reason for the new Sportster S, its Revolution Max 1250 T engine right up to speed.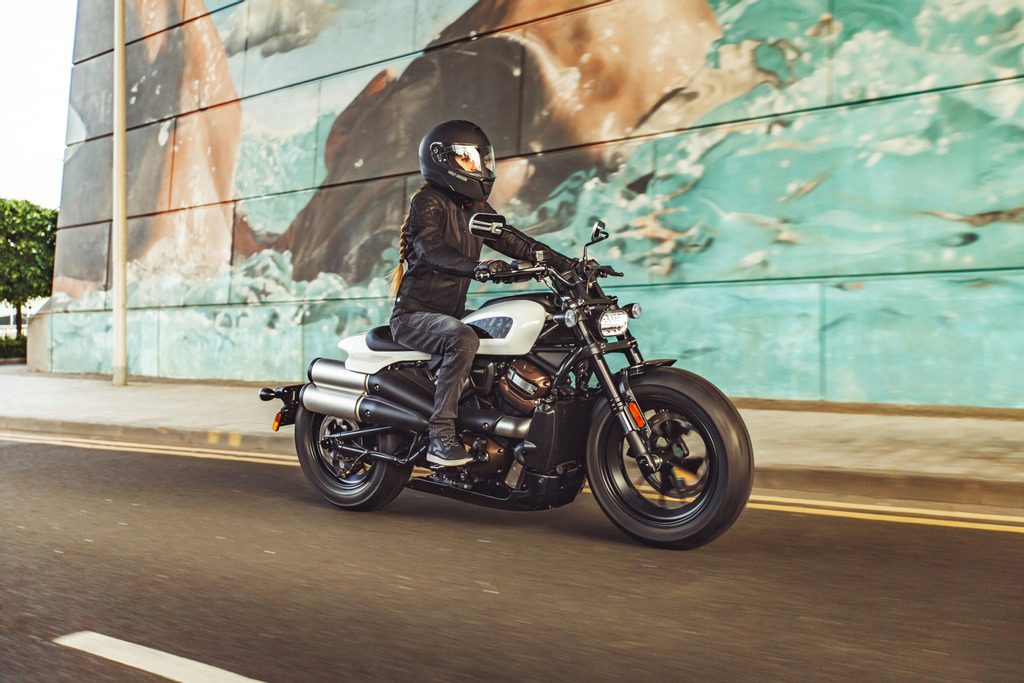 Harley reckons it puts the 'sport' back into Sportster. So it should with 120bhp on tap, and 128Nm of torque, but there's also high-spec suspension and brakes, and advanced rider assistance systems. While this bike is not specifically designed to compete with the likes of the Indian Scout or Ducati Diavel, the company says it set out instead to meet customer expectations. Harley says it wants to take the middleweight cruiser platform to a higher performance level.
At its core, literally and figuratively, is the new Revolution Max 1250 architecture. The bike is designed around the engine which forms a stressed member of the chassis. By doing so, the engineers have managed to cull 20kg of weight from the previous Sportster and at 228kg, it is almost 50kg lighter than the Softail Standard. It also features a low centre of gravity, which should enhance agility.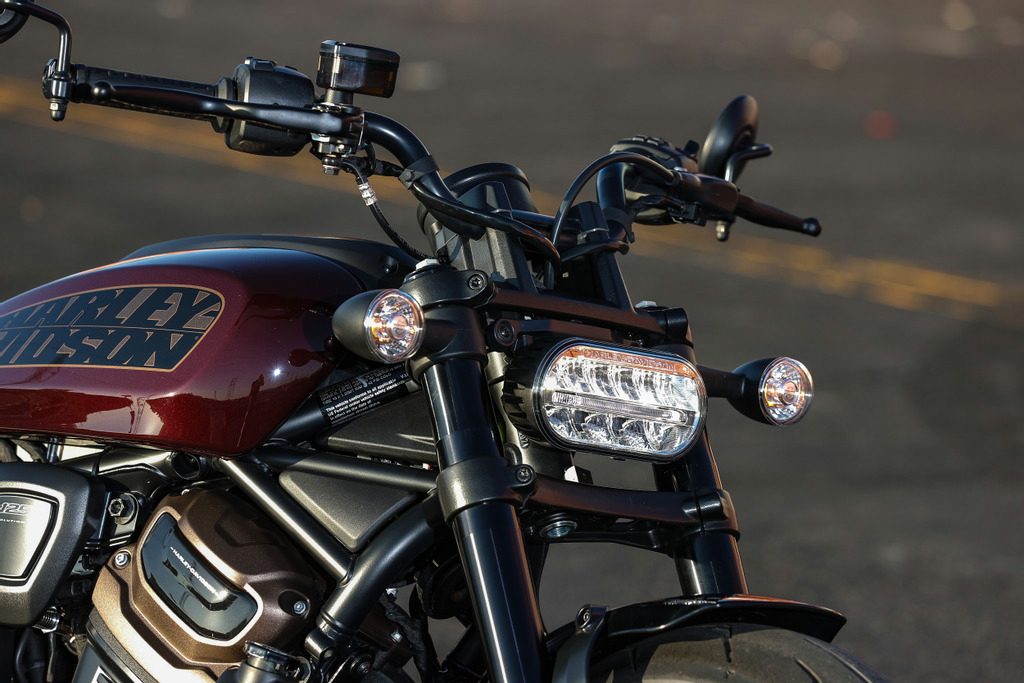 The engine dominates proceedings, while the meaty front tyre and minimalist mudguard remind of a classic bobber. Its tail section, high-mount exhaust and solo seat draw inspiration from the Harley-Davidson XR750 flat tracker. Inverted forks and broad tyres suggest a sport bike influence. Harley designers also wanted the Sportster S to look like a custom show bike.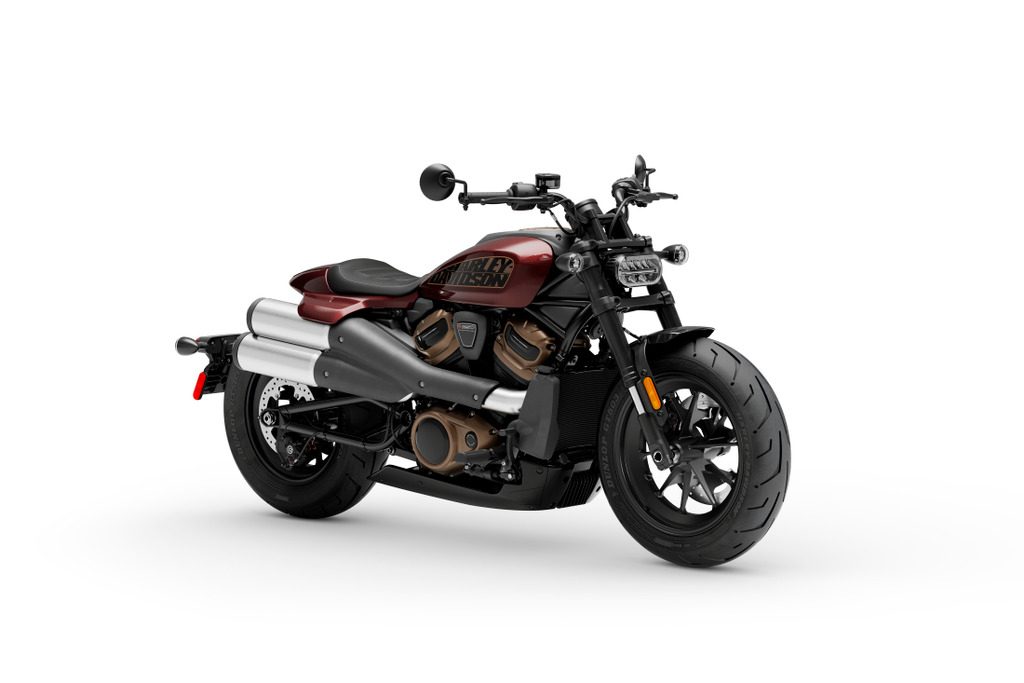 The Rev Max 1250T 60-degree V-twin features variable valve timing and is retuned to deliver strong torque and brisk acceleration through the midrange. A 2-into-1-into-2 exhaust is designed to produce a pleasing low-frequency note. Internal balancer shafts reduce vibration, with residual shaking left to make the engine feel 'alive'.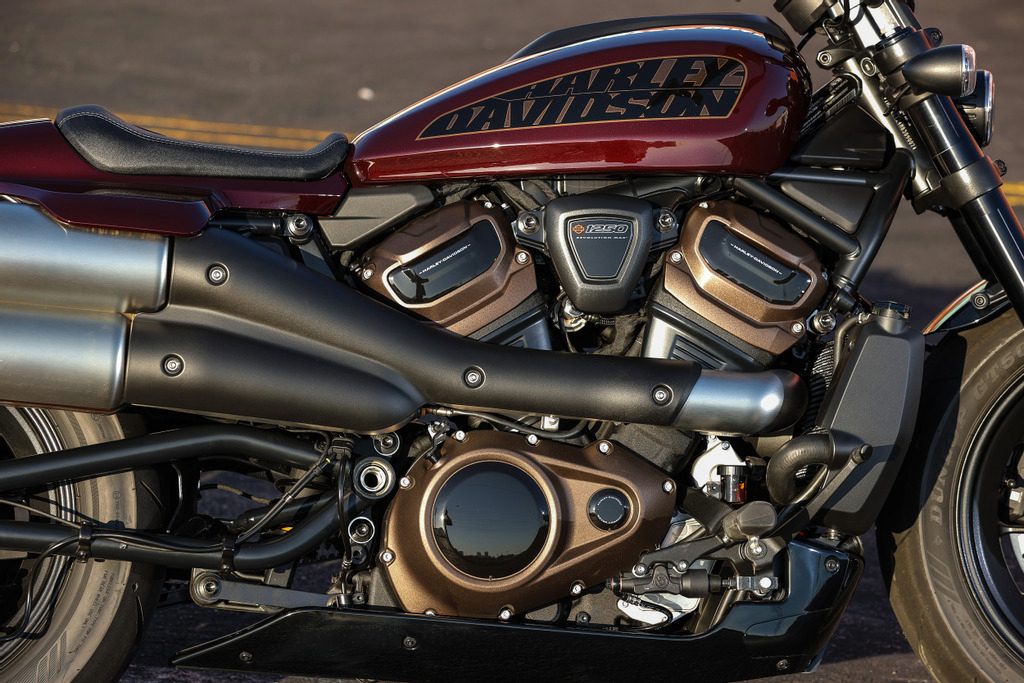 With a ride-by-wire throttle there are three set ride modes (Sport, Road and Rain) and two rider modifiable settings. Sport mode features high engine braking and the lowest TC intervention. Corner braking and cornering traction control are standard fit thanks to a six-axis IMU. There's also wheelie control and rear wheel lift mitigation, though we can't see the latter being needed much with a single disc up front and the typical cruiser weight split that's rear biased. Still, it's there if you do.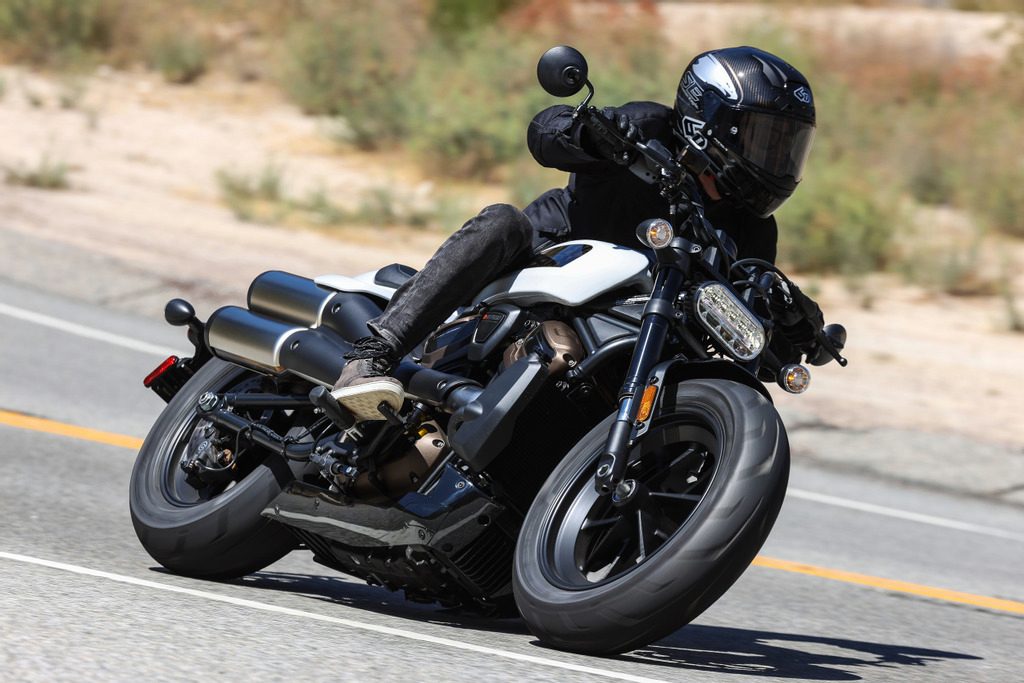 A circular 4.0-inch TFT screen relays navigation and calls generated by a smartphone. Lights are LEDs, the headlamp a distinctive oval shape.
The Sportster S features fully adjustable suspension, 43mm inverted Showa forks and monoshock. Rear suspension preload adjustment is by a knurled knob. Lightweight cast aluminum wheels are slowed by a 320mm disc acted upon by a radial-mount monobloc four-piston caliper. The rear brake is a two-piston unit, clamping onto a 260mm disc.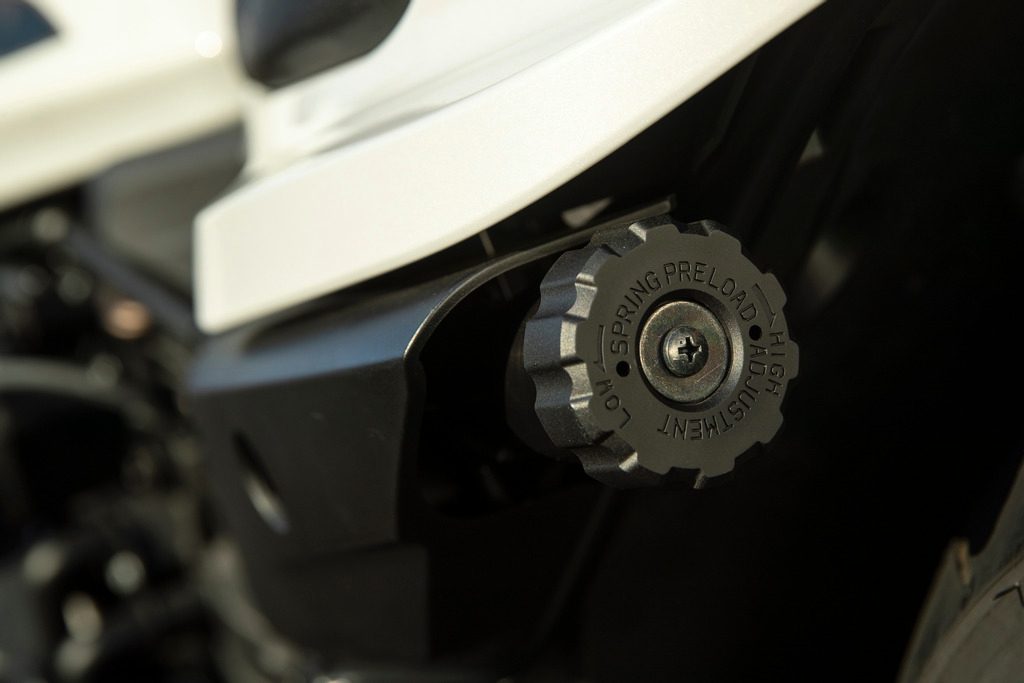 Forward foot controls and low bars put the rider in an aggressive riding position, though mid controls are available if desired. Seat height is 752mm while brake and clutch levers are adjustable for reach. Heated hand grips are a cost option but cruise control and a security system come as standard equipment. Other features include a slipper clutch, tyre pressure monitoring and 12L fuel tank.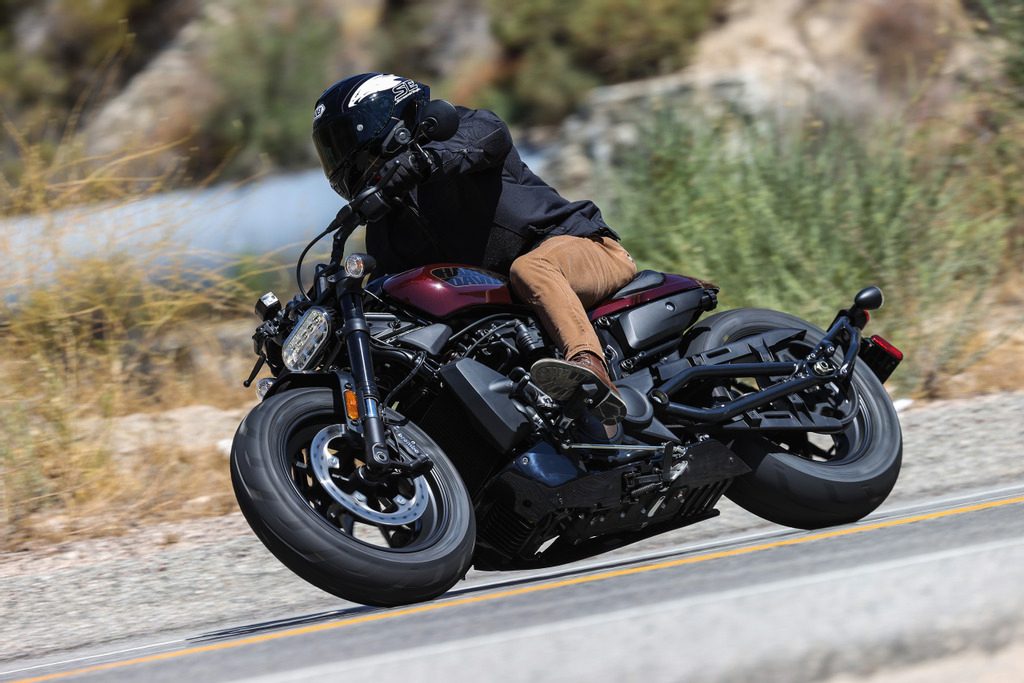 Sportster S kicks off here from $28,750 and is available in three hues, white, black and red. Accessories include engine guards, quick-release windshield, pillion seat and back rest and a tailbag, amongst others.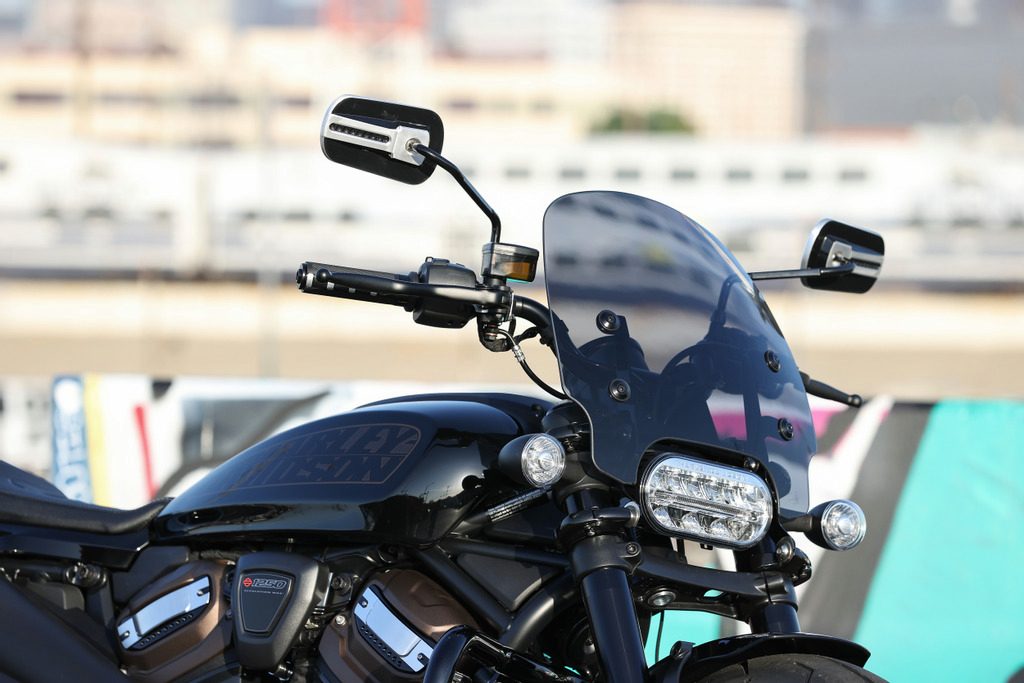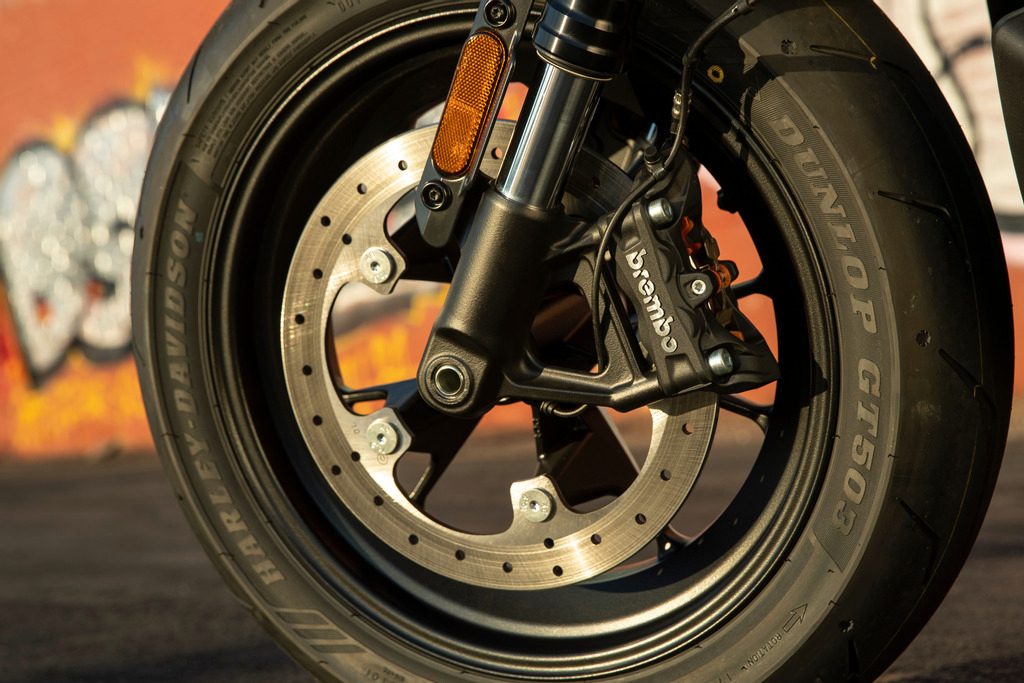 One final thing; given it's a relatively easy task to build a completely different bike around the 1250 mill, there's a good chance that Harley will resurrect the Bronx project, and manufacture its first streetfighter. Here's hoping.