Rolls-Royce CEO, Torsten Müller-Ötvös, has announced that the company's first fully electric car will go on sale before 2024, and be known as 'Spectre'. The firm has also said that all future products will be fully electric by 2030.
Rolls-Royce is about to begin on-road testing of its first battery EV, based loosely on the Wraith. It has taken over 100 years to get to this point, the firm founded in May 1904. The marque, since that time, has always sought to offer the very best in internal combustion motoring. Now, 117 years later, testing soon begins of "a new product that will elevate the global all-electric car revolution and create the first – and finest – super-luxury product of its type." Bentley might view that as fighting talk. First deliveries will begin late in 2023.
Things electric are not alien to the firm. The first venture of Sir Henry Royce involved manufacture of dynamos and electric crane motors. Charles Rolls saw an electrified future for automobiles back in 1900, declaring them to be noiseless and clean. However, he felt a lack of charging infrastructure to be a major hurdle.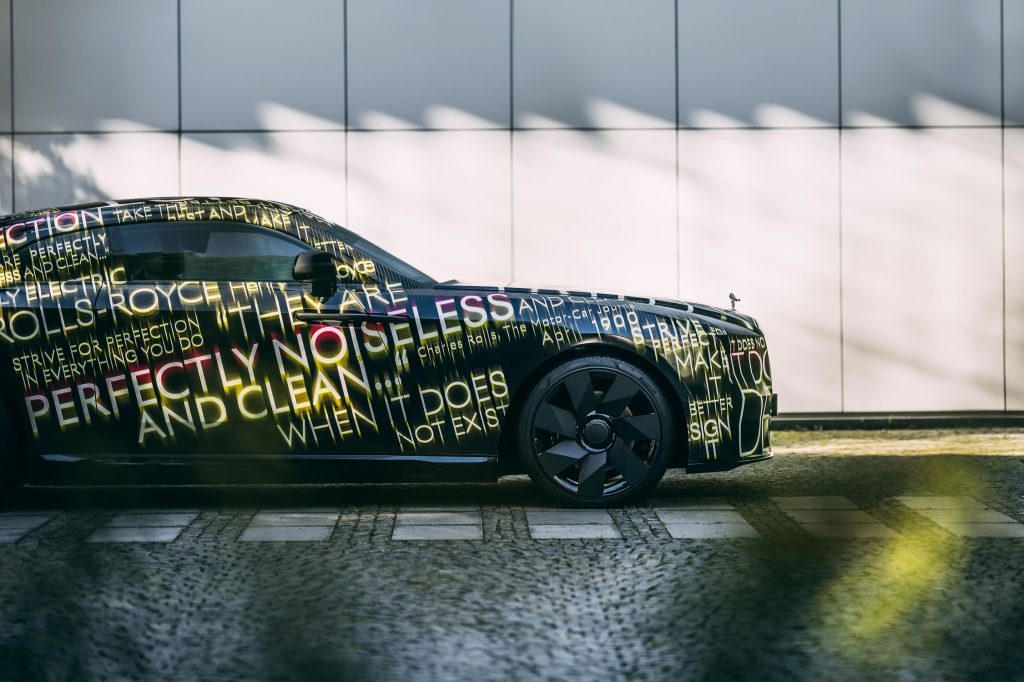 The company has been re-evaluating the area for the past decade and until recently felt that the technology for a luxury electric offering was inadequate. However, not any longer, Müller-Ötvös stating "Electric drive…is silent, refined and creates torque almost instantly, going on to generate tremendous power. This is what we at Rolls-Royce call 'waftability'.
"This fundamental change in our powertrain technology requires that we challenge every single aspect of the product… and "To do this, we have conceived the most demanding testing programme in Rolls-Royce's history. We will travel to all four corners of the world to push this new motor car to the limit."
"In 2017, we debuted…the marque's proprietary aluminium architecture: a scalable and flexible spaceframe…", he continued. This aluminium skeleton will also be used to underpin the forthcoming electric car. As to what powers it, a twin-motor system used in the iX M60 might well find its way into Spectre, given the pair produce similar power to the V12 engine.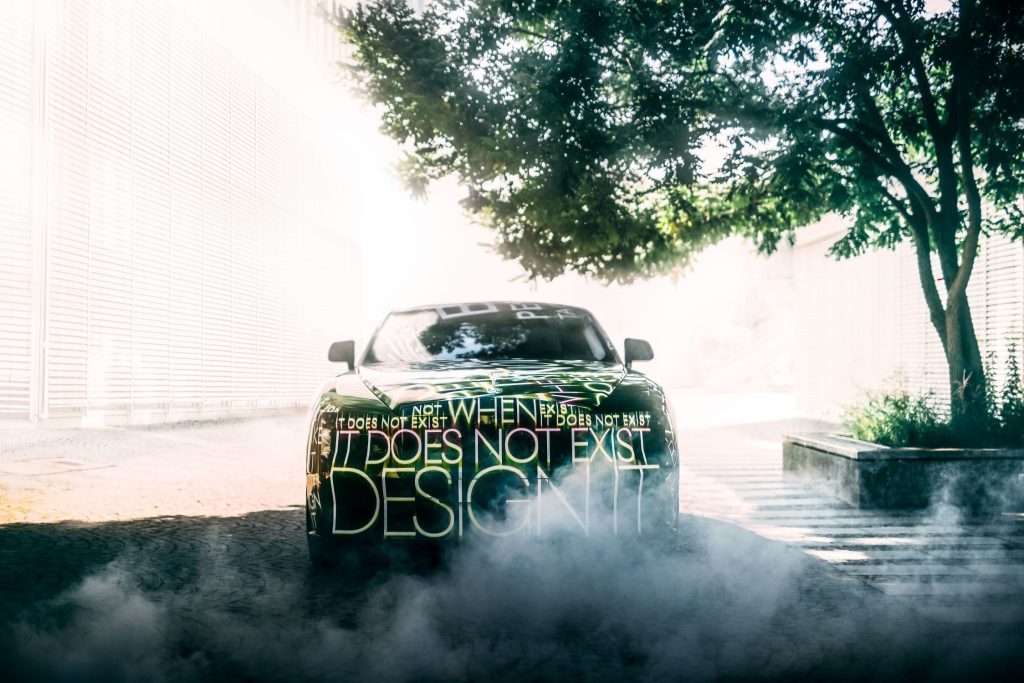 "This is the beginning of a new legacy for our brand. In that spirit, we have decided on a completely new name for this car, Spectre.
"This name perfectly matches the….motor car that makes its presence felt before disappearing into a world inaccessible to all but the very few."
"Spectre is the living fulfilment of Charles Rolls' Prophecy. I am proud that we will continue to propel the world's most progressive and influential women and men into a brilliant, electrified future."
As to the graphics, these are Charles Rolls quotes taken from over a century ago that still ring true for today's latest Rolls-Royce models. And as to specifics on the motors, battery pack, expected range etc, these will be covered in future announcements.