Volkswagen has added another string to its electric vehicle bow, revealing its new slick new ID.5 crossover overnight.
The ID.5 is familiar for a raft of reasons. For starters, it's effectively the coupe version of the already launched ID.4. It's also more or less Veedub's version of the Skoda Enyaq and Audi Q4 e-tron, with each model sharing the same platform and bringing a somewhat similar silhouette.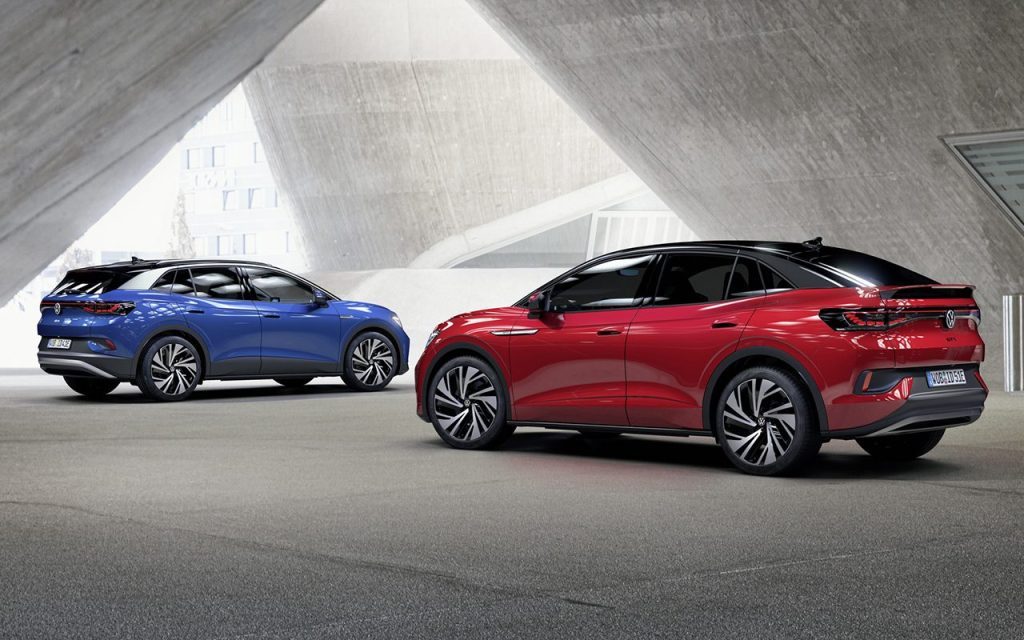 It's not a complete cut-and-shut copy-paste job, though. Volkswagen has given the ID.5 a little bit of extra sporting garnish in order to underline that it's more youthful than its ID.4 cousin (these SUV coupes often attract a younger customer).
Two trims have been revealed at launch. The base model gets its own distinctive bumper designs that give it a separate look to the ID.4. The flagship ID.5 GTX variant, meanwhile, gets the sportier body-kit from the ID.4 GTX, but in this case with an added rear wing.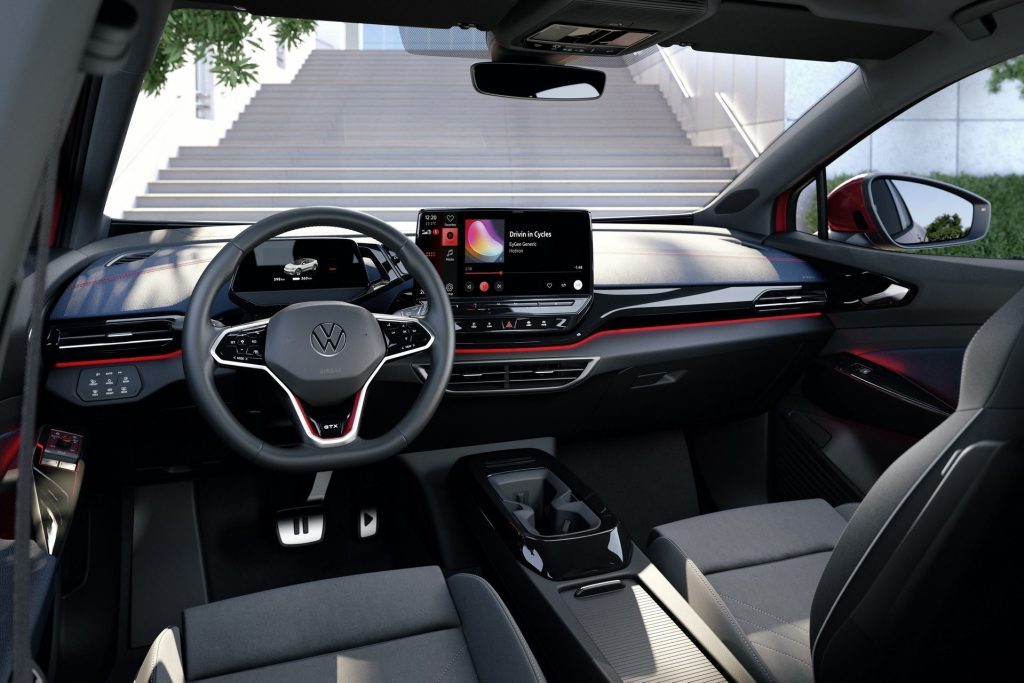 Inside, the ID.5 is a lot like its ID.4 running mate. The duo get the same dashboard layout and the same suite of active safety tech. The ID.5 does get more ambient lighting, as well as what Volkswagen calls the ID.Light; an LED strip along the dashboard that uses certain colour changes to communicate things like warnings to the driver without them having to take their eyes off the road.
The GTX is more than a few new body panels. It gets a dual-motor, all-wheel drive layout, with 80kW/162Nm produced at the front axle and 150kW/310Nm produced in the rear. Volkswagen claims a maximum output of 220kW, available in 30-second bursts and capable of hurling the GTX to 100km/h in 6.3 seconds.
The other ID.5 variants, named the ID.5 Pro and ID.5 Pro Performance respectively, get a single motor and rear-wheel drive. The former develops 128kW/310Nm and the latter 150kW/310Nm, with 0-100km/h ratings of 10.4 seconds and 8.4 seconds.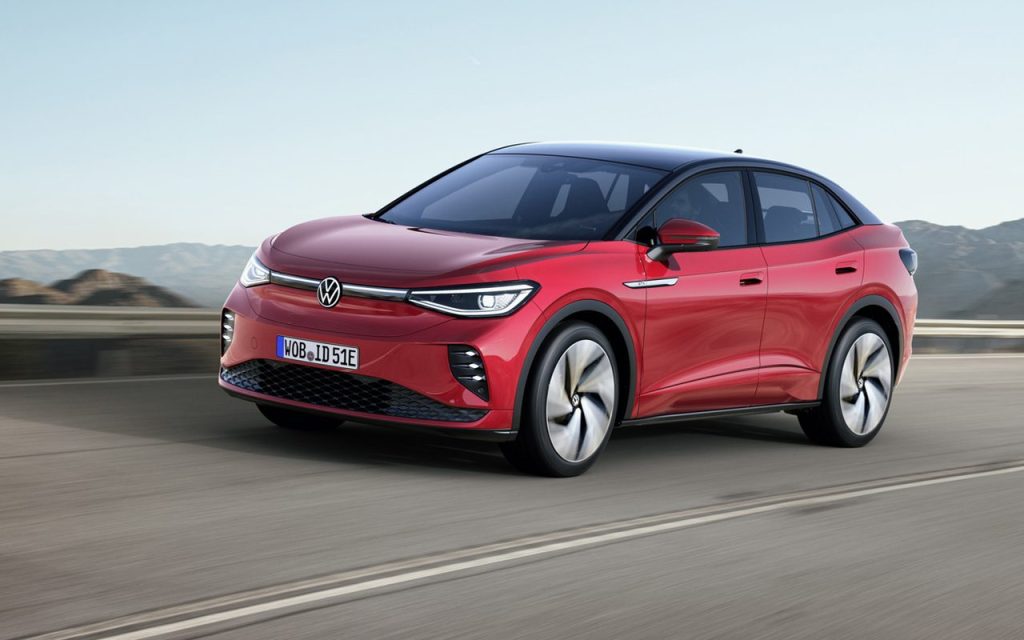 All models including the GTX get the same 77kWh battery, resulting of a best WLTP maximum range estimate of 520km in both the Pro and Pro Performance. The GTX's added capabilities mean its range drops to a still respectable 480km.
Volkswagen claims the ID.5 can be charged at up to 135kW when hooked to a fast charger, meaning it can recuperate over 300km worth of range in approximately 30 minutes. Volkswagen adds that bi-directional charging (similar to that of the Hyundai Ioniq 5) is in the model's future.
NZ Autocar has contacted Volkswagen's local arm about whether the ID.5 is destined to land here, and will update once we hear back from them. In Europe, the ID.5 will launch in Q1 of 2022, while the model has already been confirmed as a no-show for North America.