It's always a momentous moment when a legacy manufacturer releases its first fully electric vehicle, in this case Skoda with its Kodiaq-sized Enyaq. Built on the VW Group's purpose-designed MEB skateboard electric platform, it's somewhat ironic that Enyaq launches here locally before any of parent company Volkswagen's electric product like ID.4 arrives.
Anyway, the unusual name doesn't reference pop's powerhouse diva, at least not directly. The Irish name Enya evidently means 'essence' or 'kernel', referencing the beginnings of Skoda's electric journey. Helping its cause: this is arguably Skoda's best looking vehicle to date. It has commanding presence with its bluff front and interesting grille – more on that later – its nipped front and rear ends, raked screen and gently sloping roof line.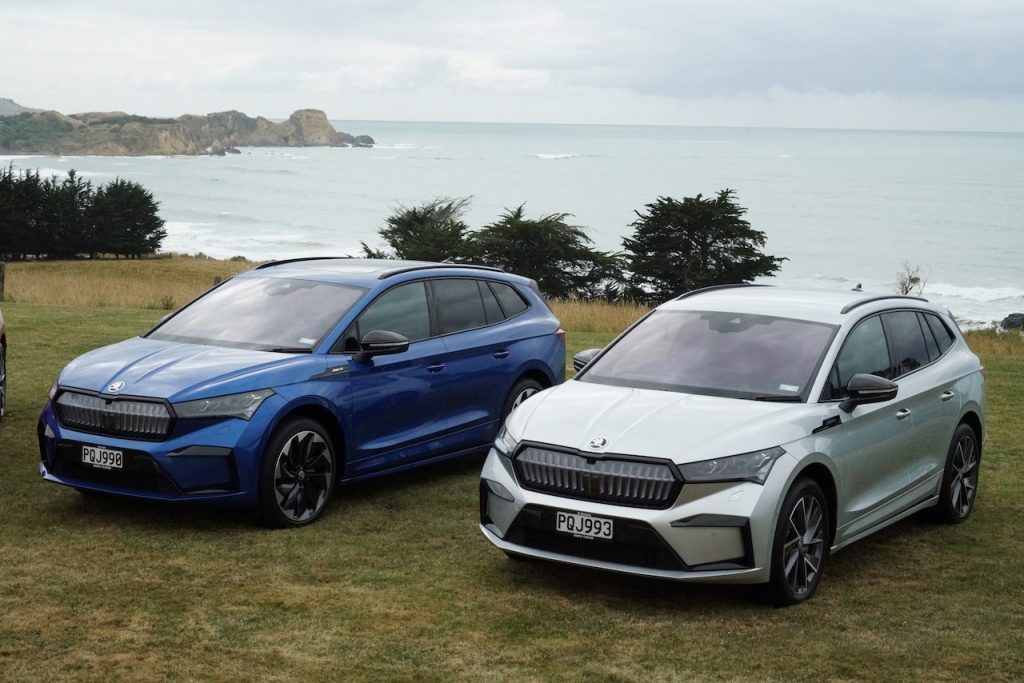 There's really not a bad angle to this, the SUV – there's a coupe version that looks just as interesting – and ditto the interior which features upmarket materials, a huge screen and just seems fresh. While no coupes are here yet, they will be available to order online at the same time as the SUV.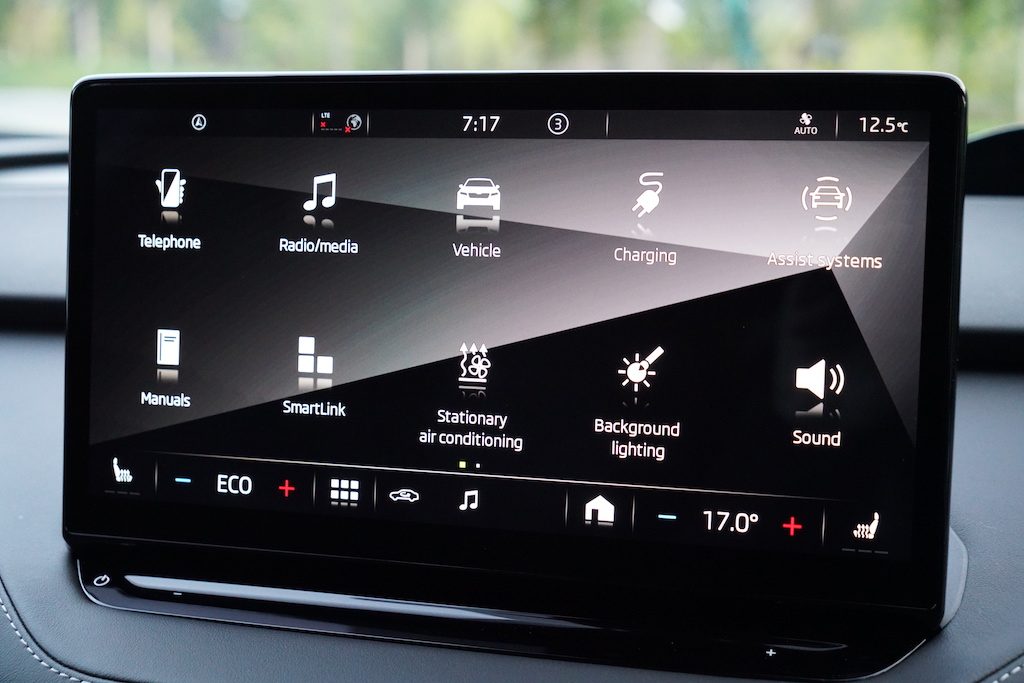 Initially Skoda is offering three models, based on Sportline 80 specification – the 80 referring to battery size (77kWh of usable charge). Each features the same single-motor rear-drive powertrain comprising the 82kWh battery pack and 150kW/310Nm motor mounted on the rear axle. Charge time supposedly takes around 7.5 hours on a home charger, and a bit over an hour on a 50kW fast charger.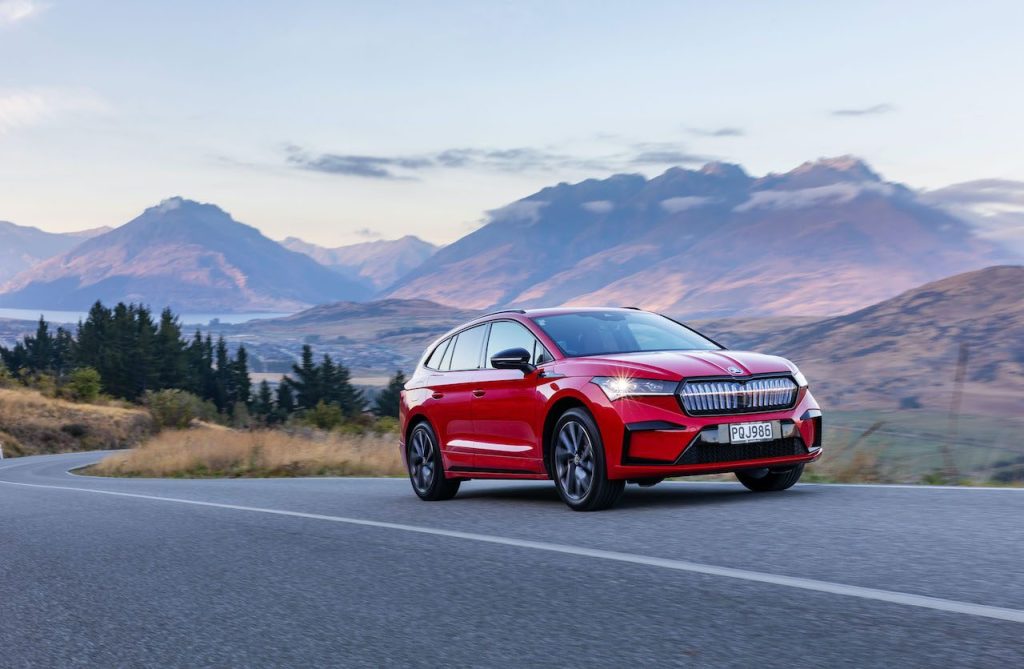 The Enyaq Sportline 80 SUV kicks off at $92,990 and comes with nine airbags, adaptive cruise with traffic jam assist, full keyless entry and start system (with the stop/start push button where a key slot might previously have been), front and rear parking sensors, three-zone air and a 13-inch infotainment system.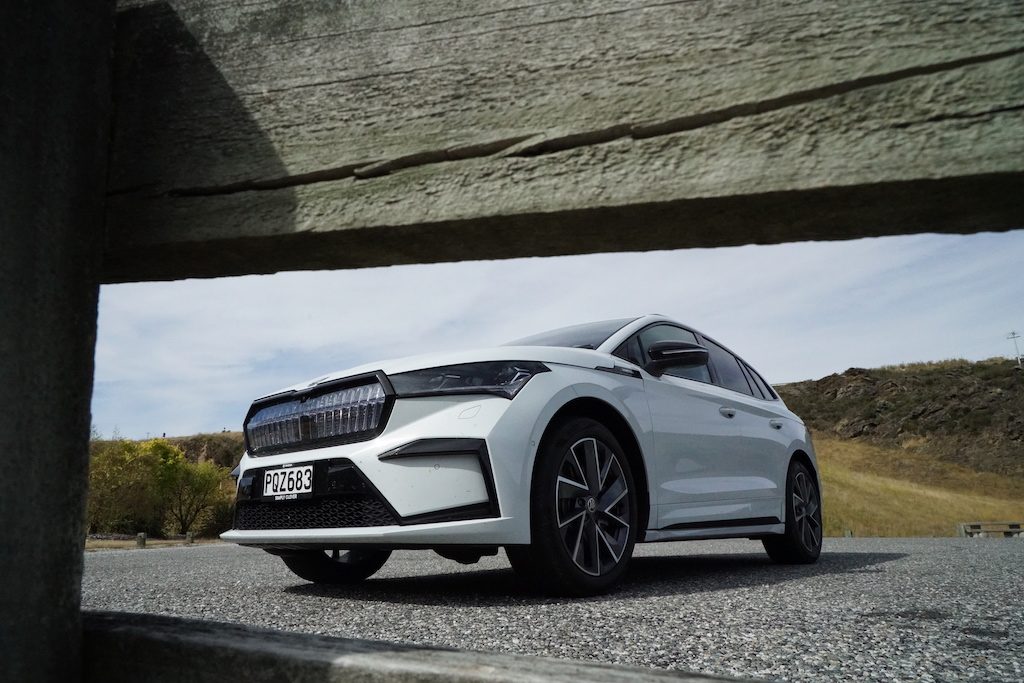 Next up is the Max variant of the former that adds rear side airbags, adaptive dampers, head-up display, 360 degree surround camera, and a Canton 12-speaker sound system, including a subwoofer. That adds $5k to the bottom line, and this was the version we drove at launch. Headlining Enyaq is the same specification as the Max SUV but in the coupe body shape for $102,990. It adds a full glass panoramic sunroof and a crystal face grille that lights up when the matrix LED headlights are activated.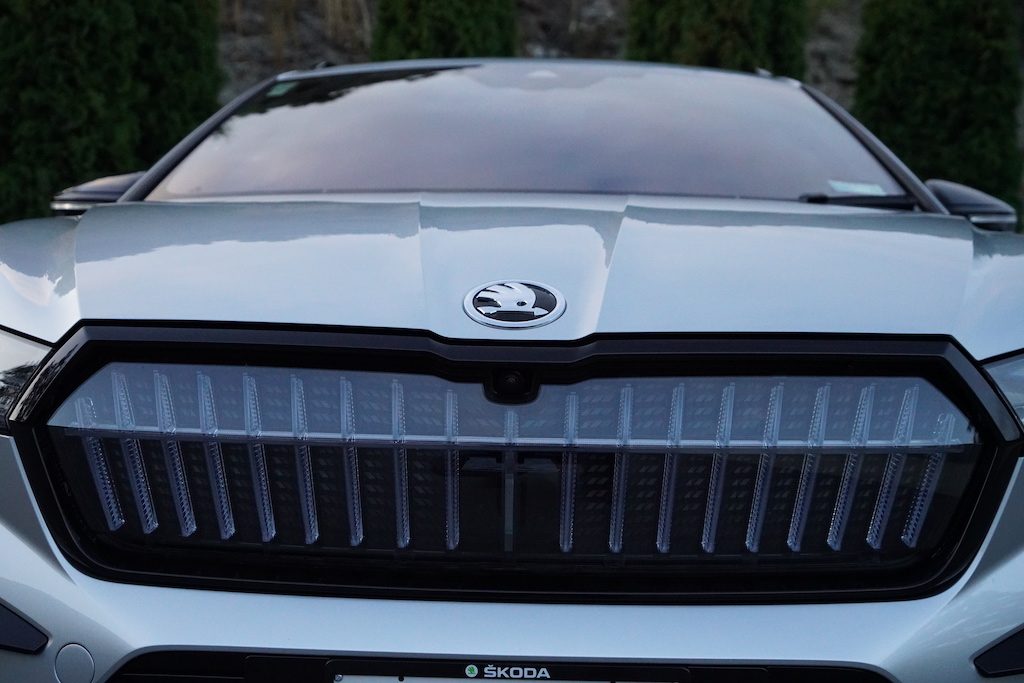 So it looks like a million bucks but how does it drive? This isn't going to break any performance records weighing in at 2100kg with a single 150kW motor (0-100 in 8.6sec vs Skoda Kodiaq 1.5's 9.8sec) but nor is it tardy; it just lacks the rush you often get with potent double-motor EVs or lightweight single-motor examples. And Sport mode doesn't add anything in the way of performance. However, it does does beef up the adaptive suspension which only ever offers rather sublime ride quality.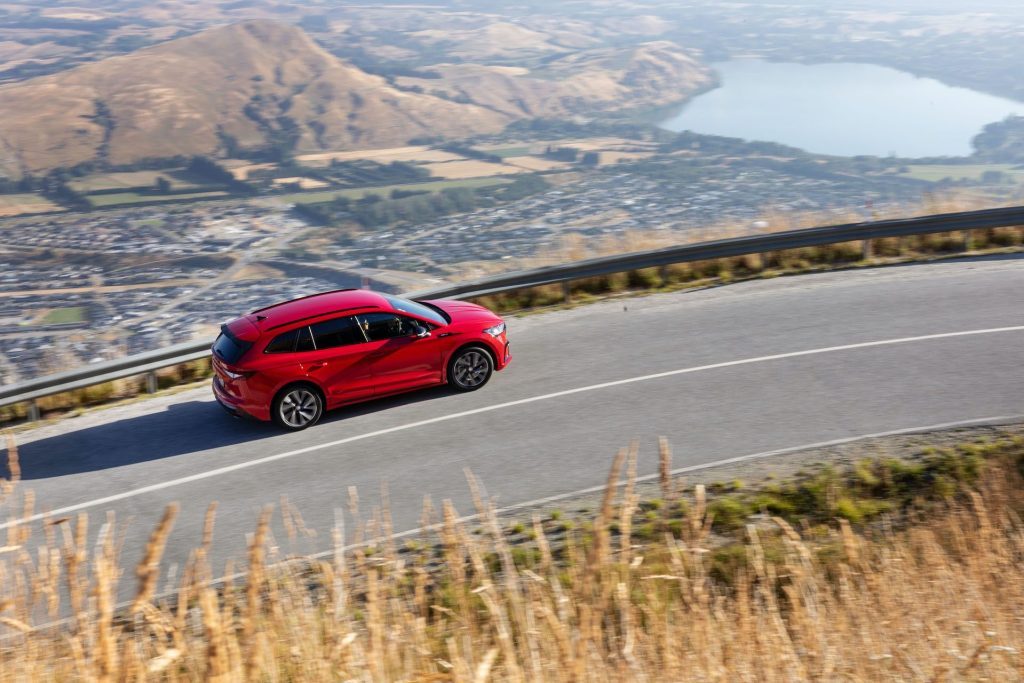 There's more body control in this Setting as a result. Not that there's much wrong with default Normal either, and you can go Comfort if you want which we imagine would be best at town speeds. Only we didn't do any of that (urban trawling) on the launch drive which took us from Karitane to the northeast of Dunedin, over the Pig Route (SH85) to Ophir via Ranfurly and finally through Cromwell before our destination at Gibbston Valley Winery, some 200-odd kilometres or roughly half a battery's range worth. Our vehicle was on 84 per cent at the start, ending up on 30 per cent, and averaging as near as dammit to 20kWh per 100km. That's a bit shy of the claimed average (16.7) but then that WLTP assessment involves a mix of town and country running.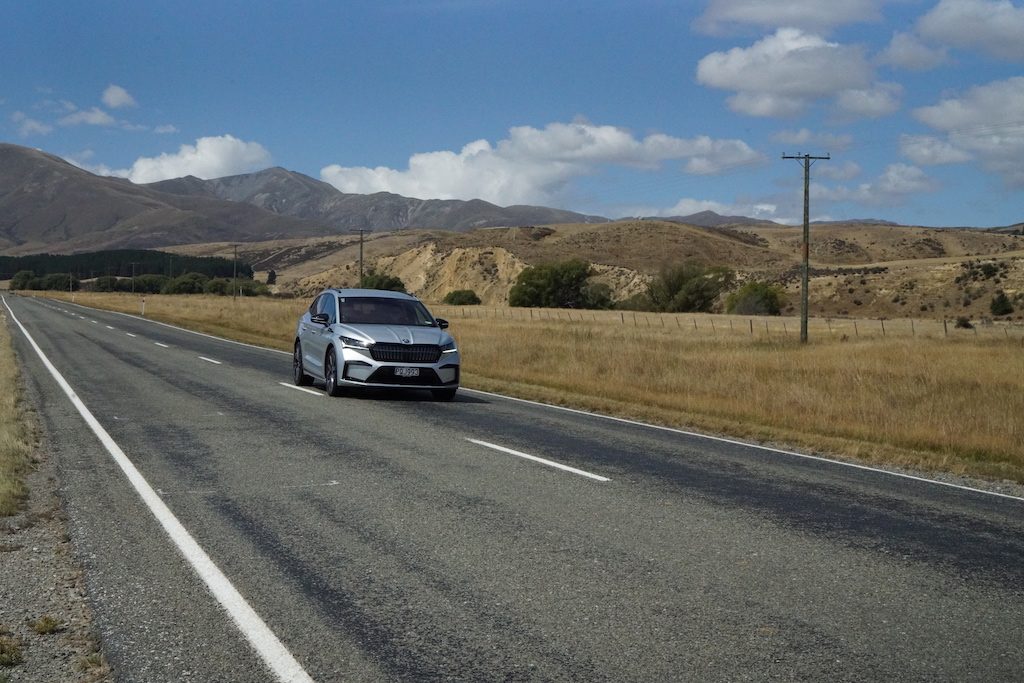 What a lovely distance drive this is too, not the route but the vehicle. Although the route is rather pleasant too, especially for Aucklanders used to congested roads. The Enyaq is nicely placed for these moderate to extended jaunts, with range of nearly 550km. It's ridiculously hushed, with acoustic glass in the screen and side windows, almost no noise from the motor which is behind and below you anyway, rather than up front, and you're ensconced in seats that are powered, multiway adjustable, including lumbar pumps for both front seat passengers, and finished in a nice mix of suede and leather. The wheel, surprisingly, doesn't feature power adjustment but then it isn't missed. Adjust it once and you're done.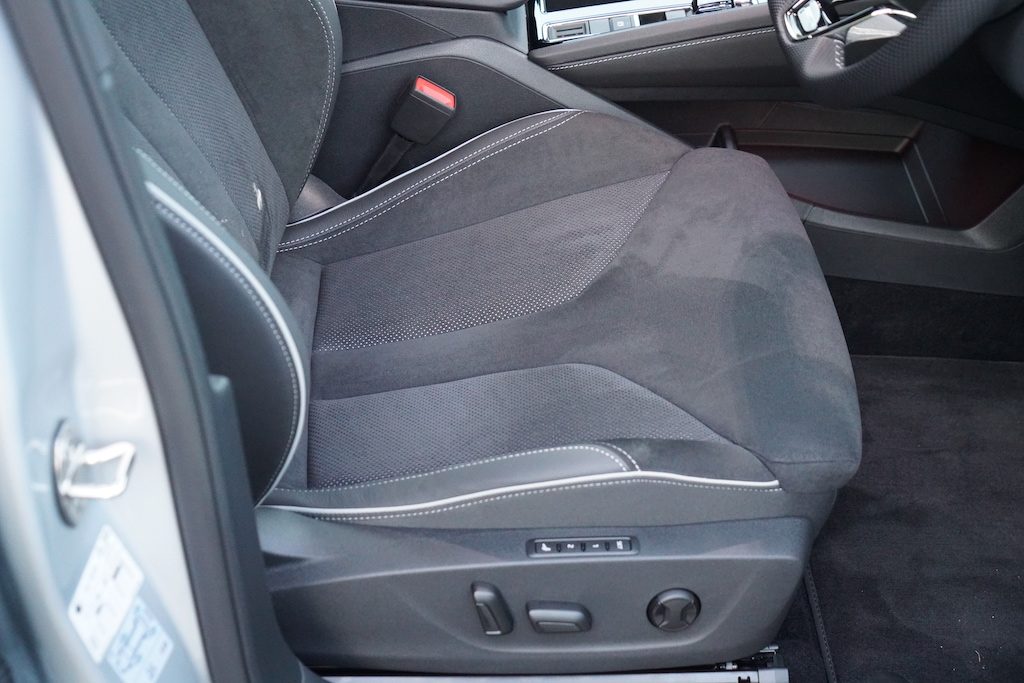 When underway, it's rather easy to drive, logical, in the way that most Skodas are. Nav instructions are via Google Maps and Android Auto – there's no nav per se yet, although this is said to be coming – and they're laid out seemingly on the bonnet in front of you thanks to the head-up display. The other relevant info is in a refreshingly small motorcycle-like screen viewed through the wheel. To the left is an enormous 13-inch infotainment set-up which is logical in layout, although some things do take a bit of sorting. Wanting to be rid of the pesky lane keeping functionality? That's about four swipes and submenus away but soon easily learnt and it's something you do once maybe on each trip out of town. Having done so and you're met with a wheel that relays some information back, though it's best at this on the Sport setting as there's not quite enough heft on Normal and it feels a bit odd moving away from centre.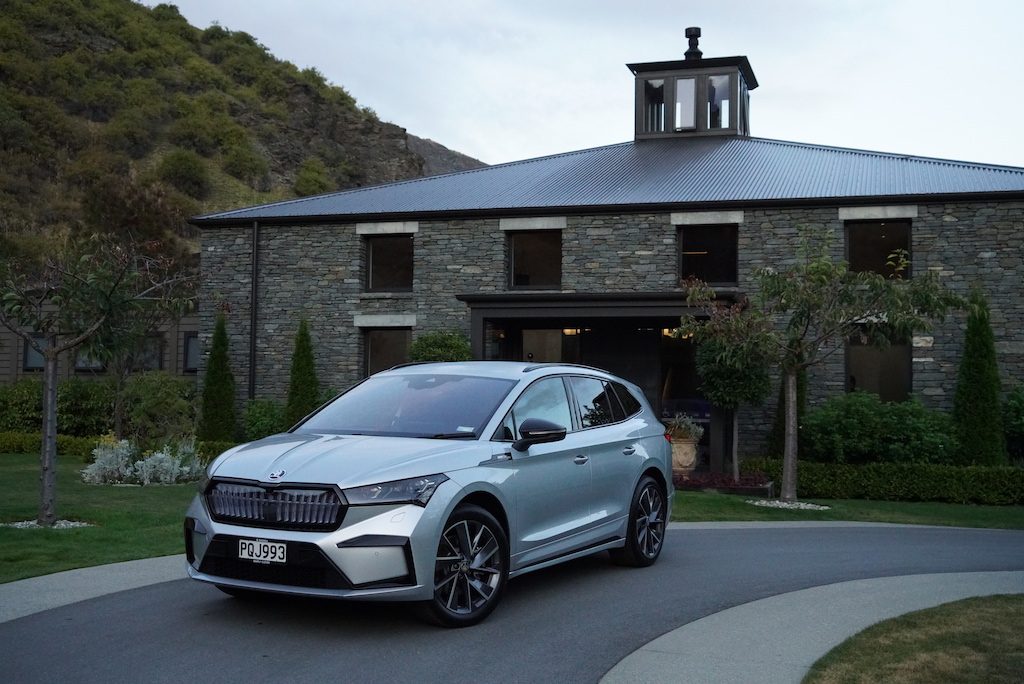 So yeah, Sports is preferable overall which you can either select as a mode or via set up in the Individual setting. Being rear drive and with no real lump under the bonnet makes it tasty in the swervery, changing direction nicely. You don't really need to rely on brakes much into the corners either for there's regen on the paddles, with three settings, coast, mild or moderate. If you want even more energetic regen you can opt for the B setting at the gear lever; either way there's a regen setting that works to slow you down. Alternatively, you can just ease into the brake pedal instead and let the regen do its thing automatically. Seat comfort is really good over the long haul, and there are heater elements for four passengers, and a toasty wheel for winters, perfect for the deep south. There's also the facility to defrost the windscreen before driving which involves being App friendly.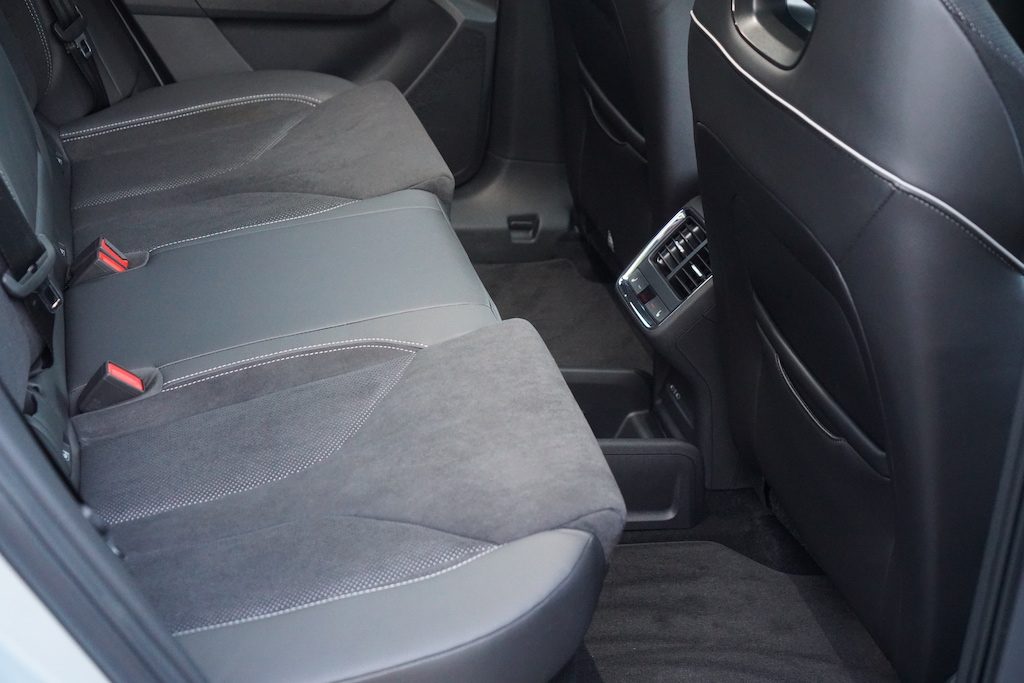 Out the back we weren't sure there was that much room initially until we realised that the driver's seat automatically retracts to facilitate entry and exit. Set in its regular drive position and there's generous leg room, along with plenty of head and shoulder space. Evidently the coupe variant has just as much head clearance because it features a full dark tinted panoramic sunroof without a blind, adding 4mm of headroom. It doesn't have quite the luggage capacity of the SUV either (570 vs 585L) before releasing the spring-loaded latches holding the rear seat backs in place (1710L). Both variants have gesture controlled powered tailgates too. Just kick an imaginary ball beneath the bumper and up she rises.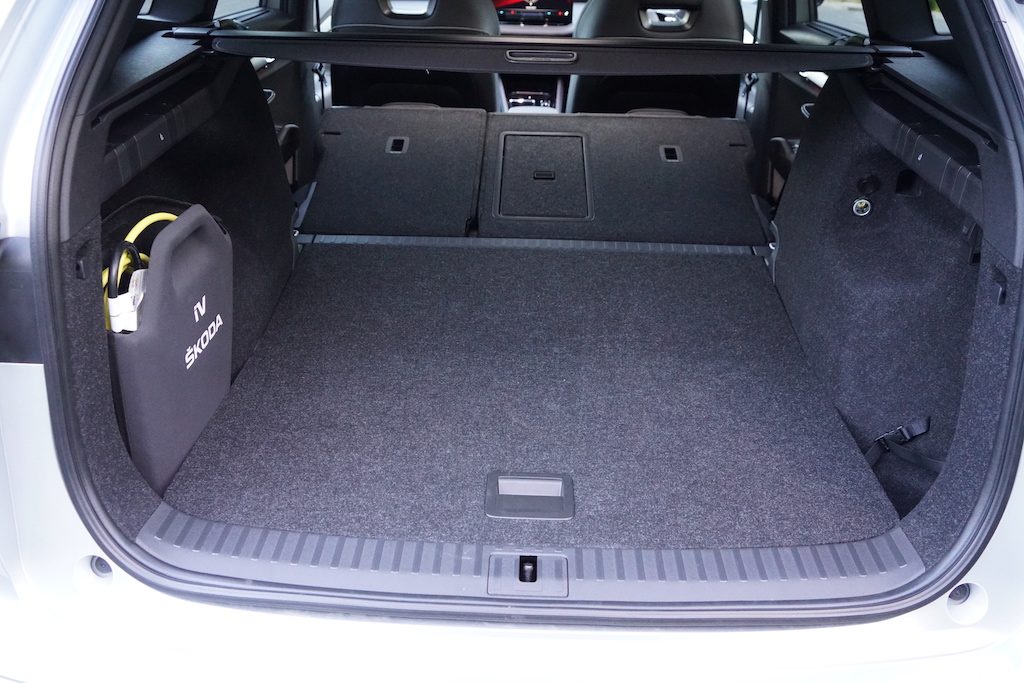 So a solid start for Skoda's electric journey, even if pricing does stretch into six-figure territory, a first for the brand. If you're after stronger performance, dual motor versions are promised, likely for next year, along with a range-topping RS variant.