Californian-based Porsche restomod company Singer has decided to cut the roof off its 930 Turbo Study, creating what is the first 911 Cabriolet reimagined by the company.
Based on the type 964 chassis, the Turbo Study Cabriolet features the same 3.8-litre flat-six pushing out 380kW as the performance focused hard top variant but can also be optioned with the less powerful 335kW unit.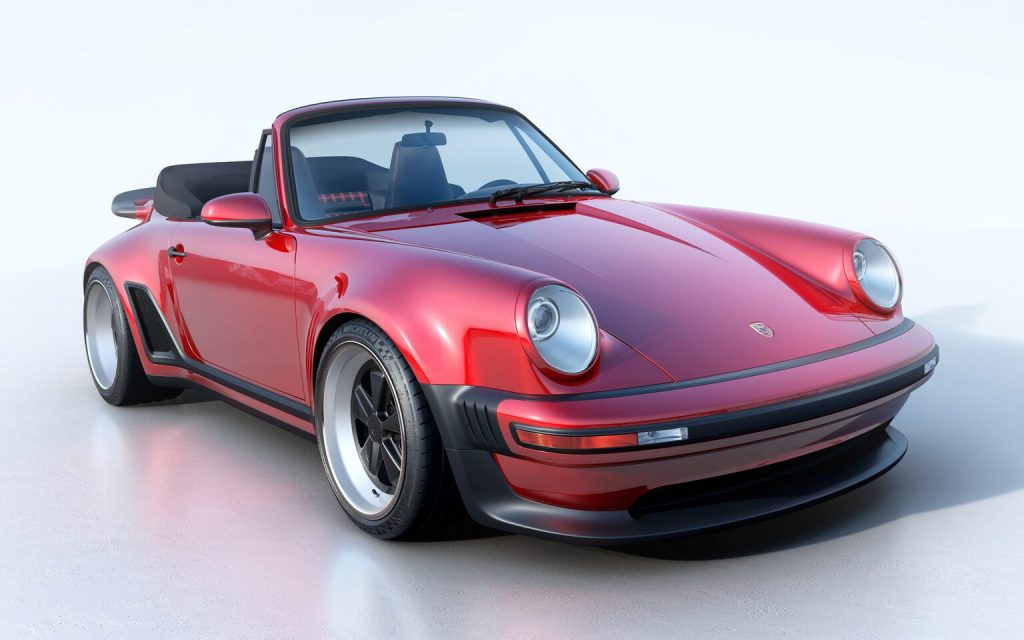 There's no auto box to be found here either as the motor still comes mated to a six-speed manual transmission sending power to the rear wheels. However, Turbo Study owners can option the car with an all-wheel drive system.
The entire body is sculpted from carbon fibre and captures the essence of the 930 Turbo with its wide arches and upswept rear whale tail spoiler.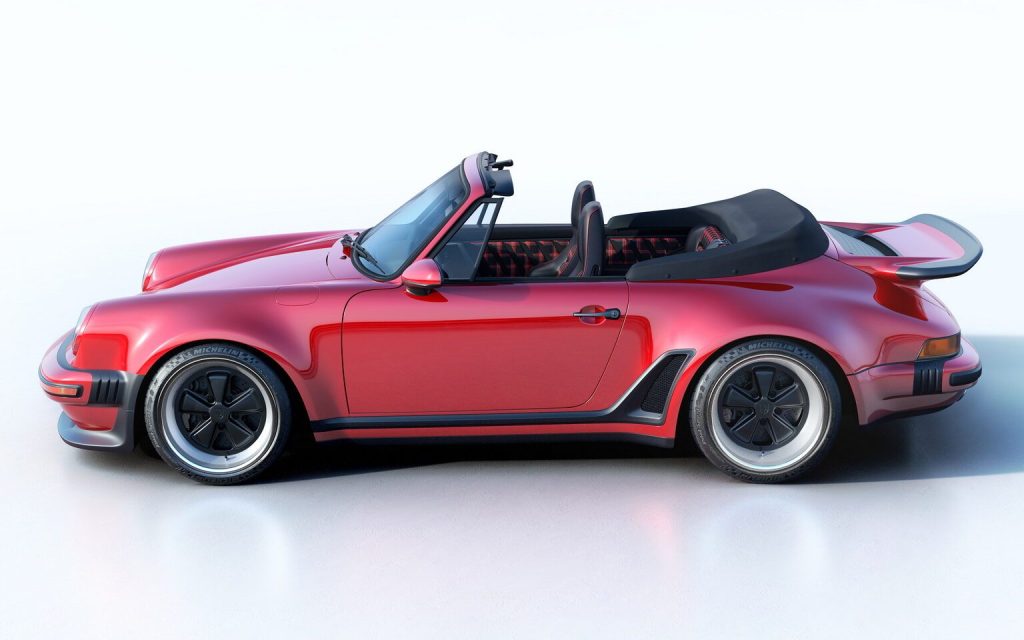 Notable changes in the body from an original 930 include a redesigned front and rear bumper, large side air intakes for the rear-mounted flat-six and a redesigned soft top.
Fuch style wheels are mounted to the Turbo Study's touring-focused suspension which provides a more plush ride compared to the stiffer springs found in the performance-oriented model.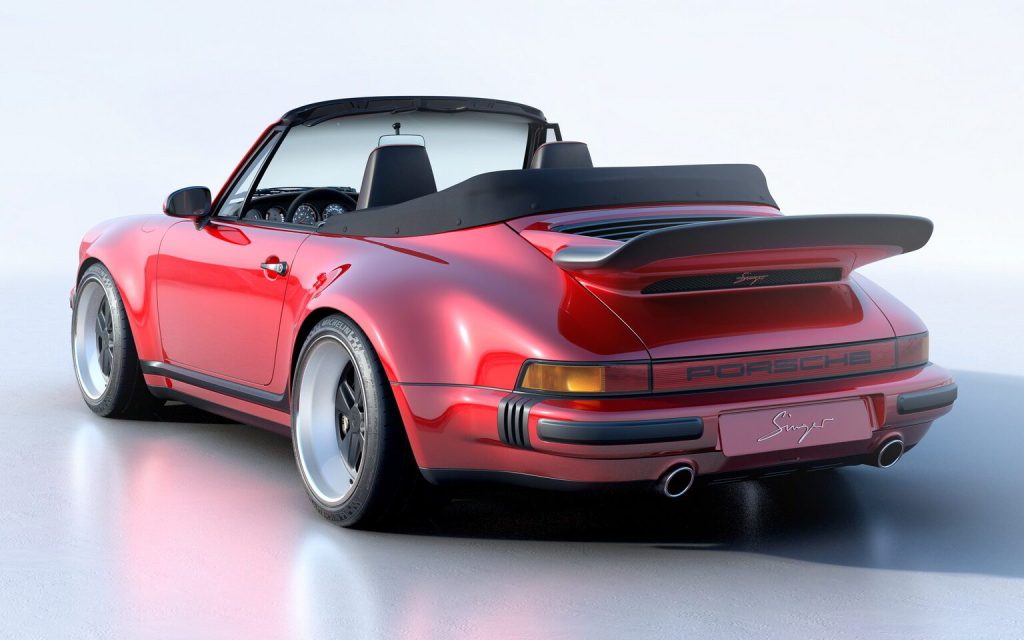 Carbon-ceramic brakes also come as an option if so desired while ABS and traction control are there to assist the driver where needed.
The interior doesn't see a drastic change over the hard topped Turbo Study cars but does feature electrically adjustable sport seats complete with tartan centres and wood dashboard accents. In front of the shifter and bringing the classic 911 into the modern age is the inclusion of an inductive phone charger.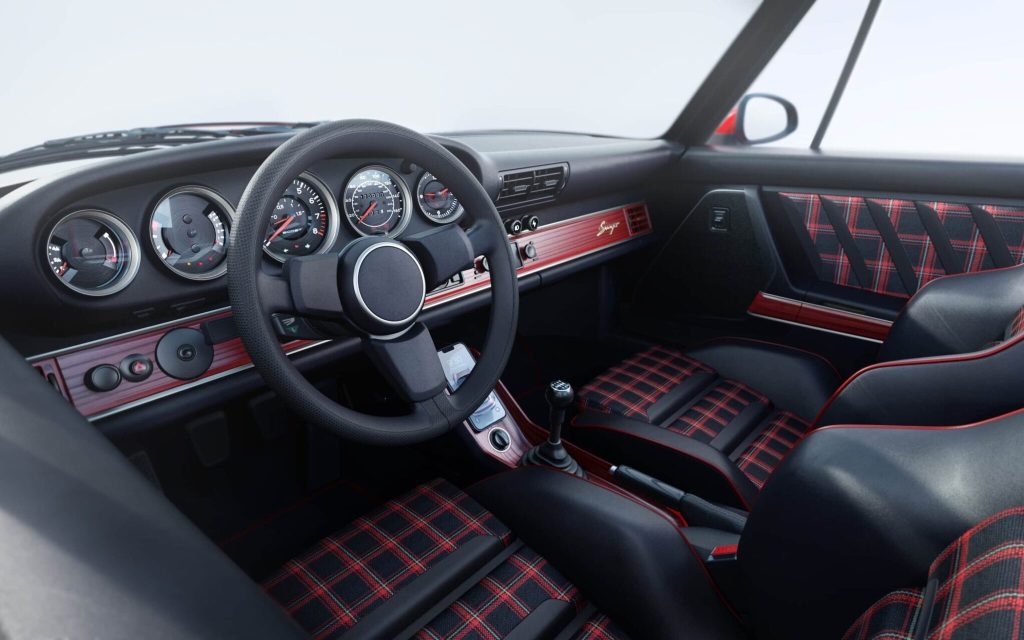 There's no official fixed price for the new model as it can vary wildly depending on the owner's specification. However, we can hazard a guess that it won't exactly be on the low side.