You may already be familiar with Singer's Turbo Study which debuted earlier this year but, the Californian Porsche restomod company has recently revisited the project giving it more power and a sport focus.
Derived from Porsche's 964 chassis, the Singer Turbo Study embodies the styling of the original 930 Turbo with a whole host of custom and upgraded additions.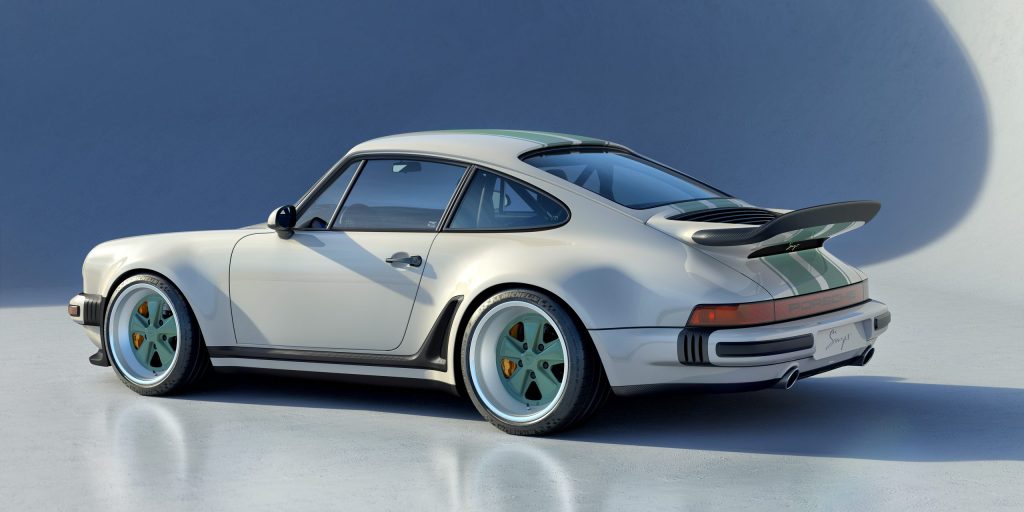 However, the main difference in this new sports-focused version is the power figure, getting a sizable bump from 335kW to 380kW over the initial GT-oriented Turbo Study.
Keeping with its water-cooled 3.8-litre twin-turbo flat six, power is fed to the road through a six-speed manual transmission with the option of a rear-wheel-drive or all-wheel-drive system.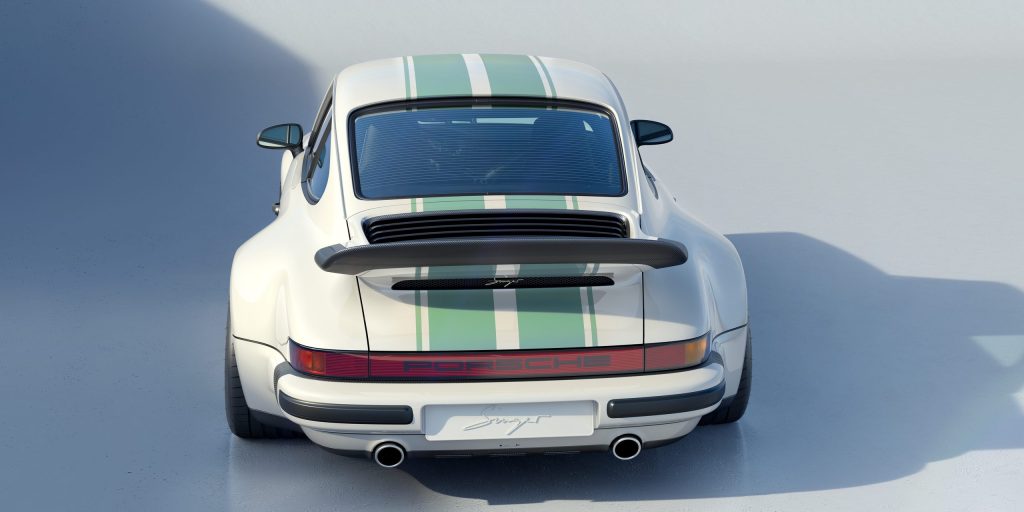 Suspension also gets a tune-up by being "sports calibrated" which we can safely assume means it'll be stiffer with the car also being lowered somewhat.
Carbon-ceramic brakes are introduced to the model hidden by wide "Fuch" style wheels.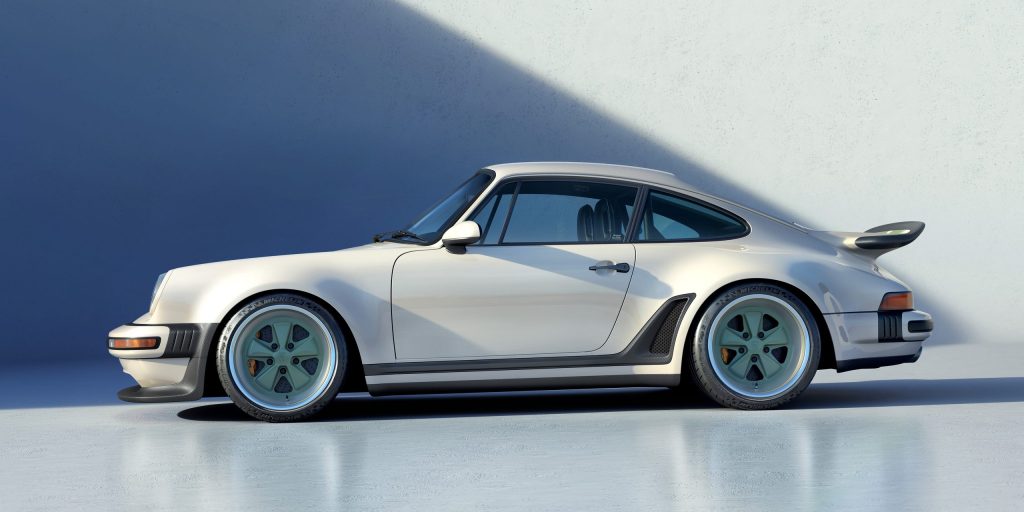 The Turbo Study is visually stunning as is but this sports focused rendition introduces carbon fibre elements that were previously plastic including the front splitter, shark-fin intake, and rear whale tail spoiler.
The sport treatment continues inside too with the addition of lightweight carbon fibre seats, lightweight door trims, and exposed body colour surfaces, while a leather wrapped cross-brace replaces the rear seats.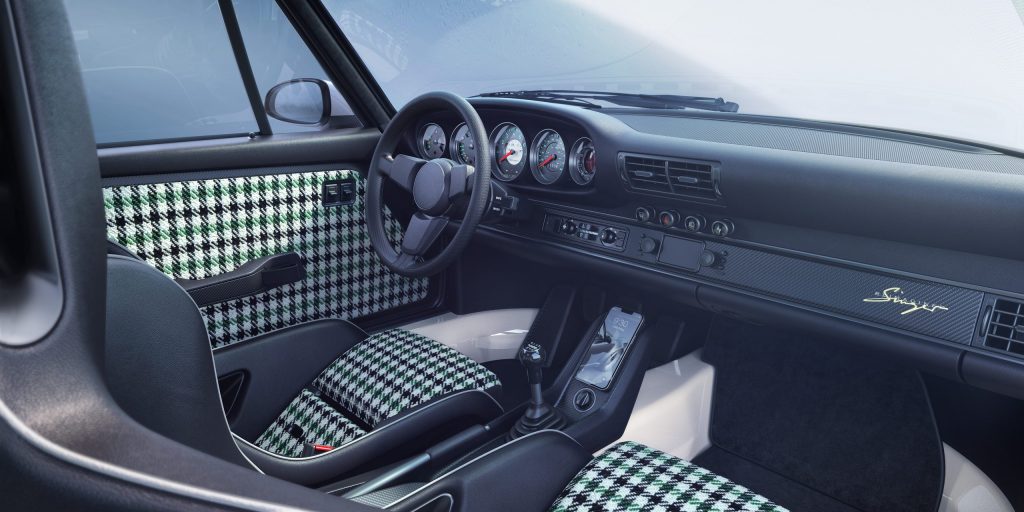 To top it all off, bespoke Houndstooth "Grun" cloth can be found throughout the interior arching back to its 70s and 80s roots.