Well, duh, of course they can. They are much smaller and narrower than cars. But for city use that also means they're quicker getting from place to place, for they can zip between cars to the head of the line at the lights, and even take to thoroughfares that cars cannot access. Check out some examples below.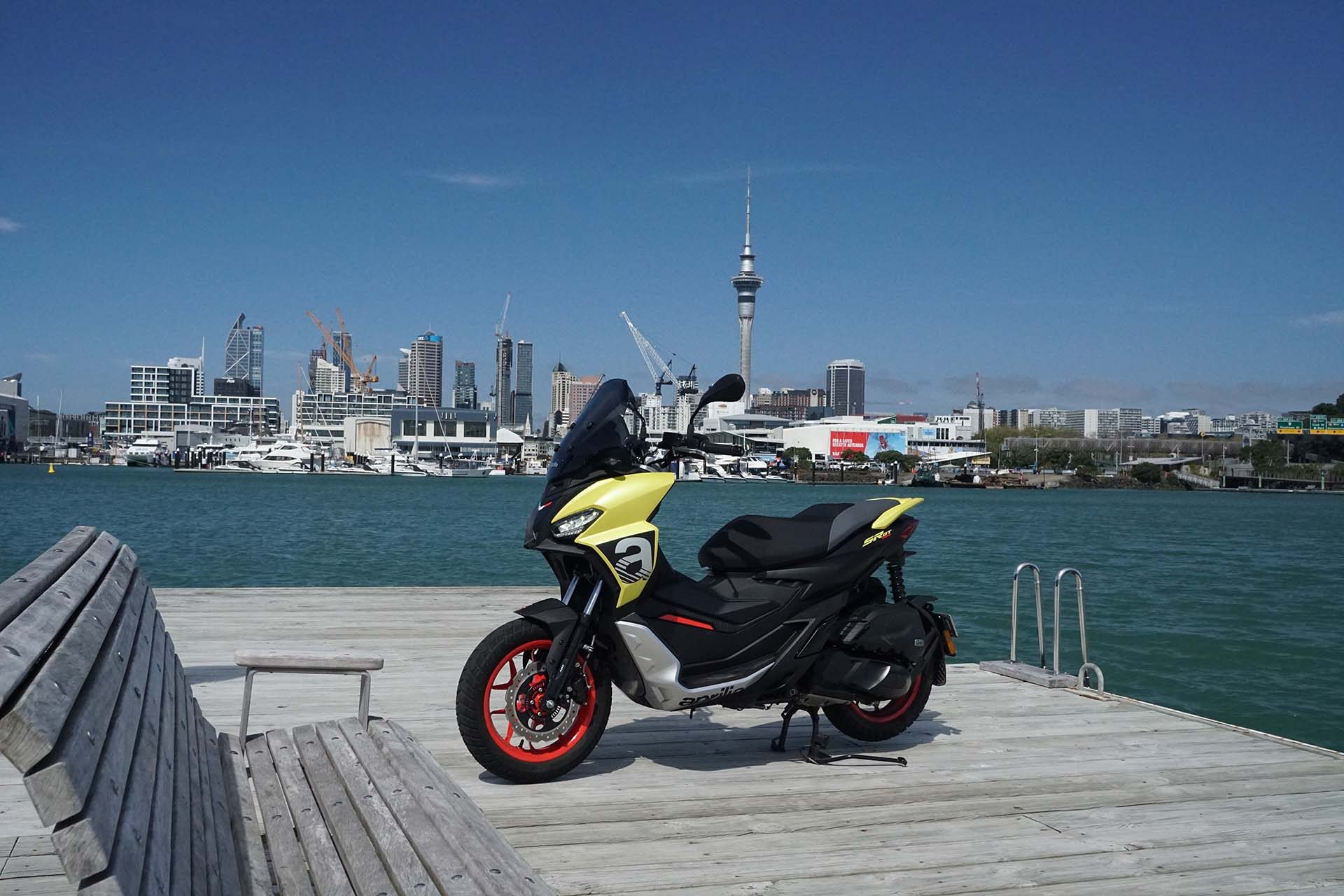 Where there are sinkholes in Auckland there are traffic jams. Not so much for scooters there aren't.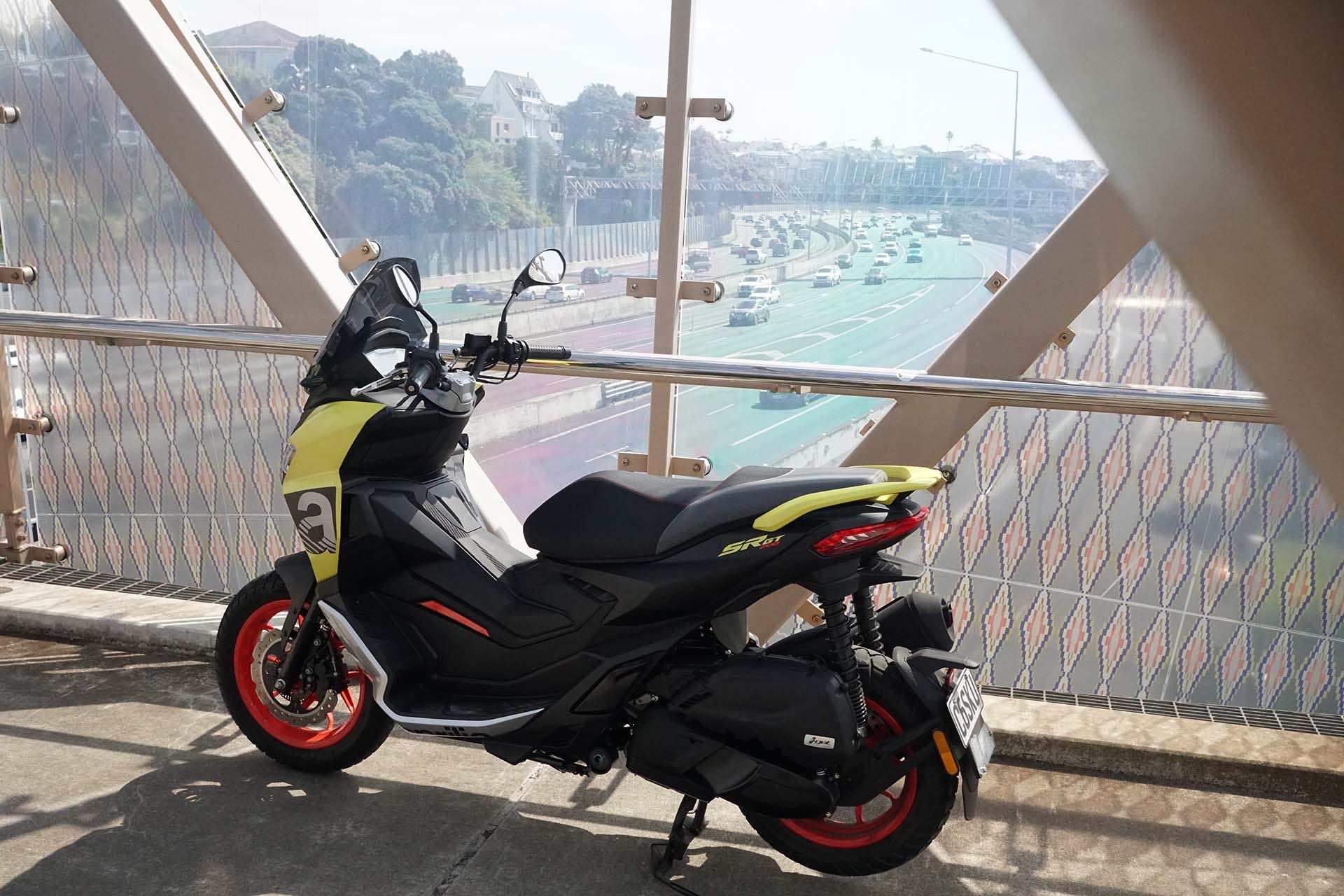 We took a bit of time out recently to use paths less travelled getting from A to B, showing just how versatile the Aprilia SR GT 200 can be. Why you can even have a drink at the local while you keep your ride in sight.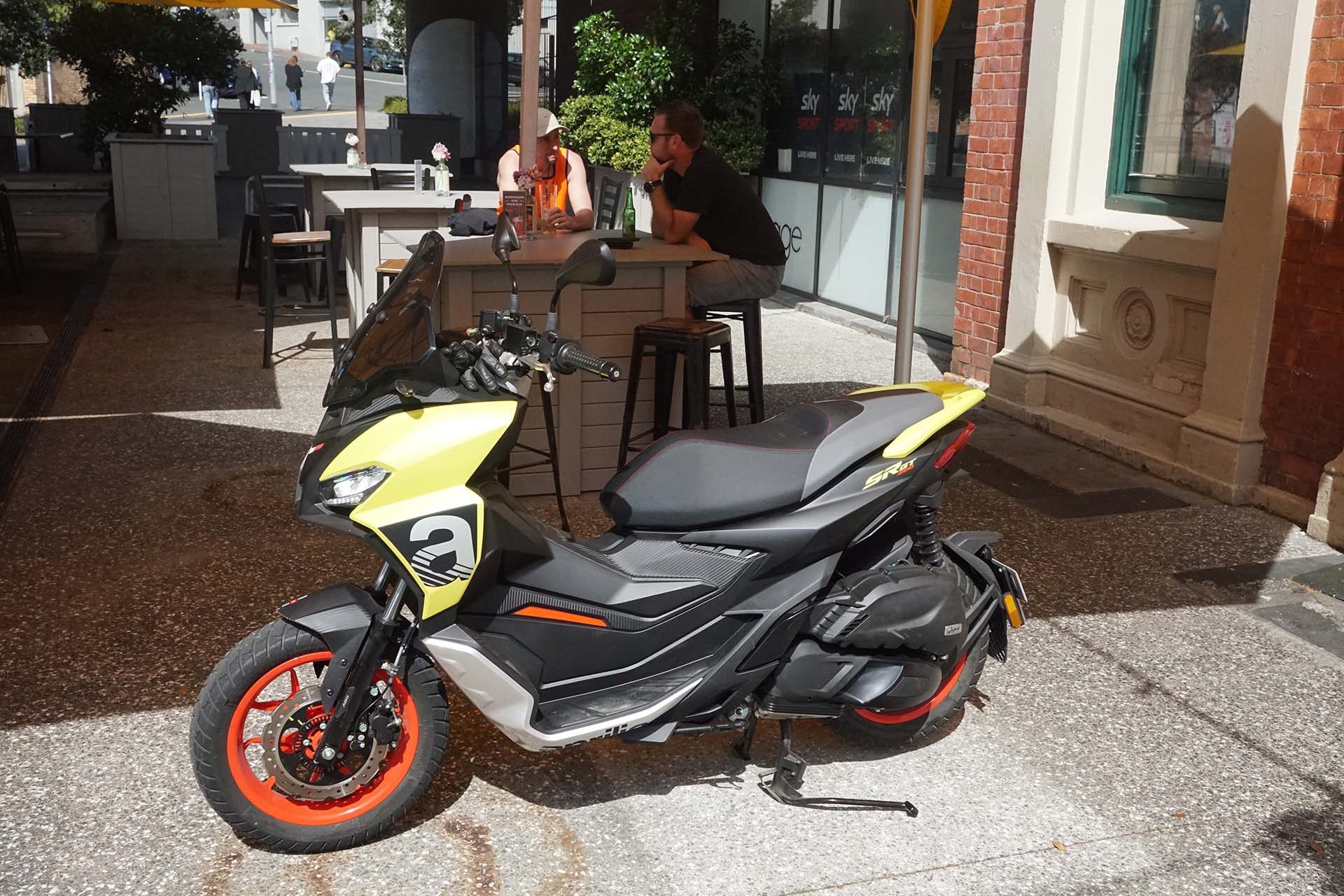 Below are some other examples of pleasant inner city places to check out by scooter, spots that are inaccessible by car.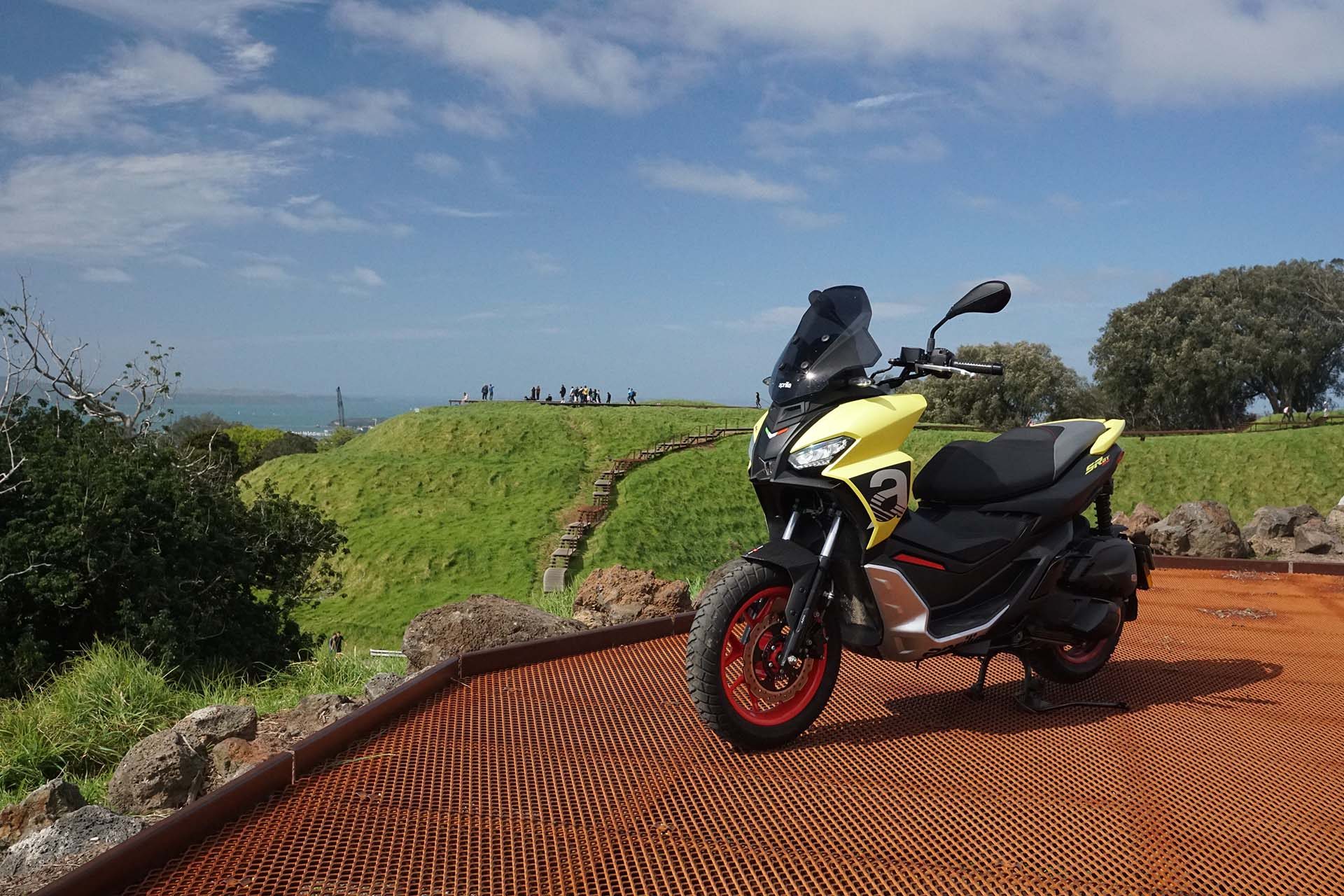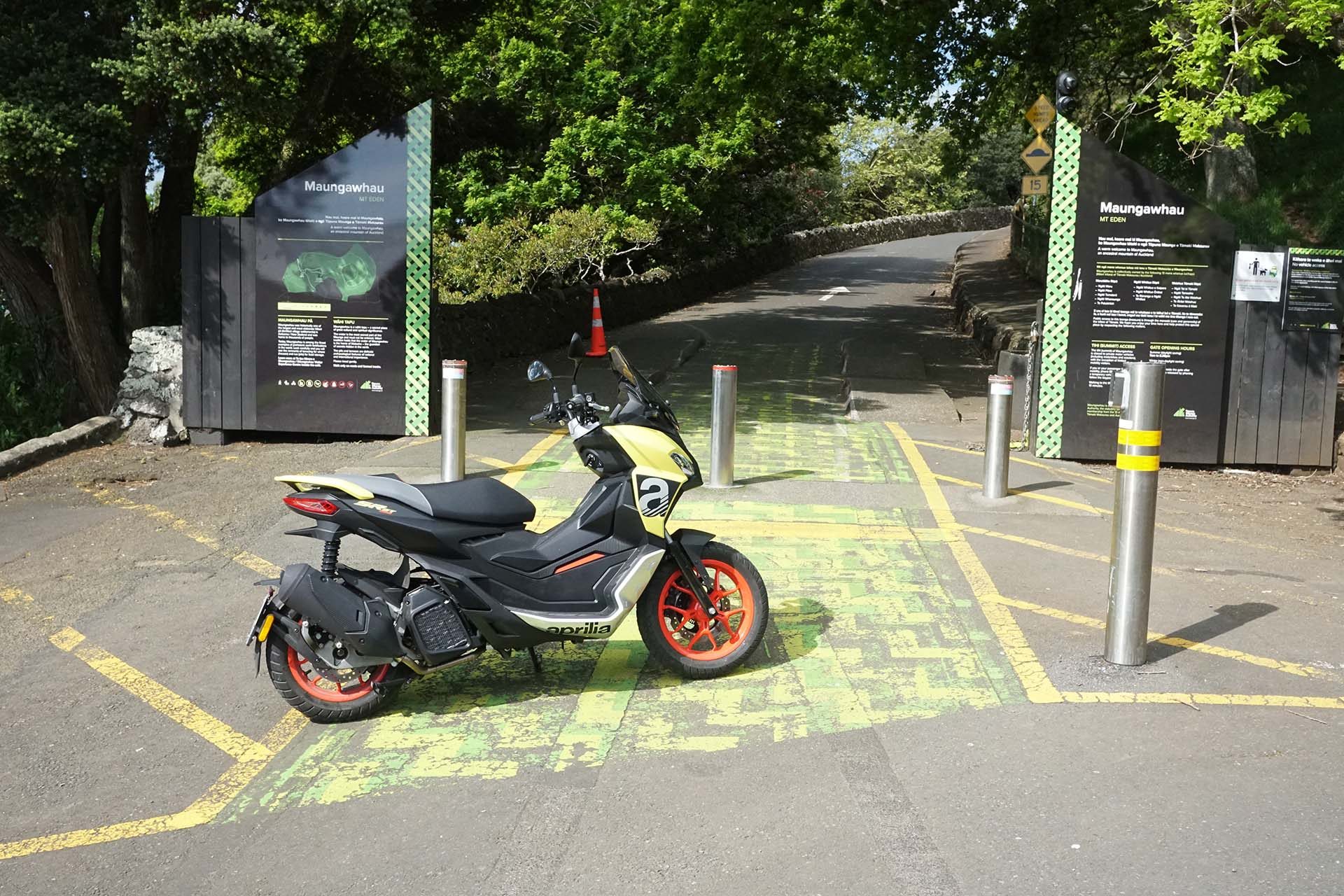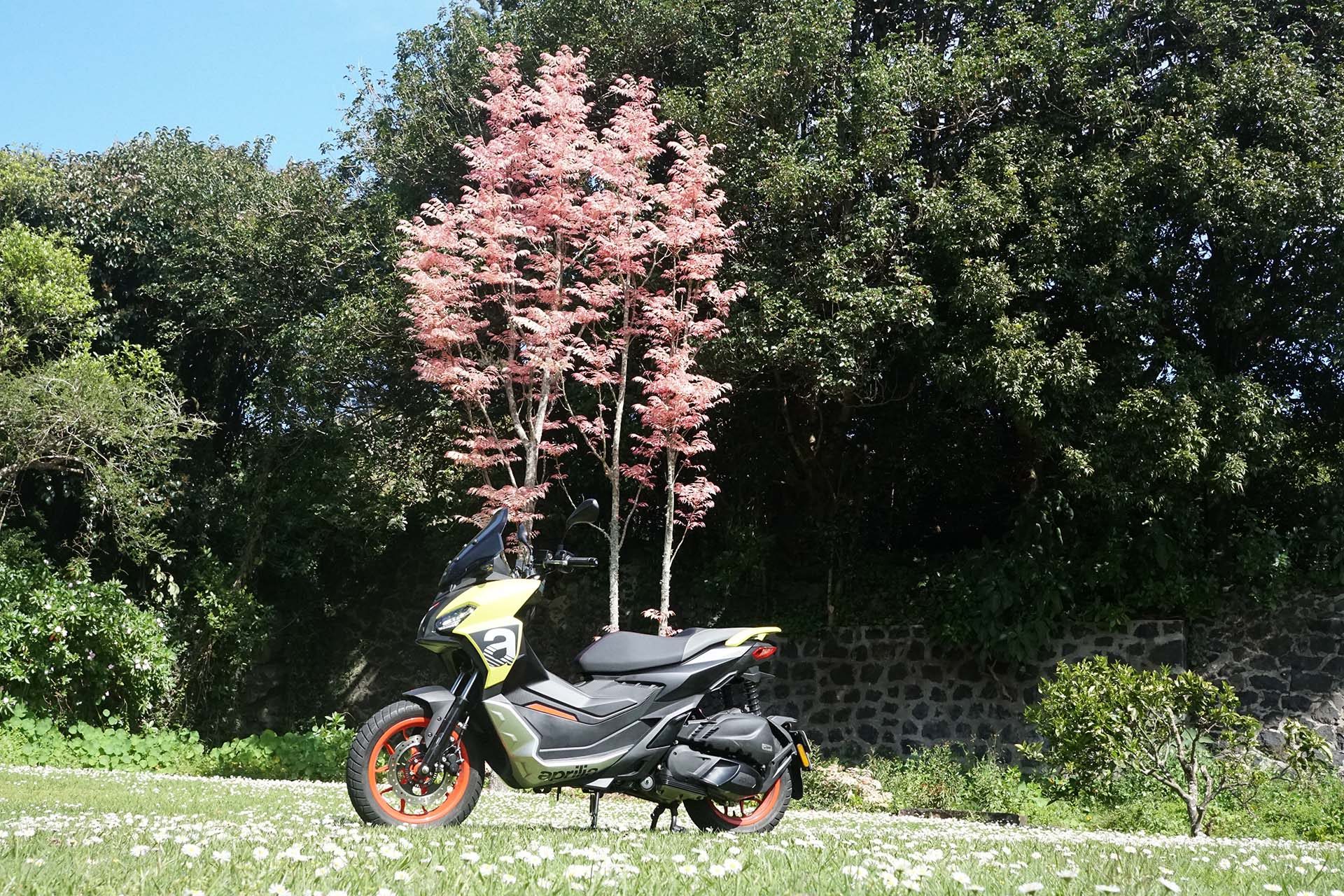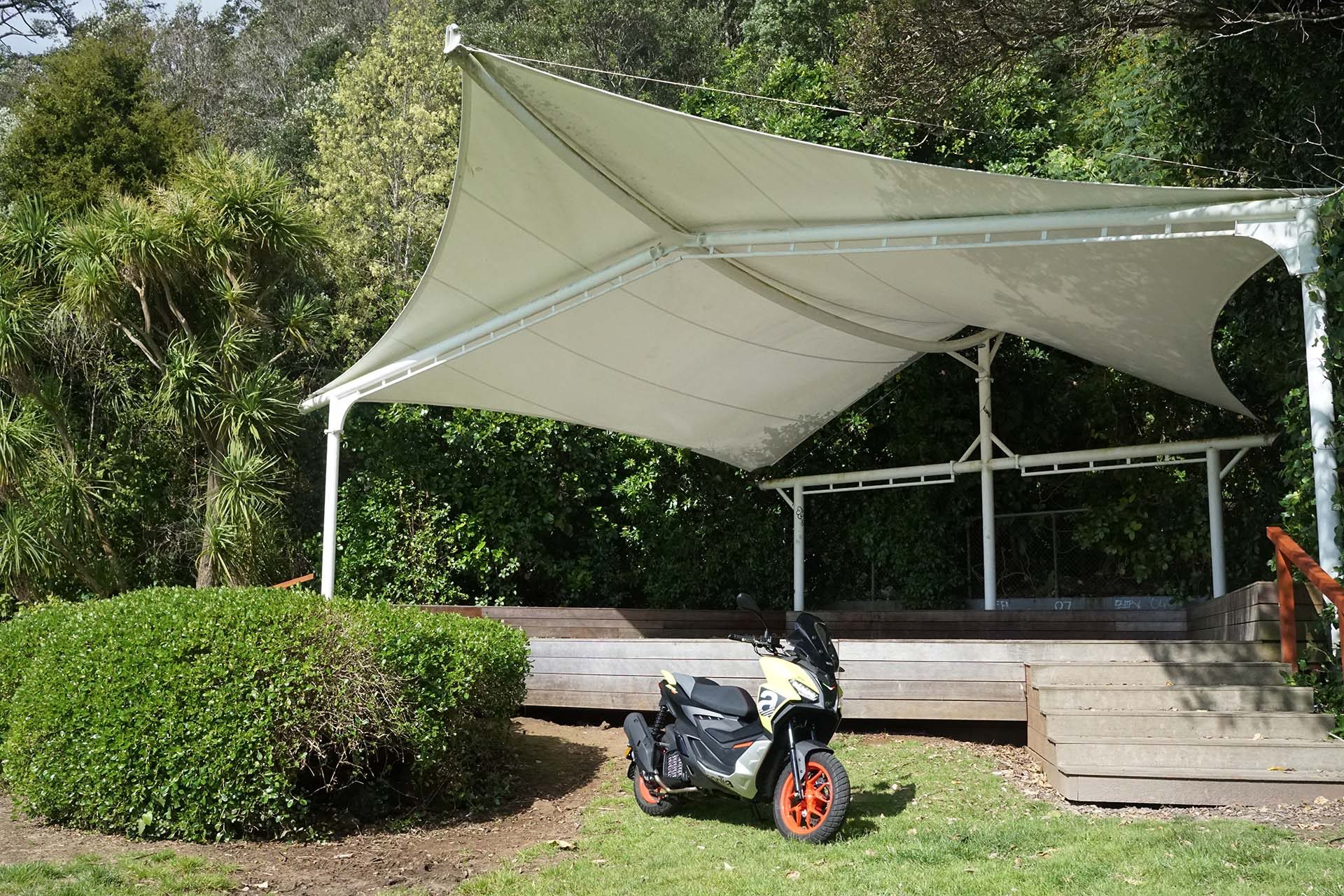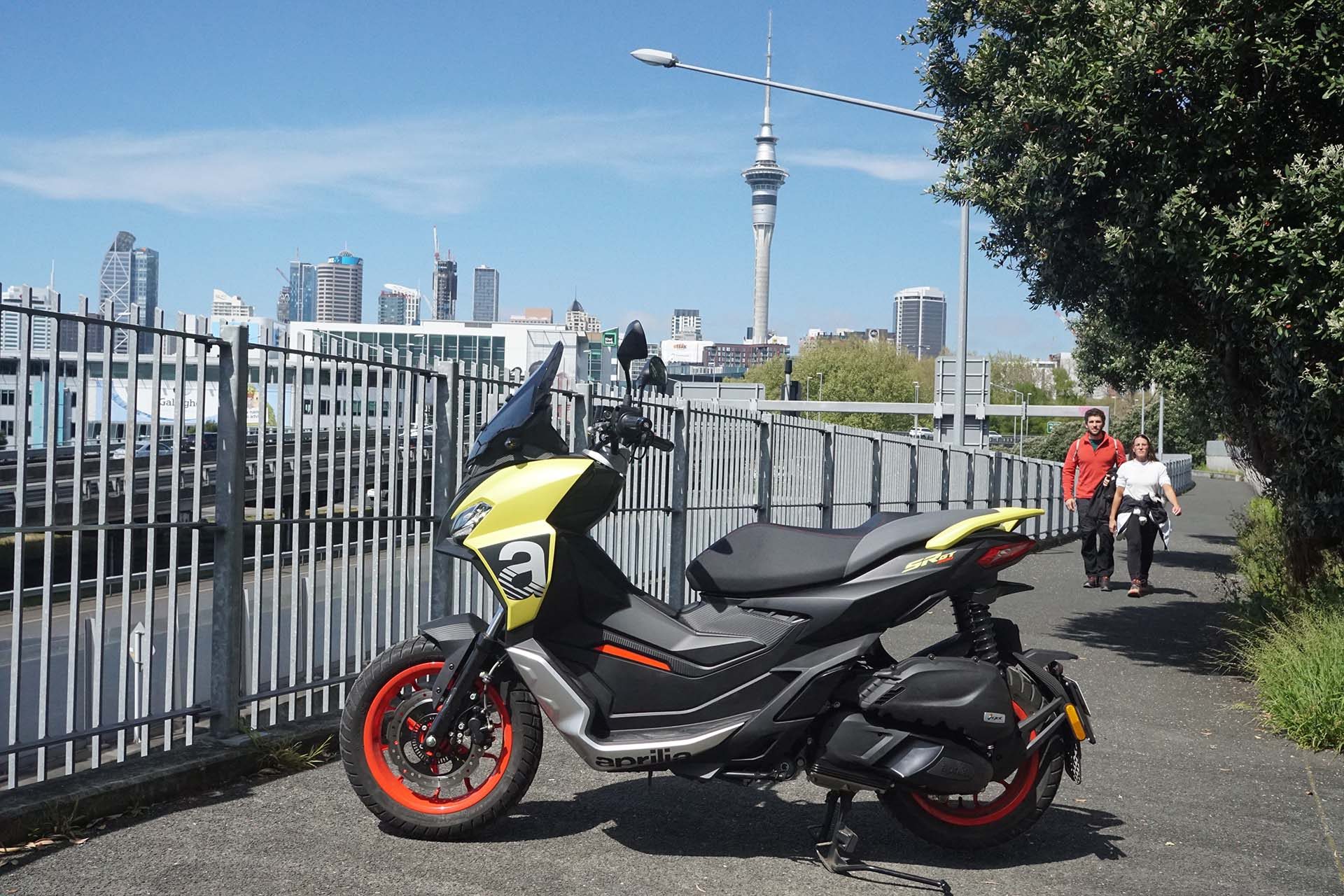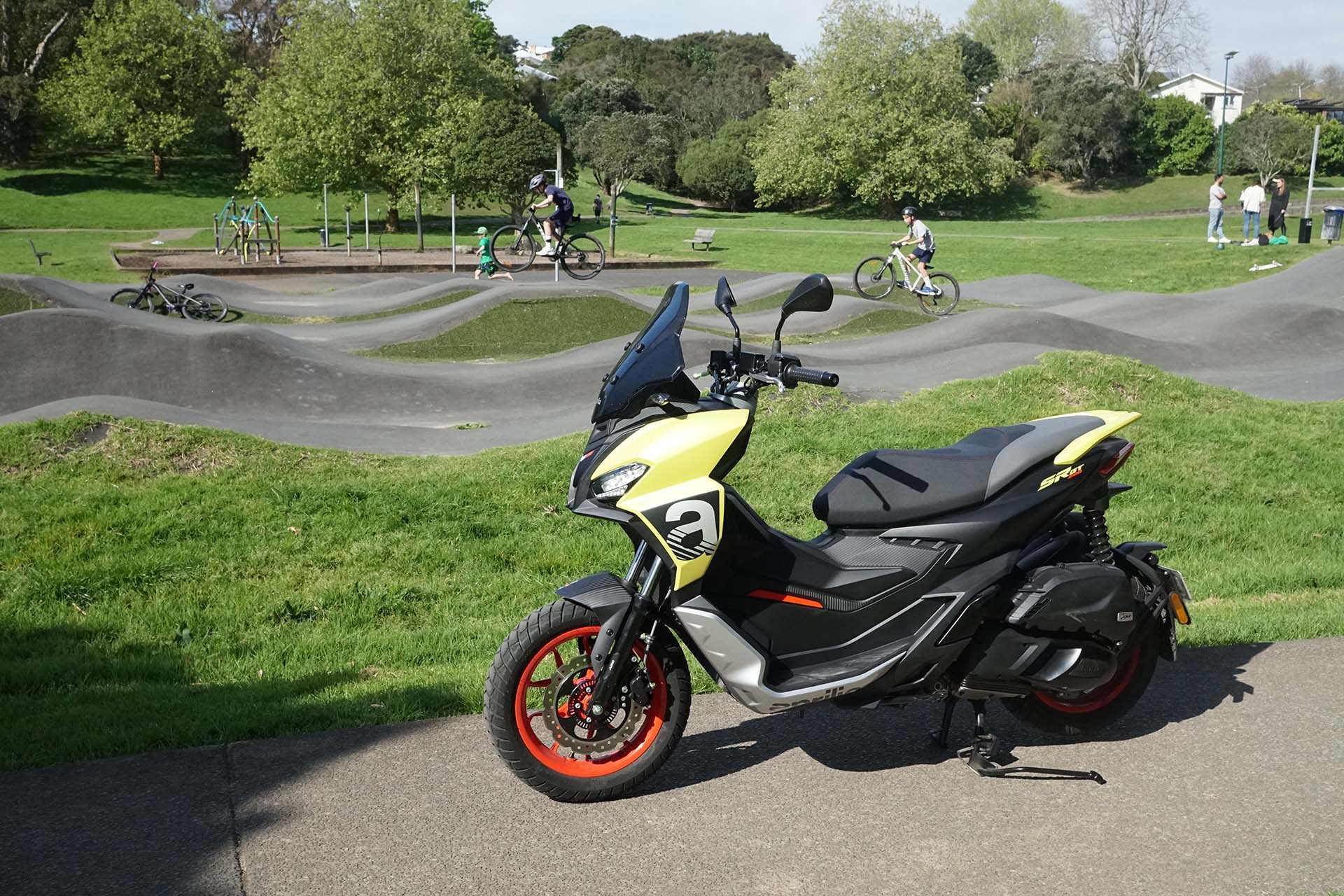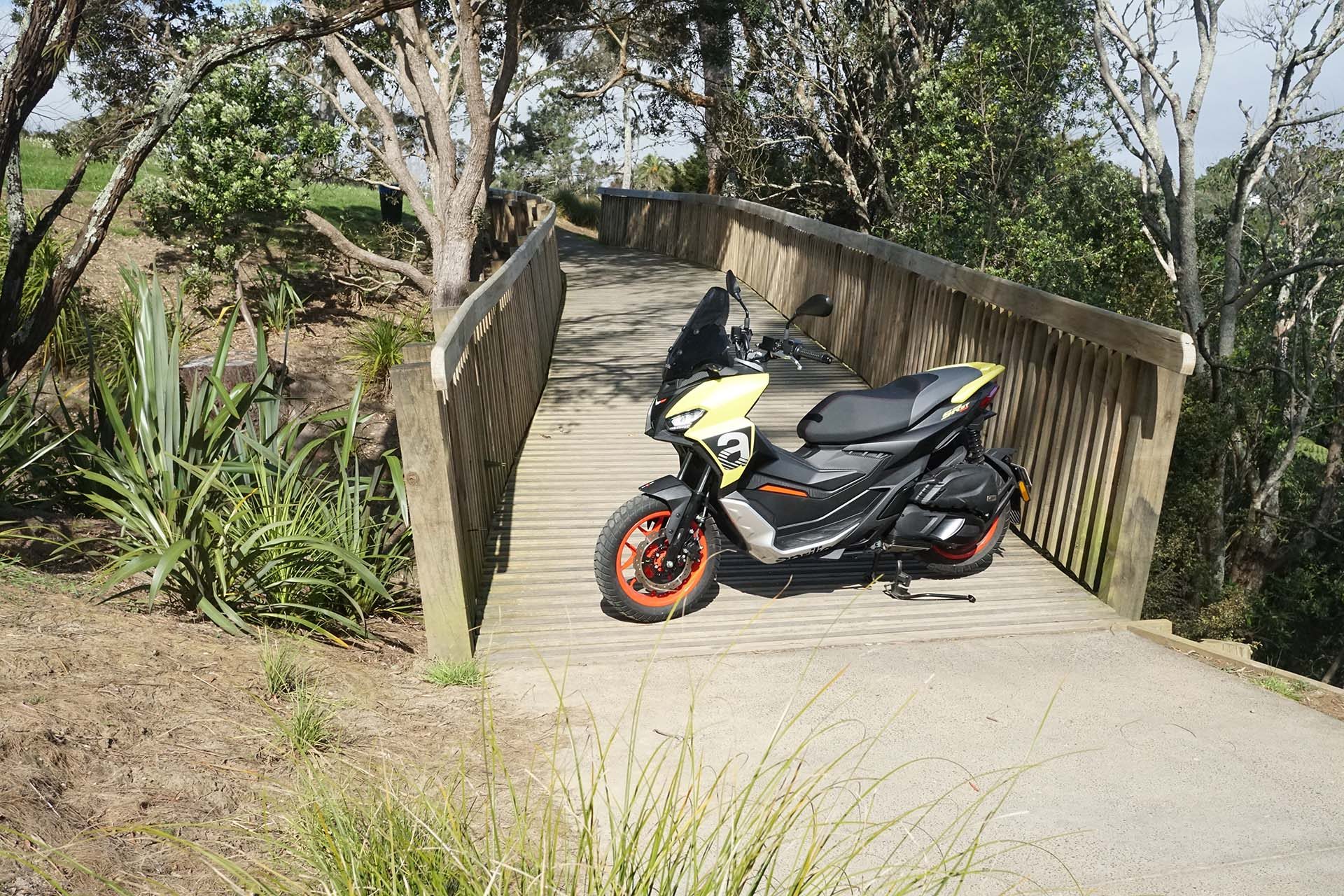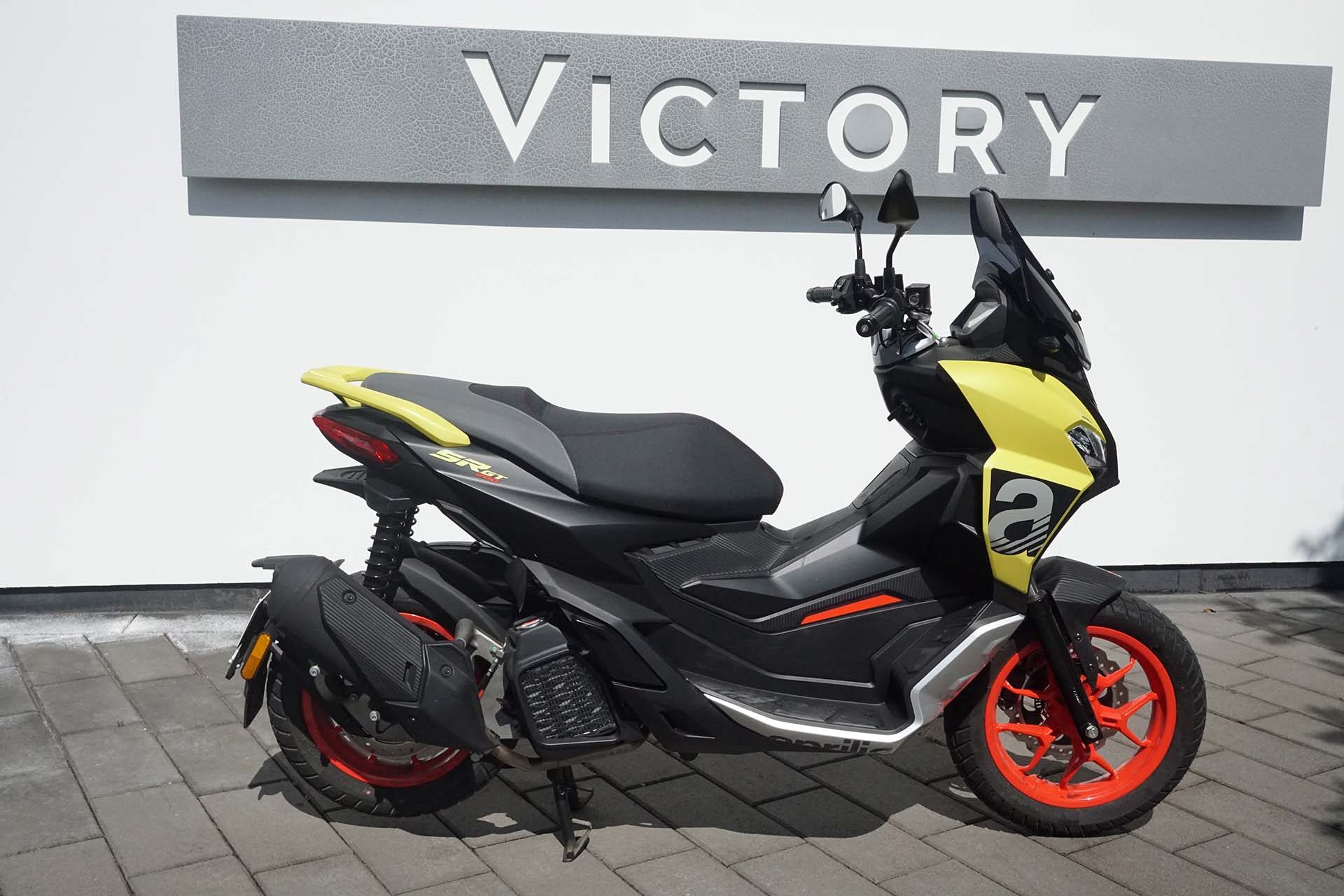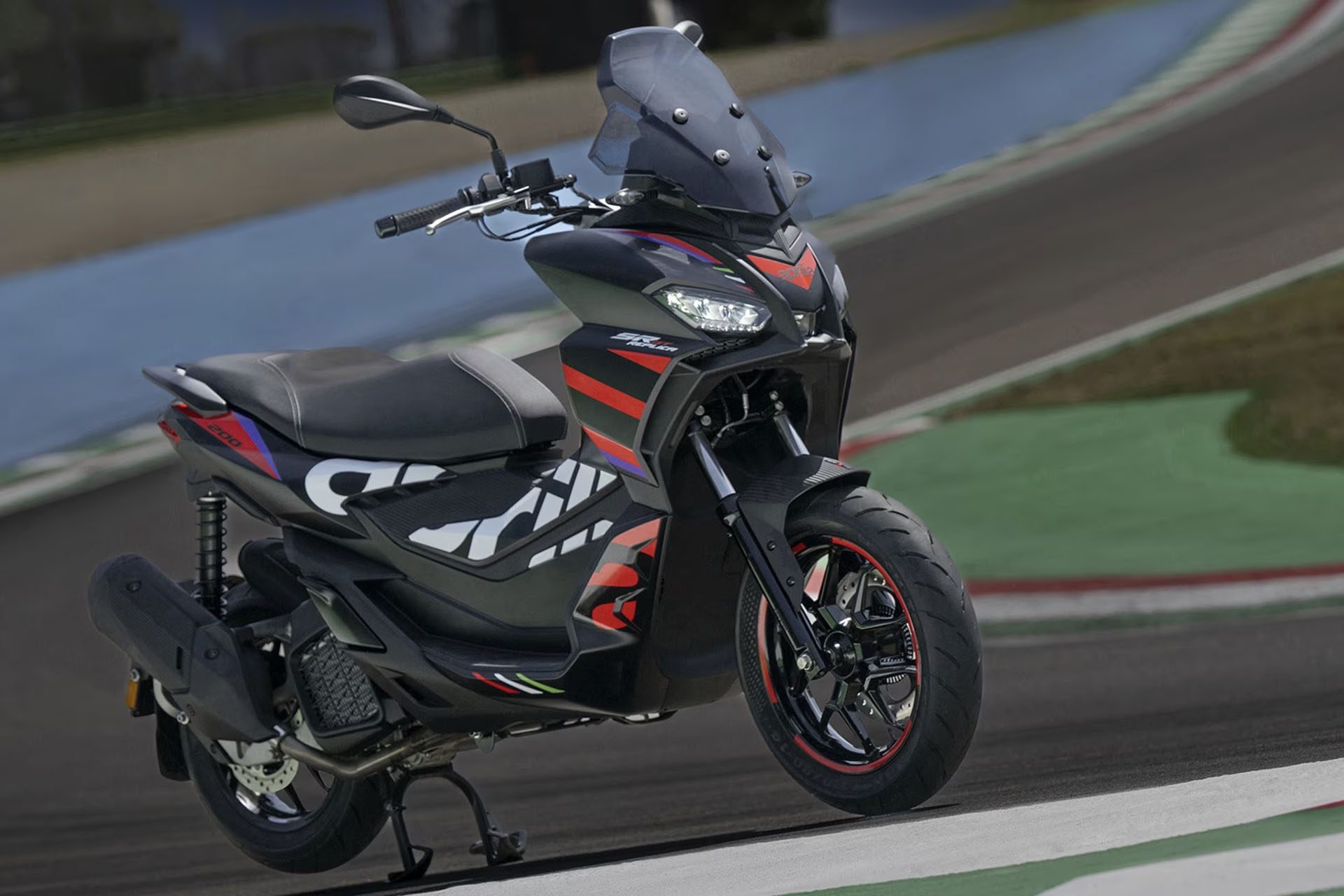 Aprilia recently released a replica version of the SR GT 200, featuring the same red and purple graphics found on the RS-GP bike ridden in the MotoGP class by Aleix Espargaro and Maverick Vinales. The wheels are painted black, the front with red detailing in the channel while tyres are street oriented instead of the 'all terrain' examples found on the standard SR GT 200.