Big things are afoot at Mini, which will be the first BMW Group brand to go fully electric. It plans to be ICE-free by 2030. That said, the last combustion-only model produced by Mini will be delivered in 2025. Electric models at present constitute over 20 per cent of Mini sales.
The company is also looking towards a more sustainable future with improved production measures, something that owner BMW espouses. For example, Minis are already produced using 100 per cent renewable energy thanks to 11,500 solar panels on the Oxford production facility.
Its alloy wheels are 70 per cent made from recycled aluminium. Production of the latest Countryman has seen an 80 per cent reduction of CO2 emissions compared with previous generations.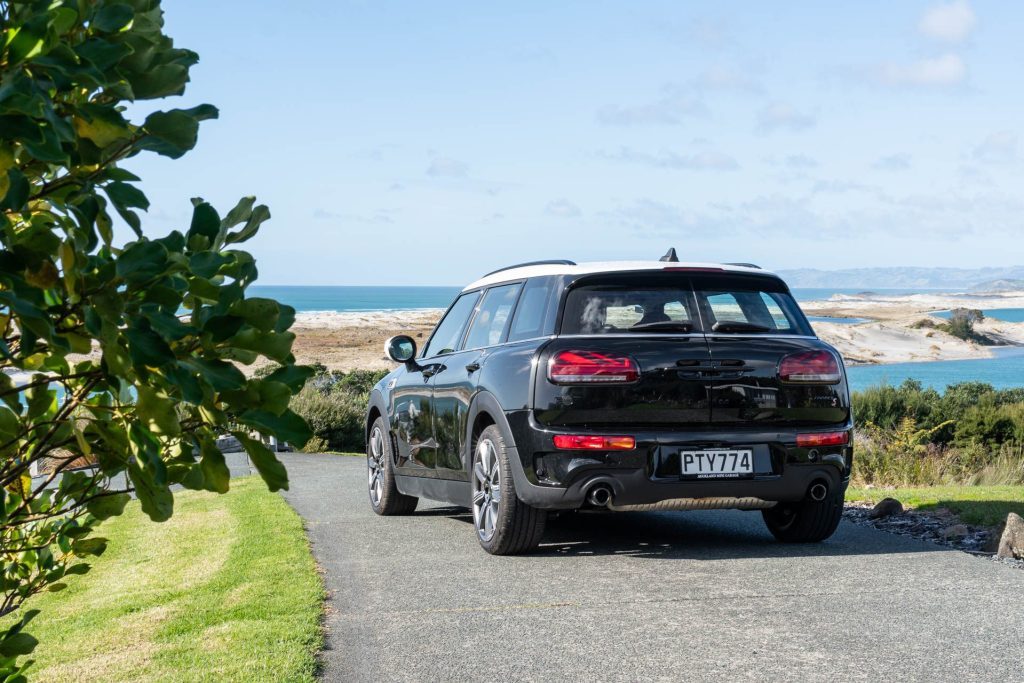 Increased use of natural and recyclable materials is a thing in Mini vehicles too, e.g., only vegan leather will be used for upholstery as of next year.
What about the vehicle you see here, the Clubman? Well, it's one of the old school ICE machines that is on the way out; production ends early in 2024.
The original came out in the 60s and over 600,000 were produced before manufacture ended in the 80s. After a 25-year hiatus, production of the modern Mini restarted in 2001 and in 2007 the Clubman was relaunched.
The model you see here is the lesser of two available, the $62,675 Clubman S. There's also a 225kW John Cooper Works Clubman variant for $78,900.
The former is powered by a 141kW/280Nm 2.0L turbopetrol that can take it to a top speed of almost 230km/h, and yet fuel use overall is a claimed 6.9L/100km (157g/km). That still means a modest clean car fee of $978.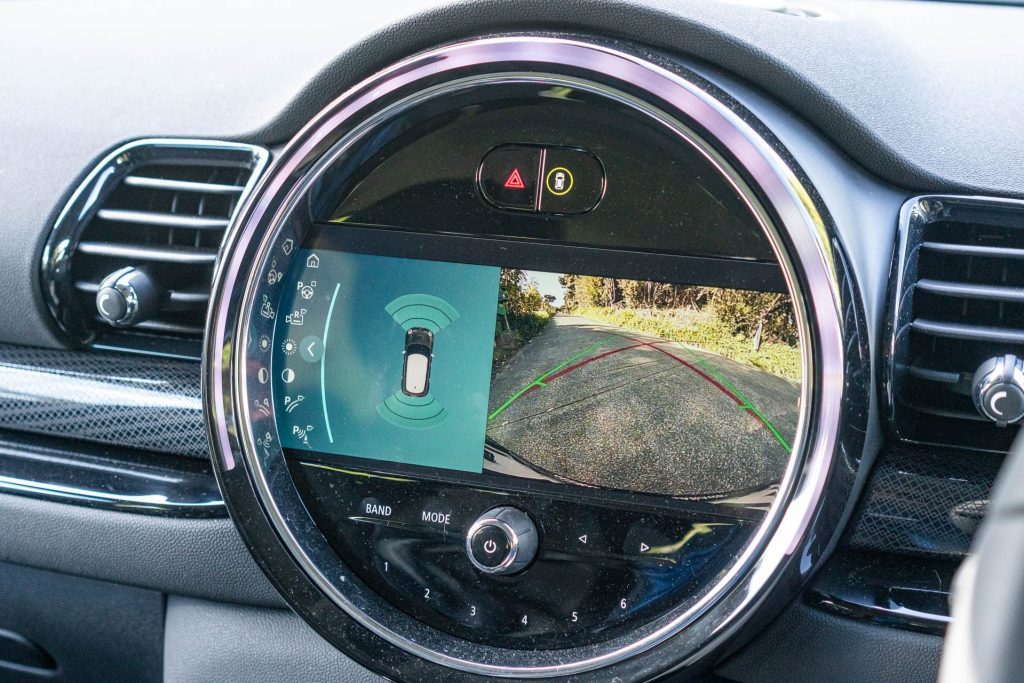 If it's any consolation, we saw an average of 6.0L/100km during mainly rural running which seems pretty reasonable given the rather impressive performance available from this compact six-door five-seater and the fact it is all wheel driven.
It uses a seven-speed twin-clutch transmission, with paddles on the wheel if you want to go manual, and while a 0-100 time of 7.4sec is hasty, it's actually the ease as a daily drive that is every bit as impressive.
The BMW-sourced engine features variable valve timing on both intake and exhaust tracts, while the turbo feels to be working from just a bit over idle and this impressive low-down twist makes it child's play to drive in town.
The best drive mode is the middle of the three, known as the, er, Mid setting. It's the same out of town, the bulk midrange making it pretty quick even in the 2000-3000rpm band.
It is at its optimum above 4000rpm but by sticking to lower revs, which the Mid setting does nicely, you will see mean fuel use levels that are both surprising and gratifying.
We imagine things could be better on Eco but the engine feels a bit off the boil in that setting. On the motorway at 100km/h, the fuel use level is around the 5L/100km mark. Need a bit more poke for the overtake?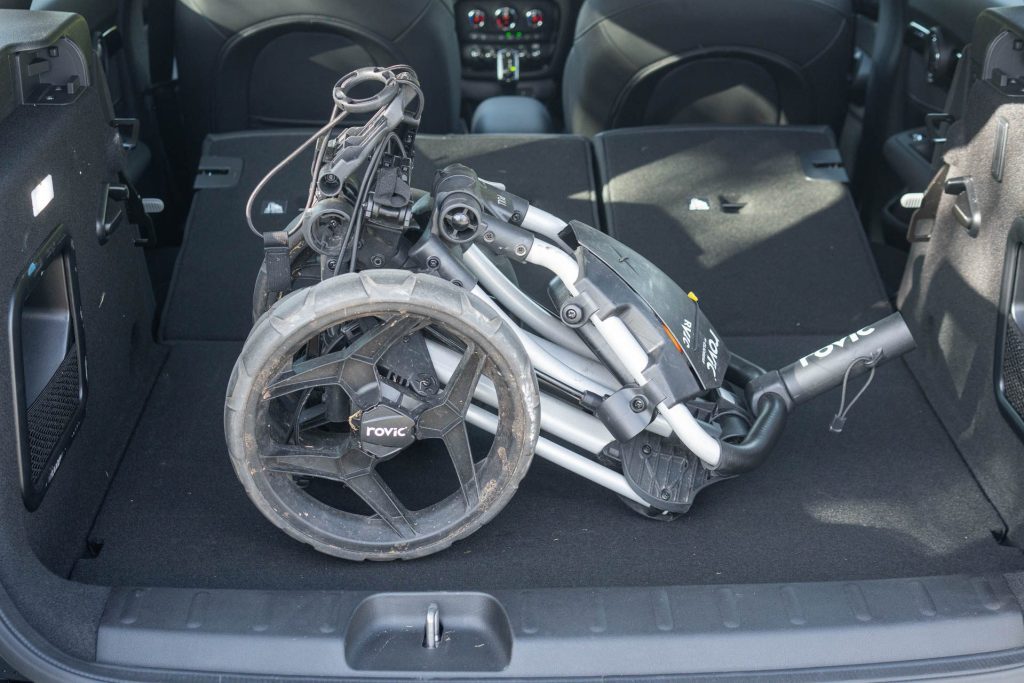 Just add throttle and the twin-clutch transmission does it all for you. A mid-four second time on the wrong side of the road makes this an easy and safe drive.
Handling is also impressive; it's not quite the GoKart the Cooper S is but it is still rather biddable, its sporty suspension set-up helping the cornering cause. Adaptive damping makes body control even better in Sport mode.
Sure, the controls seem rather quaint now with the row of black toggle switches down low that are all but invisible at night.
But there's a simplified iDrive-like system that makes saving favourite radio stations easy enough. Only by doing it the analogue way, using preset buttons, it's even simpler. At least you have the choice here.
We really admire the instrument cluster, shaped like an intersecting pair of circles. The instruments are attached to the steering column and are a model of clarity.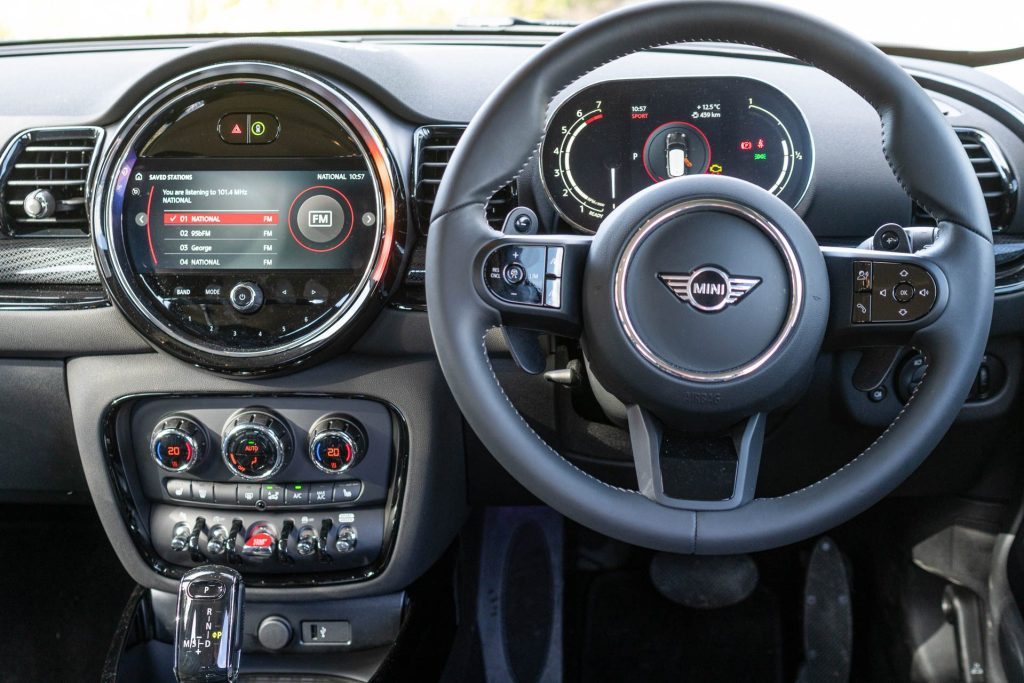 All the important data are there, including distance to empty which dissipates ever so slowly in the Mid mode. Seats are electric, with lumbar adjust, clad in leather, and with heating elements.
Items you'd expect include adaptive cruise, AEB, Qi charger, keyless unlocking with a red jet fighter-style start/stop button, LED headlights, idle stop and lane management but there's no head-up display (optional, like a panoramic roof), and wireless hook up is for Apple phones only.
The iconic barn doors at the rear self open, the right first and then the left, so practically speaking a liftback is simpler. However, there's quite a bit of space back there, 360L and if you remove the floor there's even more because of a recess beneath (no spare, runflat tyres).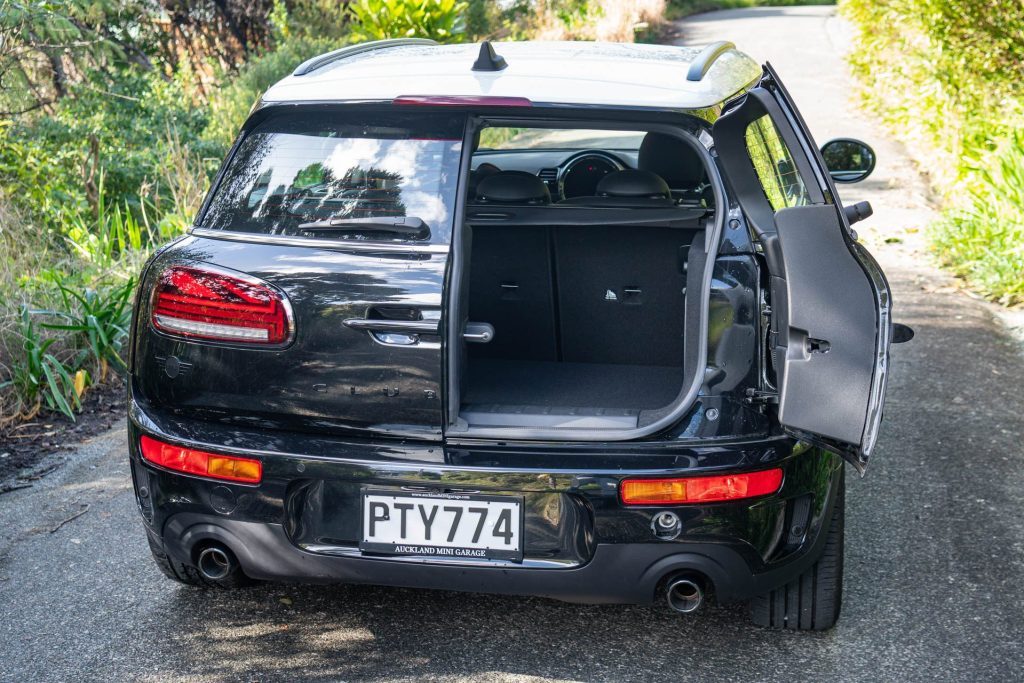 Moreover, there are separate wipers that come together like hands clapping. Split folding is simple, taking luggage capacity out to 1250L, not bad for a vehicle that's only 4266mm long.
While this is on the way out, it's not long until the new Cooper launches.
| | |
| --- | --- |
| Model | Mini Clubman S |
| Price | $62,675 |
| Clean Car Discount | Fee + $987 |
| Engine | 1998cc, IL4, T |
| Power/Torque | 141kW/280Nm |
| Drivetrain | 7-speed twin clutch, AWD |
| Fuel Use | 6.9L/100km |
| C02 Output | 157g/km |
| 0-100km/h | 7.41sec |
| Weight | 1455kg (claimed) |