As far as coincidences go, this one is fairly amazing.
In the midst of the fierce chatter in New Zealand right now about electric utes and their not-so-impending availability, two Rivians — an R1-T ute and an R1-S SUV — have been spotted at Auckland Airport. 
The fully electric pairing were seen being taken out of containers at the airport, with images published to an EV group on Facebook by user Tony Scott. It's the first time either model has been seen in New Zealand, with a local launch yet to be announced.
While the spotting does dovetail somewhat with today's opening of Fieldays, NZ Autocar suspects that the two vehicles are here for winter testing in Cardrona at the Southern Hemisphere Proving Grounds.
Rivian has confirmed that it plans to launch its new brand in numerous right-hand drive markets, although whether that includes New Zealand remains unknown.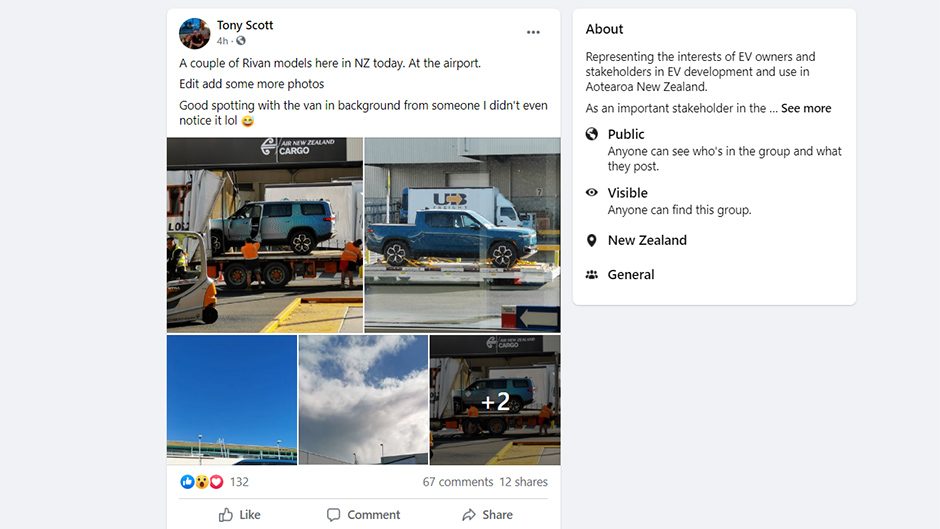 On its website the brand states that "after we begin deliveries in the United States and Canada, we'll work on expanding to other countries and regions". What other countries and regions these include remains to be seen, although one that's been confirmed is Australia.
Speaking to Australian outlet CarsGuide in late 2020, Rivian chief engineer Brian Gase said "we will have an Australian launch. And I can't wait to come back to Australia and show this to all of those beautiful people."
As previously reported, Rivian's quad-motor system delivers 147kW with precise torque control to each wheel, enabling active torque vectoring and maximum performance in every situation and resulting in an overall output of 522kW/1120Nm in flagship variants.
With 3,500 Nm of grounded torque per wheel (14,000 Nm of torque for the full vehicle), the R1T can reach 100km/h in 3 seconds and 160km/h in less than 7 seconds. This powertrain and chassis also enable a whopping 5000kg tow rating.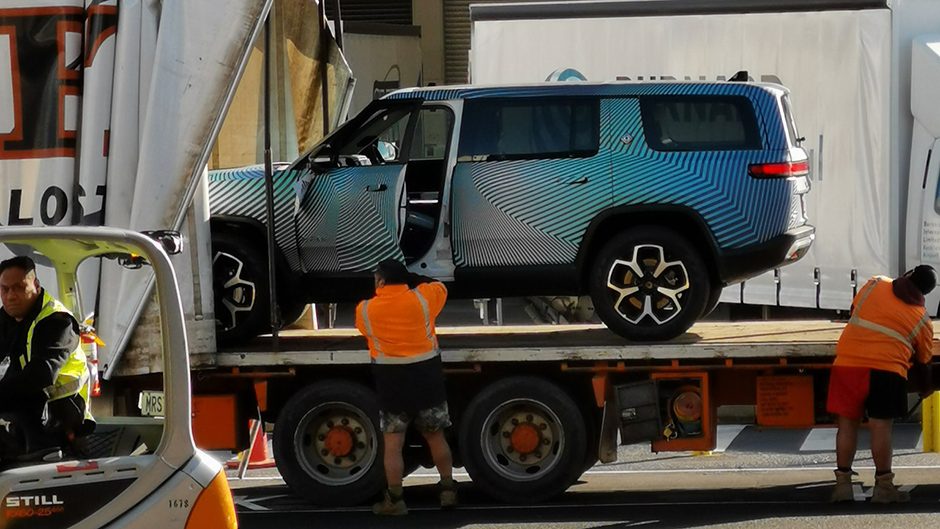 Three battery sizes are planned, with the 180kWh and 135kWh available at launch and a 105kWh being made available within six months.
The news completes a whirlwind few days for electric ute news.
On Monday Prime Minister Jacinda Ardern made false claims that fully electric utes produced by mainstream brands would arrive in New Zealand in the next 12 to 24 months — a claim later refuted by Toyota New Zealand and the Motor Industry Association.
This news was followed by confirmation from LDV New Zealand that its fully electric T60 ute is delayed, with a timeline for right-hand drive production still to be established. Then, overnight, SsangYong announced it plans to produce an electric ute, too. Although it's tipped to be several years in the waiting.