Chevrolet rev-heads from this part of the world, keen for the brand's new mid-engined Corvette C8, can start getting excited following the first public showing of the right-hand drive C8.
Of all the places, the right-hook C8 made its public debut at Fuji Speedway in Japan. Like New Zealand, Japan has had a long, long wait for the chance to have Corvettes of their own, produced from the factory with the steering wheel on the correct side.
The event had been scheduled to be a product showcase for those in Japan who had placed an order for a Corvette. However due to the impacts of Covid-19 Chevrolet were unable to fly in all of the different customers from around the country. Instead, a more sombre event with professional drivers took place.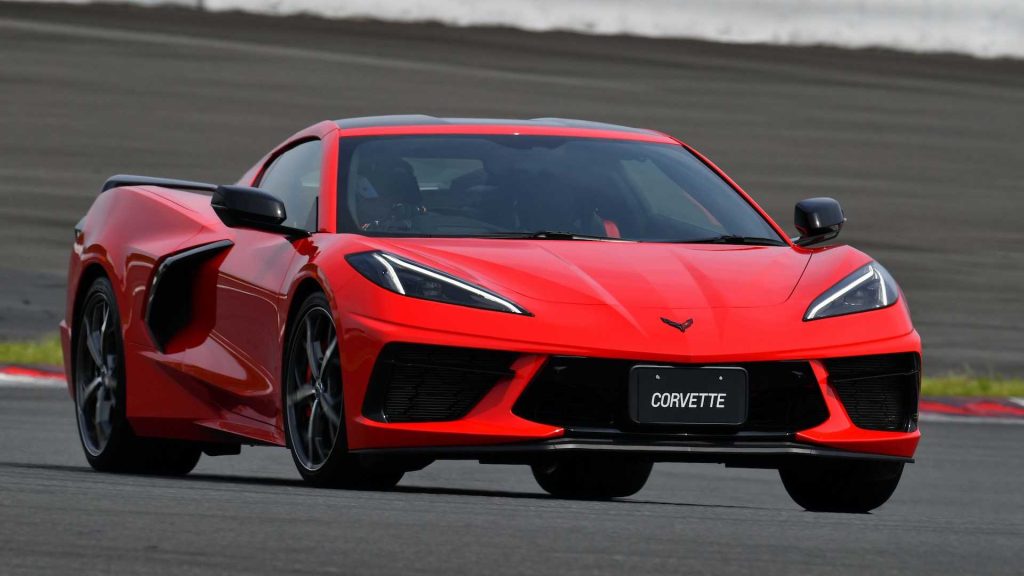 It's the second Corvette launch outside of the US in the recent past. General Motors Specialty Vehicles brought a C8 to the recent Supercars event at The Bend, which was steered around the track by Craig Lowndes. However, that car was left-hand drive.
As reported previously, GMSV New Zealand has confirmed that it is set to offer the 2LT and 3LT models locally; the latter priced from $169,990. Both models will come standard with the Z51 Performance Package and Front Lift.
The release also confirmed that the convertible version is also on the way, priced at a $15,000 premium to its hard-top siblings. And, at the top of the range will sit a Carbon Edition variant, with an unnamed sticker price.
The caveat to all of the pricing announcements for right-hand drive markets is that the models people will eventually receive will be from the 2022 model year, and as such they're likely to feature differences in spec. Even, maybe, a hint more power from the 6.2-litre V8.