Nissan has two relatively large vehicle launches on its plate at the moment. One is the '400Z' Z-car replacement, and the other is its new electric flagship — the Ariya. Sadly, the latter has been bopped over the head by the global chip shortage that most manufacturers are battling at the minute.
Supply channel issues and production output issues triggered by the Covid-19 pandemic have made many of the chips that new-age high-tech cars rely on harder to come by. This has hurt manufacturers in several ways. Some have been forced to remove certain features from cars temporarily, while others have stopped production of selected models altogether.
In Nissan's case, it's decided to delay the launch of the Ariya. Speaking late last week during a briefing, Nissan executive vice president Asako Hoshino confirmed that semiconductor shortages means the brand's new EV will briefly go on the backburner.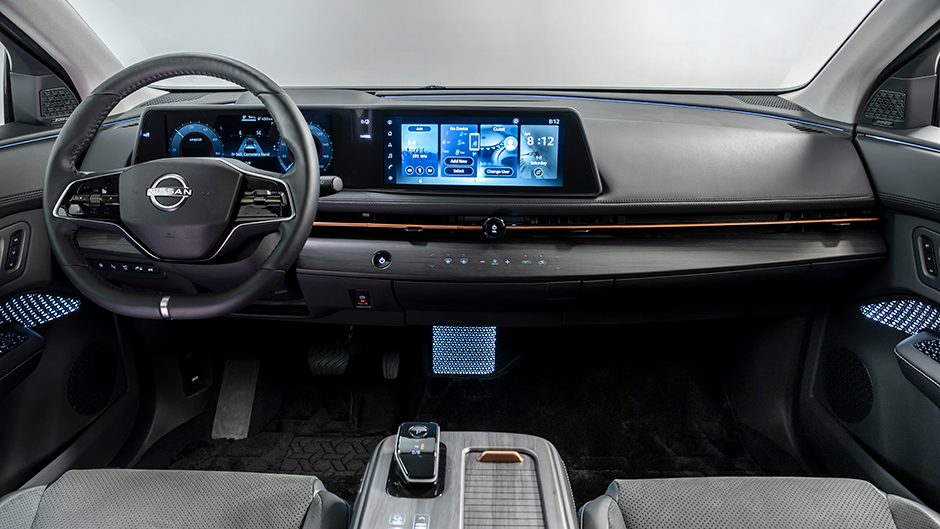 "One year ago, we made our announcement we were targeting the middle of this year, but after that, covid-19 has lingered longer than we expected and there is the issue of semiconductor shortages," he said.
It had been due to be rolled out to its local market of Japan in mid-2021. Now, the Ariya will instead debut in Japan in Winter — either at the end of the fourth quarter or during the first quarter of 2022. The rest of the world will get the Ariya in the months following.
The Ariya is an integral part of Nissan's path back to prosperity after its tumultuous time dealing with former CEO Carlos Ghosn and struggling through a few mixed years of financial results. The Ariya will allow the brand to get a leg-up on its Japanese market competition in the race to issue a fully electric SUV.
As previously reported, NIssan has confirmed as many as five different battery capacities for the model. It says the 63kWh two-wheel drive model (160kW/300Nm, 0-100km/h 7.5sec, 360km range) is 'ideal for urban and suburban commuters' while the 87kWh variant (178kW/300Nm, 0-100km/h 7.6sec, 500km range) adds range 'for those looking to venture on longer journeys'.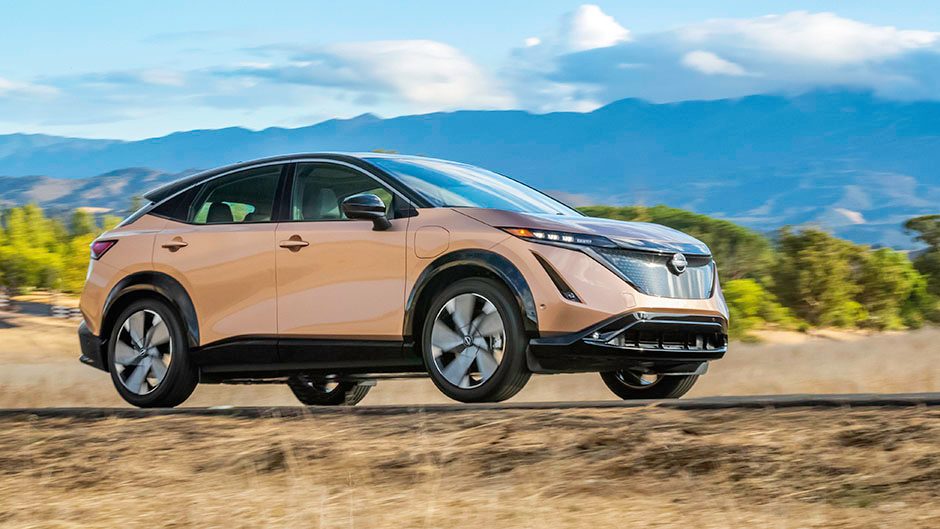 There's an e-4ORCE 63kWh model (205kW/560Nm, 0-100km/h 5.9sec, 340km range) which offers 'an attractive balance in performance and value' while the e-4ORCE 87kWh (225kW/600Nm, 0-100km/h 5.7sec, 460km range) will offer a longer range.
The top dog is the e-4ORCE 87kWh Performance model which comes with a higher power output of 290kW/600Nm and a 0-100km/h time of 5.1sec, while range is 400km.
Nissan says the 4.6m long Ariya weighs between 1800 and 2300kg with a near 50:50 front/rear weight distribution. Ariya will be rated to tow up to 1500kg.
The 63kWh versions use a 7.4kW charger for domestic use, while the 87kWh includes a 22kW three-phase charger. Ariya can also support quick charging up to 130kW. No charge times were provided.