Having recently teased its all-new Sportage, Kia has now gone one better; turning on the lights to show off its sophisticated looking new mid-size contender earlier today, with the expectation that it will touch down in showrooms later this year.
Often considered as one of the turning-point nameplates for the brand, the new Sportage follows a similar brief to its sister SUV, the Tucson. The new design aims to close the perception gap between the brand's best-seller and similarly sized options from Europe.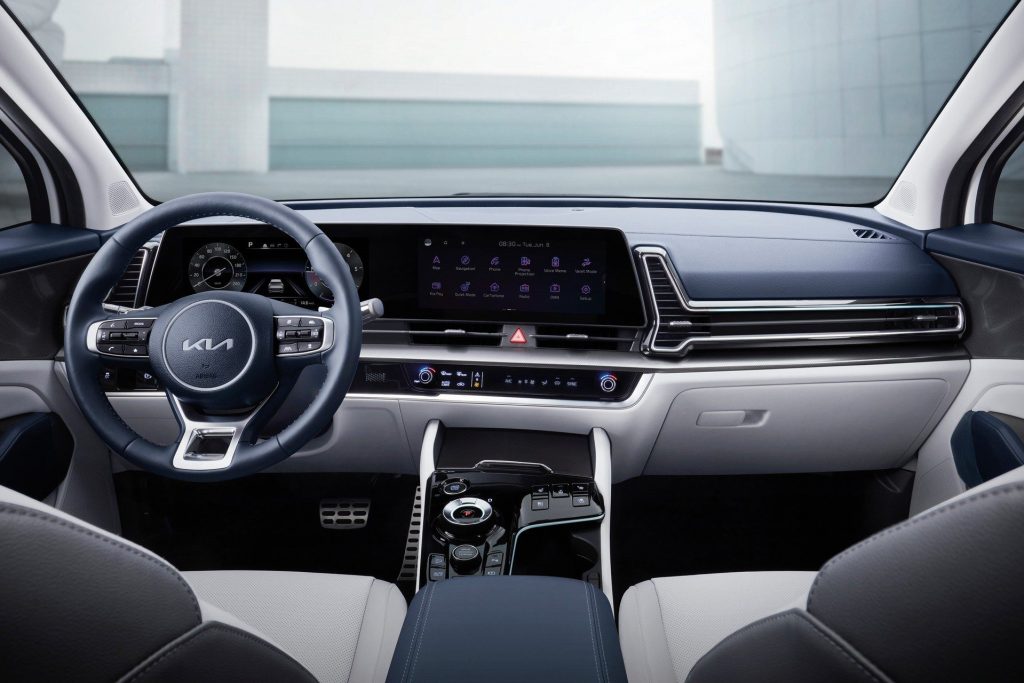 As previously reported, it lifts a lot of styling cues from its EV6 cousin, from the shape of the glasshouse to the integration of the headlights and grille to its full-length rear taillight. Expect more models from Kia to adopt similar looks going forward.
This is true, too, of the cabin. The curved, dual-screen unit behind the steering wheel looks all but borrowed from the EV6. The rest of the cabin is a clear-cut improvement on the current generation for style, with some models even offering sage green upholstery and wood trim on the options lists.
The reveal is largely detail free, meaning that Kia is yet to name its powertrain line-up for the model. One would expect it to have at least one electrified option, with the door perhaps open for a fully electric variant, too. Plug-in hybrid variants have reportedly been spotted testing in Europe.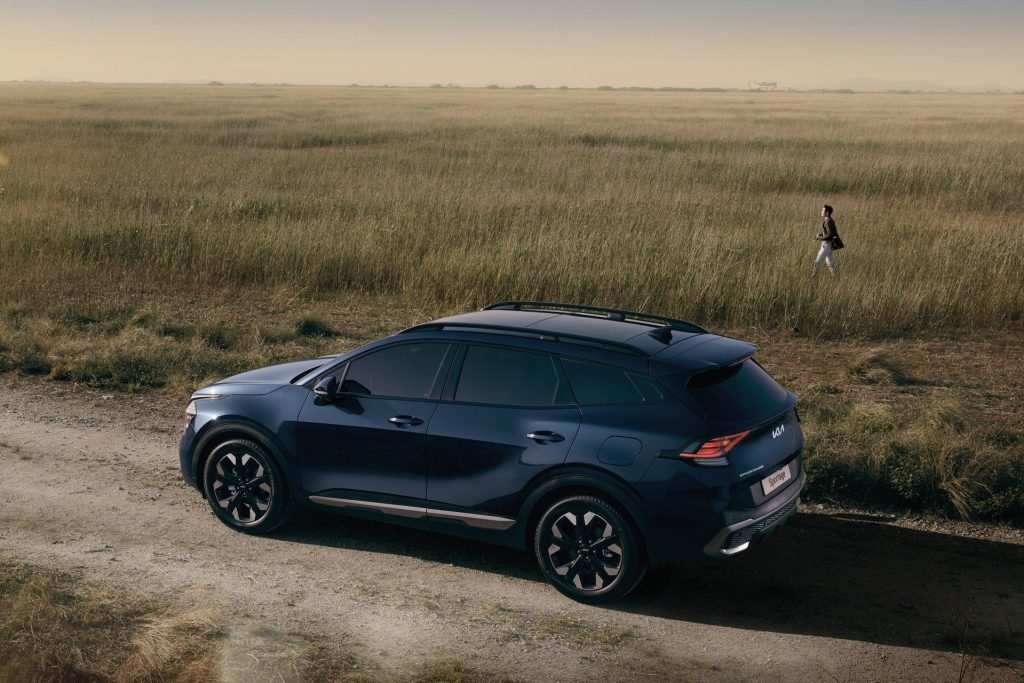 "Reinventing the Sportage gave our talented design teams a tremendous opportunity to do something new; to take inspiration from the recent brand relaunch and introduction of EV6 to inspire customers through modern and innovative SUV design," said Senior Vice President and Head of Global Design Karim Habib. 
"With the all-new Sportage, we didn't simply want to take one step forward but instead move on to a different level in the SUV class.
"When you see the all-new Sportage in person, with its sleek but powerfully dynamic stance, and when you sit inside the detailed-oriented cabin with its beautifully detailed interior and first-class materials, you'll see we have achieved those goals and set new benchmarks. In the all-new Sportage, we believe you can see the future of our brand and our products."