Zoe for a couple of years was the most popular EV in Europe, thanks to incentives but over here it's almost $70k new, without feebates. Worth it?
If you're one of those people who only wears one-off clothing items and cannot stand to be driving something that others might also be seen in, have we got the wheels for you? Especially if it's a town car you're after. Renault's Zoe is not only one of the rarest modern cars you'll see on city streets, it's also zero emissions, which is of course how it got its name. ZE, with an O in the middle. Geddit?
Why so exclusive? A new one will set you back $68,990, and that kind of reminds of how expensive Mitsubishi's first attempt at an EV was with its $60k i-MiEV city car. Back in 2010, that had a 16kWh battery and a range of just 100km. Zoe is a class up and better specified but in the interim nothing much has changed on pricing, even if range has expanded dramatically; the current Zoe with its 41kWh battery pack is good for around 260km. Next year it will be superseded by a model offering 52kWh from the same size battery. Range extends to a WLTP-rated 390km.
Perhaps that's why this one, which has done 12,700km, is now for sale at $52,990. Next year's model will also get a fresh motor meaning a power up from 68kW and 225Nm of torque (as in our tester) to 100kW/245Nm. That also means a sprint time to 100km/h in single figures for the first time. It's getting a minor external update but it's the cabin that receives a proper overhaul, rightfully so. The other significant upgrade is that from next year Zoe can support 50kW DC fast charging. At present the most range you can add per hour is around 130km. By comparison, a 50kW DC fast charger will add 145km in 30 minutes.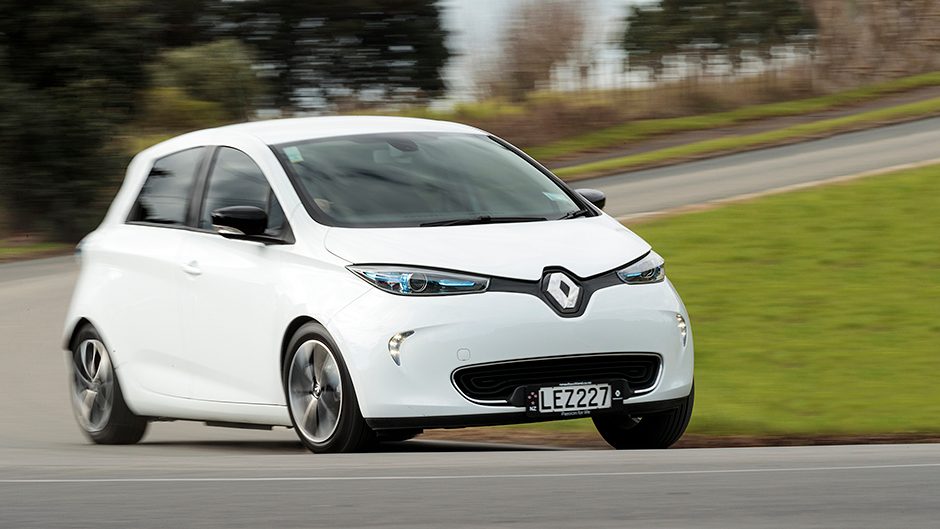 Anyhow, buy a Zoe and you'll be in an exclusive club. Renault has sold just two here this year, coincidentally the same number it has sold in Australia in 2019. Last year? Nine sales of new Zoes. Naturally it's price and size that hold it back. As with Leaf, most are sold as grey imports from the UK. Overseas, the story is vastly different. Zoe is amongst the EV sales leaders in the EU, moving almost 37,000 units in 2018 and nearly 24,000 for the first half of 2019. In 2015 and 2016, it was Europe's best selling EV. Of course in the EU there are subsidies for buying zero emissions rides. All up, Renault has moved almost 150,000 Zoes to date.
What else is there here? Primary competition is from Nissan which is now selling its bigger third-generation Leaf that has a similar size battery and range but significantly more performance for $59,990. Or the like sized but much quicker i3 at $77,200. Our Zoe uses the second-generation 41kWh battery pack, and with the 68kW/225Nm motor it gets along well enough, unless your passenger is dicking around with the Eco button which seems to rob it of life and soul. Just don't; feather the power pedal in regular mode instead.
At pick-up ours came almost fully charged with 262km indicated range (days later we recharged it to 280km of range). After the photo shoot and quite a bit of running around, much of it on the motorway system, it had one-third of the battery range remaining. That's the thing with EVs; they go best in town running, and anything involving motorway speeds drains the battery more quickly without as many regeneration opportunities. Stick below about 80km/h and range decreases less dramatically. With the standard mobile recharger you're looking at about 15km of added range per hour.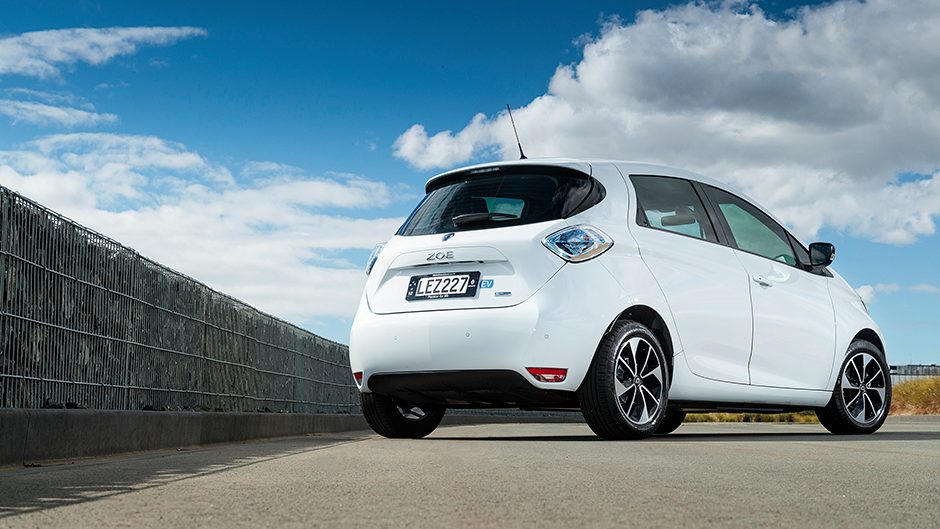 Renault reckons a 2kW three-pin plug recharge can take up to 25 hours whereas with a 7.5kW single phase wall box you're looking at more like eight hours. An 11kW three-phase wall box requires only 4.5hours while using a 22kW three-phase charger, it's more like 2.5 hours from totally exhausted to completely full. Zoe comes with a type 2 Mennekes cable but any home charger will be extra atop the $68,990 purchase price. As to performance, don't expect anything like the latest Gen3 Leaf or i3 rates of zippiness. With its 300kg battery pack, Zoe scales up at just on 1500kg, compared with, for example, a Clio upon which it is based at 1200kg.
Most EVs now have about 100kW of power but even the base Ioniq EV with 88kW can turn in a 0-100 time in under 10sec. Renault reckons on 13.5sec for Zoe, and while we got 12.9sec, acceleration rate slows above about 70km/h. In town, 0-60 is done in under 5sec. An overtake requires almost as much time as the amble to 100km/h.
If you're not in a hurry this takes to the open road just fine, only be aware you won't get the range you might in town. It's quiet on the go, like all EVs, hushed even, and being a European offering has an 'EV voice', which is an artificial hum up to 30km/h. No supermini-sized offering rides that well but being French this is better than most. And it corners quite well too, the added weight of the battery pack kept low and central. In the end the eco-rubber is the limiting factor, that and the digital steering.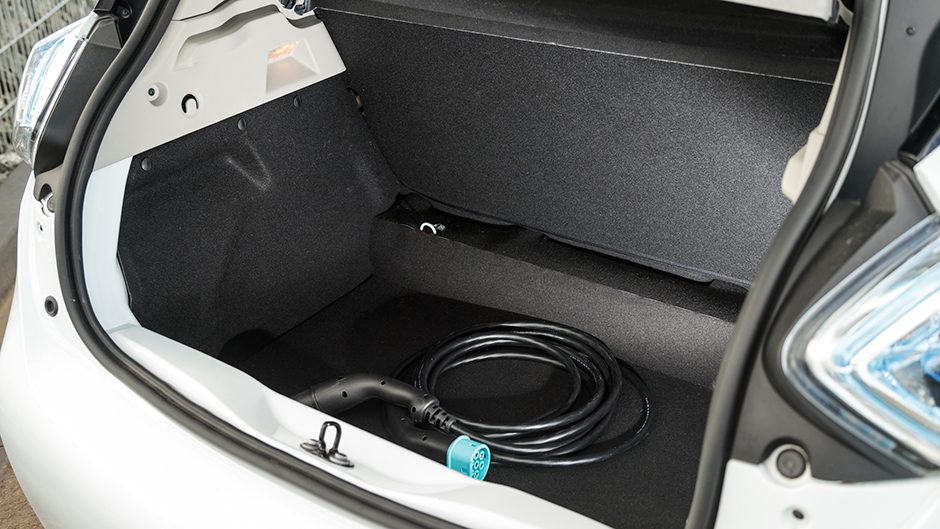 So it's much more at home in the urban environment where speed is not of the essence and the battery isn't drained so quickly. There's just one level of regen which kind of dates the car a bit, as does the tiny monitor for the reversing camera. Build isn't quite up with some of its competition either, even amongst superminis, the doors clanging shut, even the wee charging port door not closing that convincingly.
Plastics inside are predominantly of the hard variety. Directly ahead of the driver is a thin TFT screen showing speed and battery charge and range remaining. Being Clio based it is not too cramped in the back for a 4m town car, and the hatch carries 338L of gear, expanding to 1225L after one-piece split-folding of the rear seat. Visibility is notably good.
Standard fit gear in the decidedly pretty little car includes sat nav, cruise, Bluetooth, rear parking sonar, comfort entry, air con and the usual EV flow monitoring. There's no blind spot monitoring, lane change warning or AEB, and blue-hued headlights are halogens. No ANCAP result here either.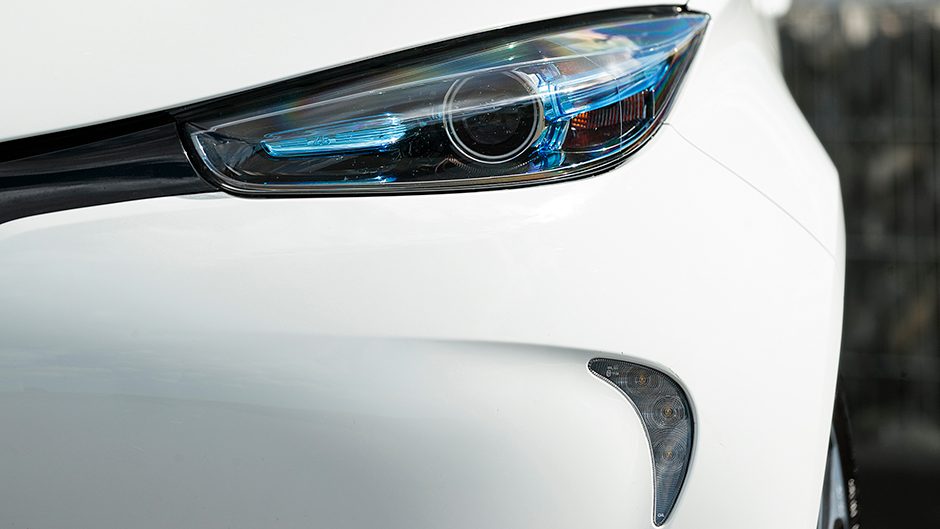 Zoe while cute is showing its age but the usual EV elephant is the price tag that's simply too close to those of other more modern EVs that are in another class of speed, quality, size and often range.
Second-hand, however, it is a different proposition; with around 10,000km on the clock they can be had for less than $50k. Even so, superminis with regular motors new are half that price.
Despite some of their clear advantages, zero emissions, cheap to operate and service, and quiet running being the obvious ones, EVs still have a long way to go before becoming mainstream.
| | | | |
| --- | --- | --- | --- |
| Model | Renault Zoe | Price | $68,990 |
| Engine | 68kW/225Nm | Drivetrain | front-wheel drive |
| Fuel Use | 13.3kWh/100km | C02 Output | 0g/km |
| 0-100km/h | 12.87sec | Weight | 1492kg |