Back in July, Renault confirmed plans to start building a series of hydrogen commercial vehicles under a sub-group called HYVIA. Now, a few months on, it's shown off its first alternative-fuel product; the Master H2-Tech.
Looking somewhat innocuous barring the garish blue wrap, the Master dumps its typical diesel powertrain for a system consisting of a 30kW fuel cell, a 33kWh battery, an electric motor, and four hydrogen tanks capable of hosting 6kg of hydrogen at a time.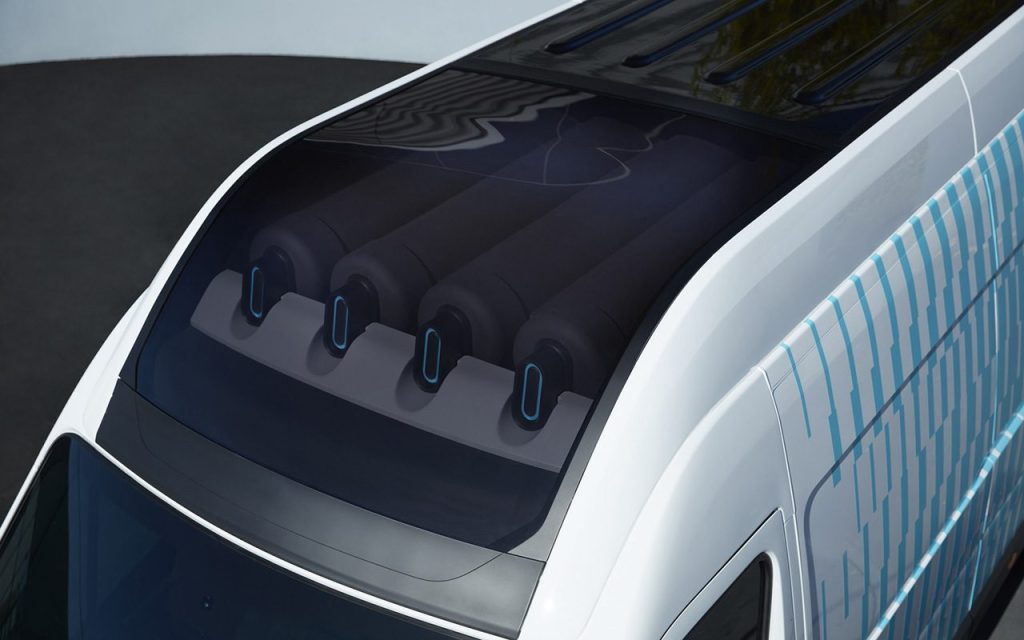 Look a little closer at the Master, particularly its roof, and you'll see that said tanks are actually mounted above the driver's cab, on top of the windscreen behind a tinted cover. It's a seemingly odd place to put them, but it does mean less compromise when it comes to the van's space.
The fuel cell also resides in the H2-Tech's roof (this time at the back) for presumably the same reason. Indeed, the H2-Tech boasts 423.8 cubic feet of storage volume in its rear. A chassis-cab version and a 15-passenger 'Citybus' version are also on the cards.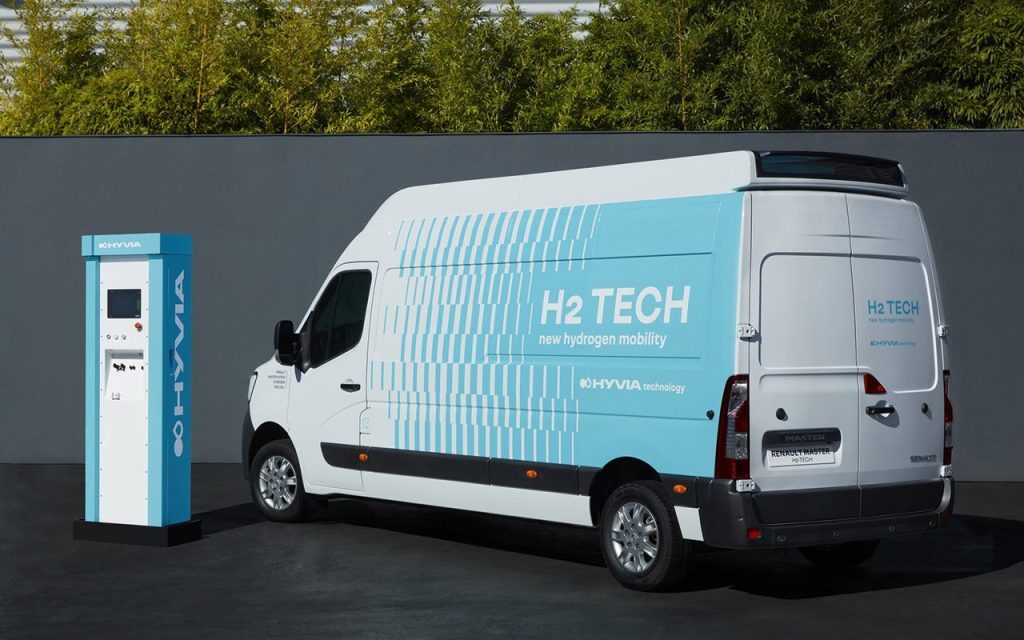 Range is undoubtedly the big question, and the H2-Tech seems to deliver. Renault claims it's capable of 500km per fill in this van capacity. The chassis-cab is said to offer 250km of range, and the 15-seater 300km of range.
While hydrogen is a bit of a black sheep when it comes to passenger vehicle applications, it continues to make significant inroads in the commercial sphere. Renault's van projects might be just the ticket for the marque to get ahead of its core competitors.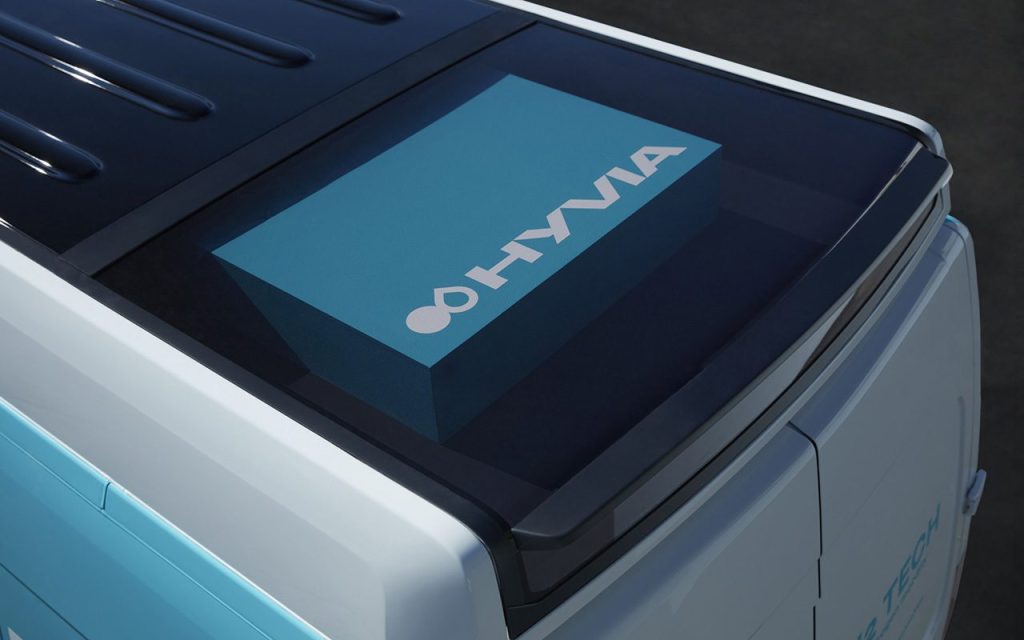 Seeing that hydrogen accessibility is also an issue, Renault isn't merely selling vans either. It's HYVIA sub-brand is also bringing hydrogen stations to market, for sale, rent or lease (at least in Europe, anyway).
HYVIA boasts that the stations can refill a vehicle in as little as five minutes, placing refill times much closer to that of a traditional internal combustion engine vehicle. These stations offer 'green hydrogen', too, which will appease at least some cynics of the alternative fuel.