Every time the Las Vegas SEMA Show rolls around, there's always certain brands that put in a lot of effort. Stellantis brands Ram and Jeep are two such brands.
And, as the industry prepares for this year's edition of SEMA on November 2-5, it appears that Ram and Jeep are once again pulling no punches.
Overnight, the two firms have shown off a series of teasers showing five vehicles that are set to debut at the event; three Jeep products and two Ram pick-ups.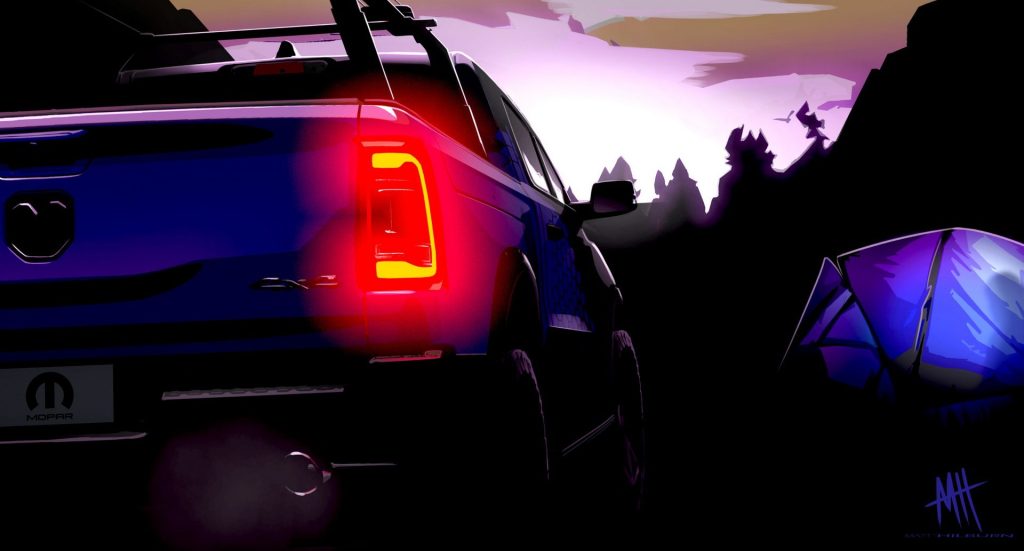 Although all five teasers piqued our interests, there's one that stands above the rest; a Ram pick-up. While it's unconfirmed, the model is thought to be an electrified version of the popular 1500.
The teaser [first image] shows a Ram that looks a lot like the current 1500 line-up, with the same fascia as the TRX, with a body-coloured bumper thrown in for good measure.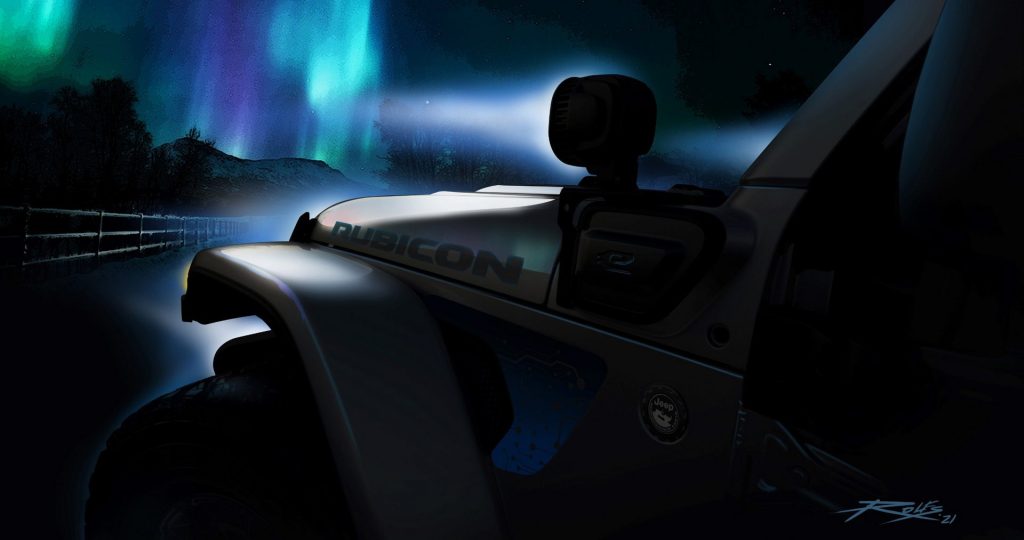 What's spurred on the electrified rumours is the blue badge and tow-hooks. This blue echoes the blue featured on other electrified Jeep and Ram products.
It's been reported that the model is most likely to be a hybrid '4xe' variant, although it's worth remembering that Ram has also confirmed that it's developing a fully electric 1500, too. Announcing the news earlier this year, the electric Ram isn't slated to arrive until 2024.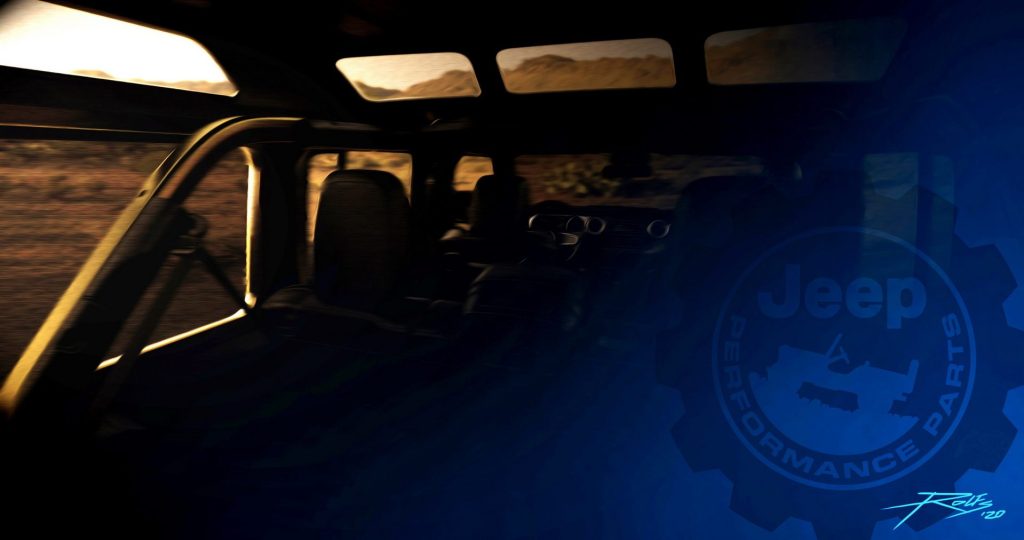 The so-called electrified Ram is one of two apparent 1500s teased in the imagery. The other [second image] is an overlanding version coated with Mopar signage and a huge sports bar. 
The trio of Jeeps, meanwhile, include a Wrangler Rubicon with similar blue highlights as the aforementioned Ram [third image], plus an 'E' badge. It's thought that this is a hybrid 4xe model. Another Wrangler is also teased in the images via an interior shot [fourth image], appearing to show the presence of a 'high roof' for camping.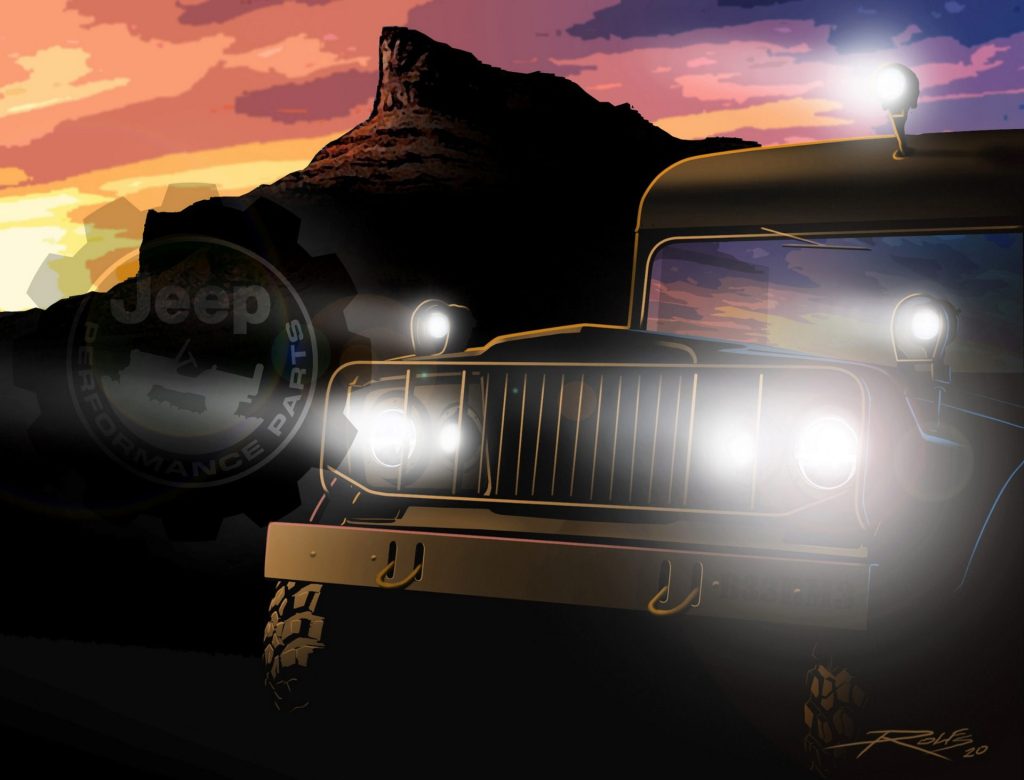 Last but certainly not least is a very old-school looking Jeep [pictured above]. It looks to be a vintage Gladiator, with military-style decoration. The image could be teasing some kind of Gladiator project or retro parts initiative. 
Expect to see plenty more about Sema in the month before the event opens its doors.