The key to choosing the perfect fixer-upper project car is choosing a car with the right mix of simple analogue engineering and readily available parts. In other words, anything other than this heavily fire-damaged Bugatti Chiron.
Those keen to burn away a few hours under lockdown can easily do so by browsing American salvage website Copart.
The US institution is heaven for motoring anoraks, as it's filled with interesting cars reclaimed by insurance companies. There's plenty of sorry tales in there, but also the occasional gem.
This Chiron is one such vehicle. Currently listed by Copart, the poor thing suffers from fire damage through its right-front fender and across the bonnet. There's also a thick layer of dust and gunk throughout the cabin and over the front clip; perhaps the remnants of a fire extinguisher.
As with most cars on Copart, there's no long spiel explaining exactly how the damage occurred. The listings instead embody the ethos of 'as is, where is'.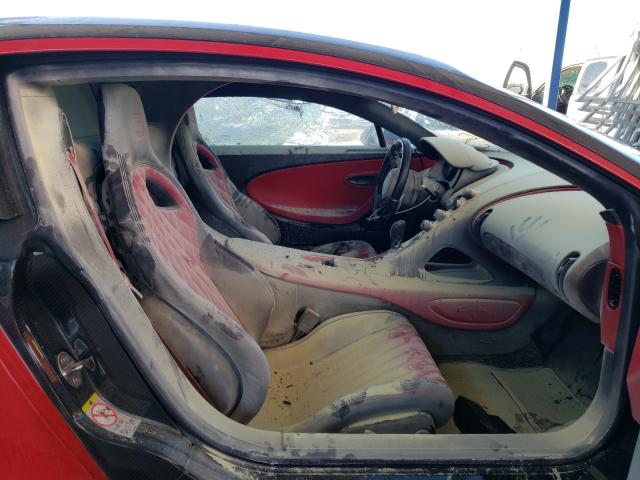 For what it's worth, Copart specifies that the Chiron still actually runs and drives, as you'd expect given that the damage isn't anywhere near the huge 8.0-litre quad-turbocharged W16 engine, which produced 1103kW of power when new.
The salvage site estimates that the red Chiron is worth US$345,000. Given that these cars cost US$3,000,000 when new, and most likely cost even more than that now, if you have the chops to repair this thing to its former glory, it could be the performance car bargain of the century.
Or, you could put a 2JZ or an LS in there. The sky's the limit.