Ram adds another variant to the 1500 line-up with the Warlock. What's it like?
Ram keeps trucking along in New Zealand, sales up a healthy 22 per cent in 2020, despite a market depressed with the whole Covid fiasco. To help keep the momentum steaming, the local line-up has another offering in the 1500 range, this new Warlock bringing the number of variants to five.
Warlock is an historic name, dating back to the seventies. It was used on a dress-up kit for the Dodge Ram that was aimed at the youth market and, as such, was adorned with pin stripes, gold wheels, fat tyres, chromed running boards and oak timber stake sides for the tray.
Nowadays, buyers crave the rough-and-ready look for their truck. And so they say the Warlock 'comes with extra menace' courtesy of a front grille borrowed from the Ram Rebel (a more overtly-styled, off-road spec pick-up available in the US), which is paired with the bulging sports bonnet. There are powder-coated steel bumpers front and rear, and subtle fender flares. The wheels are the same design you'll find on the Express model, but are painted in a semi-gloss black.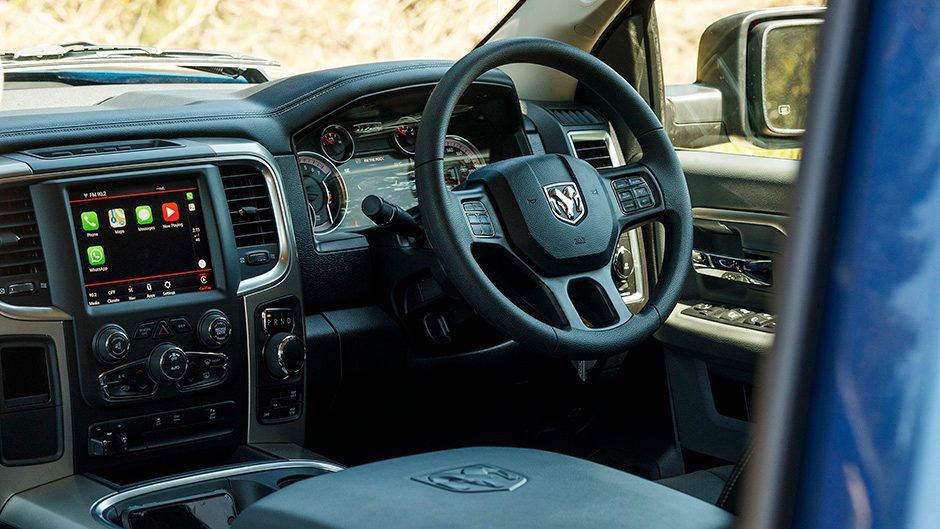 Other blackened bits include the smoked headlamps, accent badging and Warlock decals. Some of these styling accents are lost on this truck's dark blue hue; white or red would show them off better. Real Ram fans might notice the Warlock also gains a one-inch suspension lift. While the ground clearance at axle height has increased only minimally, the rampover angle has been improved. And it's now a bit more of a stretch up into the cab, the side steps being genuinely useful on this thing. Like all Ram 1500s, the Warlock comes with switchable four-wheel drive.
It also comes standard with the RamBox and those integrated storage lockers in the wellside for your bits and pieces. They aren't huge, but evidently there is 210L of space inside, and both are watertight should you decide to use them as a chilly bin. They also come with a drain plug.
The tray itself is slightly narrower as a result but it's still plenty big enough. Warlock also has the handy cargo divider inside, helping easily partition off a section of the bed, or this can be reconfigured as a tray extender to help secure a longer load. Rounding out the package is a tri-fold tonneau cover that's also fairly easy to use in the grand scheme of these contraptions. The Rambox and cover add $5000 to a regular 1500 but, as stated, are part of the Warlock deal which has an RRP of $119,990. That's line-ball with the Laramie and, like that model, it has leather trim and a few other items the lesser models miss out on, like the 60/40 split folding rear seat, which is actually quite handy. What it doesn't get are seat heaters, smart key and a leather bound wheel; the urethane rim is a sore point on a six-figure vehicle. There's not even a rear screen defroster. Dual-zone air is present, as is an eight-inch touchscreen with sat nav, Apple CarPlay and Android Auto. Like all Rams, there are only the safety basics; active features aren't offered.
Behind that blackened grille is the 5.7-liter (because it's American and that's how they spell it) Hemi, poking out 291kW with 556Nm of torque. It teams with the usual eight-speed auto. The tough specs run to an 820kg payload and a 4.5 tonne maximum braked towing capability.
At this point, prospective Ram buyers might be wondering whether the mad TRX is a happening thing for right-hand drive markets. What's the TRX you ask? Recently unveiled, this monster is described as being the fastest and most powerful mass-produced truck in the world. That's because Ram has plonked a 702hp Hellcat 6.2-litre supercharged Hemi between the chassis rails. It's said to be "inspired by the competition's nightmares" and is designed to blow the Ford F-150 Raptor away. Everything is spec'd up to Level 11, with desert racing grade suspension and wild styling. According to the Ram Australian website; "as the only Fiat Chrysler Automobiles authorised importer and remanufacturer of right-hand drive RAM Trucks in Australia, we're working closely with our colleagues in the US to bring the TRX to Australia in 2021." And that means there could be the chance to see it here too. The Aussie media is picking a price in the $200,000 bracket, so it'll be exclusive if it does make it here.
That makes the Warlock slightly more attainable then. And the regular Hemi has enough pace to see off most other double cab utes, quite comfortably too. The lift job doesn't have a noticeable effect on the Ram in corners. The Warlock's responses are slightly dulled but there's not a swag of roll to contend with either. They haven't fitted big knobbly tyres here so the road grip is still sorted. You never want to get too wild when flinging close to three tonnes of high riding yank iron about, though the Warlock rumbles down a winding back road in reasonably tidy fashion. It's wide which is good for stability, but doesn't leave much room for error. The steering pokes it around in a mild mannered fashion, and there's even a slight sense for what those big treads are doing.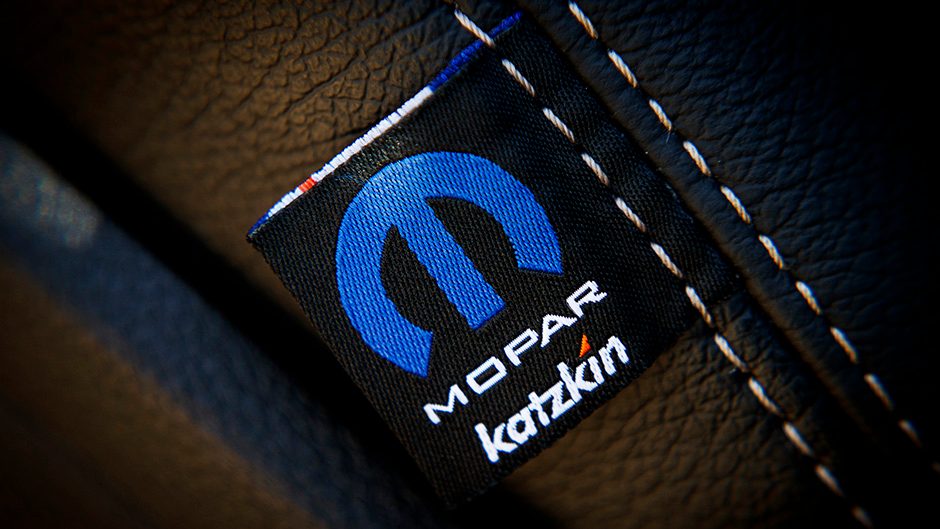 If anything, we reckon it's better at riding out the bumps, with fewer of them sending a shimmy through the chassis. On gravel, it rides those nasty corrugations well, though there's a bit of diff hop if you're powering on as this model lacks the on-demand 4×4 setting the flash Laramie adds which helps to negate this. Like all American pick-ups, the brakes aren't reference grade so give yourself more space in order to haul it up.
She's a big brute, always requiring a car park and a half, though it isn't too unruly in traffic. It's usually during turnarounds where you bemoan its size. Ideally you'll live rurally, have a big driveway and one helluva garage. It's not as bad on the gas as you might think. Okay, an average of 14.5L/100km (rumbling around unladen, nothing on the tow hitch) isn't doing anything to help our rising emissions levels, but the eight-speed auto eases the V8's appetite. And so too the cylinder deactivation system, which is fairly active. This is good for gas use but not for the ears as the exhaust system sounds like its gargling water.
Given the Warlock is the same price as the Laramie, we'd opt for the flasher version. If the 1500 isn't quite big enough (but we assure you it is) Ram is set to launch the latest generation of the 2500 Heavy Duty locally, so watch out for that soon.
| | |
| --- | --- |
| Model | Ram 1500 Warlock |
| Price | $119,990 |
| Engine | 5654cc, V8, EFI, 291kW/556Nm |
| Drivetrain | 8-speed auto, switchable 4×4 |
| Fuel Use | 12.2L/100km |
| C02 Output | 283g/km |
| 0-100km/h | 6.90sec |
| Weight | 2630kg |