Peter 'possum' Bourne is best known for his exploits behind the wheel of various Subarus but where are those cars now? We spoke to Cantabrian Stu Weeber, who is seeking to keep their history alive.
Stu Weeber's first encounter with Possum Bourne was in 1989. The apprentice mechanic was just 25, and had won the Rally New Zealand Championship, driving a Subaru RX2 in the Group N production class division. Now thirty years on, Stu remembers that first meeting well. "I was racing in Group N and Possum was in Group A. He shook my hand with a beaming smile and we talked," reflects Stu. "I was immediately struck by his passionate and unstoppable personality."
The two were to go on to share many memories. It's these recollections that are living on today in the form of the cars that Possum once drove. That initial encounter in 1989 led to Stu receiving a call some seven years later from Simon Currie, Team Manager for Team Subaru Australia, asking Stu whether he was available to join the team as one of their five mechanics. Stu leapt at the chance. His role involved pre-rally testing and post-rally servicing and maintenance.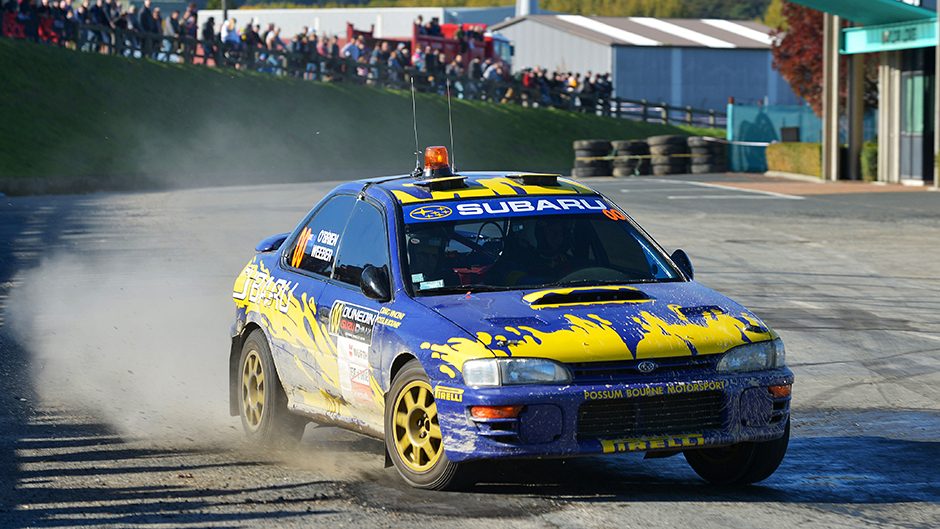 Stu remembers the time with fondness. "It wasn't just fixing cars. Possum would get us involved in everything. We regularly drove the truck with Possum's car and parts all the way across Australia. It was a mammoth journey, but we did it because we loved the sport, we loved the camaraderie, and we loved Possum," smiles Stu. "We would typically carry 60-plus tyres as well as all the other spares. We didn't have room for Possum's car in the truck, so he suggested that we put it on a trailer on the back. He was always thinking of ideas like that."
During his eight years as a mechanic with Possum, Stu travelled extensively to Japan, Indonesia and Australia, ensuring that Possum's cars were always in mint condition for racing. But it was after first viewing the Group A Impreza WRX that Stu knew he wanted to own one for himself.
"It was a test day and we were checking some of the tuning. I made a pact with myself that day, that I would own a Group A car one day," says Stu. But his ambition was a long way off being realised. The Group A car Stu refers to began its life as a Prodrive car in 555 colours. Prodrive, based in Banbury, UK, first became well known for its involvement in the World Rally Championship with the Subaru World Rally Team, developing championship-winning cars for Colin McRae and Richard Burns.
This particular Impreza WRX was off to an instant winning start, taking victory in the 1995 Monte Carlo rally with twice World Rally Champion Carlos Sainz behind the wheel. From there Possum bought the vehicle and went on to contest the Asia Pacific Championship and the Australian Rally Championships (ARC) with it. The car spun some miles in 1996, 1997 and 1998, with three consecutive wins for Possum at the ARC. After joining Prodrive in the early 1990s, Possum had his sights set on producing a world production class vehicle of his own to compete in the World Rally Championships.
"Possum was a natural fit for us, he was on a par with the likes of Colin McRae, and he always gave us a warm welcome to New Zealand. It felt like he was one of us," said David Lapworth, who is now R&D director of Prodrive, but was technical director of the Subaru World Rally Team whilst Possum drove for Prodrive. In order to fund his campaign, Possum sold the Impreza to a private owner in Argentina. Stu believes it won two championships there, before changing hands again and ending up in Paraguay.
It was only at a Subaru team reunion dinner at Rally New Zealand in Auckland, five years later, and two years after Possum's death, that one of the Prodrive crew happened to mention that the Impreza had appeared for sale on eBay. "After a few rushed phone calls home to my wife, Joanna, and the usual due diligence, I made the purchase," says Stu.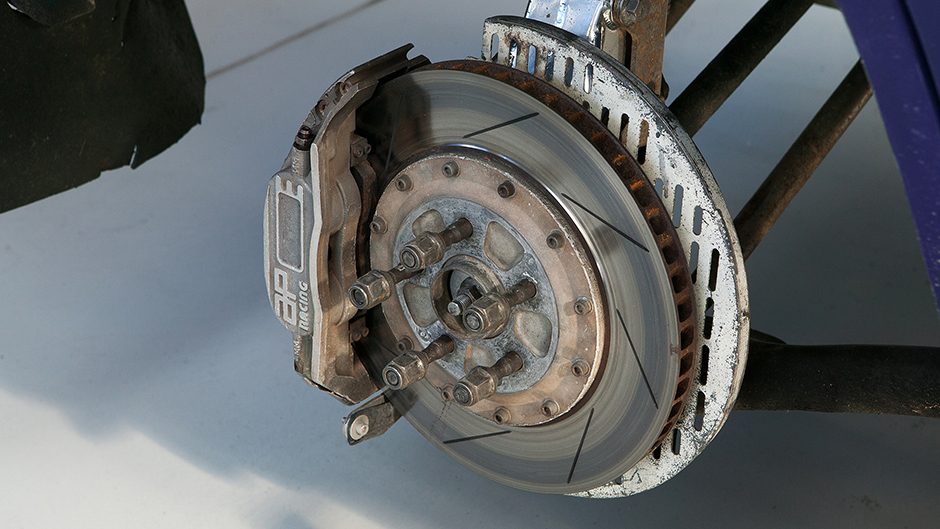 Joanna, Stu's wife, is just as passionate as he is to keep Possum's legacy alive and did so much behind the scenes, often going unrecognised. She would run their business single-handed while Stu was away with Possum and the team. It truly was a team effort. "The car made its way via river boat, container ship and road to us in Christchurch," states Joanna. "The dream had finally become a reality." But the dream didn't stop there.
After returning the Group A car to its original racing status – complete with 'past shelf-life' spares that Stu had amassed while working as a mechanic for Possum – Stu felt compelled to continue his collection. So in 2011 Stu purchased the Subaru Legacy recce car that Possum used for the ARC.
The recce car was ordered new by Prodrive and was delivered to New Zealand in time for the 1992 Rally New Zealand and was first registered here and has worn NZ plates ever since. Possum bought the car in 1995. Being left hand drive the recce car was necessary for making accurate pace notes. An original Legacy this is not, and it is still set up as last used by Possum. His tape remains on the dash to mark off degrees of steering input when doing the notes, the rally computer is still screwed to the dash and on the outside a massive pair of driving lights dominate the front and 555 decals to the rear. The car oozes rally history every bit as much as the Group A car does.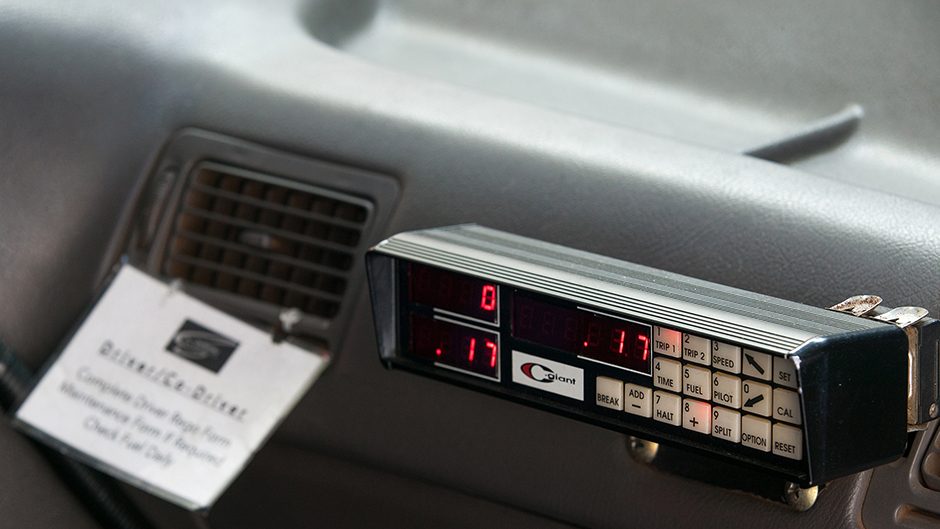 Next came the transporter and trailer. Stu's friend Paul Quinn had bought the transporter for his MkII Jaguar. When Stu saw the history behind it and the links to Subaru, he made his friend Paul an offer, which he accepted. Stu asked Possum Bourne Motorsport in 2013 whether they still had the trailer (which they did) and they sold it to Stu to help him complete the full set and reunite every piece of one of Australia's most successful rally teams.
The collecting continues, with the latest addition being the Subaru Leone, which Stu purchased this year from Japan. "It's in a bad state. It's been sat outside for decades," says Stu. With the original 4000kms on the clock, this car is one of Subaru's first rally cars.
Driven by Shekhar Mehta, the famous Ugandan-born Kenyan rally driver and five-time winner of the Safari Rally, it's another piece of history. "Possum and Shekhar were great mates, and Possum's wife is from Kenya, so it's great to tie all the emotional connections together," muses Stu. "I'll be spending some hours doing this one up!"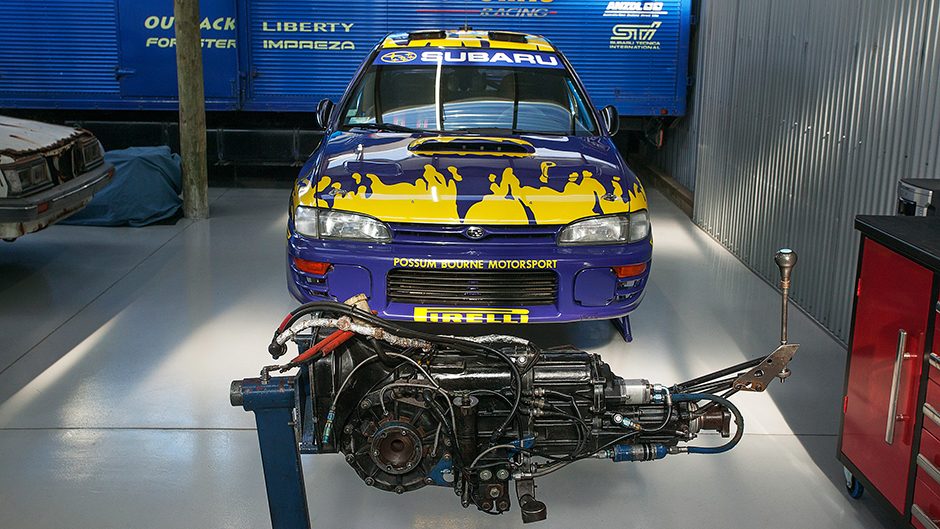 "I learnt so much from Possum," says Stu. "I feel he gave me so much as a person. I owe it to him to keep his history alive," states Stu. "He was such a dedicated and motivated man. He just always wanted to win. Even when things weren't going well, he always pulled out the extra effort. No matter what the hurdles."
The story of Stu's collection becomes even more meaningful when learning of the circumstances of Possum's death. Bourne suffered serious head injuries in a non-competitive car accident in April 2003, and died shortly afterwards. He was driving the Race to the Sky track, on the Waiorau Snow Farm Road, notorious for its numerous corners and hairpin bends, and hence its appeal for rally driving. Stu remembers the day all too clearly.
"We were camping with Possum and his family at Cardrona. Possum actually asked me if I wanted to come with him on the drive up to Snow Farm. For some reason I said 'no'. I can't remember why," muses Stu. It was that drive up the mountain that led to the fatal crash for Possum, and an end to the legend of motorsport.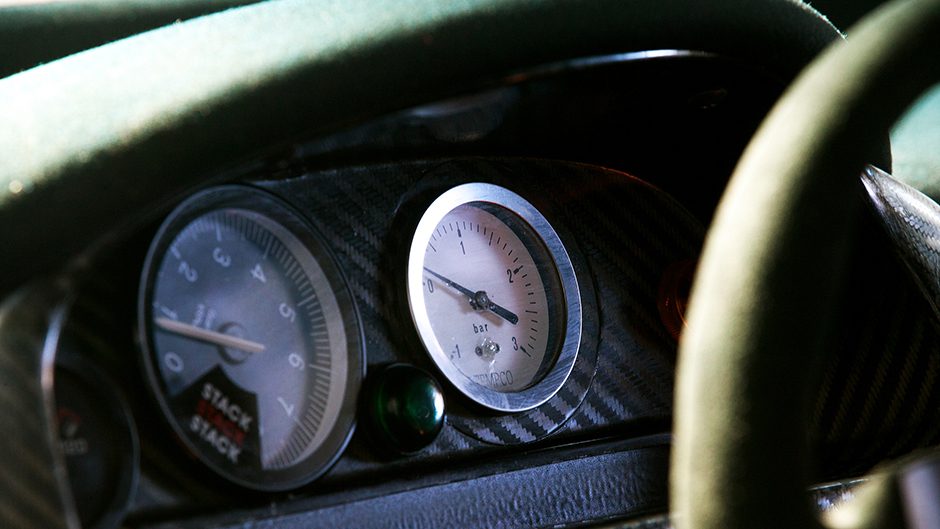 "He made the sport exciting. His personality was infectious," reflects Stu. "He brought rallying to another level. On top of that he was always approachable. He could talk to anyone. He loved the media and he loved dealing with sponsors. He was a fantastic marketeer and a fantastic driver. He was a great family man and a great husband."
So what does the future hold for Stu and his memorabilia? "Possum wouldn't have wanted these cars just sitting around idle," states Stu. "We want to bring them out to sprints or rallies as much as possible. In April this year we were invited to be the 00 safety car for Rally Otago. That was really special because it was held on the same day as Possum's birthday."
Many motorsport fans in New Zealand will not have seen these cars. Eventually Stu wants to take the whole collection to Australia to run publicity events with Subaru Australia. "The Group A Impreza won so many championships there and it would be great to see the kit return there."
In a quiet suburb of Christchurch the legacy of Possum Bourne really does live on.