The Czech arm of VW now has small, medium and large SUVs in its line-up. Kamiq promises space, safety, style and comfort. Does it deliver?
With the arrival of the Kamiq, Skoda's SUV range all of which begin with a K and end with a Q, is complete, headed by Kodiaq, and with Karoq and now Kamiq beneath. The name is evidently from the Inuit language and supposedly means 'perfect fit'. In English, it's an appealing little high rider with the popular stacked lighting signature.
It gets the look right, primarily. Like Juke and Kona that kicked off the styling frenzy aped by many, this features narrow LED headlights with the crystal cut effect above, DRLs directly below, along with a sculpted bonnet, strong lateral character lines, a sloping roof and prominent roof rails. It presents well enough and when you jump inside the quality soft plastics up front are immediately apparent.
Kamiq is a three-model range, the base Ambition and middle variant you see here, dubbed Ambition+ are available now, differentiated partly by their engine displacements at 1.0 and 1.5-litres, respectively, while the range-topper, named Monte Carlo, arrives at the end of winter. All are front-wheel drive which is largely par for the small SUV course.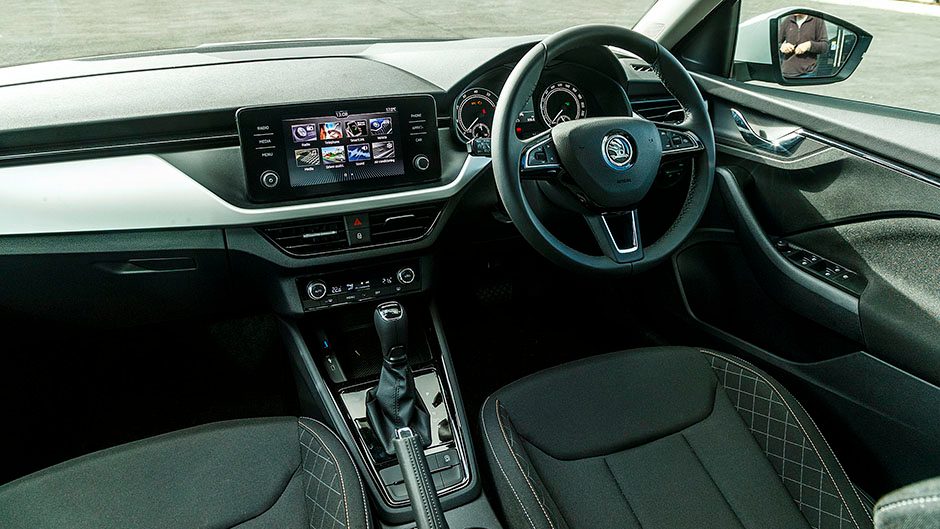 Skoda typically goes large on space, even claiming a benchmark for interior and luggage capacity, but that fails to include the likes of rivals HR-V and Kia Seltos, their 448-468L hatches a good bit bigger than the 400L equivalent in Kamiq. They all have generous legroom compared with some others in the class, but HR-V rules in that regard.
But it's as much the raised seating position as anything that buyers are after so they can see roughly as much as the next SUV in front can, and Kamiq rides 37mm higher than Scala with which it shares its underpinnings. Regardless of all that, the driver still won't be able to see much if there's a ute in front of them.
Of course you can always change lanes and that brings us to the lane keeping device on the Kamiq. Nice to have it, a handy safety feature when you're distracted by the touch screen. Only to turn it off it's not quite so easy as hitting the end of the indicator wand (thank-you Audi, and MG for copying that design). What you must do is undertake a five-step touchscreen process to neutralise this driver assistance device.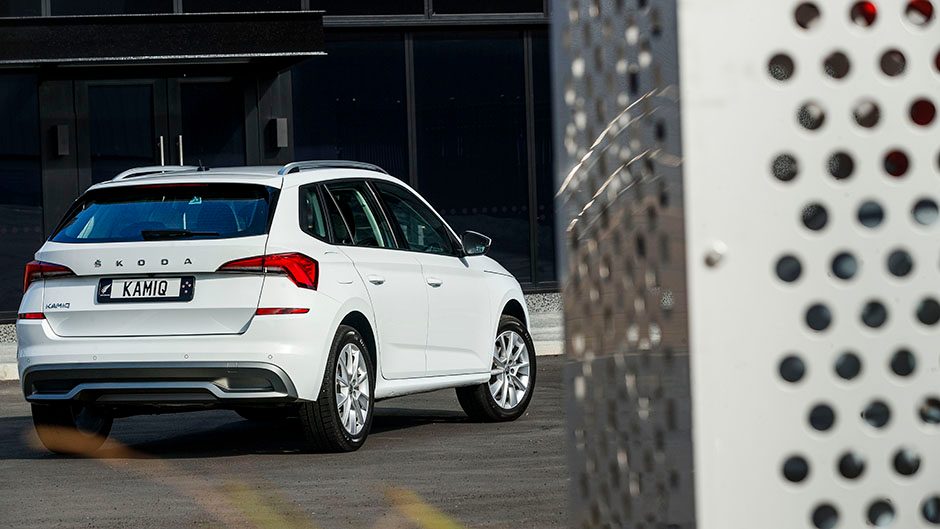 Why would you want to? Because on the open road it's forever chastising you for getting too near the lines marking out the shoulder, but aren't you supposed to keep left? And back on the motorway it's just annoying having a computer steer the car for you.
Fortunately, one of the other driver assistance devices is a fatigue alert, which should help to stop you wandering into someone else's lane inadvertently. But it's ironic that the lane keeping device is needed to save you from being distracted while you're being distracted trying to turn it off. A tech conundrum [one that can be solved by turning the system off while stationary Pete – Ed]. At least this system is compatible with all smartphones so that's one less item to totally distract.
Other safety bits and pieces include seven airbags, cruise control (but active cruise adds $900), and AEB along with collision avoidance. Blind spot monitoring and rear traffic alert add another $900.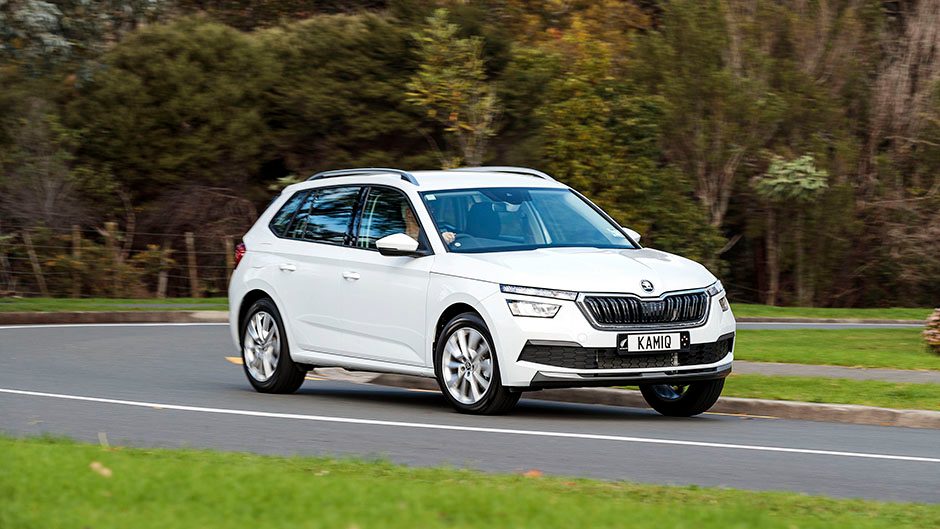 All of this stuff is fitted as standard to the Monte Carlo, along with a panoramic sunroof, adaptive LED headlights, tinted windows, front parking sensors and black carbon sports seats but that adds $6000 to the bottom line ($42,990 vs $36,990 for the Ambition+). And it is no different mechanically, so Ambition+ is arguably the sweet spot in the range at $36,990, especially if you option in the adaptive cruise control. Its LED headlamps are quite sufficient on their own. Some might like adaptive dampers and drive mode selector, a $750 upgrade if you're after added ride comfort.
With fixed suspension, this is pretty much the opposite to the MG HS we drove a week earlier. The seats and suspension in that are cushy, but Skoda has taken a European approach to Kamiq and decided that dynamics matter at least as much as comfort. The claim that this is "setting benchmarks for space and comfort" is something that Skoda suggests for each of its new entrants. And often they're right; those apply for Superb or Octavia but in their classes they have limited competition. In the small SUV sector, there's a long list of rivals and claiming benchmark status here isn't so straightforward. Up against like-priced and similarly sized vehicles, there's any number that ride better; on the open road even with a load of gear and passengers aboard, this can feel wibbly-wobbly over undulating surfaces, the firm dampers and springs not quite compliant enough to keep the body on an even keel. And the seats are pretty firm too, which you might not notice in town but after an hour or so at the wheel you certainly do.
Still, Kamiq is reasonably spacious given its relatively compact 4241mm length and, as we would later discover, rather convincing on sinuous tracks. That's partly because it rides on the same platform as Scala. So it drives similarly, only the hatch offers 467L of load space in the back, more than Kamiq's 400L. However, that does expand out to nearly 1400L once you disappear the rear seat backs.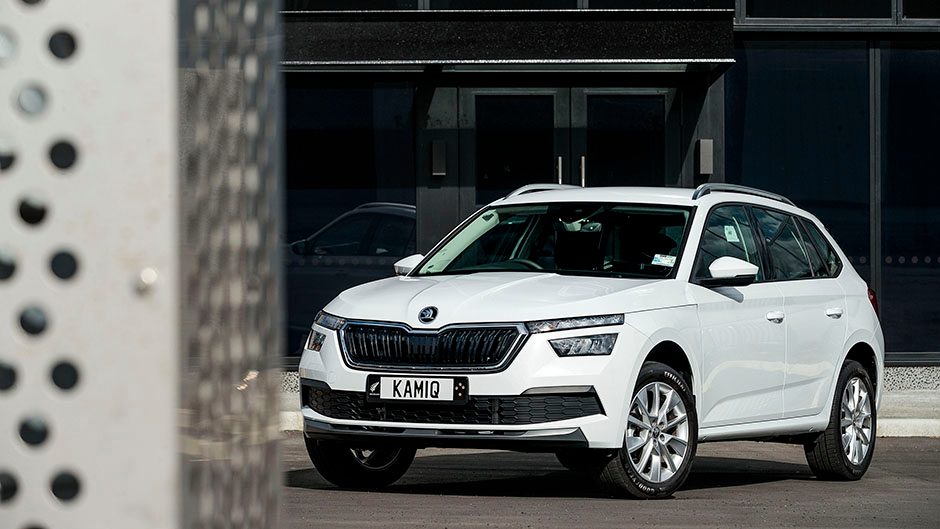 The two sibs weigh much of a muchness and share the same powertrain so small wonder they drive similarly. They're roughly as quick too. As with most VW-based product, this runs a Drive and Sport mode for the transmission but you don't need to mess around with any touch-based selector on the passenger side to swap between modes for this is much simpler. Merely haul on the shift lever to access Sport. In Drive mode, economy is the priority and few small conventional (non-hybrid) SUVs will sip fuel as elegantly as this. On sections of flat hot-mix we saw low 4s on the instantaneous fuel use gauge, thanks to only running on two cylinders as this engine features Active Cylinder Technology. It's easy to see averages in the fives on the open road and sixes in town, with an overall combined figure of 5.8L/100km.
And yet it goes pretty hard when asked the right questions. Despite an aversion to being stalled up on the brake in Drive, meaning a slow start out of the blocks, a swift-shifting twin-clutch transmission meant it met its claimed sprint time of 8.4secs with 0.2sec in reserve. Not too shabby for a 110kW/250Nm mill.
In Sport mode it feels effortless on the open road, hauling well from about 2500rpm. The Drive mode, however, can feel listless, not so much when the vehicle is driven alone, but certainly with some gear and folk aboard. Still, the quite excellent Sport option is just a pull of the lever away. We used it heaps when accelerating from stopped. Mention of which, it has an excellent stop/start mechanism, adding to fuel savings in town.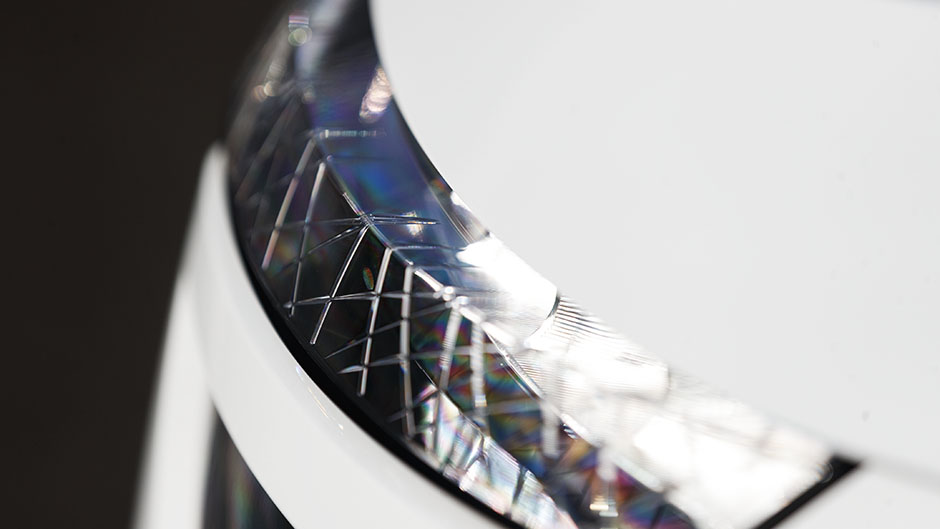 We imagine the base 1.0L variant goes okay, with output a stated 85kW and 200Nm, and fuel efficiency of 5.5L/100km. By opting for this you save $6000 – it's $30,990 – but spec is also a little more basic. Compared with Ambition+ you miss out on a smart key, dual zone air, 17-inch alloys and an eight-inch touchscreen. However, it gets the same safety spec, and passes EuroNCAP crash testing with flying colours. All Kamiqs get the 'simply clever' bits like hidden umbrella, ice scraper etc.
Kamiq is set to become 'another pillar of the Skoda range' locally, and a few foibles aside, this Ambition+ model is a rather convincing addition. If the comfort claim doesn't cut the mustard, check out Seat Arona and VW T-Cross for like-priced but slightly different variations on the theme.
| | | | |
| --- | --- | --- | --- |
| Model | Skoda Kamiq Ambition+ | Price | $36,990 |
| Engine | 1498cc, IL4, T/DI, 110kW/250Nm | Drivetrain | 7-speed twin-clutch, front-wheel drive |
| Fuel Use | 5.8L/100km | C02 Output | 130g/km |
| 0-100km/h | 8.29sec | Weight | 1263kg |