If you look back at photos from the early racing days of Porsche, you'll likely see a dark red Volkswagen van sitting outside a pit garage with the brand's name plastered alongside. These were the Renndienst, or 'race service' buses which have gathered a bit of a cult following over the years and that legacy is now set to continue with the VW ID. Buzz.
After going five decades without the iconic support vehicles, the German carmaker has now employed two examples of the fully electric buses to ferry essential resources like spare parts, tools and all important mechanics to various race tracks around Europe which host the Porsche Carrera Cup.
The look of the buses also remain faithful to the original, with the same dark red colour scheme cladding the body and "Porsche" written along the side windows. Another nod back to the predecessors is the "Renndienst" lettering on either side.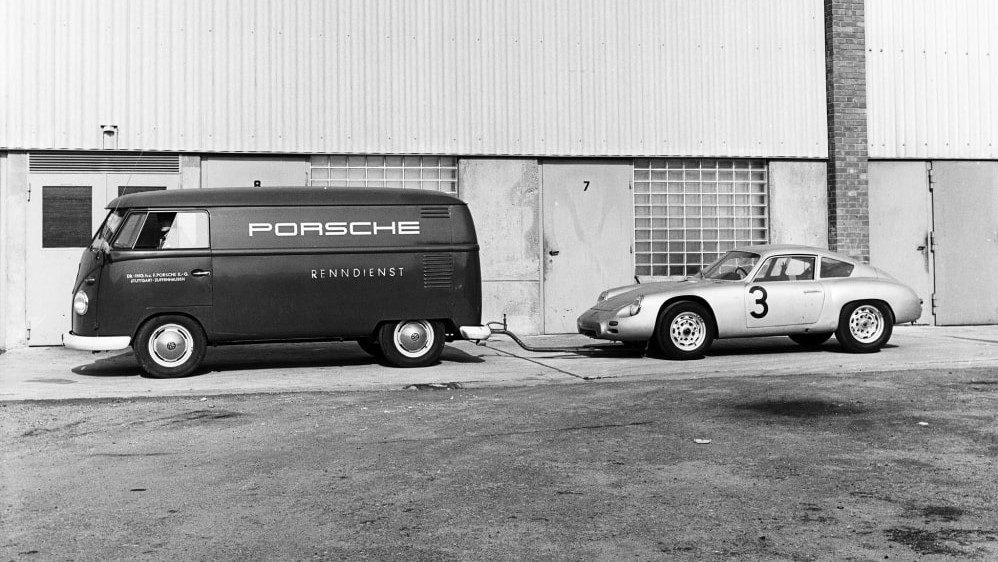 Their legacy all started in 1954 when the first Renndienst bus supported Porsche at the Mille Miglia. Since the marque didn't have a suitable vehicle to transport what it needed to go racing, the VW Type 2 (T1) became the obvious choice for the job.
As the fleet grew into the 1970s, the T2 came into play and took over the role of acting as Porsche's mobile service stations as well as temporary accommodation for engineers and other team members.
The new ID. Buzz support vehicles forgo the air-cooled engines of old though, instead making use of a single electric motor making 147kW and 310Nm of torque, powered by an 81kWh battery.
"I am delighted that the legendary Renndienst bus is experiencing a revival in the Porsche Carrera Cup Germany," says Alexander Pollich, CEO of Porsche Deutschland.
"The two ID. Buzz with a racing design will accompany us to every race over the next few months and support our teams in their work."