Volkswagen has catered for a new generation of hippies, a generation raised in a world of electric vehicles, with the new ID Buzz EV.
VW first began hinting at microbus revival way back in 2001, making the ID Buzz over two decades in the making. (I wasn't even born then. Don't get jealous of my youth now).
Four concepts of a revived microbus followed, with the last being the ID Buzz concept in 2017.
Unfortunately, some nifty features from the 2017 concept have not made it to the production model. We don't get the lazy susan front seats, for example. But the overall shape and feel of the concept is there.
The ID Buzz has a real futuristic appeal, which is a surprise given it's based on a van made in the '50s. Maybe it's the bold colour palette or the sleek front headlights. Or it may even be that rather ugly front grille thing. Whatever it is, the ID Buzz is a truly unique ride.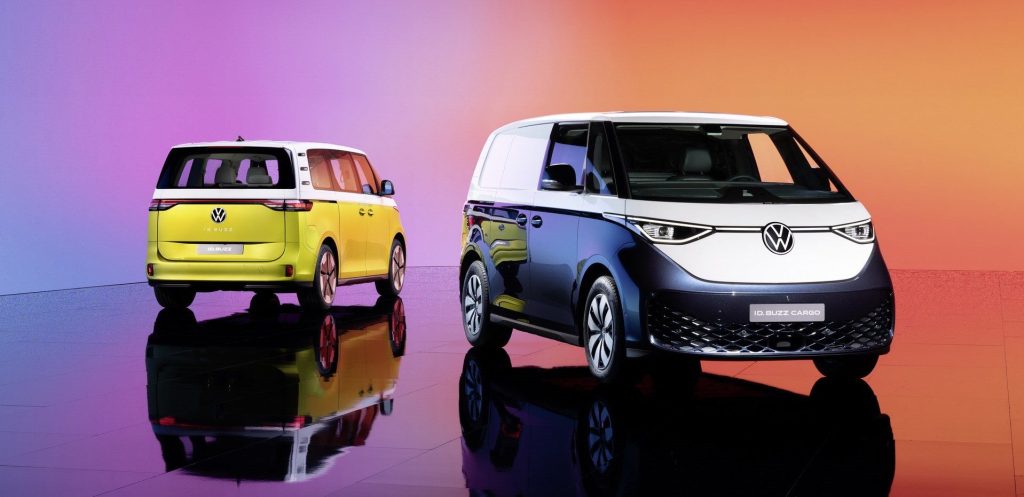 An 81kWh battery drives the sole electric motor. The total power output is 147kW, and you have 310Nm of torque to play with.
Sadly, the ID Buzz is not built for the track. You'll struggle to get past 145 km/hr with your foot to the floor.
Still, it is an upgrade on the original bus, which barely hit 100 when going down a hill.
VW hasn't revealed range stats, leaving everyone online to make their own predictions. Some say it's only good for 300 km on one full charge, while the more optimistic of us reckon you could easily get 400 km on one battery cycle.
When the ID Buzz does arrive, it will have bi-directional charging, meaning you could use it to power your campsite mini-fridge.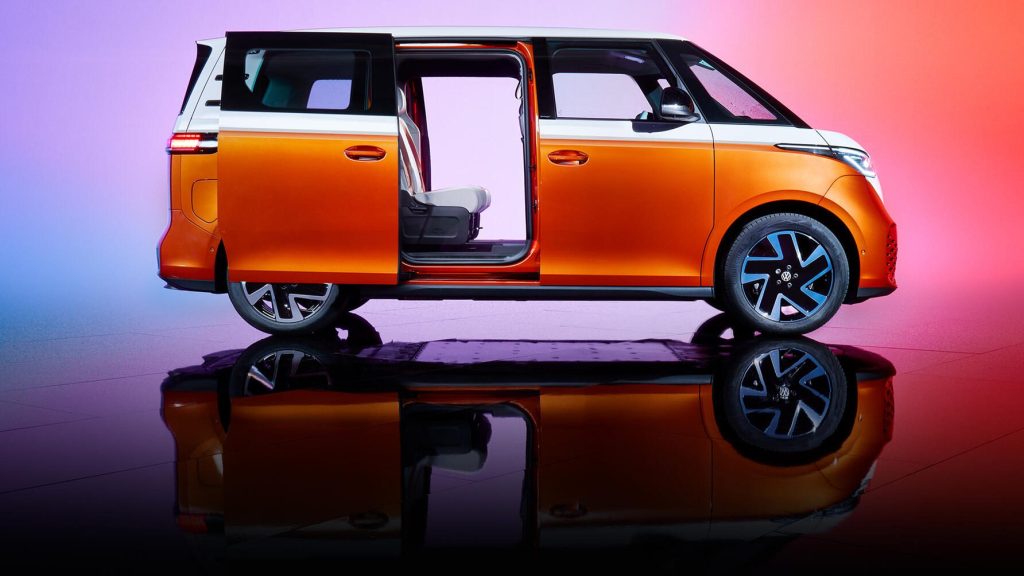 The wheelbase is just a touch under 3 metres, and the total length is 4.7 metres.
The first passenger ID Buzz will be two rows and have five seats. A three-row, six-seater will come later.
A three-person bench is out back and can be folded partially or wholly depending on how much space you want.
There is also a cargo version, which can reportedly hold two full euro-standard wooden pallets.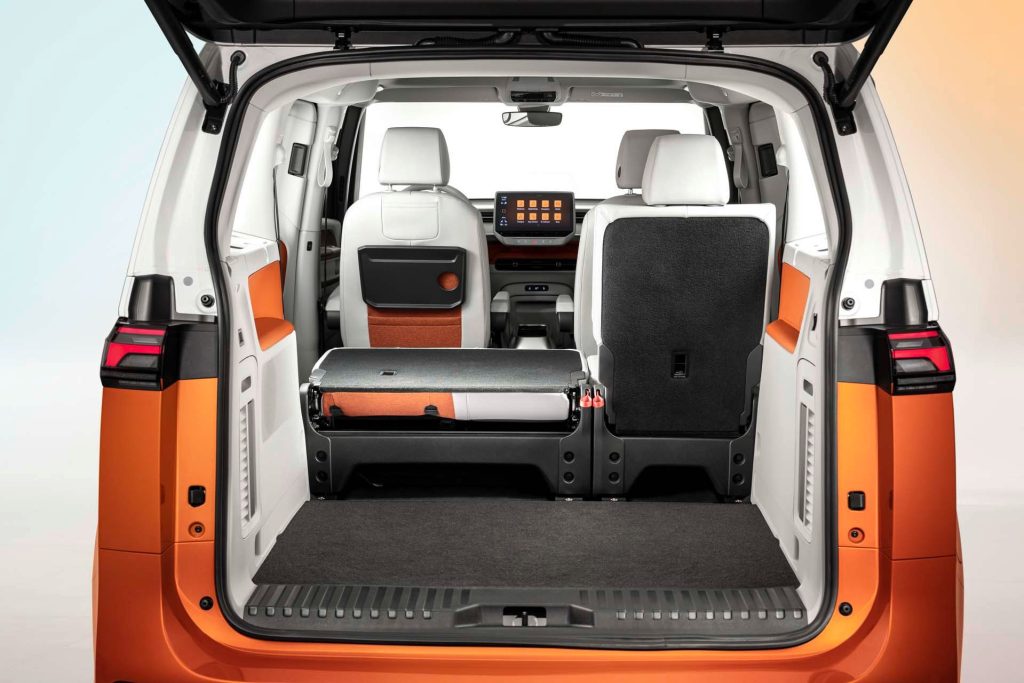 Inside there are some nice nods to the past while also embracing the future. You have all the fancy bits of tech, like touchscreens and a flashy digital dash. But there are also fold-down tables on the back of the front seats.
VW hasn't released a price tag for the Buzz, nor details about when it is coming to New Zealand. It hits dealers in Europe later this year and the US market in 2024.