For the summer family odyssey this year, we lucked on to Toyota's Highlander, in hybrid guise. Having spent 1000km behind its wheel, we can confirm that it's the consummate large family car.
During our travels, we came across quite a few owners of previous-gen Highlanders, all of whom like their big Toyota, bar one aspect; a ravenous thirst for petrol. And that's where this new hybrid Highlander shines; while there's a $3000-$4000 premium for the petrol electric version, there is no compromise. It has the same luggage and seating capacity and the same towing ability as the V6 model, but it's smoother, quieter, and consumes around 40-50 per cent less gas. We loaded this ZR variant to the cliched gunwales with camping kit, and headed north for the Christmas escape. While the load put an extra burden on the suspension, the powertrain didn't seem to mind much, with ample power to overtake when needed. Yet it still went easy on the fuel reserves. The average for the trip was 7.0L/100km, fairly decent for the size and weight of the machine.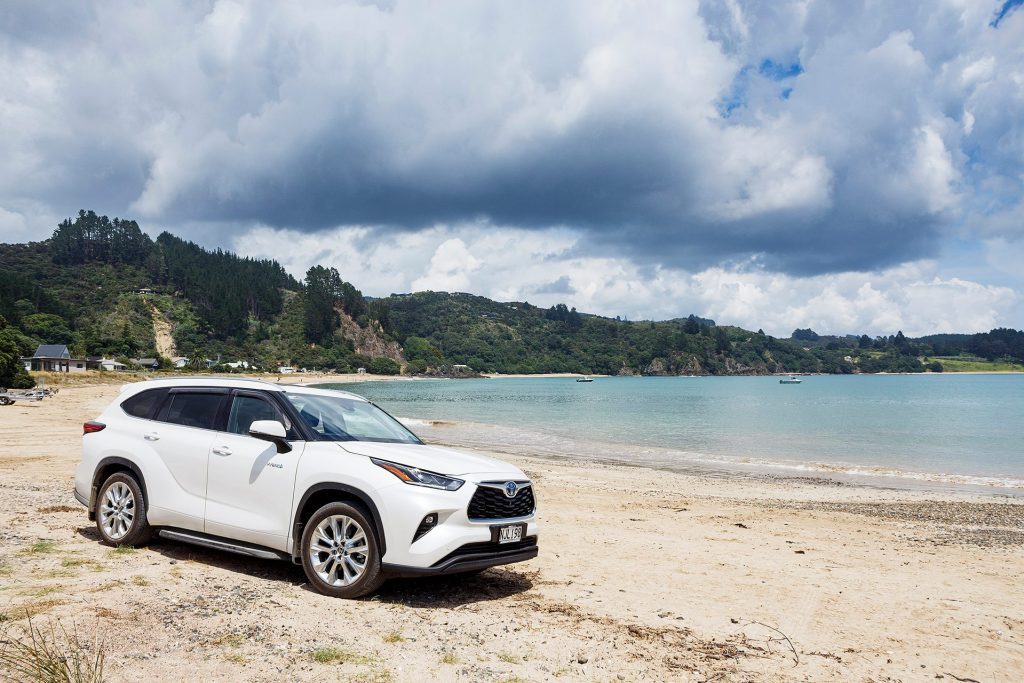 Toyota has made this a no-brainer contraption, the hybrid system working automatically, and being self-charging, as the firm says, there's no need to plug it in. We mention this as we are still surprised at how few people have any idea how the firm's hybrid system works.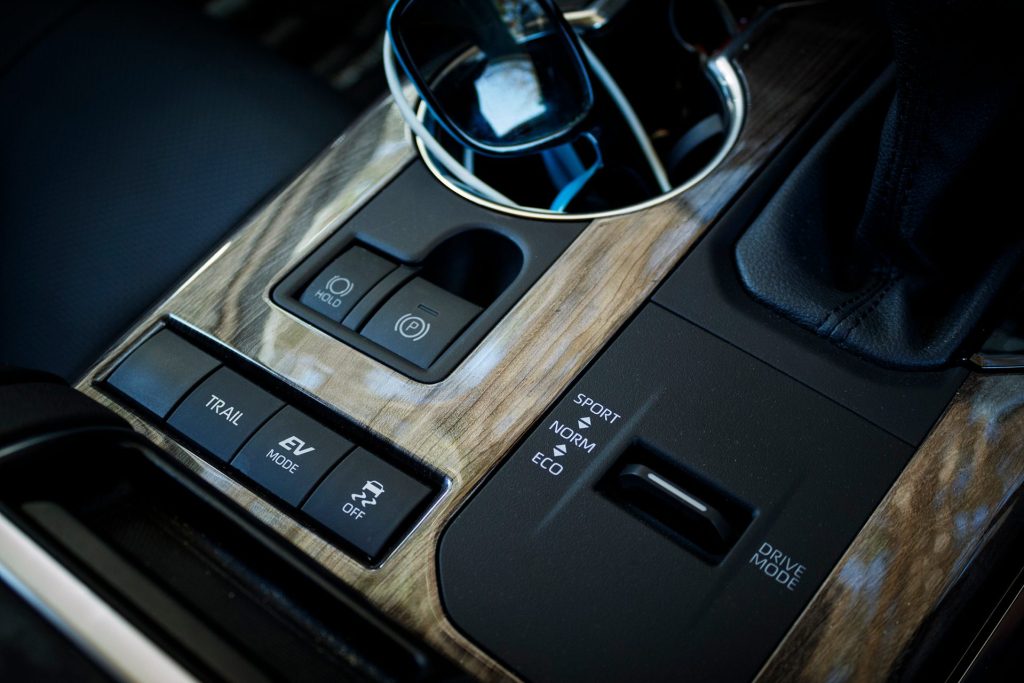 This operates better in city trawling, where the electric motors do more of the heavy lifting. It can mooch about on electric power at low speeds, and switches between the electrics (Highlander with two drive motors, one on the rear to give it AWD capability) and the petrol-fired engine automatically. In urban use, expect fuel use in the low 6L/100km bracket. With visiting grandparents, all seven seats were in use, everyone aboard fitting comfortably. There is now more boot space with the rear pews also filled with kids, enough at least for a trio of scooters and a couple of bags. The third row is split 60/40, which helps give more boot space if you have six people to ferry, and said hold is cavernous when in five-seater mode.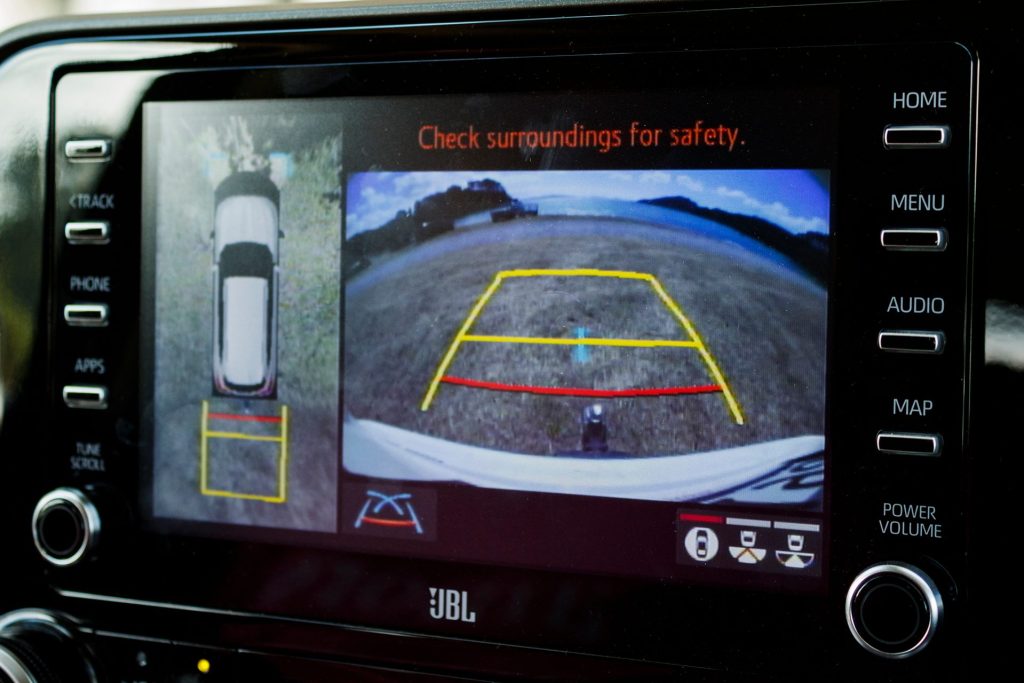 This top spec ZR is only available as a hybrid, and demand is such that there is a wait until October for delivery. That's despite the $75,990 price tag. It has all the extras, a full glass roof (the cover for which stayed closed), a head-up display (rendered invisible by polarised sunglasses) and JBL sounds. The 20-inch wheels look a bit flashy, and the ride suffers some too. We'd be just as happy with the entry-level GXL, given it has all you need, and none of the fluff. But the ZR's seats, trimmed in genuine leather (the Limited grade has fake hides that won't fool anyone) are comfy, the ample lumbar pump helping alleviate a sore back from sleeping on a slowly deflating air bed while the ventilation function complements the cold AC on a stinking hot day in Te Tai Tokerau.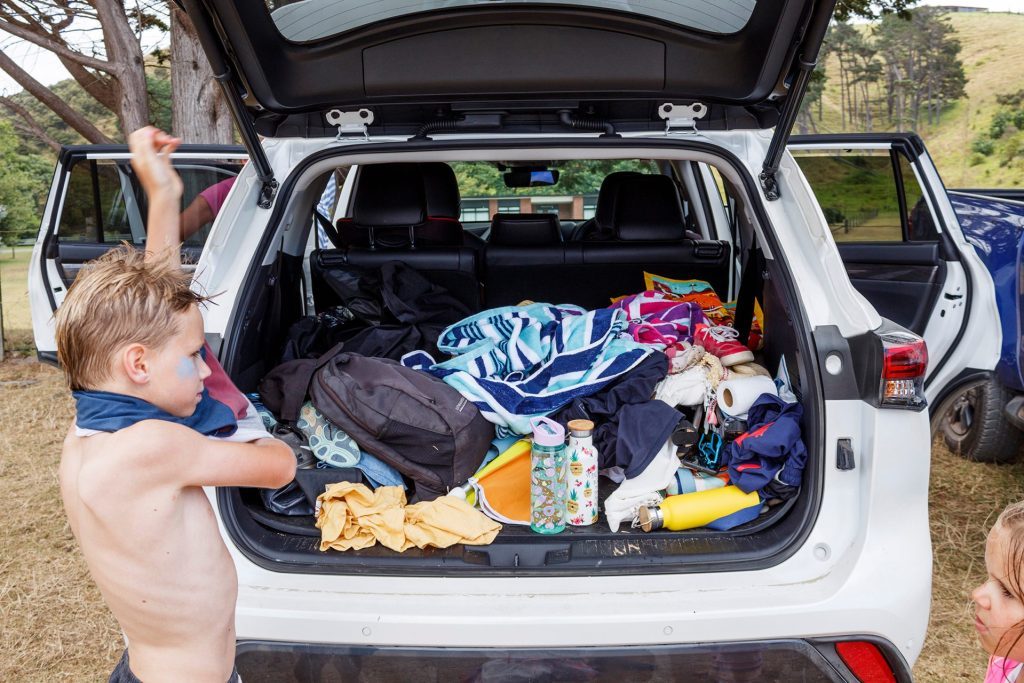 This was fitted with a few of Toyota's genuine accessories, helping nudge the price close to $80k. The side steps are $1084, but we'd save money here; there's not enough ground clearance on this school bus to warrant them, even for the kids. The $161 boot mat is good though, a clever two-piece design that helps keep the sand etc contained yet still allows for the rear seats to be raised. With most other such mats, you need to remove them in order to use the third row of seats. The $1681 (fitted) tow bar lets you utilise the 2000kg pulling capacity. Most we spoke with about the Highlander were interested in this aspect too, being sufficient to haul a modest-sized boat/caravan.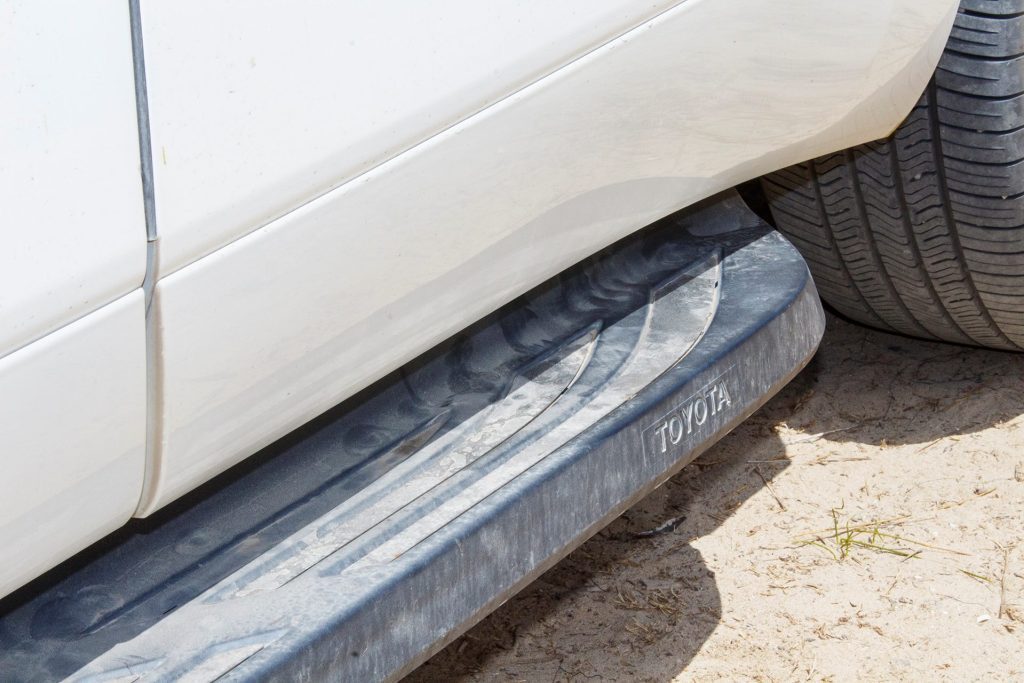 This has Toyota's full line-up of safety systems (actually, all Highlanders do) the lane keeping mildly annoying but easily switchable, and the active cruise easily set and handy on the 80km/h stretches of highway that make for easy road safety enforcement. Despite it being the top model, the resolution of the parking camera is only as good as that in a Yaris, but this does have an around-view system as well.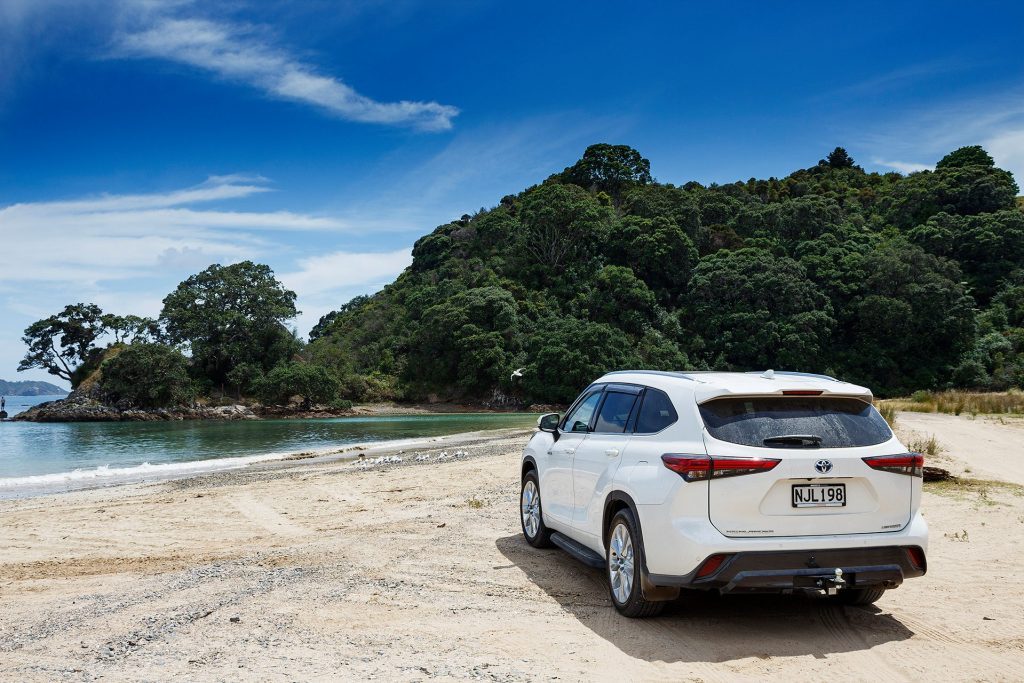 Factor in ample cabin storage, plentiful USB charge points, easily folding rear seats to maximise practicality and Toyota's all inclusive pricing (no haggling, all on roads included, a full tank of gas and an excellent set of floor mats), and the hybrid Highlander stacks up convincingly against its competitors. While there are delivery delays on this vehicle, it'll be worth the wait, especially with gas prices expected to remain high.
| | |
| --- | --- |
| Model | Toyota Highlander ZR |
| Price | $74,990 |
| Engine | 2500cc, IL4 +hybrid motor |
| Power | 184kW |
| Drivetrain | eCVT, eAWD |
| Fuel Use | 5.6L/100km |
| C02 Output | 128g/km |
| Weight | 2090kg |