Where Cayenne saved Porsche's bacon, Macan builds on that, acting as a gateway to new buyers. We assess the updated range, via the GTS model.
Thought the Cayenne was popular? Porsche figured a better looking, slightly more compact version should sell well and dang if they weren't right. Naturally it has proven popular, with over 600,000 sold since its launch in 2014.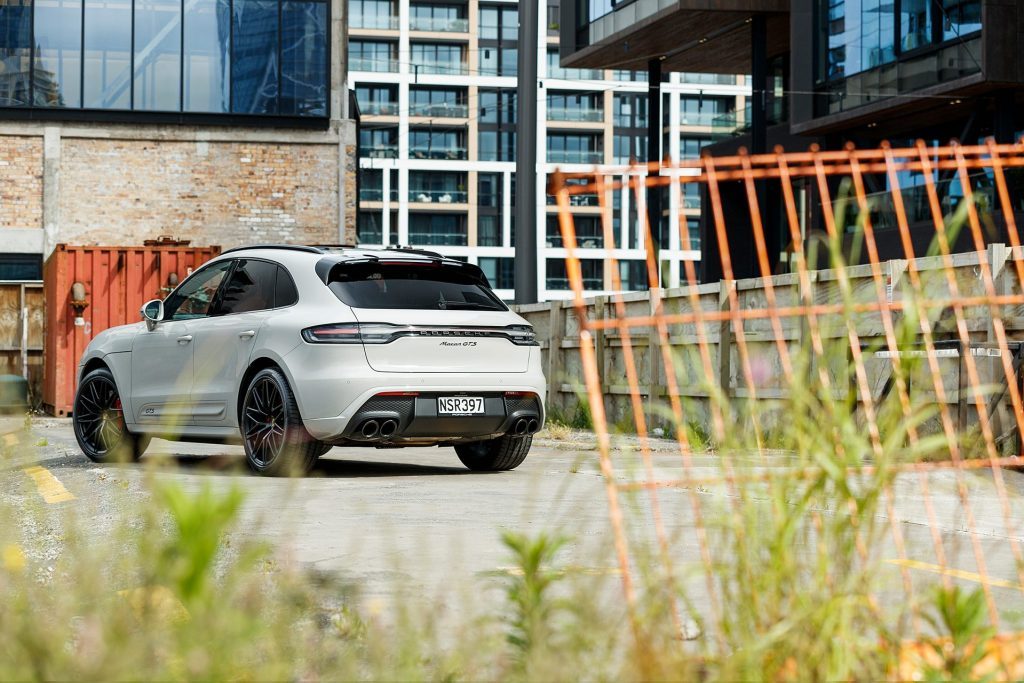 The company reckons four out of five Macan buyers are new to the brand, and it is the favourite Porsche amongst women. In China, almost two-thirds of buyers are female.
As it happens I know a woman who has one of these. She also owns a 911 Convertible but seldom drives it for the Macan is less, er, ostentatious.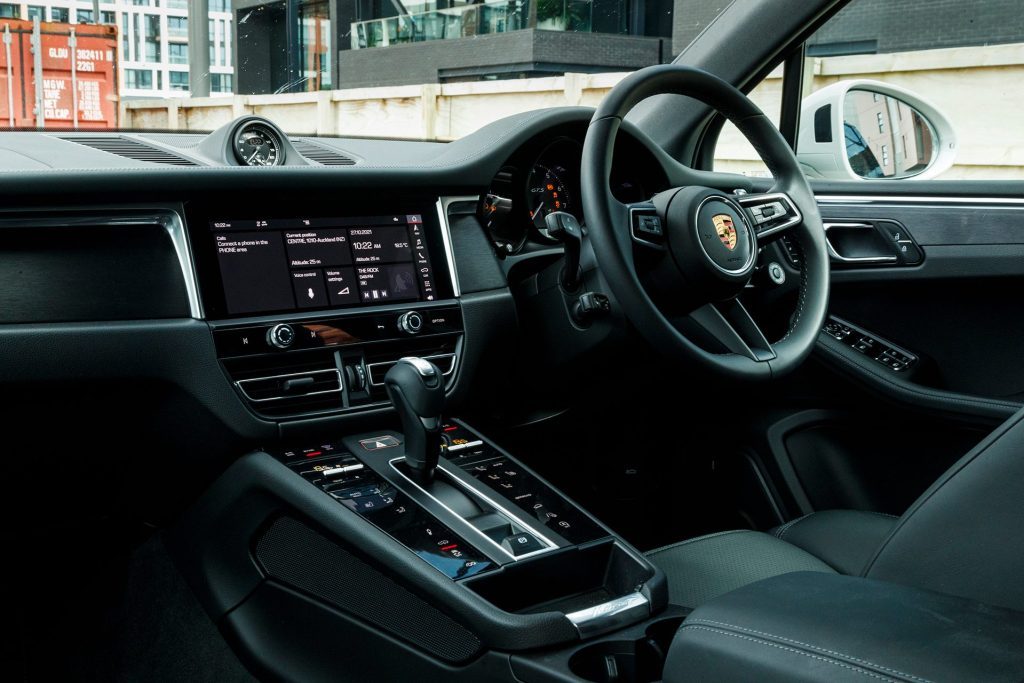 As for the Macan S she drives, the only thing she doesn't like about it is the fact that it's always filthy but then it's black. The Macan GTS you see here is finished in a beautiful bone colour ($4800 cost option) and it shows the dirt way less but then some people believe that everything looks better in black, like short skirts and new houses. As it happens, there are 13 colours other than black she could have chosen but she's set in her ways.
Anyhow, colour aside she reckons her Macan S is just the best, great in or out of town, right sized (though rear seat adult passengers might disagree) and better looking than the Cayenne. Well, once it might have been but they're almost different sized twins nowadays. The GTS by the by, is the model that fits in between her S and the top of the range Macan Turbo.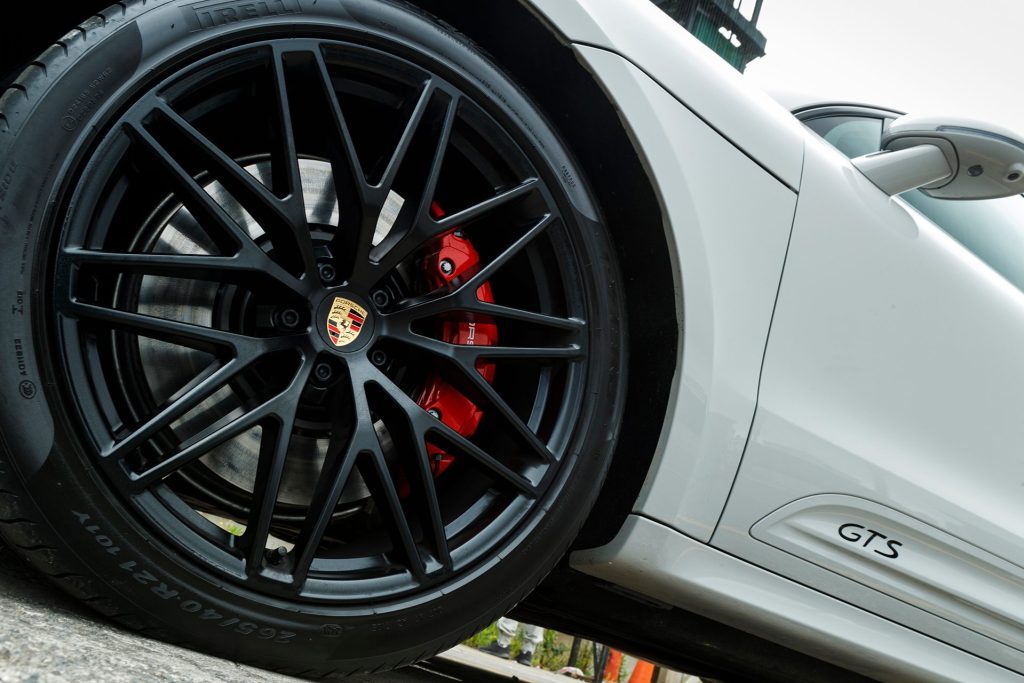 What's new then?
This new-for-2021 model is essentially a facelift. The real renewal awaits for 2023 when Macan will go electric, with a motor for each axle. The ICE power versions will sell alongside the e-Macan.
Meantime, the revitalised GTS gets more snot, added dynamics and some cosmetic enhancements. Its biturbo 3.0 V6 now outputs 44kW more – quite the power up – for a total of 324kW. It also comes with 550Nm of torque, from 1900 to 5600rpm. It doesn't look that big either, though being Q5 based it's one of the bigger compact luxo SUVs, and it feels solid, weighing in just under two tonnes.
Despite that, it is supposed to hit 100km/h in 4.3sec. Helping out with longitudinal acceleration are permanent AWD and launch control. It erupts out of the gates with 5300rpm showing and handily makes it to the claimed time.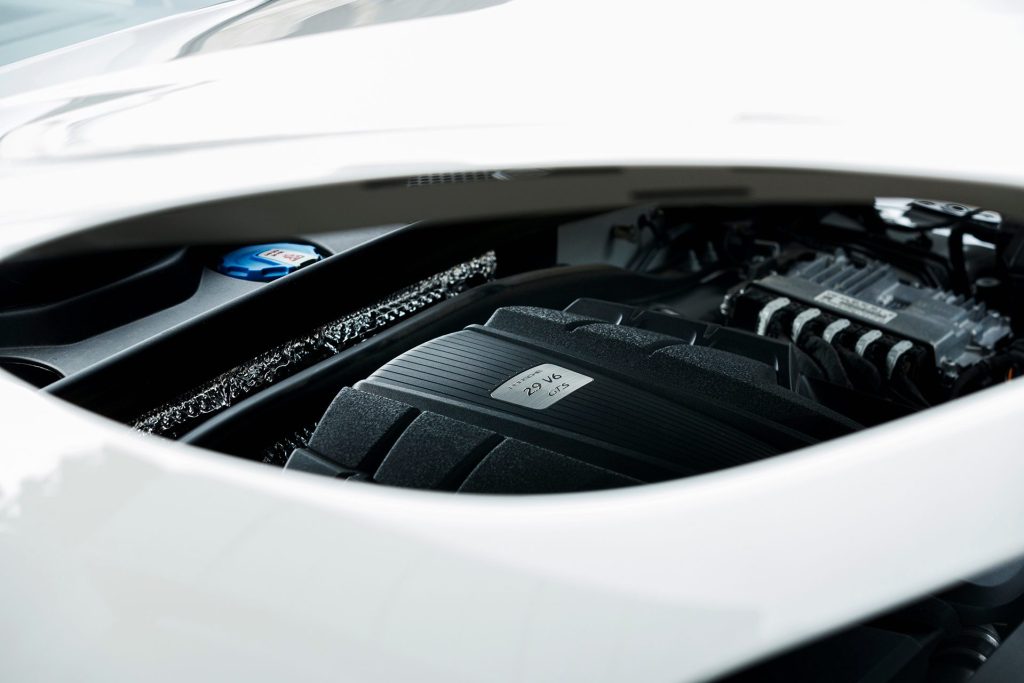 Dynamics sharpened
So what else is new? There's the front fascia design, a different operating system for the infotainment and handling is sharper thanks to a retuning of the air suspension. We've long considered the Macan as the compact SUV handling benchmark, and there's very little about this latest version that's set to alter our thinking. The engineers set out to make the handling modes more distinct, so more comfort in Comfort, more sport in Sport. Spring ratings are up by 10-15 per cent, and damper rates have also been altered. This rides 10mm lower than lesser Macans too.
After playing with Normal, Sport and Sport Plus, we'd imagine this is a vehicle that will live 95 per cent of its life in Normal mode, which definitely has more than a sprinkling of Sport in its make-up. For this is the mode that is a careful melding of bump absorbency and body control, making it just as accomplished in or out of town. It burbles around the burbs in easy fashion using this mode but is also responsive in the back blocks.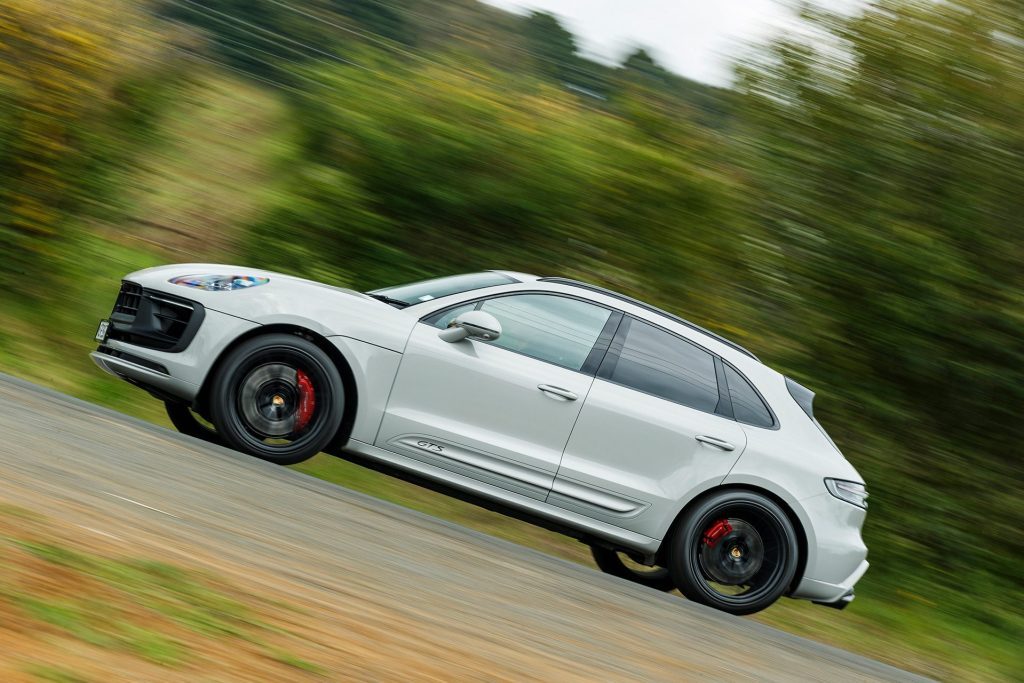 Move into Sport and the damping firms up but the motor and transmission don't go too crazy; it downshifts a bit earlier, holds gears a bit longer. So that's a nice setting for travel on more interesting roads with higher speed limits. The latest iterations of sport air suspension are just so accomplished and are fast becoming the default for the luxury area.
This steers sharp too, though not quite in the league of Porsche's sports cars. But then it is vastly quieter, with no dB readings above 70. Some of the hardcore Porsche sportscars are closer to 80dB so this is a cocoon by contrast.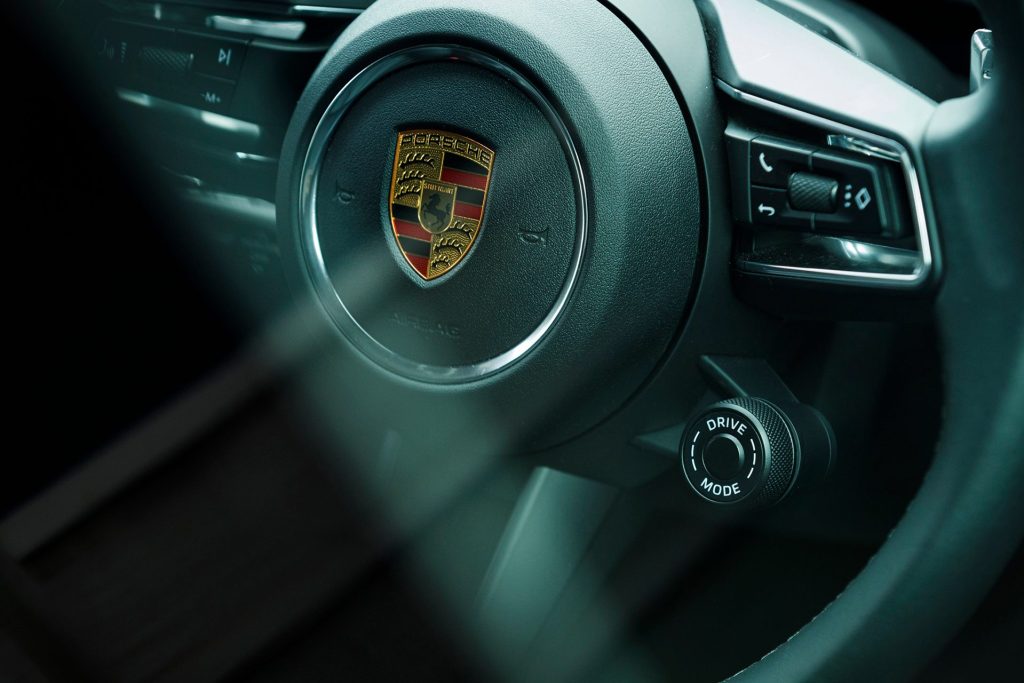 It remains a fabulous drive too, firing into corners with understeer scarcely on the radar. The motor hits its straps palpably at around 2500rpm and this really can tramp, easily outrunning the masses from 2500-3500rpm. The seven-speed PDK works fine in normal, picking up the pace in Sport and firing the shifts through hard and fast in Sport Plus.
If there's any slightly disappointing aspect to the GTS it's the brakes, but only because Porsche's sportscars deliver such incredible stopping performance. Given this is based on Q5 mechanicals with a frontal weight bias, the stopping distances are only mediocre compared with some of the opposition, a best stop of 36m hardly startling at all. On the other hand, they are totally and completely up to the task, big ventilated units all round, with six-piston calipers up front. So they are utterly reassuring, providing you don't measure every stop! Carbon based lifeforms can opt for carbon-based brakes if they want.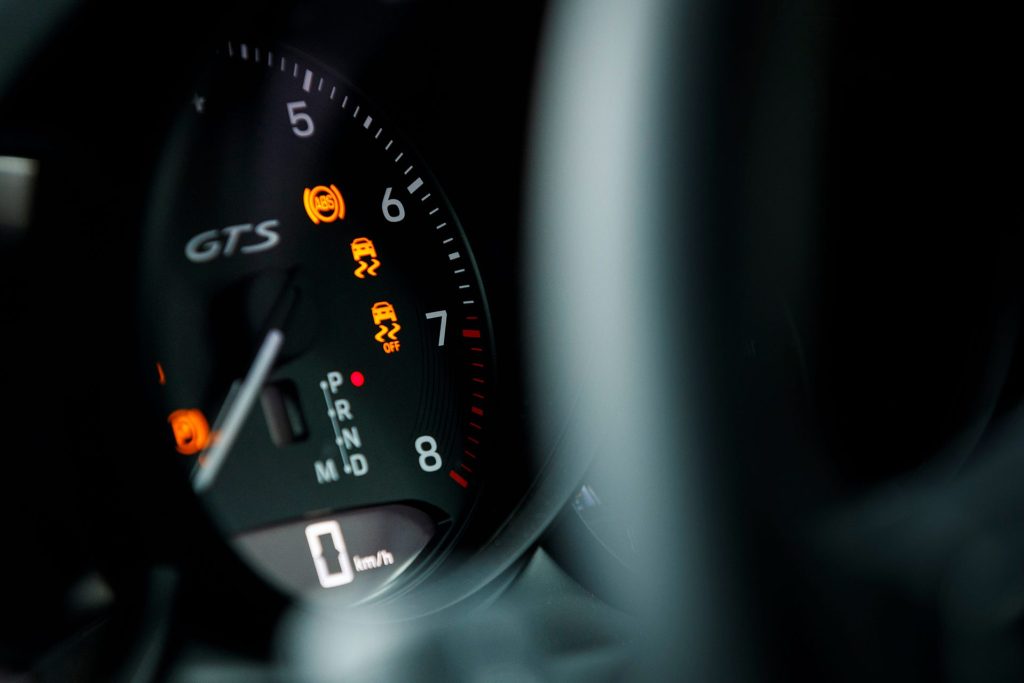 Compact for sure
It would be remiss of us not to mention the lack of rear seat leg room. Despite plenty of breadth, at almost 2m across, it's pretty, er, cozy back there with seats for two adults, and only a child would fit between, legs straddling the transmission tunnel. On the other hand, luggage capacity is rather decent, and so too towing ability, with a maximum braked capacity of 2400kg.
Porsche mentions an external redesign, but you have to look hard to pick it. Just like 911 updates then. There are changes to the grille apparently and rear diffuser. And a bit more body coloured paint than before. Inside, most things are now accomplished by haptic buttons, and it's all rather intuitive, apart from how exactly you mess with the Individual drive mode. Eventually we discovered it's buried in submenus on the wheel.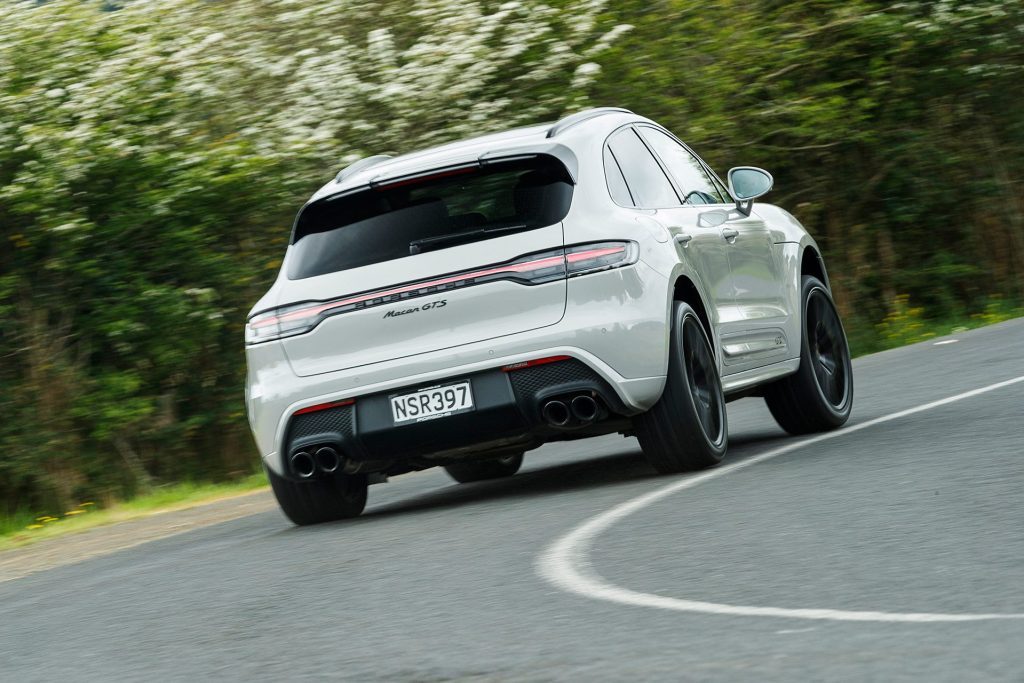 Because it's a Porsche there's
an options list that is breathtaking. That said, GTS gets most of the good stuff standard. However, active cruise is a ridiculous oversight. It should not be a $1520 option. The GTS Sport Package adds things like Porsche Torque Vectoring Plus (TV brakes and rear diff lock) and a host of cosmetic (carbon) updates but we'd not bother as understeer is such a non-issue. About the only thing missing on our demo model was head-up display, but given speed, revs and gears are all front and centre we didn't miss that either.
Standard fare includes sports exhaust, powered tailgate, full LED lighting, 14-speaker Bose sound system, and three-zone air conditioning.
It's easy to see how this appeals both to well heeled men and those in high heels. Sporty, but not too much, stylish, sufficiently compact for urban running but not too tight for shopping sorties, and it's effortlessly talented out of town, with all the mod cons. Four seats aside, Macan GTS has kind of got it all going on.
| | |
| --- | --- |
| Model | Porsche Macan GTS |
| Price | $156,200 |
| Engine | 2894cc, V6, T, DI |
| Power | 324kW/550Nm |
| Drivetrain | 7-speed twin clutch, AWD |
| Fuel Use | 7.9L/100km |
| C02 Output | 225g/km |
| 0-100km/h | 4.02sec |
| Weight | 1960kg (claimed) |