Following teasers and buckets of speculation, Toyota has unveiled its new GRMN Yaris hotter hatch and a fascinating new GT3 Concept at Tokyo Auto Salon.
The GRMN Yaris isn't a concept, but rather a production model of which just 500 are set to be built solely for the Japanese market, available in either a circuit package format or rally package format. In other words, don't hold your breath if you're waiting for a Kiwi launch.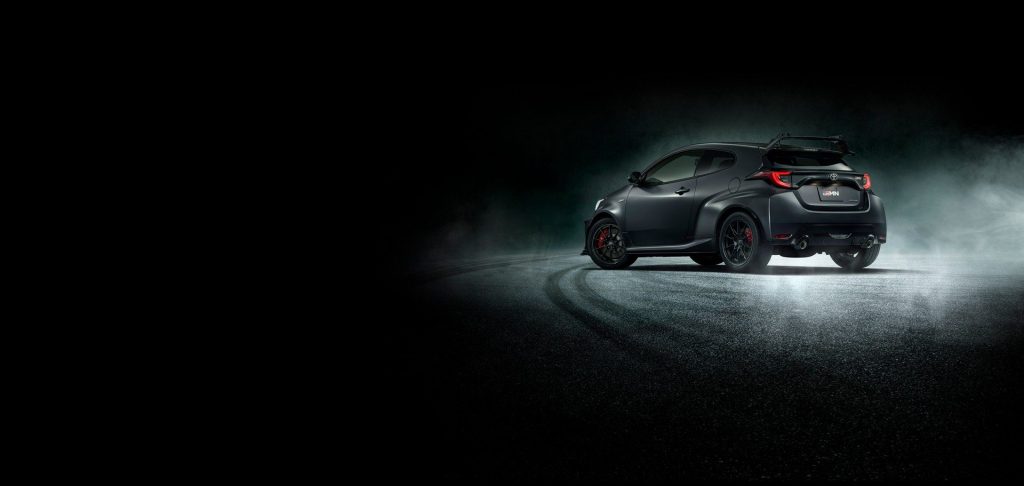 All sorts of different elements of the standard GR have been beefed up in the GRMN, ranging from the powertrain to the interior to the aero.
On the power front, the 1.6-litre triple has been given a mild birthday. Power remains the same, at 200kW, but torque has grown from 370Nm to 390Nm. Helping put this power to the road are a pair of new mechanical limited-slip diffs at each end (replacing the standard pair of torsens), while the six-speed manual now gets closer ratios and more heavy duty materials in its build to make it more competition friendly.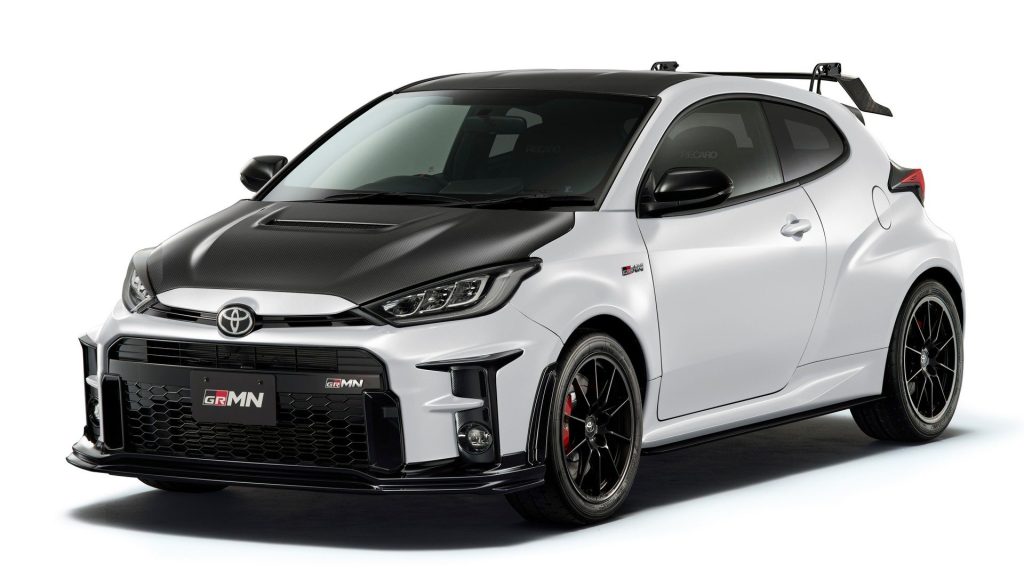 The GRMN drafts a carbon fibre bonnet and roof to lower the model's weight, while also getting rid of the rear seats for the same reason. The front seats, meanwhile, have been replaced by a pair of deeply bolstered Recaros. Toyota boasts that the model's rigidity has been improved, too, with 545 additional spot welds in its construction.
Opt for the aforementioned circuit package [pictured above in white], and you get 18-inch BBS wheels, Bilstein adjustable shocks, larger brakes, and the more comprehensive front bumper splitter arrangement and side skirts. The rally package, alternatively [pictured below in red], gets Toyota shocks and stabilizer bars, improved chassis protection, and a half cage.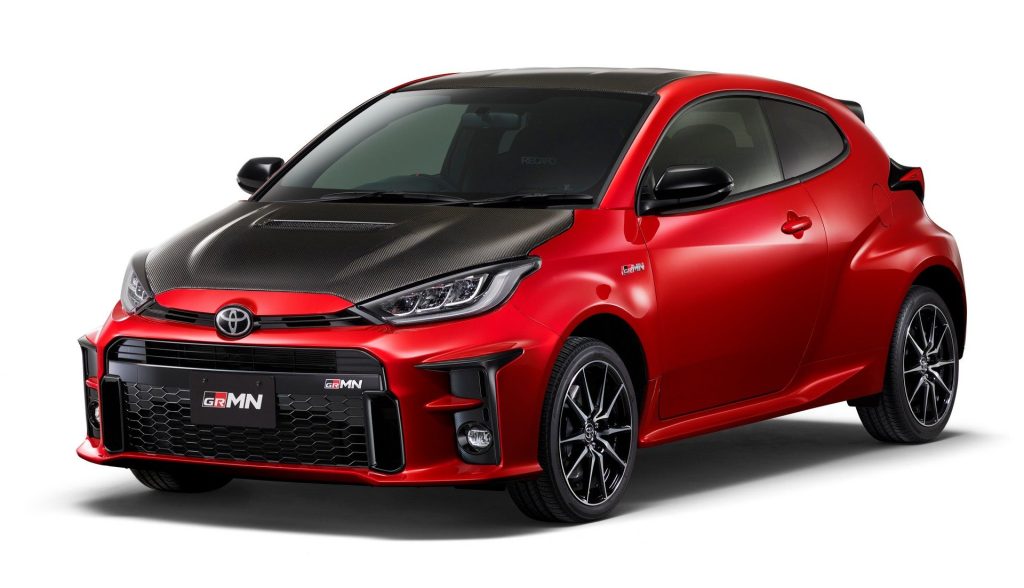 "The GRMN Yaris will offer Japanese customers the enjoyment of race-car like continuous improvement by achieving real-time car evolution for each race through an update program," says Toyota Gazoo Racing New Zealand general manager Andrew Davis.
"It will be interesting to see how the concept goes in Japan and how we may be able to apply any learnings into other motorsport activity both globally and locally."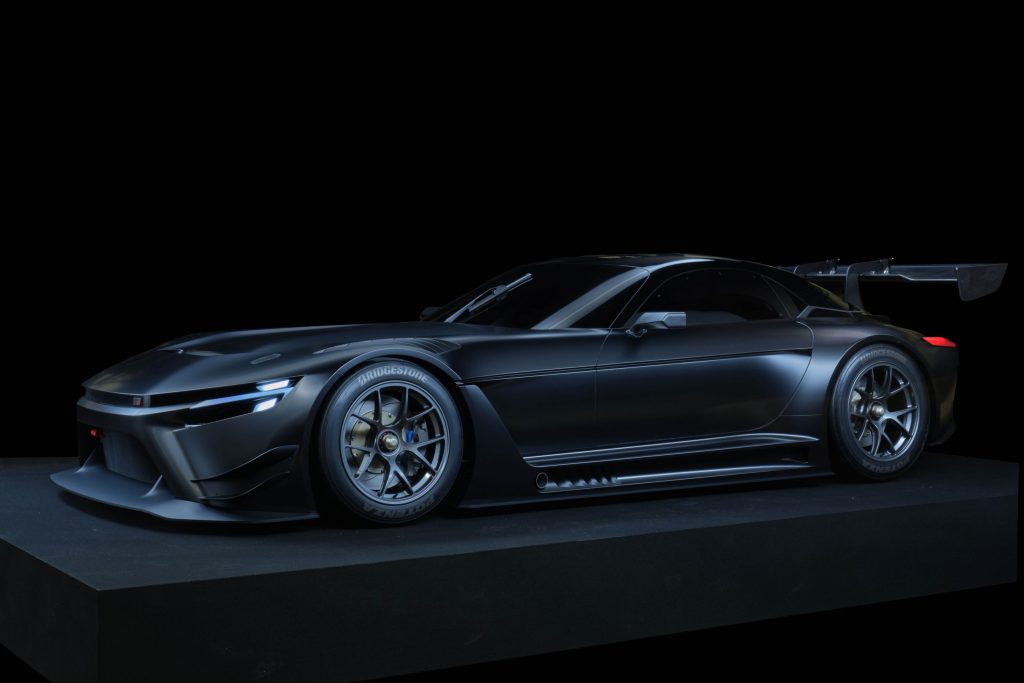 The GT3 concept, meanwhile, is a different kettle of fish entirely. For one it looks nothing like anything Toyota sells today, perhaps giving us a taste of potential future two-door performance car product from the marque.
Indeed, while the model is emphatically listed as a concept, it seems Toyota is keen to actually sell it to the public. It's unclear what powers the model, although a race version of the Supra's BMW-derived B58 inline six is a possibility.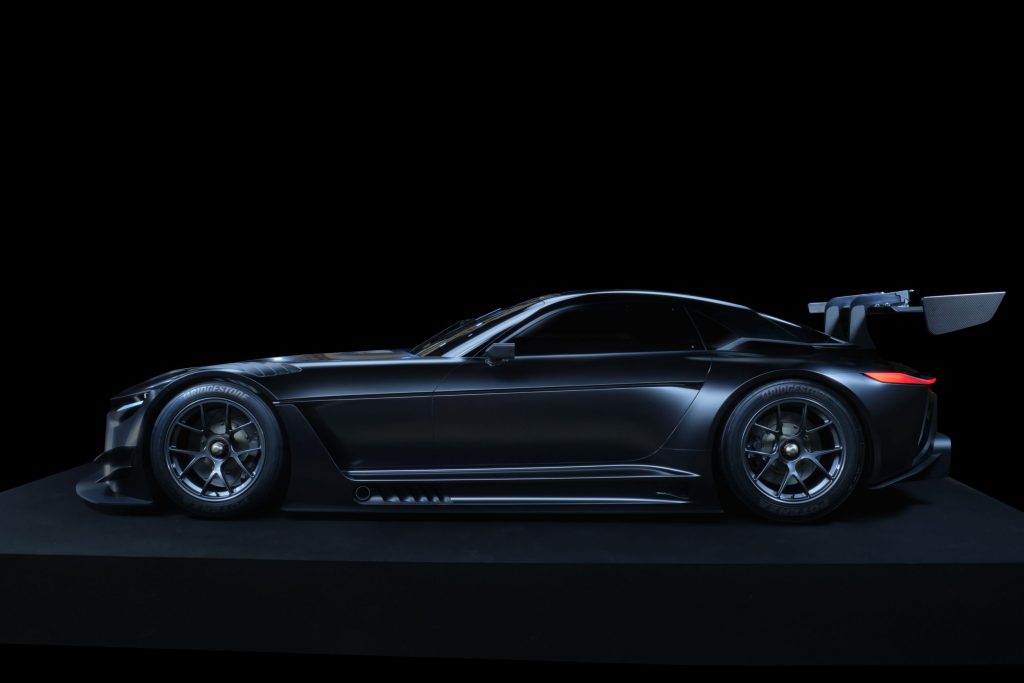 "By commercialising motorsports cars rather than simply adapting production vehicles for use in motorsports, TGR intends to use feedback and technologies refined through participation in various motorsports activities to develop both GT3 and mass-production cars and further promote ever-better motorsports-bred cars," says Toyota New Zealand in its release on the GT3 racer.
"The GT3 concept vehicle is an exciting step forward for TGR product," adds Davis.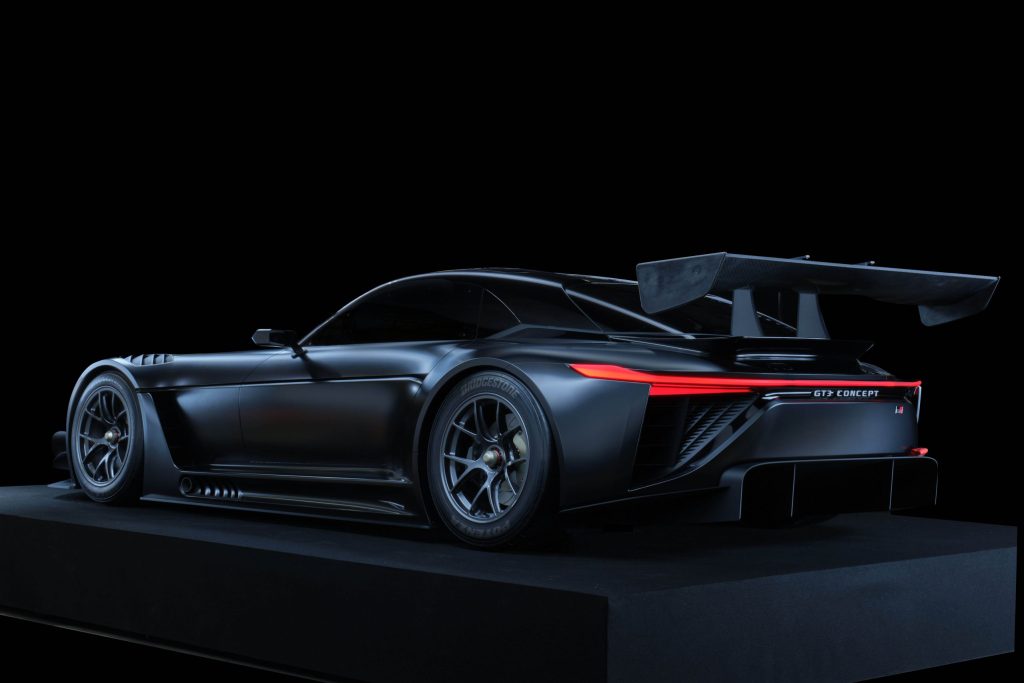 "As we have seen with the success of the Toyota 86 championship in New Zealand and the release of the GR Yaris, customers who race on the weekends want a car that can challenge their driving skills and is ultimately fun to drive.
"The GT3 race class provides a higher level of performance and is continuing to gain momentum in New Zealand motorsport, so we are excited to see this concept be revealed."