Last month we drove Porsche's feisty Macan GTS, and this month we had the plain old Macan as a point of comparison. In a nutshell, it isn't as quick or elaborately specified but then it costs almost $45k less. Which one is the more worthy of your hard earned?
For those just wanting entry into the Porsche SUV club, the base Macan is a no-brainer. It's not like performance is that compromised. This runs a 2.0-litre turbo as opposed to the biturbo V6 of the GTS. There are only Normal or Sport drive modes. We genuinely enjoyed the sharper setting when out of town, making it feel quite Porsche sporty to drive, even without paddling it.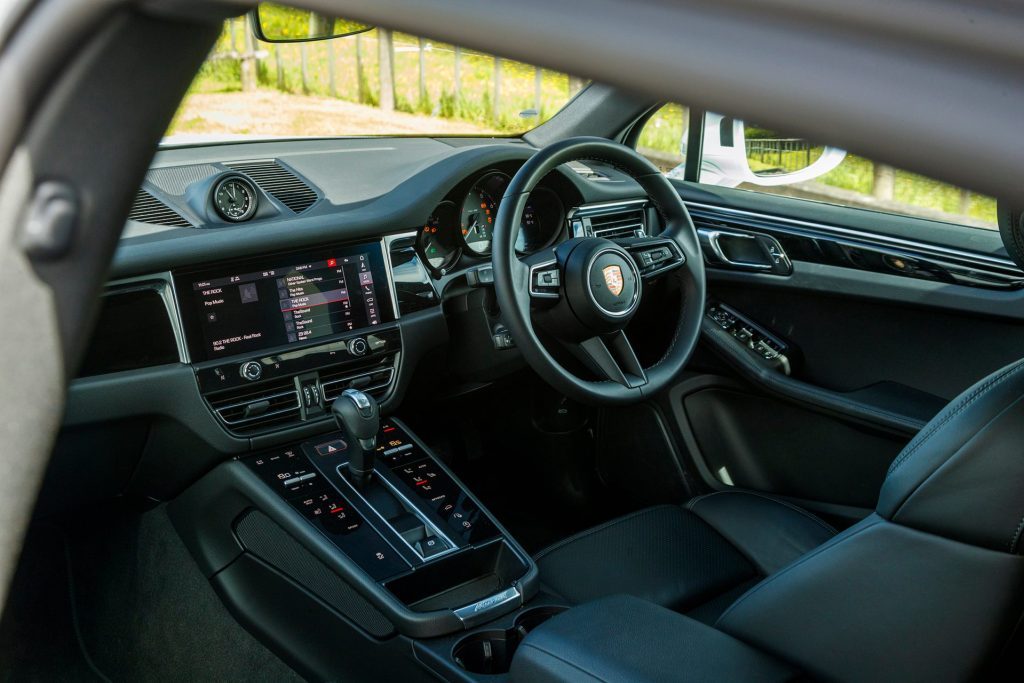 Underpinning base Macan are steel springs, and active damping is a $2000 cost option. The standard set-up ensures bumps at speed are taken with grace, but not at the expense of control, so think of this as pitched on the dynamic side of plush. But it manages in town rather well too without feeling overwrought. The Normal setting is entirely effective for urban running around, while during highway work it eases along at the legal limit using up 1800rpm in seventh gear of the twin-clutch trans, and the instant fuel use readout says 7.0L/100km. The official combined figure is 8.8L/100km, partly reflecting its ground clearance of 198mm (Cd is 0.35), and its weight of 1850kg.
The powerplant has been updated, the 2.0 four-cylinder unit pumping out 195kW and 400Nm from 1800rpm onwards. It is said to run the 0 to 100km/h sprint in 6.2sec with the $1760 Sport Chrono package (6.4sec otherwise) and without it still managed just over 6sec on the way to a theoretical top speed of 232km/h, for what that's worth. We saw the average fuel use figure rise in to the 12s during testing, which seems fine given how this performs in its Sports setting. So it's two seconds slower to 100 than the GTS but the overtake is only down by 1.5 seconds. Rest assured, this can do the business. Brakes felt little different to those on the GTS despite having fewer pistons in the calipers, although there's less weight to rein in.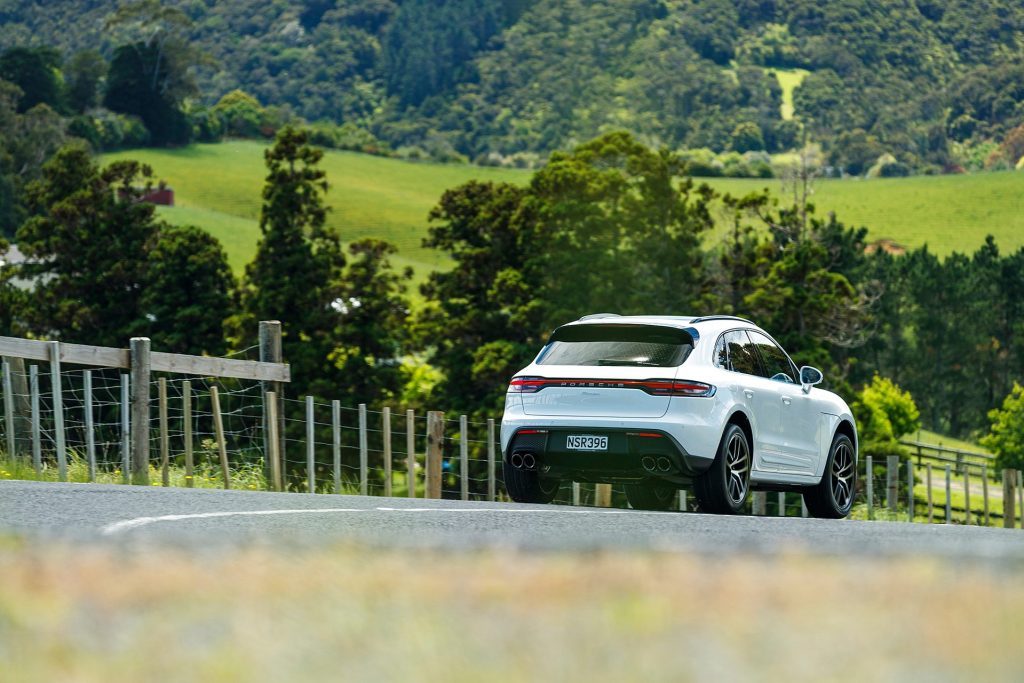 On that, there's a sense that weight balance overall is slightly better with less front end push and it has stellar levels of grip, meaning it corners with top precision and verve. This constantly surprises with how much mid-corner speed it can hold and, being all-paw, it's back onto it sooner at corner exit, particularly as turbo lag is such a non-event. Moreover, if there are bumps or dips in the turn, this simply levels them and continues unruffled on your chosen line. Nor is there any suspension noise associated with that.
The steering is well sorted too, nicely weighted without loading up under the cosh. Unlike GTS there's no dynamic ESP setting so we left it on as a backstop. This may be a Portia in terms of entry-level SUV status for the brand but it's pure Porsche in terms of its dynamics, as you'd hope.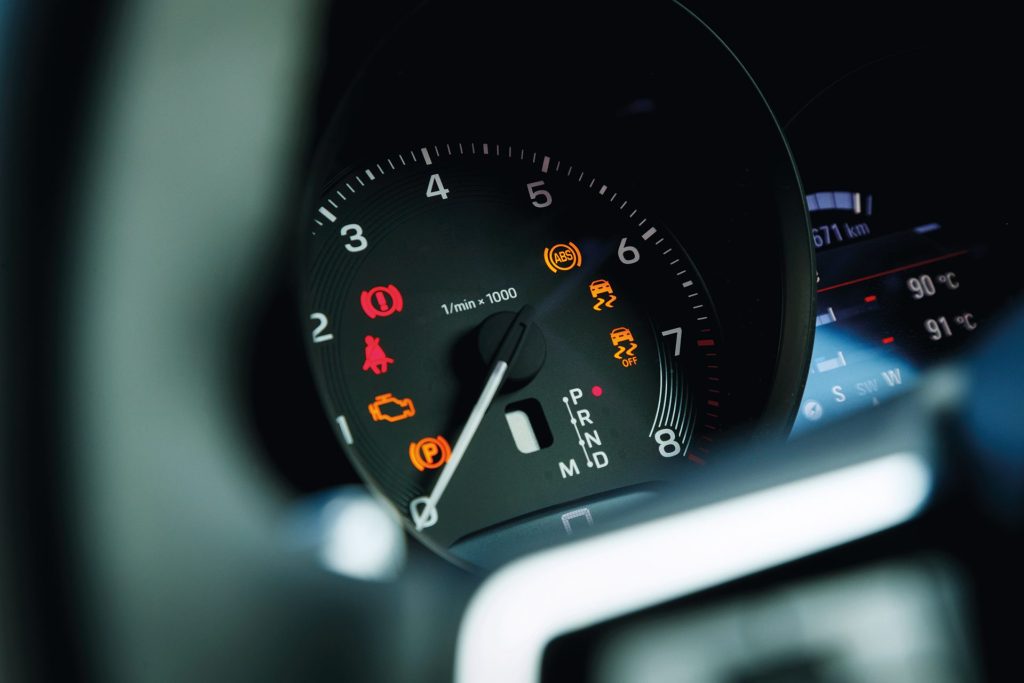 As for the interior, you're scarcely aware of it being much different from that in the GTS. There's no mode button on the steering wheel and trim is only a bit less fancy. We liked the 18-way adaptive sport seat upgrade ($550), locking you in place firmly.
Peering back, there's perhaps a bit more legroom than I gave the GTS credit for, providing the front seat passengers are willing to play ball, but taller people will sense how that curvy roof line is messing with their hairstyle. The space in the hold measures 458-1503L, and the opener for the powered door at the base of the rear wiper assembly is ingenious. This Macan can haul up to two tonnes braked too.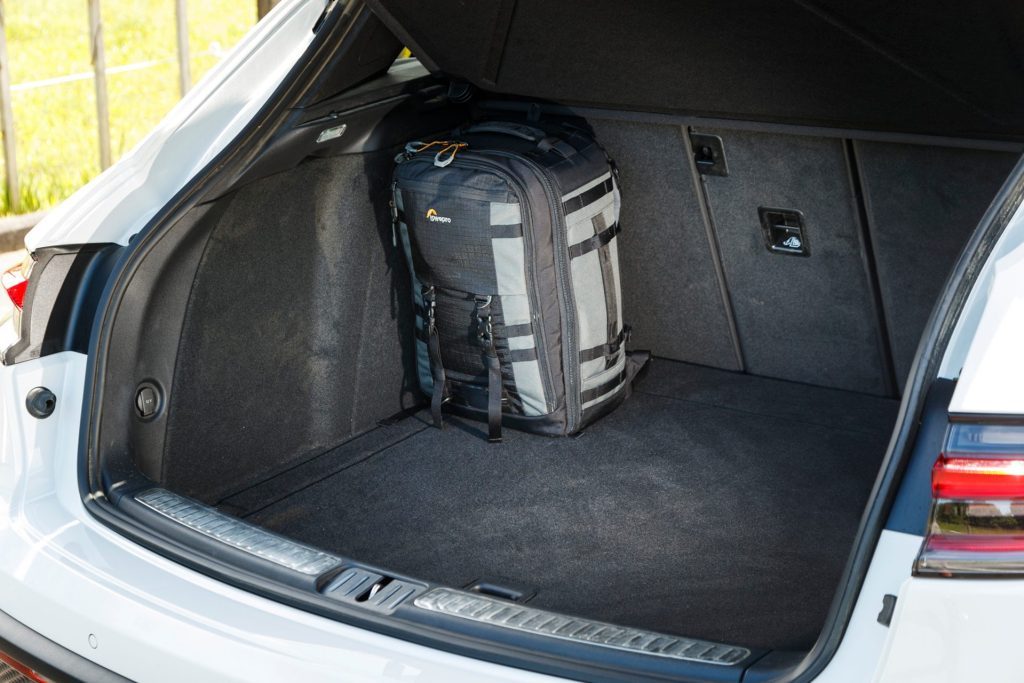 Our tester came with a few options, adding $16k to the base price. Adaptive cruise adds $1.5k but should really be standard. The $3k panoramic roof adds extra weight where it's unwelcome, and the other cost options are there purely so that your Macan doesn't look like someone else's. Thing is, only you and other Macan owners will know that, so this level of personalisation is a bit pointless. If you went nuts on options this could rival a GTS for price which would be just silly.
The Porsche's not the only game in town. Similarly specified rivals like Stelvio, E-Pace, NX, and XC60 all cost under $100,000 and for the same money as Macan you can buy a plug-in hybrid X3 or a GLC 300e, both with more power and much lower fuel use.
Given there's no Macan hybrid you could always wait a bit and buy the next-gen Macan, which will be fully electric.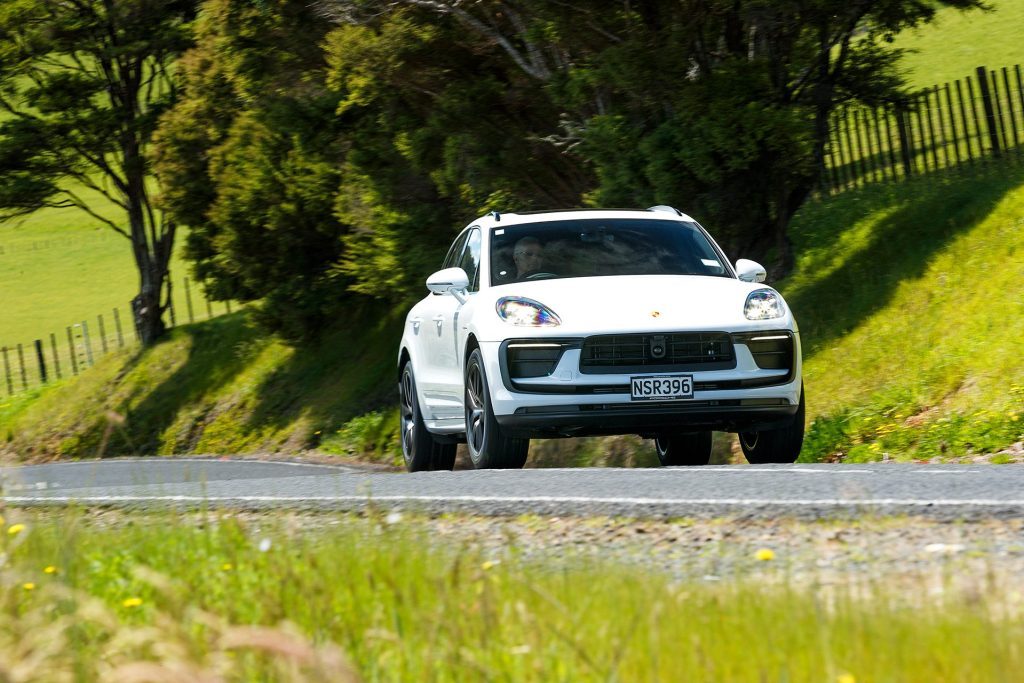 | | |
| --- | --- |
| Model | Porsche Macan |
| Price | $111,900 |
| Engine | 1984cc, IL4, T, DI |
| Power | 195kW/400Nm |
| Drivetrain | 7-speed twin clutch, AWD |
| Fuel Use | 8.8L/100km |
| C02 Output | 200g/km |
| 0-100km/h | 6.10sec |
| Weight | 1845kg (claimed) |