While Kiwi fans of the brand continue to patiently wait for the standard Enyaq iV's formal arrival, Skoda has gone ahead and released the model's next incarnation; an inevitable SUV coupe.
Shown off overnight for the first time, the new Skoda Enyaq Coupe iV gives the plug-in nameplate a more svelte silhouette, making it almost look like a traditional sedan on stilts. There's real-world benefits to the new shape, but we'll get into those later.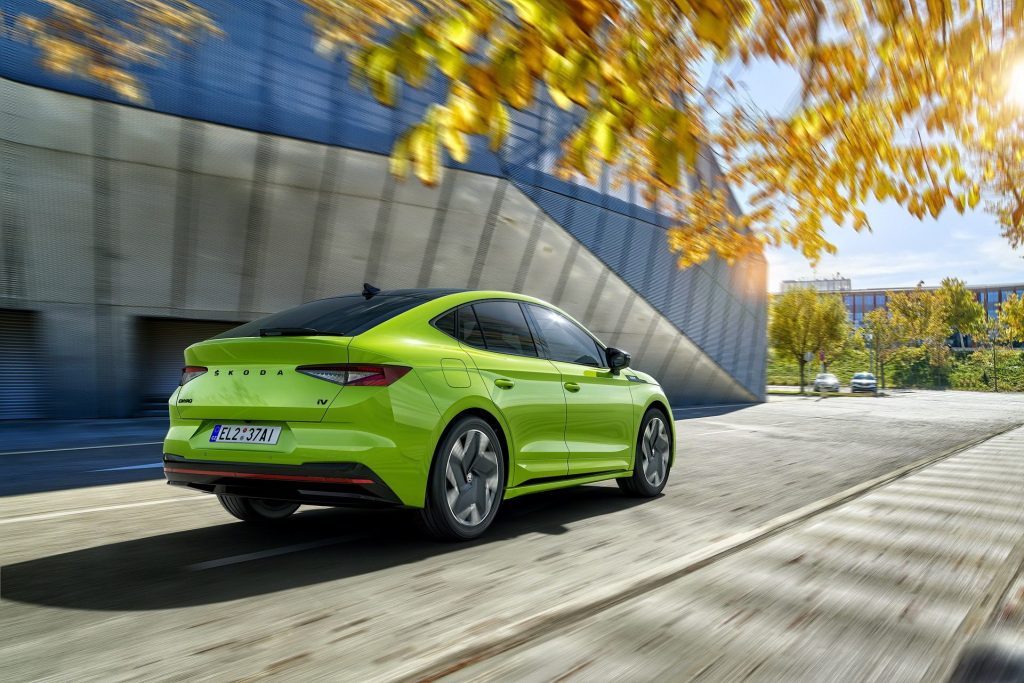 Skoda revealed the model with three core trim packages, each with its own drivetrain combination. There's the Coupe iV 80, a rear-wheel drive model with an 82kWh battery. Then there's the Coupe iV 80x and the RS, which both add an additional motor driving two extra wheels. 
While the entry-level 80 (the coupe skips over the SUV's iV 60 trim) produces 150kW of power, the 80x and RS [pictured here in retina-searing neon green] get 195kW and 220kW, respectively. The RS packs a commendable 460Nm of torque, which helps it hit 100km/h in 6.5 seconds.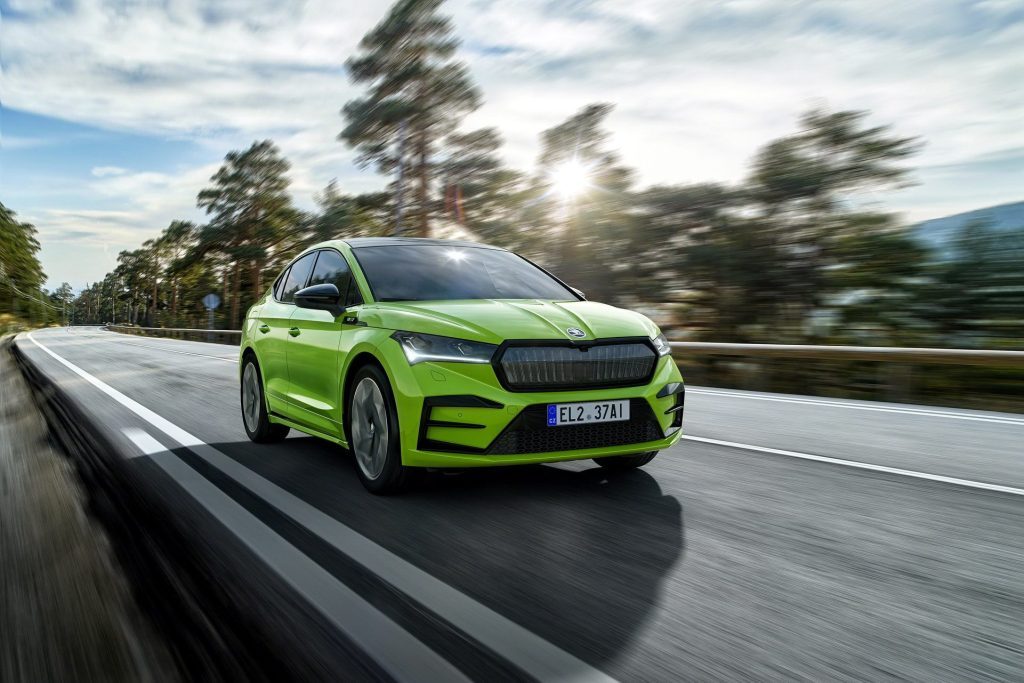 Along with more grunt, the RS is also a smidge lower than the rest of the Coupe iV range by 15mm at the front and 10mm at the rear. It also gets more aggressive styling, as previewed by the traditional SUV-shaped Enyaq iV RS shown off last year.
The RS also gets different detailing inside, swapping the yellow highlights for green ones and adding a pair of bolstered bucket seats.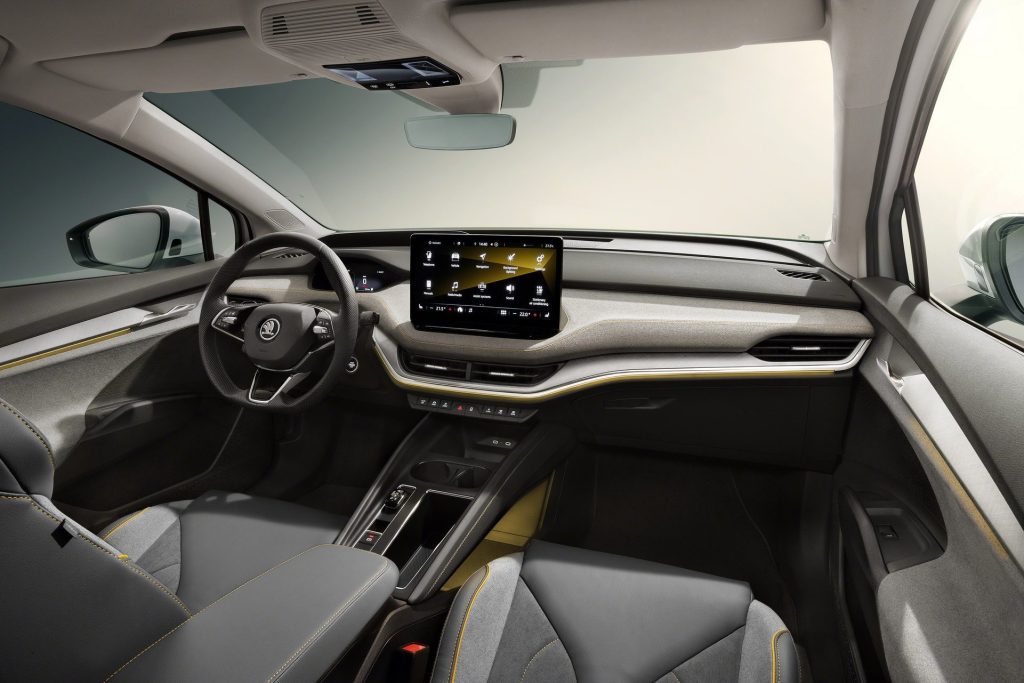 While the slick coupe shape does mean slightly less boot space (Skoda says it's down from the standard model's 585L to 570L), it also means a reduction in drag coefficient. The Coupe iV's cD is rated at 0.234.
According to Skoda, this helps range in its most long-range variant (the entry-level iV 80) grow from 531km on the WLTP cycle to 545km.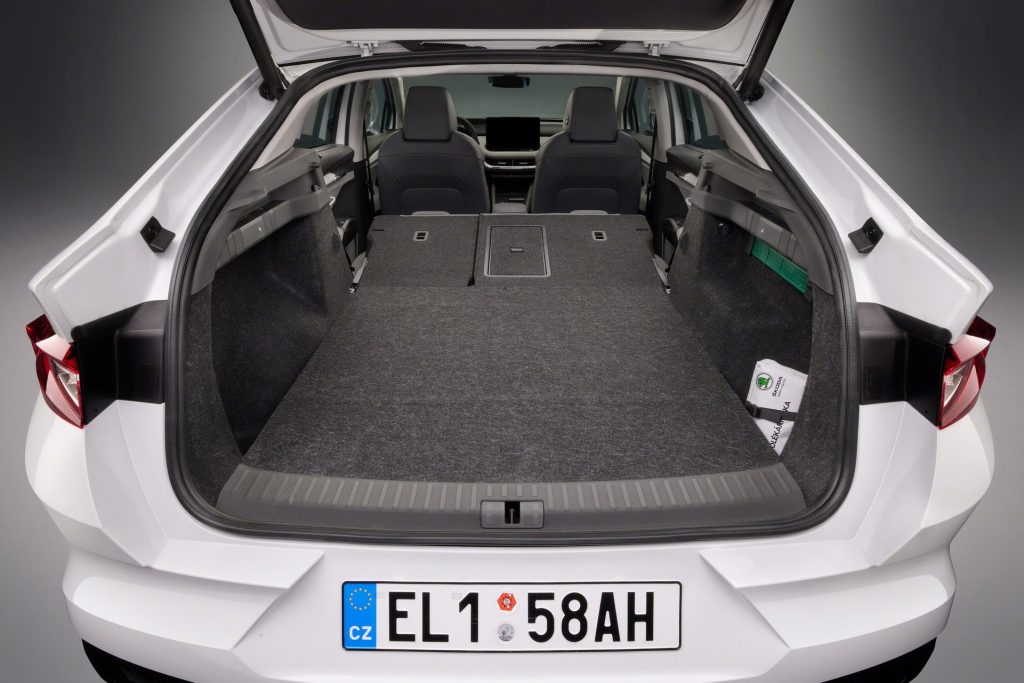 "Following the successful launch of the SUV, the new Enyaq Coupe iV brings even more emotiveness, sports styling, and elegance to the Skoda iV family," said Thomas Shafer, Skoda's CEO.
"Our designers and engineers have once again succeeded in combining a high degree of functionality with an emotive design."
While some private importers have already brought a number of grey import Enyaq iVs into the country (including the one we reviewed late last year), it remains unclear when the first Enyaqs will touch down in New Zealand officially, with a 2023 berth seeming most likely.