Hyundai New Zealand recently introduced its Xcient hydrogen-powered fuel cell electric truck to the local market, and New Zealand Post has now purchased the first five units.
The Hyundai Xcient Fuel Cell truck was officially unveiled in its working livery by NZ Post at an event held at their Auckland Operations Centre and attended by Energy and Resources Minister Megan Woods.
These trucks will take over from their diesel counterparts, and it said the move will help save 170 tonnes of C02 per year from being emitted into the local environment.
High capacity hydrogen refuelling stations are on their way, such as Hiringa Energy's four North Island stations coming online in early 2023. Until these first commercial refuelling stations are built, the truck will be fuelled using 'green' hydrogen supplied by BOC.
NZ Post's Hyundai Xcient Fuel Cell truck will now undergo a validation process. This includes operating the truck in different configurations, first as a truck only, then as a truck and trailer combination on several routes, gaining New Zealand specific performance information to refine software settings and define the best-operating routes for this technology.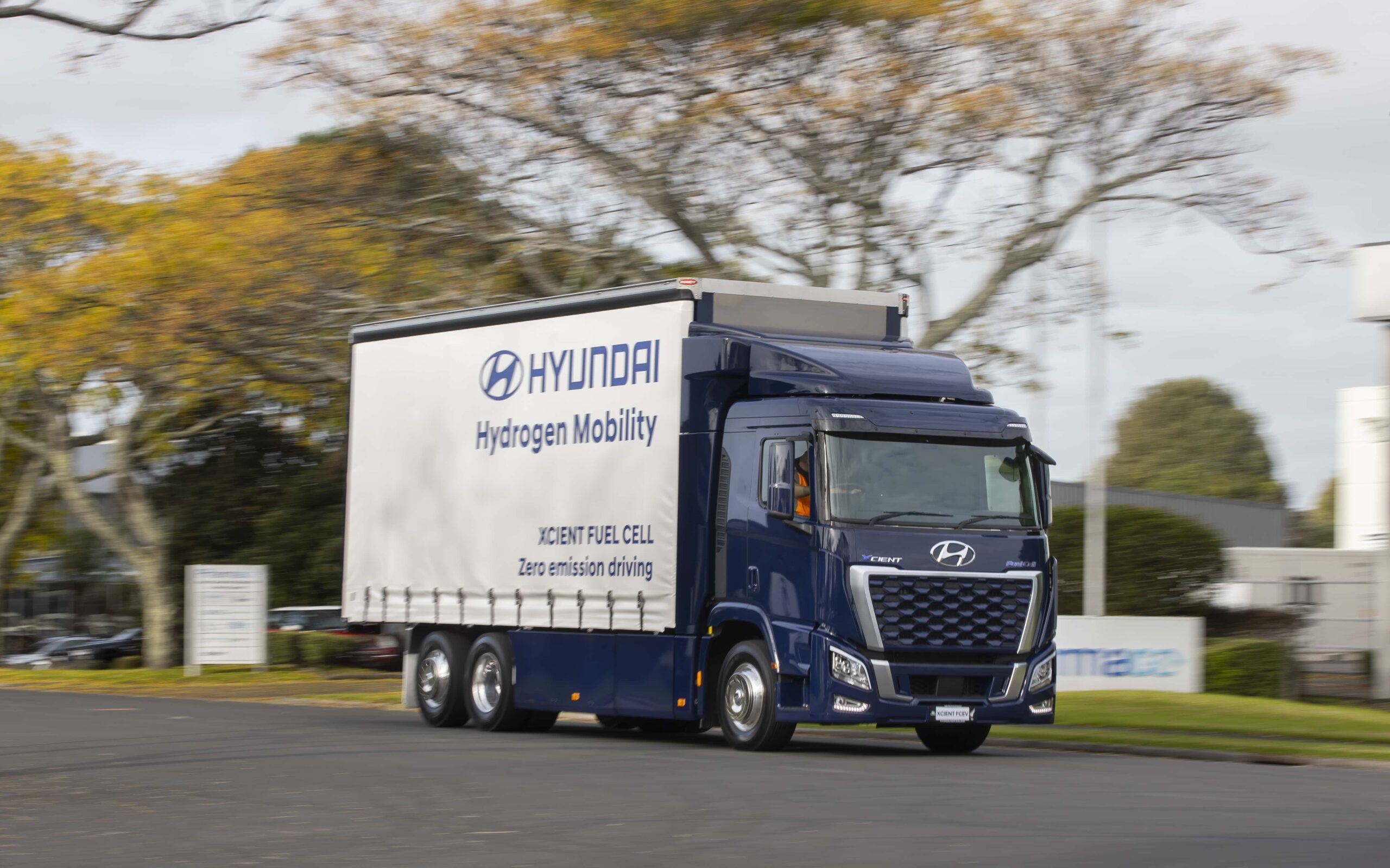 Once the commercial infrastructure is in place next year, this truck's ideal first operational route is likely to be Auckland to Hamilton, back to Auckland, and then to Whangarei.
Taking ownership of a hydrogen truck is an exciting milestone, NZ Post Chief Executive Officer David Walsh says.
"We are very proud to be leading the way by putting the country's first hydrogen truck into commercial operation," he said.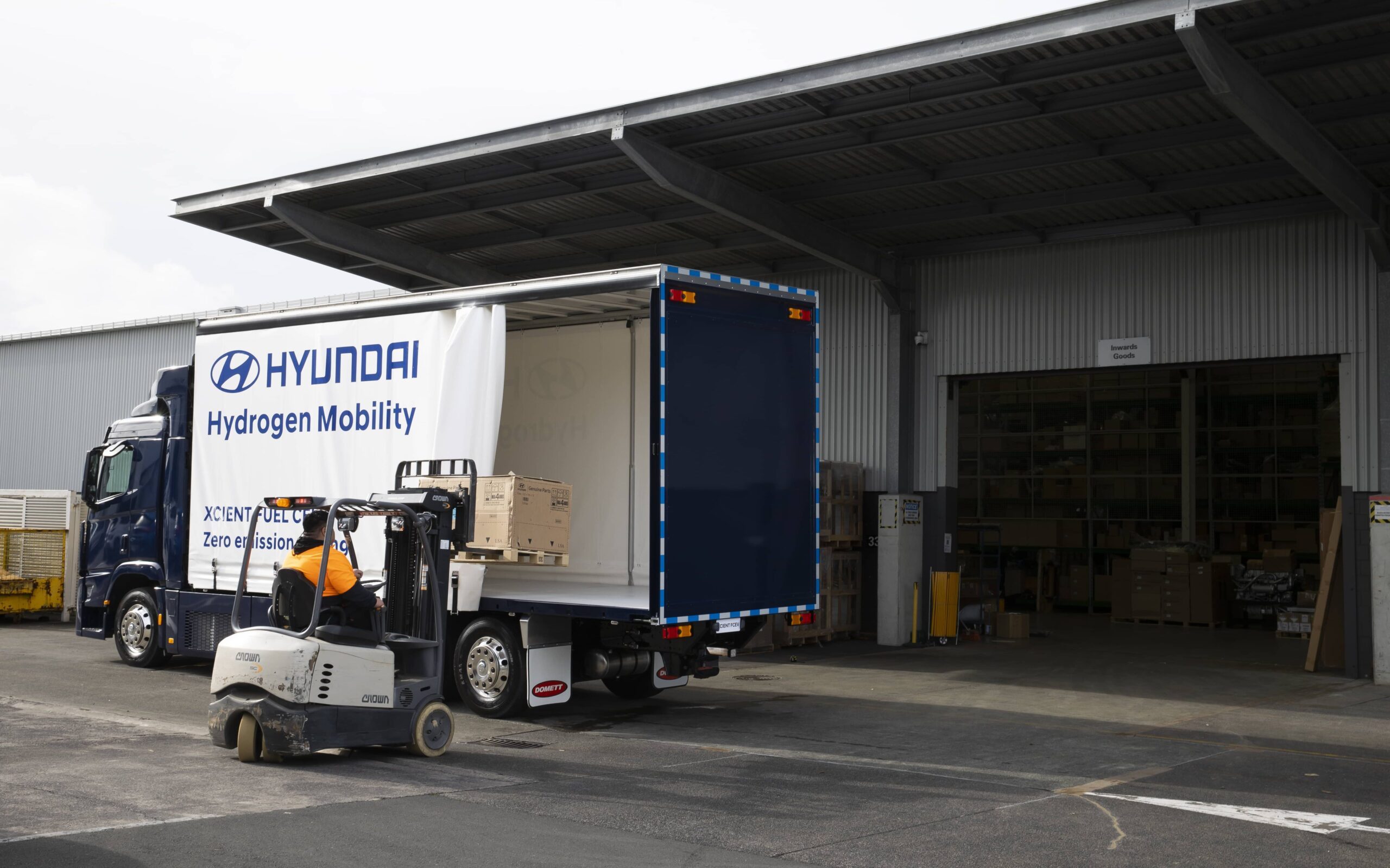 Investing in hydrogen fuel cell technology aligns perfectly with NZ Post's goal of being a fully carbon neutral business from 2030.
"Sustainability is a big deal to all of us at NZ Post, and we see hydrogen technology as one way to contribute to reducing our emissions within New Zealand's road freight sector," he said.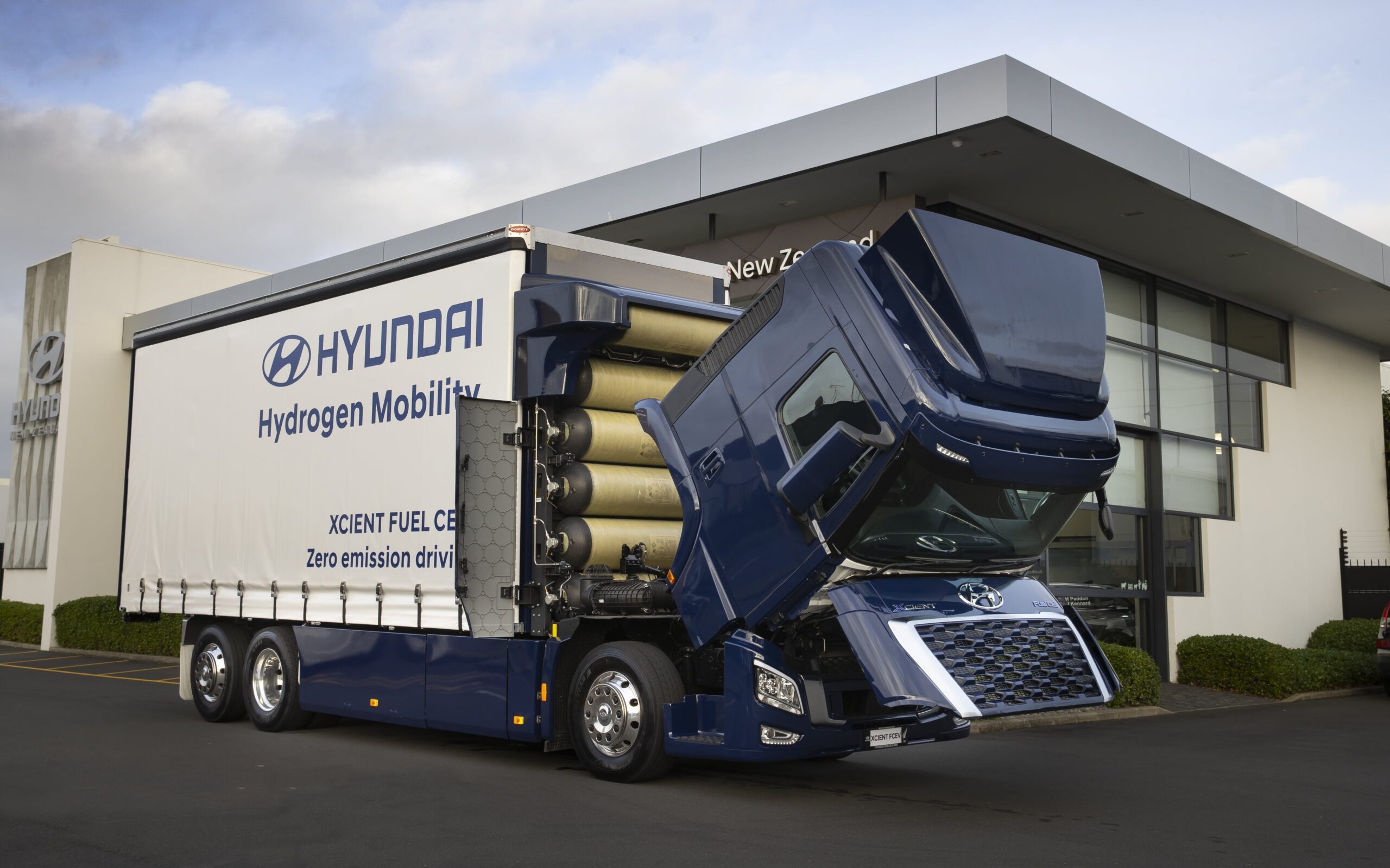 The Xcient's fuel tanks can be refilled within 8 to 20 minutes providing it with 400km of range, while towing 36 tonnes of cargo.
Behind the cab is the hydrogen fuel cell system which creates a reaction between hydrogen and oxygen to produce a max power output of 180kW (two 90kW stacks).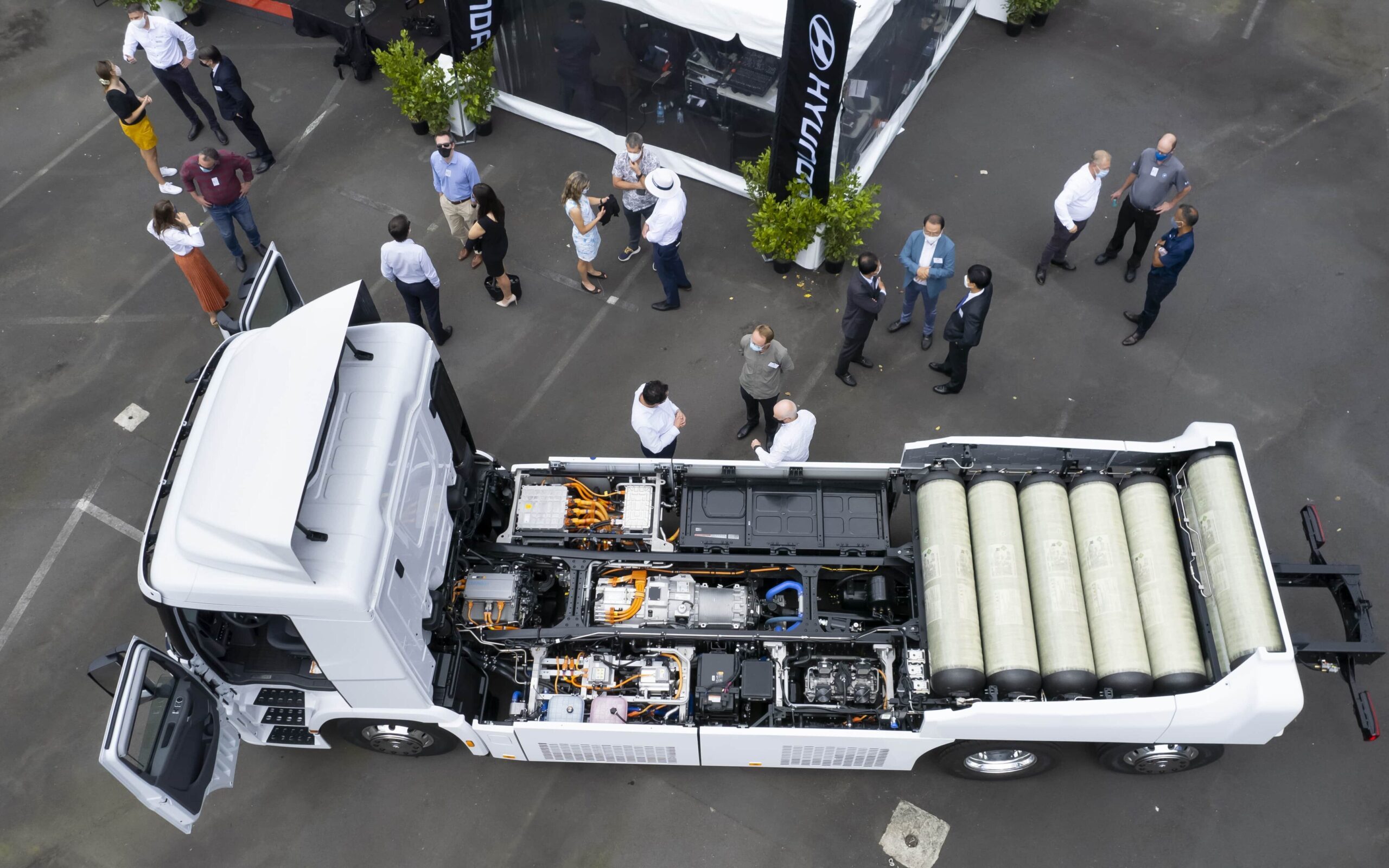 Electrical energy is stored in the truck's 630V, 72kWh battery pack which can recuperate energy under braking.
The battery pack provides energy to the motors which are rated at 350kW.