The covers have officially come off the all-new second generation Toyota C-HR, revealing a hybrid-only compact SUV with a concept-like design.
While it may look like it came straight out of Japan, the new C-HR was actually designed in Europe for European customers. It will also be built entirely in Europe, including the manufacturing of its battery.
Local availability is unknown at this time but we have reached out to Toyota New Zealand for confirmation. The model has however been confirmed for Australia so it'll likely make its way over here.
A choice of four electrified drivetrains will feature on the C-HR, including a 1.8 and 2.0-litre hybrid electric (HEV) offering, as well as a 2.0-litre plug-in hybrid (PHEV) variant. The 2.0-litre HEV will come with the option of an all-wheel drive system.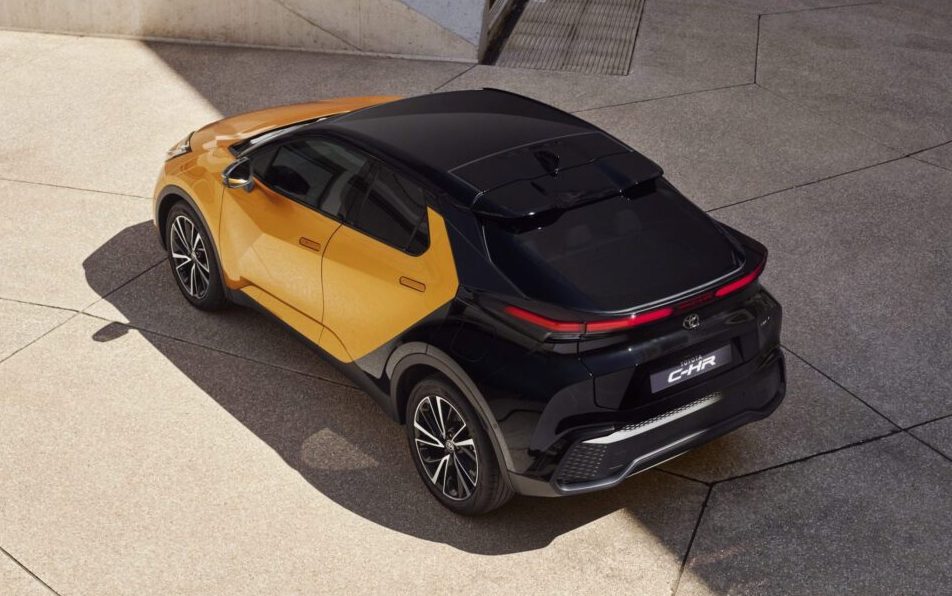 Much of the compact SUV's styling has remained faithful to the C-HR Prologue concept car that was revealed late last year, such as its "super-coupe" side profile. It also features short overhangs front and back, as well as a set of 20-inch wheels.
Customers can option their car with bi-tone paint which colours the rear section of the car in black. A GR Sport edition is also on the cards for Europe.
The front end wears a similar face to the fully electric bZ4X and hybrid Prius which are each characterised by the carmaker's "hammerhead" design language. However, the C-HR is a bit more mouthy thanks to its large front grille.
At the rear, a full-width tail light sits high on the SUV's shoulder line and features a light-up "Toyota C-HR" inscription in the middle.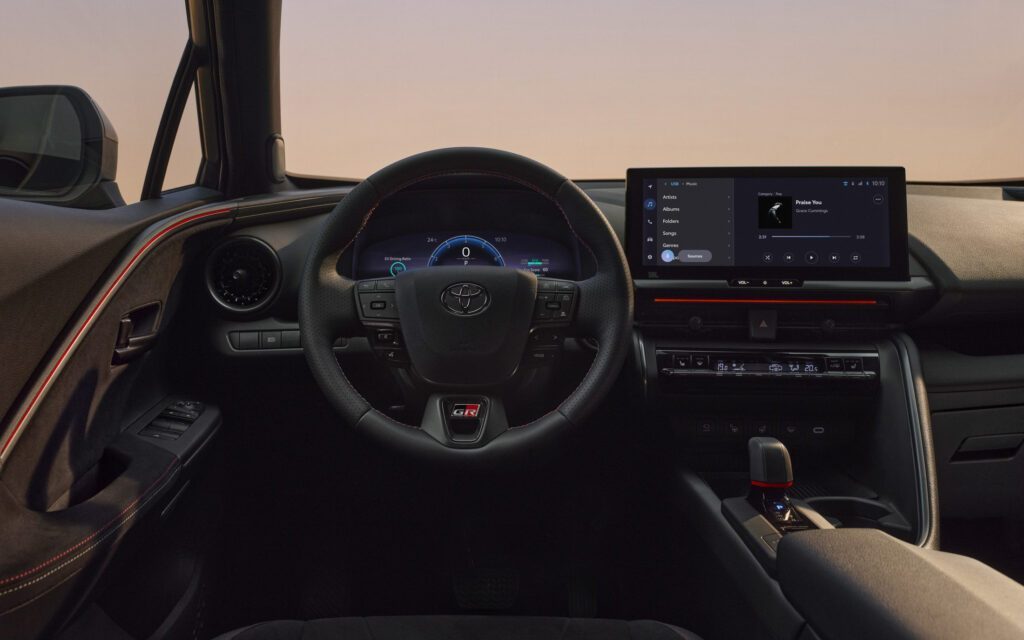 The new C-HR has been made with double the use of recycled plastics compared to its predecessor, including a new fabric upholstery for the seats which is made from PET bottles.
Depending on the variant, the driver will find a 12.3-inch digital instrument cluster in front of them which can be configured to their liking with three personalisable pre-sets.
A 12.3-inch central touchscreen features in the centre of the dashboard and includes an onboard voice assistant as well as wireless Apple CarPlay or Android Auto connectivity.
Each version of the C-HR will come with a suite of active safety and driver assistance features such as a new Acceleration Suppression system that slows any sudden use of the accelerator when the risk of a collision with the vehicle ahead is detected. Other new features include Proactive Driving Assist (PDA) and Steering Assist.
The new Toyota C-HR is expected to arrive down under in the first half of 2024, but whether it'll make its way over to New Zealand is still unconfirmed at this time.