The highly-anticipated second-generation BMW M2 has finally been revealed, marking the brand's final petrol-only M car.
First introduced in 2016, the M2 has been a car many BMW fans have admired because of its back to basics nature. While the design of the latest edition may divide opinion, it's what's underneath that continues its driver-focused nature.
Let's discuss those looks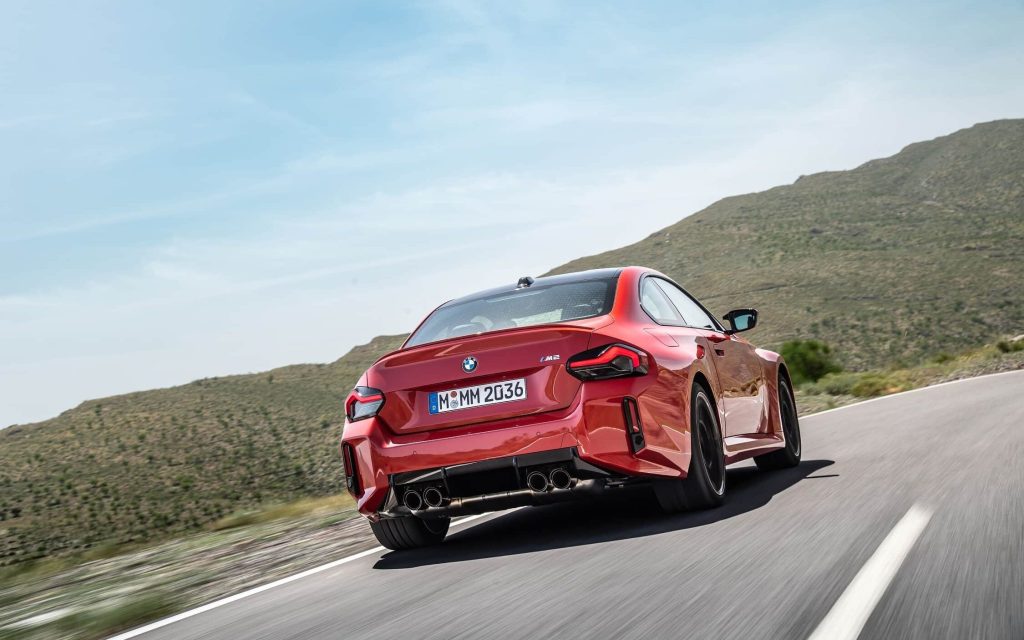 By far the most controversial talking point in the automotive world is the styling of modern-day BMWs – people seem to either love them or not, with no in between. The M2 is no different, judging by fan's reception of its leaked images.
However, the new baby M car seems to be a bit tamer with squared off kidney grilles at the front adjoining the three lower square-shaped intakes.
The side profile retains the athletic proportions of its predecessor and the 1M coupe. Wider arches also house performance-oriented wheels, brakes, and suspension.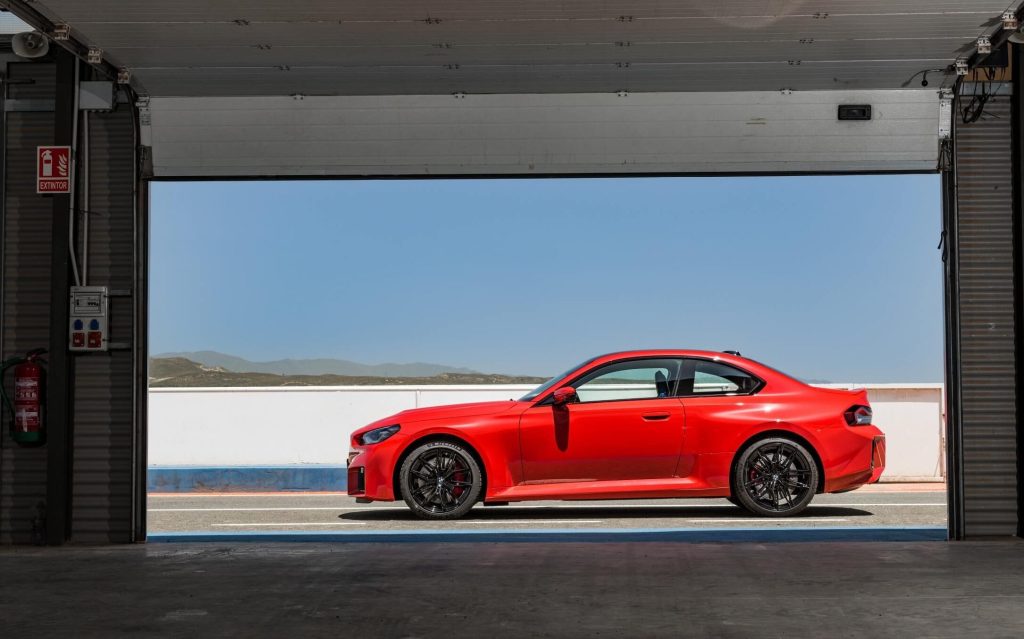 At the back, a kicked-up boot lid leads down into large outer bumper pieces that are also square shaped. A quad-exit exhaust is housed underneath the rear diffuser.
New Zandvoort Blue and Toronto Red paint colours make an appearance on the model.
Six-cylinder power and a manual transmission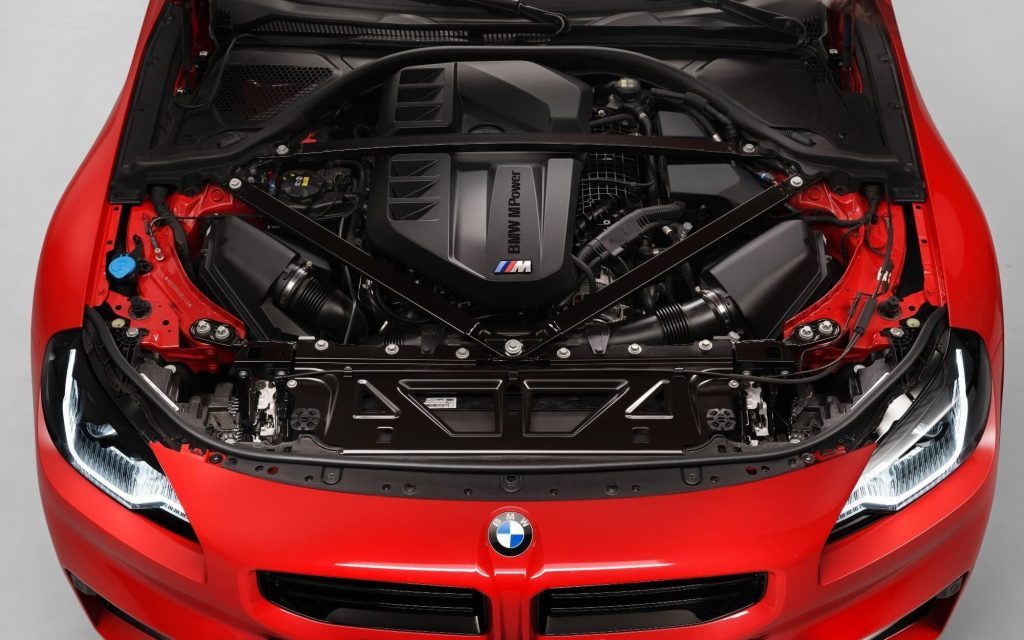 The new M2 is sticking to its roots with a 3.0-litre twin turbocharged inline six-cylinder, taken straight from the M3 and M4 models. Power output comes to 338kW which is 66kW more than its predecessor while torque now reaches 550Nm.
Customers have a choice of either an eight-speed automatic transmission or the purist's favourite, a six-speed manual. Both send power to the rear wheels only.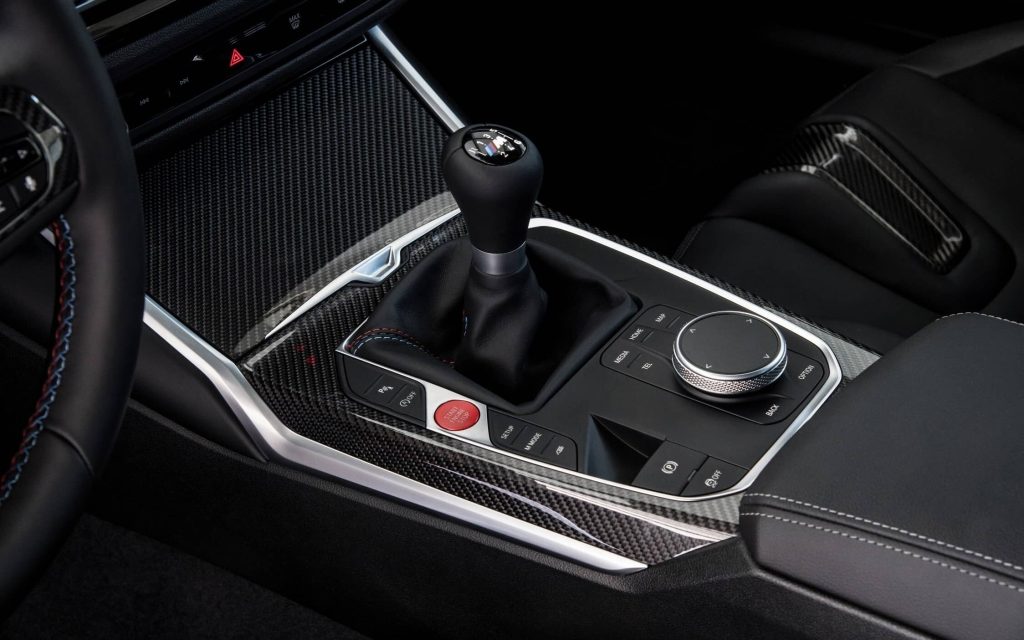 With the automatic fitted, the M2 can hit 100km/h from a standstill in 4.1 seconds while the manual takes a little longer at 4.3 seconds. The top speed has been limited to 250km/h but can be raised to 285km/h by specifying the optional M Driver's Package.
A drift mode in the form of M Traction Control allows drivers to choose between ten stages of wheel slip limitation.
Chassis and handling
An almost perfect 50:50 weight distribution alongside a short wheelbase add up to what BMW says provides "precisely controllable, fingertip handling", thanks to the M2's stiff body and chassis structure.
Adding to its handling claim are comfort and sport steering settings, adaptive suspension and an adjustable brake-pedal feel, all from the on-board M set-up menu.
The new M2 comes with 19-inch alloy wheels at the front and 20-inch units at the rear, with the option of wrapping them in track rubber.
Driver-centric cockpit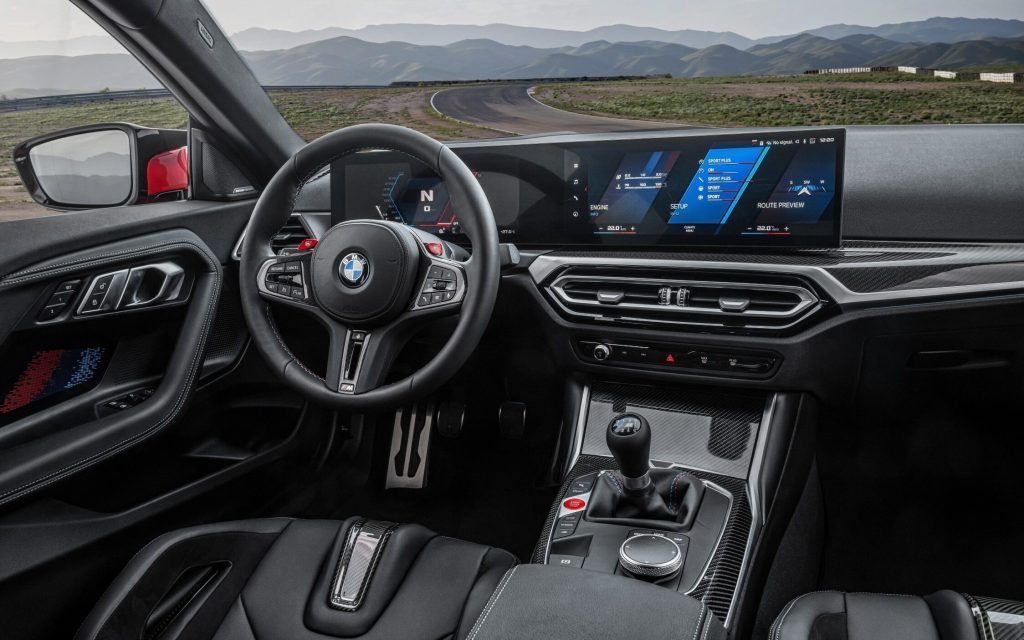 Stepping inside and you find a cockpit catering to the driver, featuring M-specific readouts, controls and set-up options, as well as a curved display.
Driver information is taken care of by a 12.3-inch digital dashboard complete with shift lights. The central 14.9-inch display shows vehicle set-up information and tyre condition, alongside a host of other performance-derived readouts. A head-up display can also be optioned.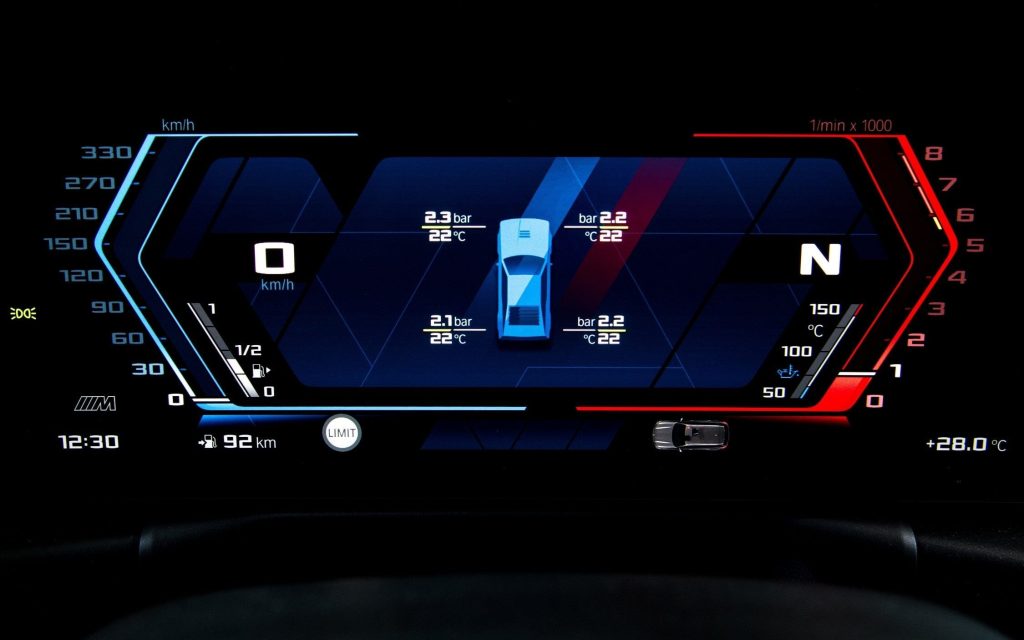 Entertainment and communications can be connected to the car via Apple CarPlay and Android Auto, with reception being boosted by a 5G antenna.
Both the driver and passenger receive sport seats with the option to change them out for M Sport or M Carbon buckets instead.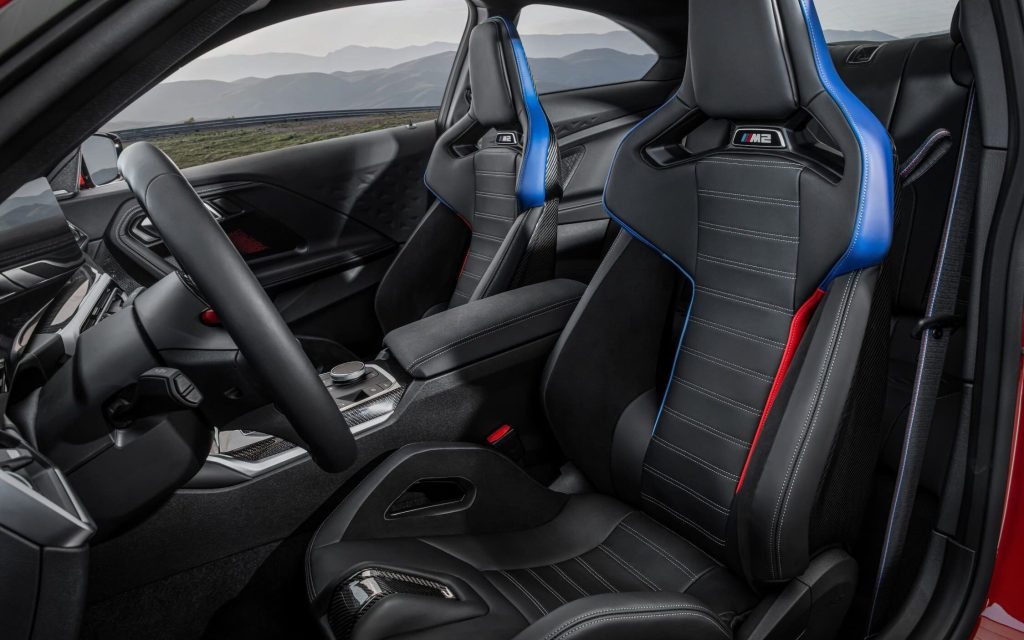 Three-zone climate control, BMW's own navigation system, ambient lighting and a Hi-Fi speaker system among other items can also be found in the interior.
Set-up, safety and optional extras
The new M2 can be molded to the driver's tastes through the set-up button on the centre console which provides direct access to the car's engine, chassis, steering, braking, traction control, and gear shift assistant. Two set-ups can be stored on the steering wheel M buttons.
Also fitted is a drift analyser and a lap timer. The M Mode button on the centre console allows the driver to choose from Road, Sport and Track settings, with each adjusting the level of driver assistance and information shown in the displays.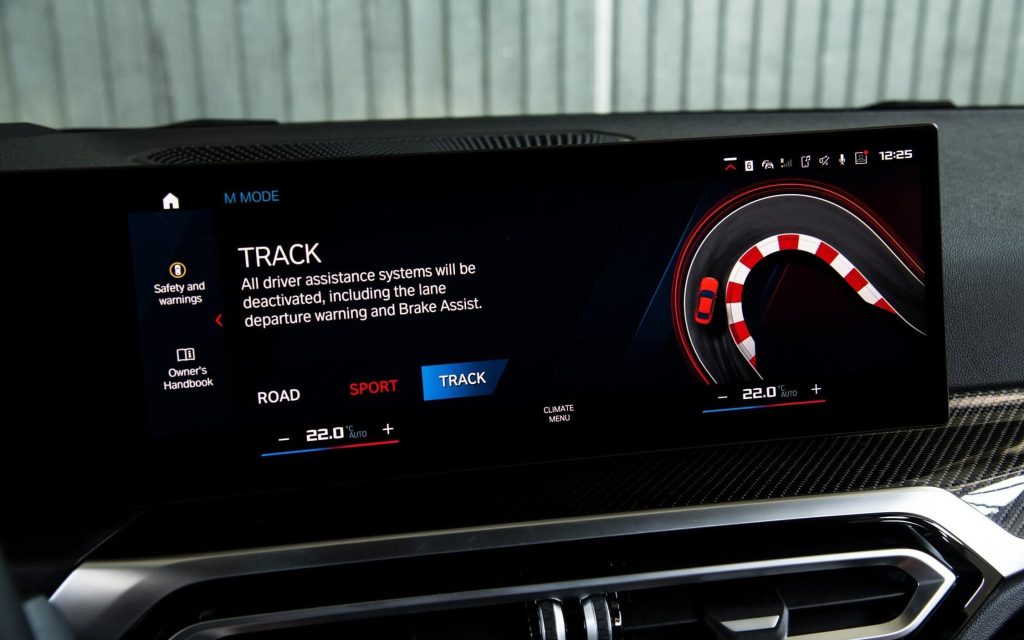 Standard safety features include Front Collision Warning, Speed Limit Display with no-overtaking indicator, Lane Departure Warning and Park Distance Control functions which all come as standard.
Customers can also option their M2 with the M Race Track Package which includes the M Driver's Package, a carbon roof, carbon bucket seats, carbon fibre interior trim and track tyres.
Pricing and availability
There's no mention of pricing or availability for the New Zealand market at this time but the BMW M2 has already been confirmed for Australia so it will likely make its way here early next year as well.
The M2 will retail for $AU119,000 in Australia and based on the current exchange rate, New Zealand can expect to pay around the $NZ135,000 mark (TBC).