Mini has revealed an electric crossover, the Concept Aceman, showcasing a new design language and technological innovations that will shape the brand's future models.
The Concept Aceman fills the gap between the Mini Cooper hatchback and Mini Countryman SUV, retaining a four-door, five-seat layout.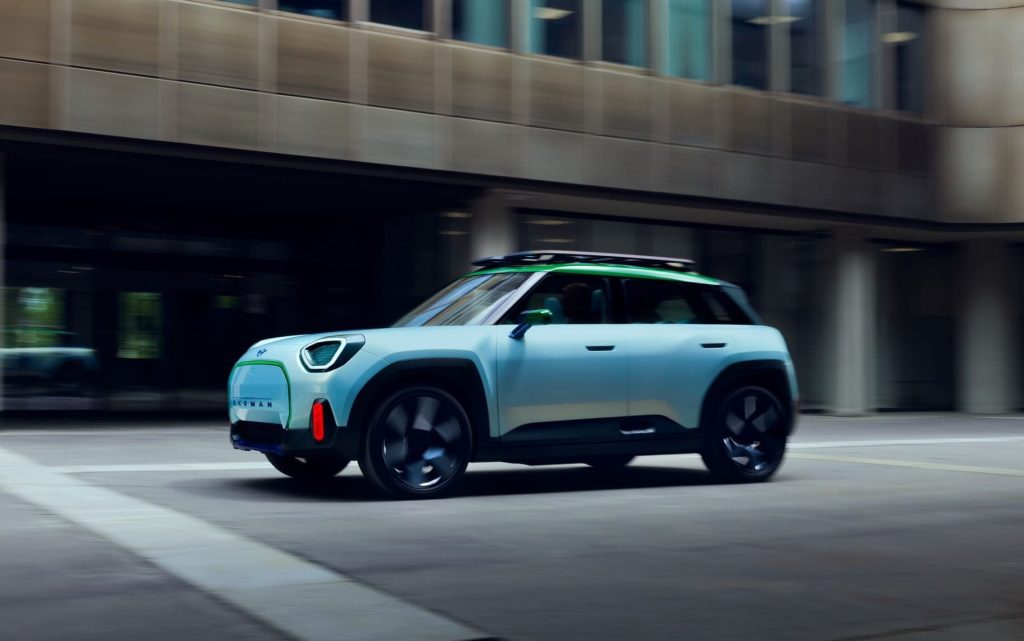 With the future in mind, the crossover will also be Mini's first fully electrified model to join its existing lineup when a production version is released in 2024.
Mini is keeping the Concept Aceman's tech specs under wraps but it has provided the vehicle's dimensions. It has a length of just over four metres, is two metres in width, and it's 1.59 metres tall.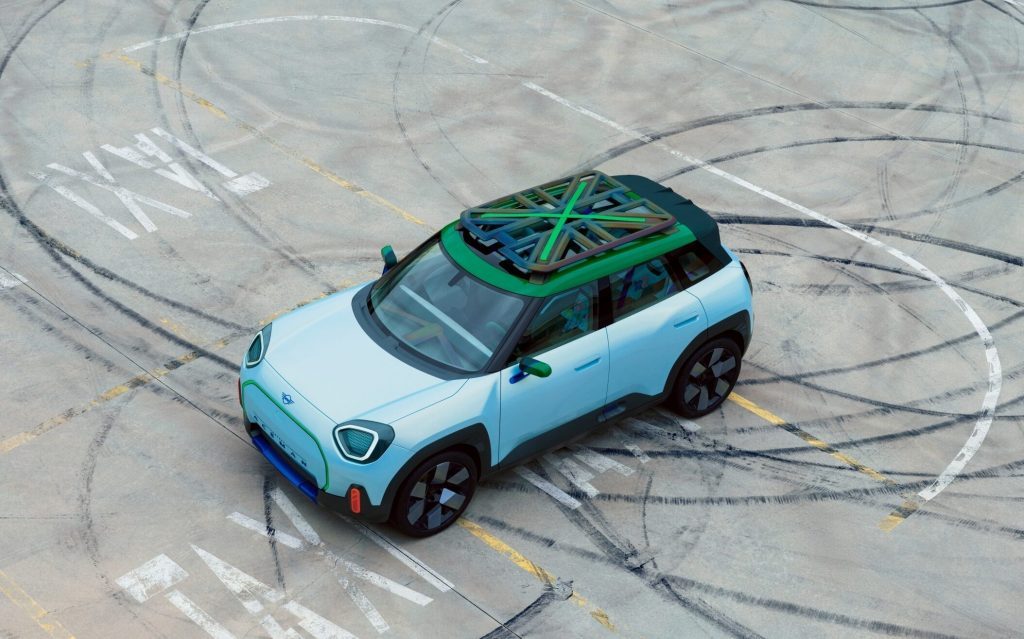 Oliver Heilmer, Head of Mini Design says that the crossover's design and dimensions cater towards the creative use of space while still taking up little space on the road.
In what Mini is calling "Charismatic Simplicity," the design features striking new elements such as an octagonal, closed and illuminated grille at the front and vertically arranged rear lights, with both featuring Union Jack symbolism.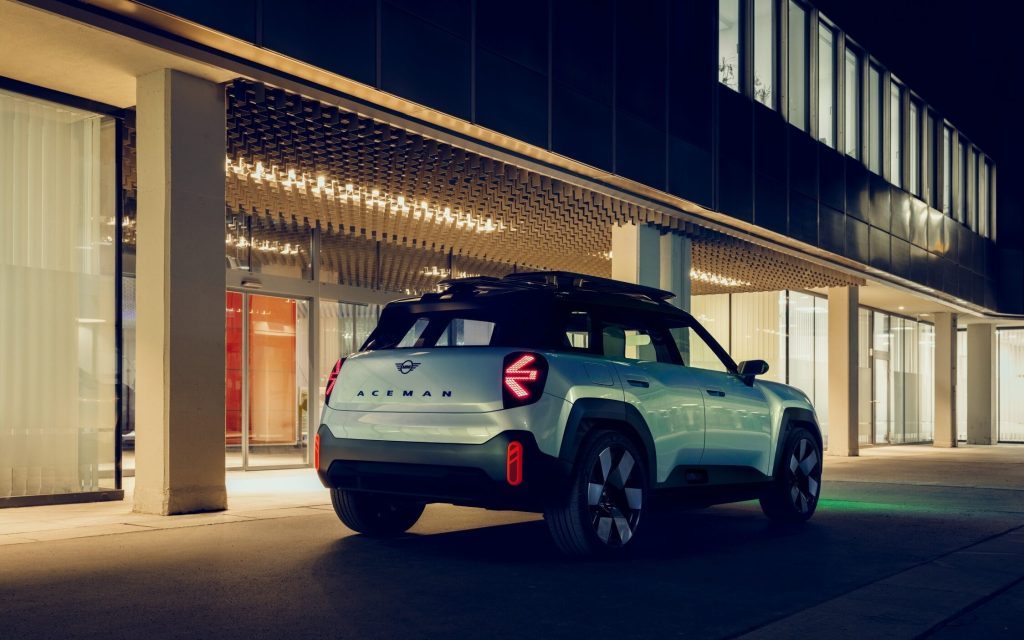 A British Racing Green roof accompanies white bodywork with pumped fenders and strongly contoured wheel arches filled with not so mini 20-inch wheels. Accents are finished in blue and pink-orange, previewing the future of Mini's lively character.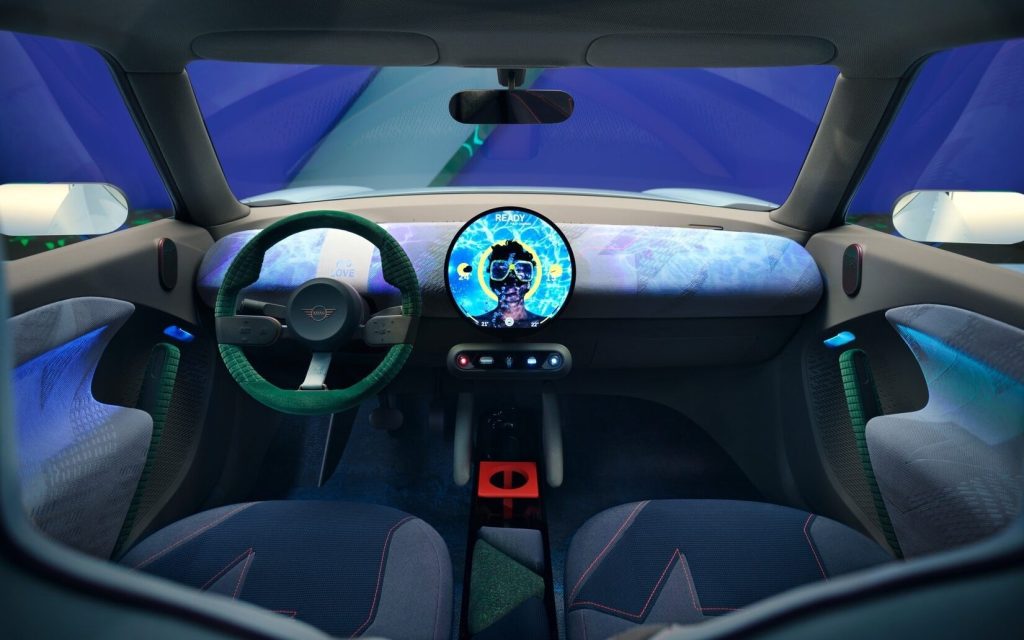 The interior is also something to be marveled at, taking on a "reduced design". It includes a flat dashboard in the style of a soundbar stretching from pillar to pillar, a circular OLED central display reminiscent of previous Mini models and a toggle switch bar positioned below.
In a shift towards being more environmentally friendly, the Concept Aceman uses sustainable textile materials instead of leather. Both the interior and exterior are also free of chrome elements.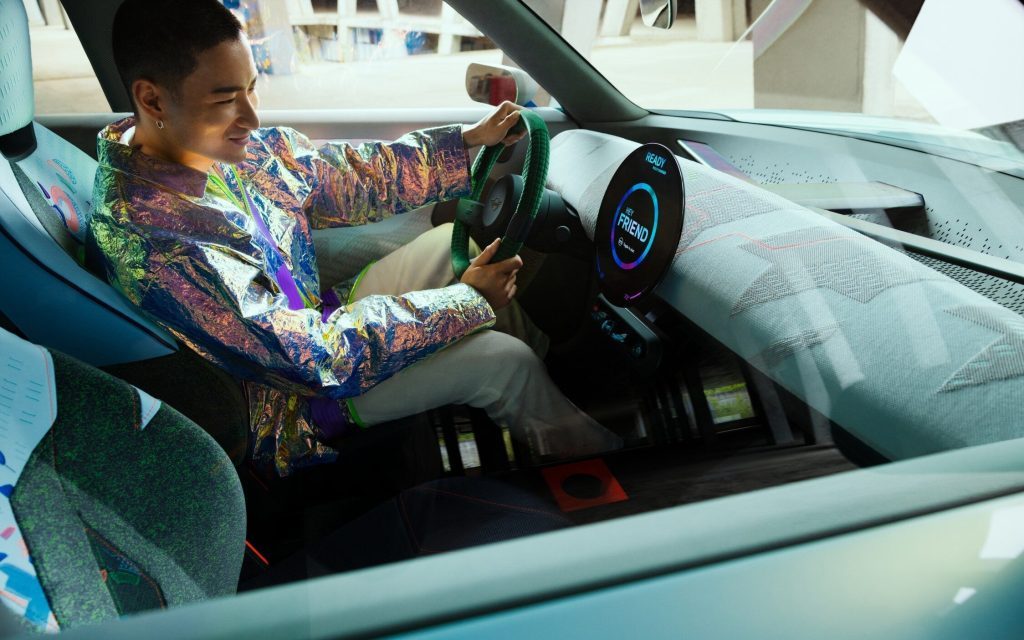 User experience with the Mini is also heightened through features like a sensor-based animation that plays as you approach the vehicle consisting of lighting effects and sound.
The Concept Aceman will make its first public appearance at the world's largest gaming event, Gamescom 2022, in Cologne.