MG is preparing to reveal its new Cyberster within the coming days at the Shanghai Auto Show, but China's Ministry of Industry and Information Technology had other ideas when they released photos of the new model and its specifications.
It seems like we've been receiving endless teasers of the fully electric roadster for months now along with the odd spy shot here and there. However, this is our first "proper" look at the car which is essentially the successor to the MG TF.
As for its appearance, the Cyberster boasts much of the design ques found on the concept car which was revealed in 2021 and shares the same looks as the leaked patent images we saw last year.
The front end is fairly pointy and closed off, allowing the car to cut through the air as cleanly as possible to maximise range. There's also a flowing body line that tapers off the front arch toward the rear wheel which resembles that of the one found on the 1950s and 60s MGA.
It's roofline has a bit of MX-5 about it as it leads down into an angular rear end which features unique arrow-shaped tail lights that point outwards.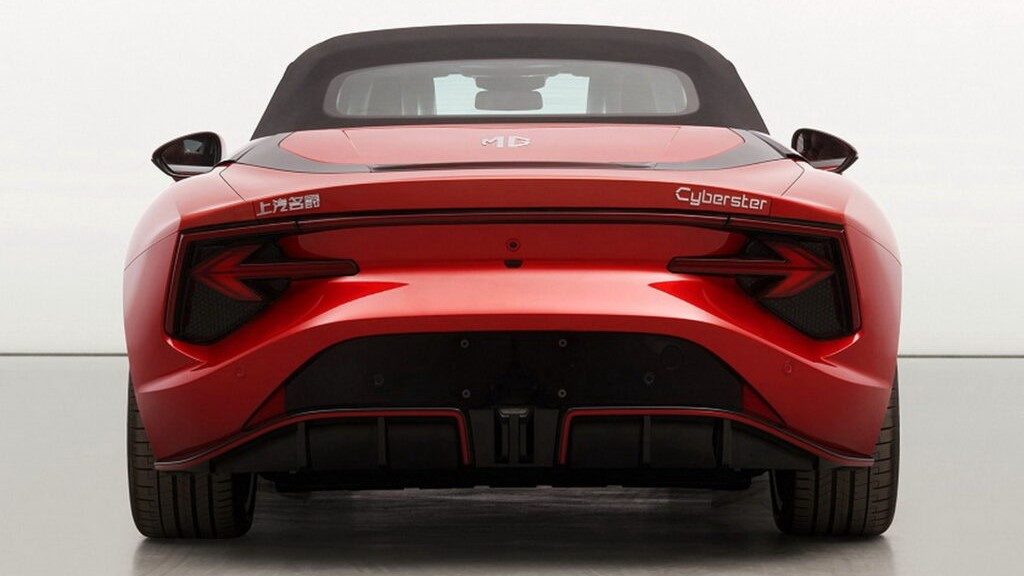 The fabric roof is reportedly available in black or red while two-tone 19- or 20-inch alloy wheels sit underneath the car.
There will also be both rear-wheel and all-wheel drive powertrains on offer, with a respective single or dual electric motor setup. Around 231kW will be at the driver's disposal on the single-motor model while the dual-motor Cyberster generates a combined output of 400kW.
Acceleration times are unknown but top speed for the rear-wheel drive comes to 193km/h while the all-wheel drive can hit 200km/h.
Nothing has been mentioned about the lithium-ion battery that the Cyberster is powered by so we can't confirm any range figures just yet.
Although this is a good first look at the new sportscar, there will be more to come when it makes its official reveal at the Shanghai Auto Show on 18 April.