The Mercedes-Benz Vision EQXX has beaten its own efficiency record by traveling 1202km on a single battery charge.
Earlier this year in April, the Vision EQXX had set a 1080km record run from Stuttgart, Germany to Cassis in the south of France. An overall energy consumption of 8.7kWh per 100km was achieved during the journey.
Setting off from Stuttgart again, this time the goal was to cross the English Channel and make its way to Silverstone in the United Kingdom on a single charge.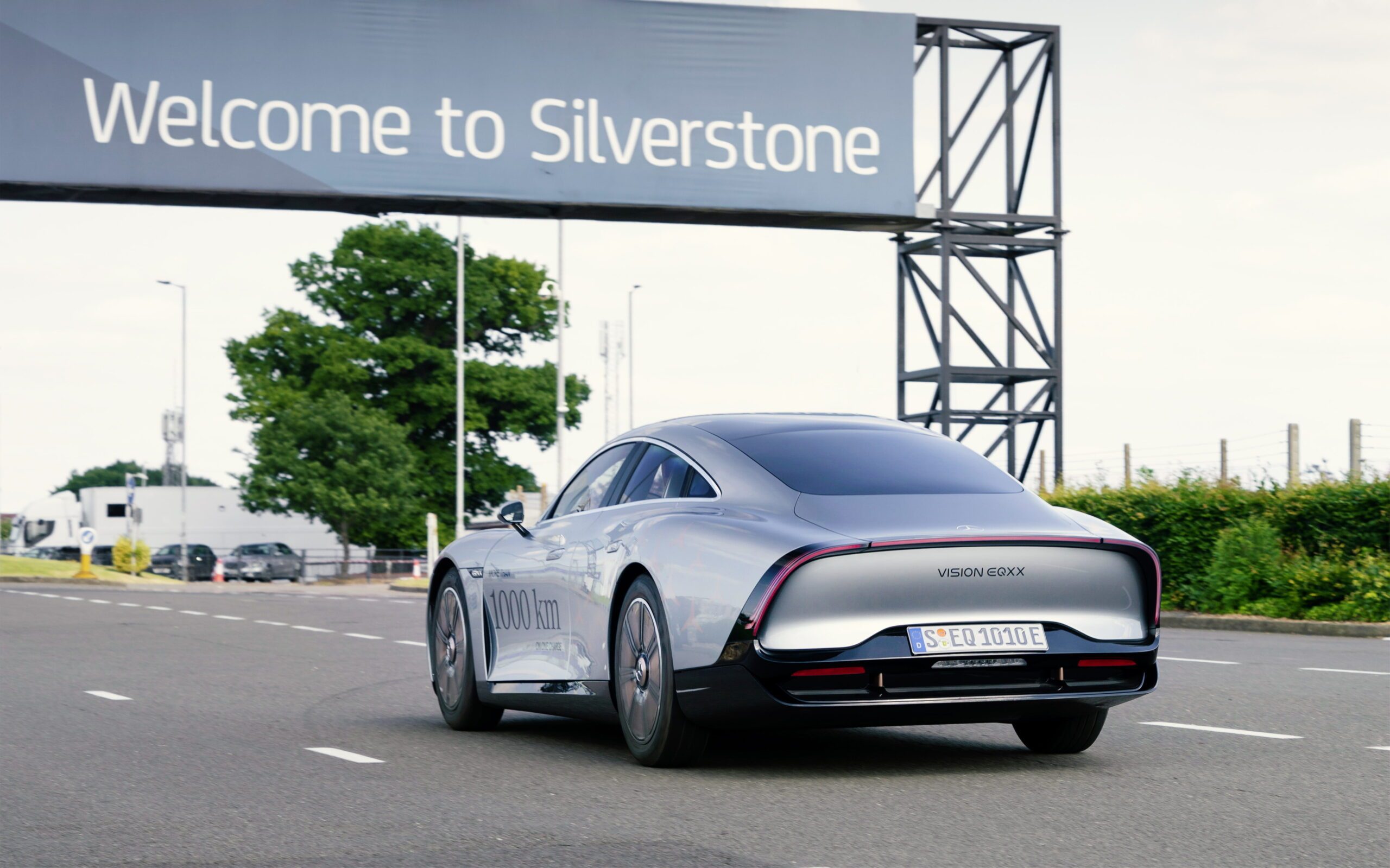 The car made it, achieving an even greater efficiency of 8.3kWh per 100km.
What helps the Vision EQXX travel such vast distances isn't a large battery but rather a variety of range extending initiatives.
Its battery is rated at 100kWh, equaling the rating of the pack found in the EQS 450+. However, the EQXX's battery is much smaller and 30 percent lighter than that of the one found in the 450+. 
While the single electric motor only produces 150kWh, the EV employs efficient thermal management of its electrical components via aero-shutters, coolant valves and pumps. These help ensure the electric drive unit maintains the most efficient temperature balance at minimum energy cost.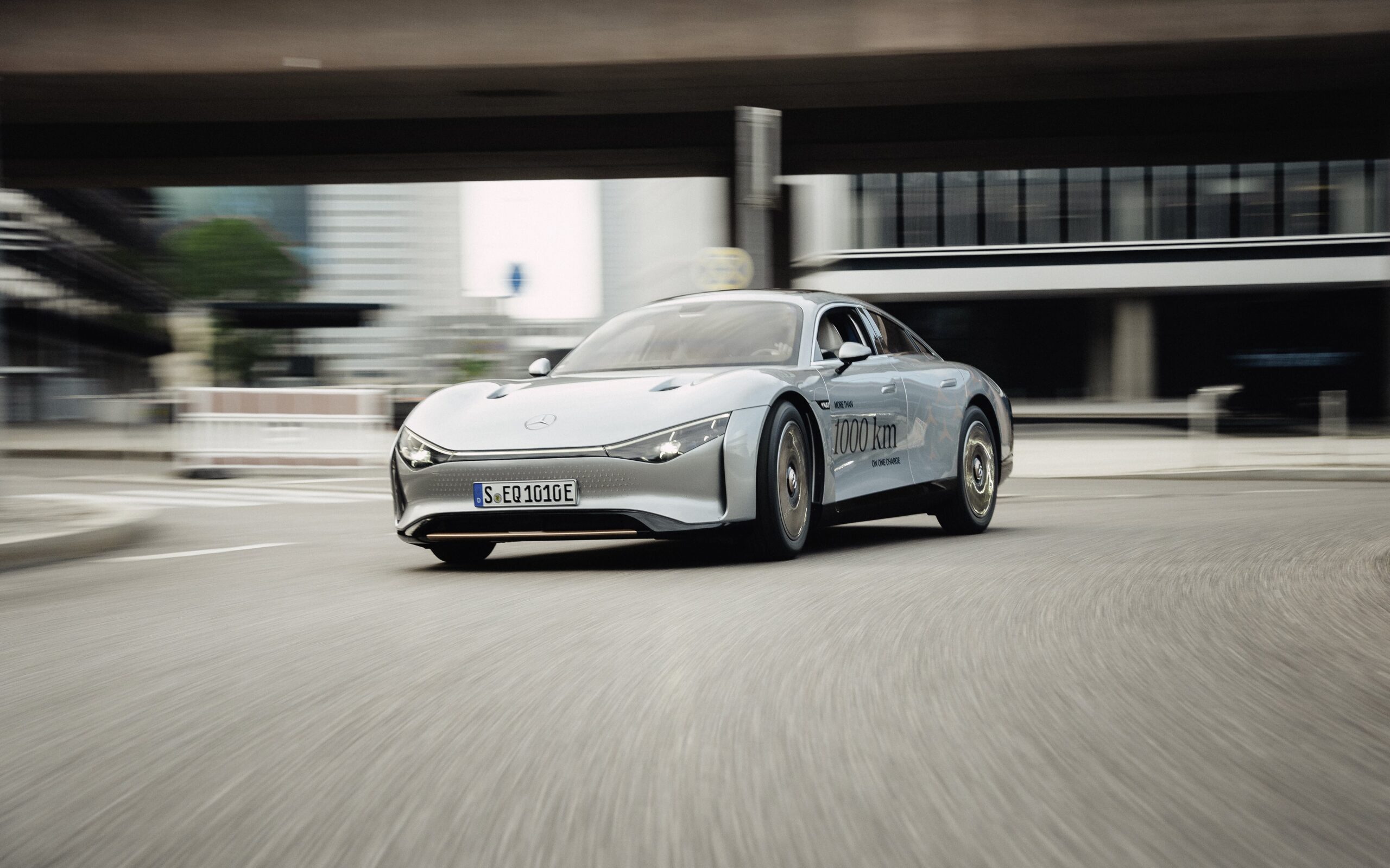 Furthermore, the car's slippery design helps it cut through the air with a drag coefficient of just 0.17.
While the Vision EQXX is purely a working concept car, it offers Mercedes valuable research and development data to help improve its production car batteries and range extending initiatives.
More can be read about the record-breaking concept car here.