Mercedes-Benz has announced the pricing and specification of its new fully electric EQE SUV line which will arrive in New Zealand in three different variants.
Key highlights of the incoming model include a maximum driving range of 539km, a larger interior space but shorter 3030mm wheelbase than the sedan variant on which the SUV is based, as well as healthy doses of performance, technology and luxury.
An arrival date for the EQE SUV has yet to be announced but Mercedes-Benz New Zealand says the model is "coming soon". For now, it has released the pricing and specifications for the new line-up.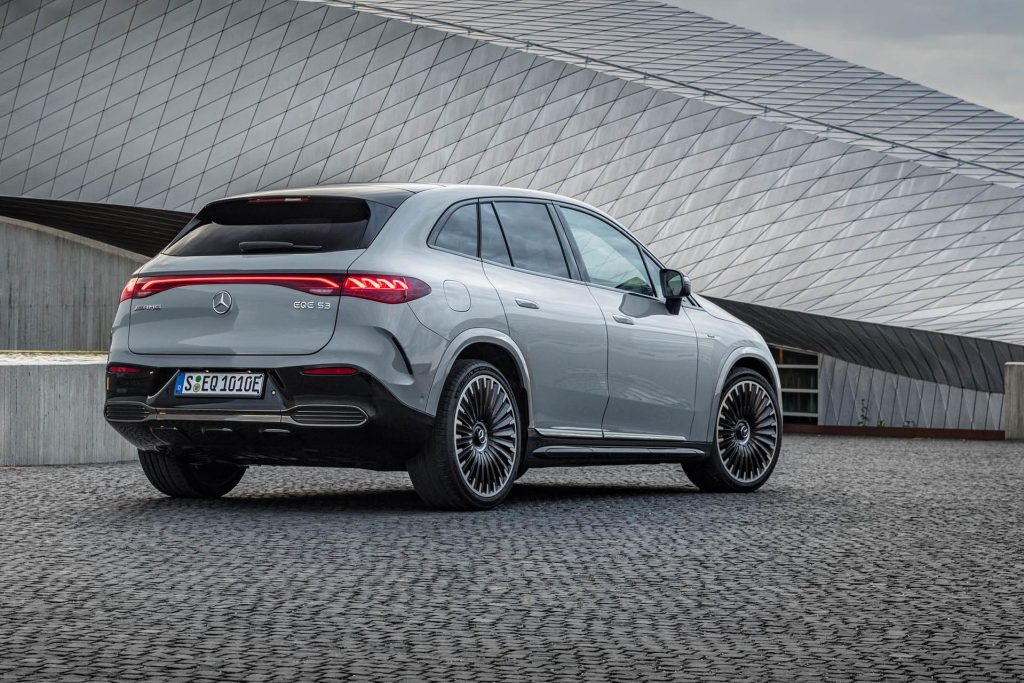 EQE 300 SUV
Starting off the range is the EQE 300 SUV at a price of $139,900, featuring a single electric motor at the rear that makes 180kW and 550Nm of torque. This is powered by an 89kWh battery pack that can be recharged by using one of two supplied charging cables.
The entry-level model comes equipped with AMG Line interior and exterior packages as standard, as well as a panoramic sliding sunroof, 21-inch AMG alloy wheels, tinted glass, and a distinctive radiator grille, amongt other appointments.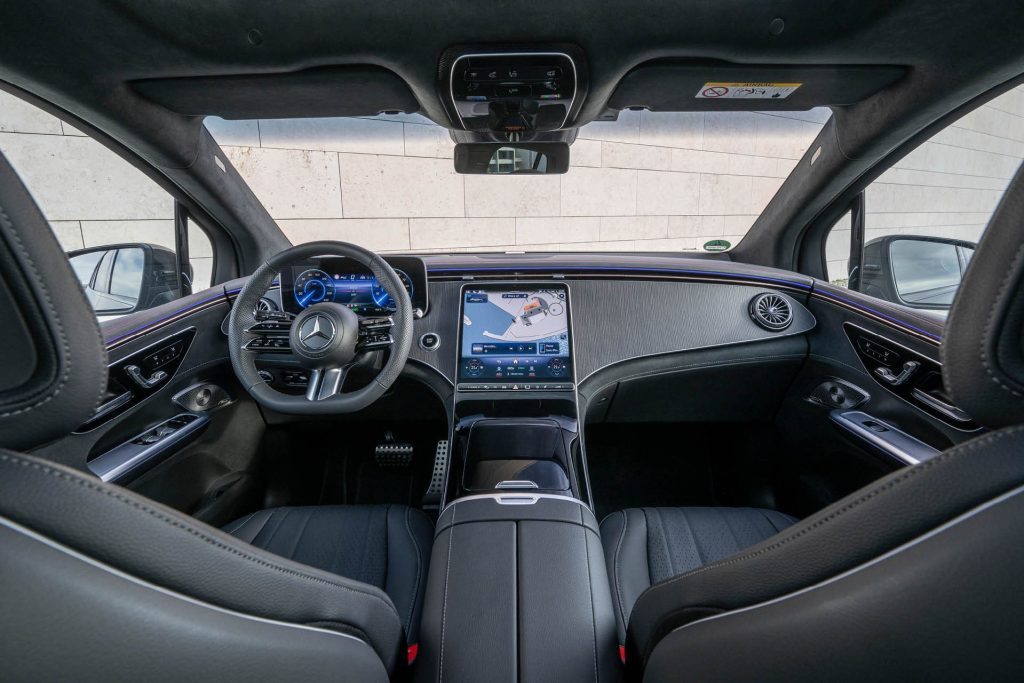 Inside, there's a head-up display, the latest version of Mercedes' MBUX infotainment system including navigation with augmented reality, full smartphone integration and wireless charging for mobile devices, dual-zone climate control, heated front seats, leather upholstery, a Burmester surround sound system, and more.
EQE 350 4Matic SUV
Next up is the EQE 350 4Matic SUV, priced at $149,900. It comes with an all-wheel drive system courtesy of an additional electric motor up front, bringing overall output to 215kW and 765Nm. A 0 to 100km/h sprint time of 6.3 seconds is the claim.
The EQE 350 SUV adds to the EQE 300 SUV's standard list of features with what is known as the 'Transparent Bonnet'. This makes use of multiple cameras dotted around the vehicle to give the driver a better view of what's beneath and in front – a handy tool for manoeuvring in tight spaces and when approaching the brow of a hill or starting a steep descent.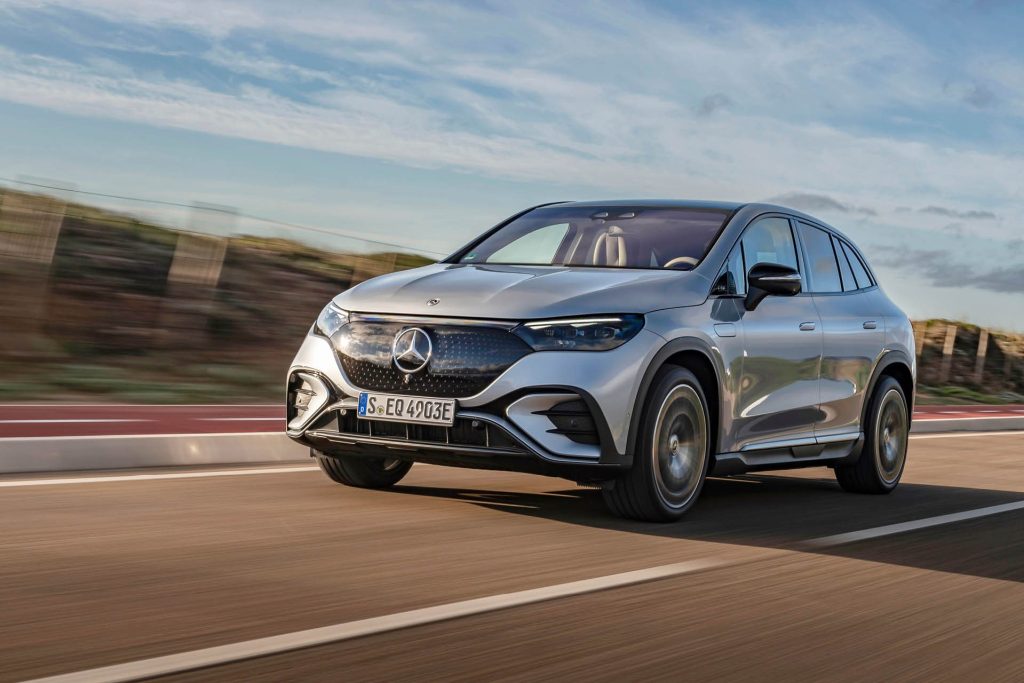 Mercedes-AMG EQE 53 4Matic+ SUV
At the top of the range sits the Mercedes-AMG EQE 53 4Matic+ SUV, priced at $199,900, which raises the performance bar to 460kW and 950Nm of torque. Its 0 to 100km/h sprint time is a quoted 3.7 seconds.
The highly appointed model comes with rear-axle steering and gets air suspension as standard, while its all-wheel drive dual e-motor set-up has been tuned by AMG to offer a more "performance-focussed" form of power distribution.
Inside, you'll find Nappa leather on the AMG steering wheel and front seats can be heated or cooled as appropriate.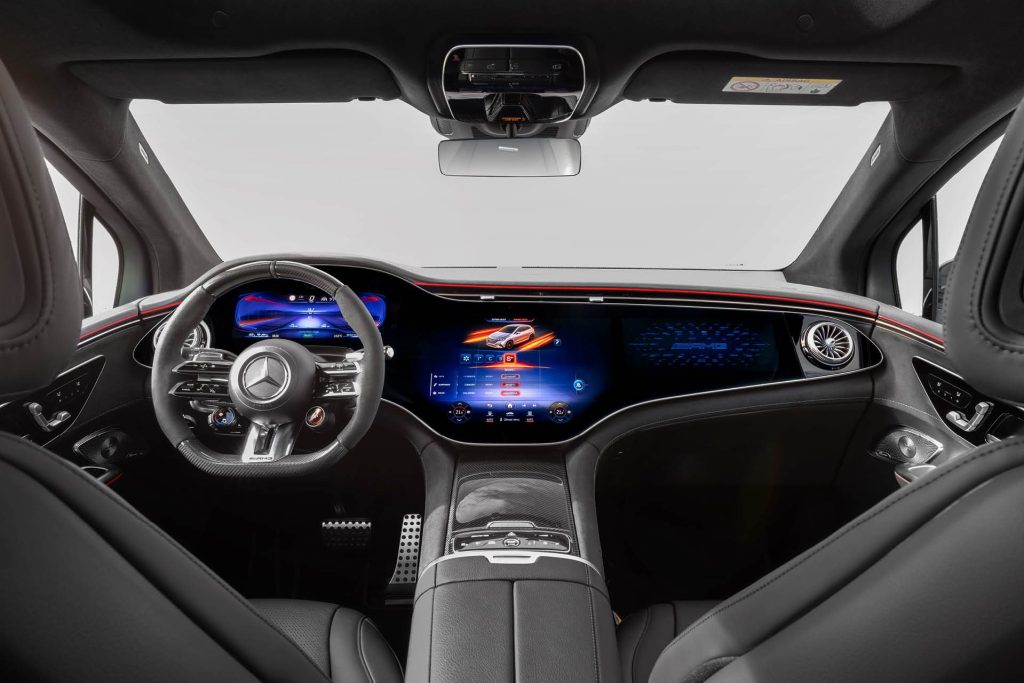 A Mercedes-AMG exterior package helps the EQE 53 4Matic+ SUV stand out from the rest of the line-up with distinct features like 22-inch alloy wheels and red brake calipers.
An optional AMG Dynamic Plus package is also available for an additional $7400, granting you a higher top speed of 240km/h, a faster 0 to 100km/h acceleration time of 3.5 seconds, a 'Performance' soundtrack, and more.