Mercedes-AMG is gearing up for the grand unveiling of its new GT at this weekend's Pebble Beach Concours d'Elegance in Monterey, United States.
We were given a glimpse of the second-generation model at last month's Goodwood Festival of Speed where it took to the hill in an exhibition run, where it may have ended up on the side of a grassy verge.
Nevertheless, that car was camouflaged in a vibrant wrap that hid many of its new styling cues, leaving much to the imagination.
We did pick up on its sleek new headlights though, as well as a shorter bonnet and revamped rear end.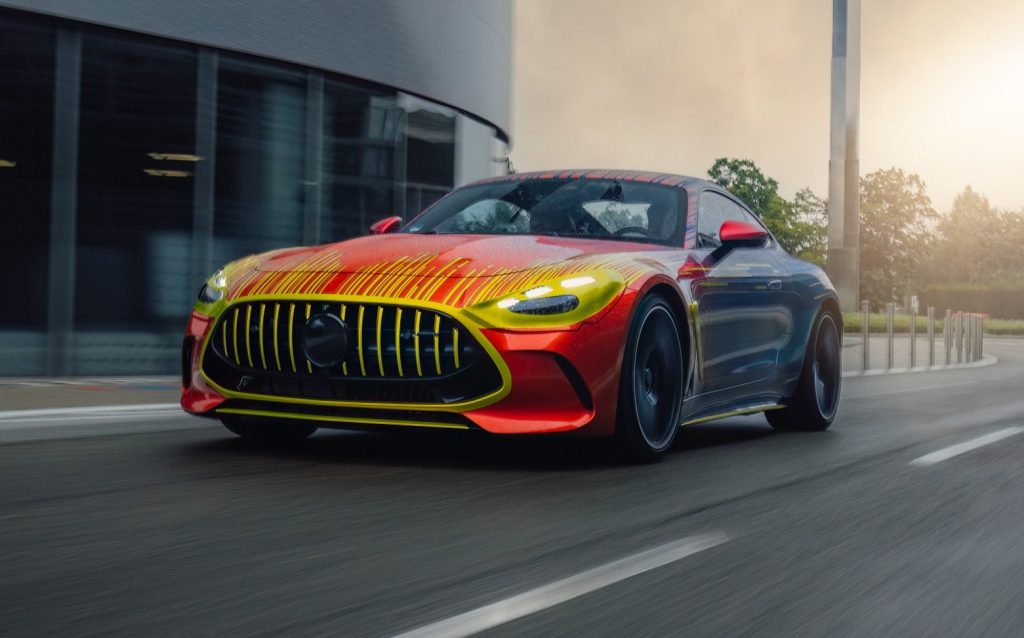 Few technical details about the new GT have been released, but it's worth noting that the car's development was closely linked with the current generation SL.
That gives us a few clues as to what's under the bonnet, which is more than likely the same 4.0-litre twin-turbocharged V8 found in its roadster sibling, no doubt with a bit more gusto.
For now, we'll just have to wait until August 17 before we get to see the second-generation Mercedes-AMG GT in full.
Also set to make an appearance during Monterey Car Week is a limited special edition of the Mercedes-AMG SL as well as the recently-revealed Vision One-Eleven concept.